Woodbine Racetrack's Queen's Plate
Venturing away from her usually slim fitting dresses, Bri Mott went for some fun and carefree separates. Even more out of her normal comfort zone was BLUE!
"I was gifted this gorgeous blue skirt from one of my girlfriends as a birthday present. I knew I wanted to where to to one of my racedays and the Queen's Plate was a perfect place to show it off. The only other plan I had was my birthday shoes."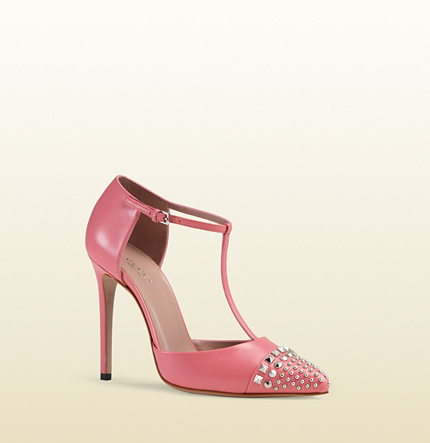 Her birthday shoes were a bright pink colored pair of Gucci pumps from a shopping splurge in New York City at the Belmont Stakes. Closed pointy toe with studs combined with a skinny T-strap up the center, the shoes stood out not only in the store, but on track as well.
As the Queen's Plate is such a fashion forward raceday with more modern millinery than your traditional Kentucky Derby Hats, Bri approached Jenny Pfanenstiel at Forme Millinery for a unique headpiece. Jenny suggested her "glass blown" designs and after picking out the colors, the fun design was in the works. This fun fascinator incorporated the blues and pinks within her outfit and even had shiny studs throughout to tie in the studs on her pumps.
Last piece of the puzzle was a shirt. This light blue top with pink accents was found at H&M for $9.99. It's great for everyday wear and of course to tie in the pink and royal blue of her shoes and skirt all the way to the modern millinery on top. Recycling the necklace from Preakness Bri accented the different blues with the teardrop necklace from Chloe + Isabel.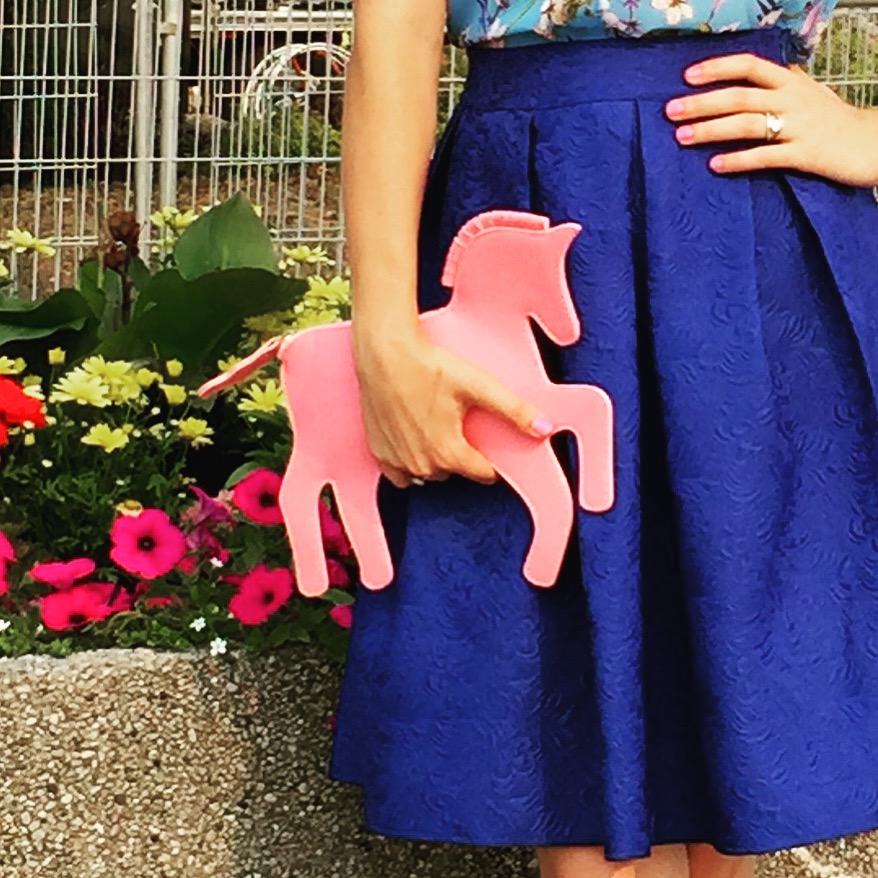 One more accessory to set the outfit off was the Fashion at the Races Exclusive Pony Clutch in Pink! This (luckily) matched her shoe color perfectly and really tied everything together. Grab one for your next racing outfit! Only $45!