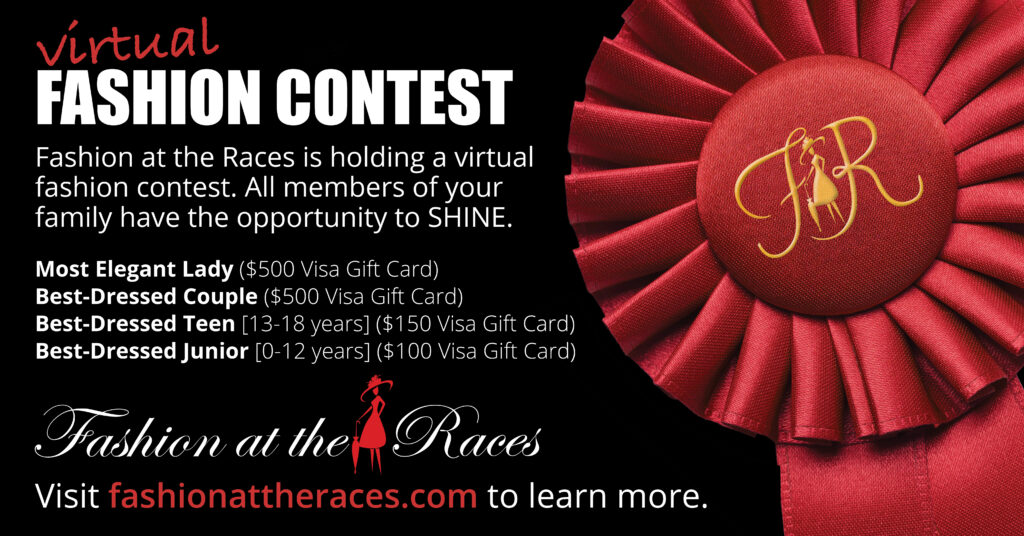 IT'S TIME! Listen up fashion lovers, as some of you may have already heard, Fashion at the Races is holding a virtual fashion contest that involves all members of your family. First and foremost before we get into the specifics, meet our three well known judges who have been carefully selected, Zoya Egan, Kathleen Kenneally, editor at Triple Crown Style Blog, and Alicia Vitarelli – news anchor for 6 ABC action News in Philadelphia!
Now let's get into the details. The contest begins on April 5th, in which at this time you can start emailing pictures to info@fashionattheraces.com.
Here are the rules: All contestants must send in two pictures in which are full body length. If you have any accessory that you would like to highlight, it must be visible. Also each participate MUST be wearing a hat. Last but not least, participates must include a piece of paper within their image; it can be located anywhere visible. The paper should state your name, town, and state.
All contestants will be featured on Fashion at the Races Instagram!! The winners of each category will be announced on May 24th. Wondering what the categories are? Wait no more,
Most Elegant Lady – ( $500 Visa Gift Card)
Best Dressed Couple – ($500 Visa Gift card)
Best Dressed Junior [0-12 years] ($100 Visa Gift Card)
Best Dressed Teenager [13-18 years] ($150 Visa Gift Card)
We want to thank you for your participation, and are very excited to see all of your elegant looks!