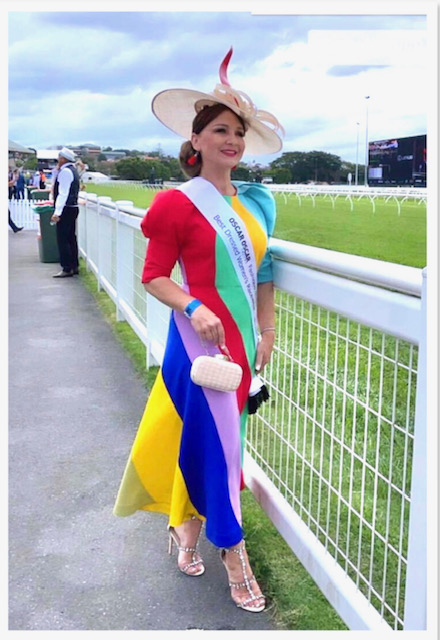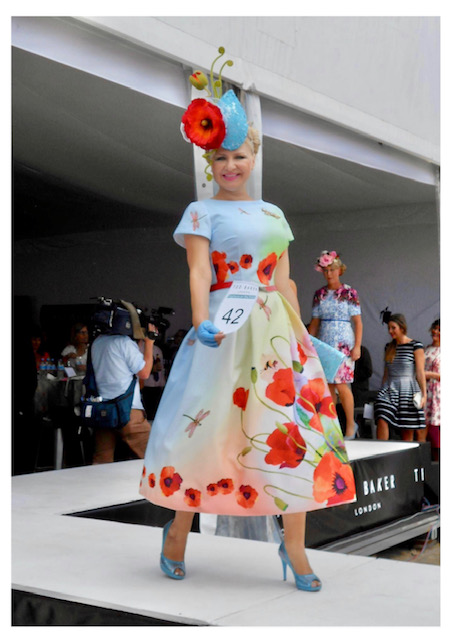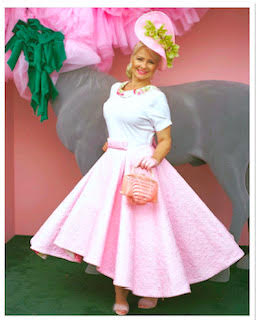 Though we're right smack in the middle of race season and what could be better, well let me make it even better with my notes from an Alla Dimech interview. And if you don't know who Alla is, climb out from beneath your rock and/or listen up!!
Alla is a fashionista who hails from Australia. Her taste and style is impeccable; she reigns supreme with her fashion on the field and I was tickled to get the interview.
First surprise for me was that Alla's introduction to race fashion was really happenstance. Some friends invited her to race day at the Gold Coast Turf Club in 2012. She had no idea about the industry, regulations, rules, criteria, but by the end of the day she was "hooked". She immediately loved the ladylike style.
Alla graciously talked me through her Wins since 2012 and the inspiration behind her choices. And here's a spoiler..it's a gift to visualize how you want to look but to have the skills to actually create that look, well that's the motherlode! Alla has the talent to create her own look, but also the class to credit when she is wearing a designer's creation.
Her first big win was 2013 at Melbourne Cup Day and you can see from the photo she provided. She "got it". A perfect combination of monochrome dress by Review and millinery by Leah Cassidi complete with feather butterflies. 2015 may have been her most precious win as her "accessory" was her granddaughter. A babysitting snafu caused a change in plans for Alla and next thing you know, her granddaughter joined her in the competition.
She regards 2018 as her absolute favorite win – Dubai World Cup, an International title, Best Dressed Lady in Dubai. What struck me the most with this call out was that once again it was not fully planned. She and her husband had a business trip planned to Dubai which just happened to coincide with the race. She seized the moment, did a pivot and refashioned an existing outfit to suit the standards of Dubai to include researching middle eastern culture, fabrics, and being inspired by the sand dunes and their curvaceous lines.
That's a Pro! That is someone to emulate.
Google her picture from 2018 – splendid!
She talked through 2020 and her response to the pandemic which included challenge and absurdity, but she found the fun and even won Best Dressed Gold Class Lady in Cairns Amateurs.
Closing out the interview she offered the following tips:
Have a good look at yourself in the mirror before you leave the house, and take one
thing off – accessory, belt, etc.
Make one thing your Wow factor – don't make your look too busy
Avoid being too matchy
Be true to yourself, wear silhouettes that compliment you
Wear outfits and millinery to meet the season
Lady like elegance
Less is more!
Sounds easy right?
Cheers to the season!