ABOUT US
Fashion at the Races was formed by Bri Mott with the one mission of improving the image of the American Racing industry. After looking around the world at the different countries that have thriving industries, it was decided that they needed to bring a whole new generation to the track to enjoy its magic. Through a mixture of Fashion and Racing, Fashion at the Races hopes to educate people about the wonderful social side that exists on the racedays along with the amazing animals on the track. With the Fashions on the Field event leading the assault, we hope to entice people to come to the track to see something new, to experience a fun day and to fall in love with the amazing place that is the races!
Bri Mott
Founder
Starting FATR just a few years ago Bri Mott works closely with professionals in the fashion and horse racing industry to market this sport in a more stylish light. 
"It has been such an amazing ride enjoying my love of both horse racing and of dressing up and promoting this amazing sport. I love going to the tracks in these gorgeous hats and fascinators and showing ladies that you can dress up and such an amazing event and have a blast! Can't wait to continue the journey, meet more amazing people and horses…oh and dress up! xxo"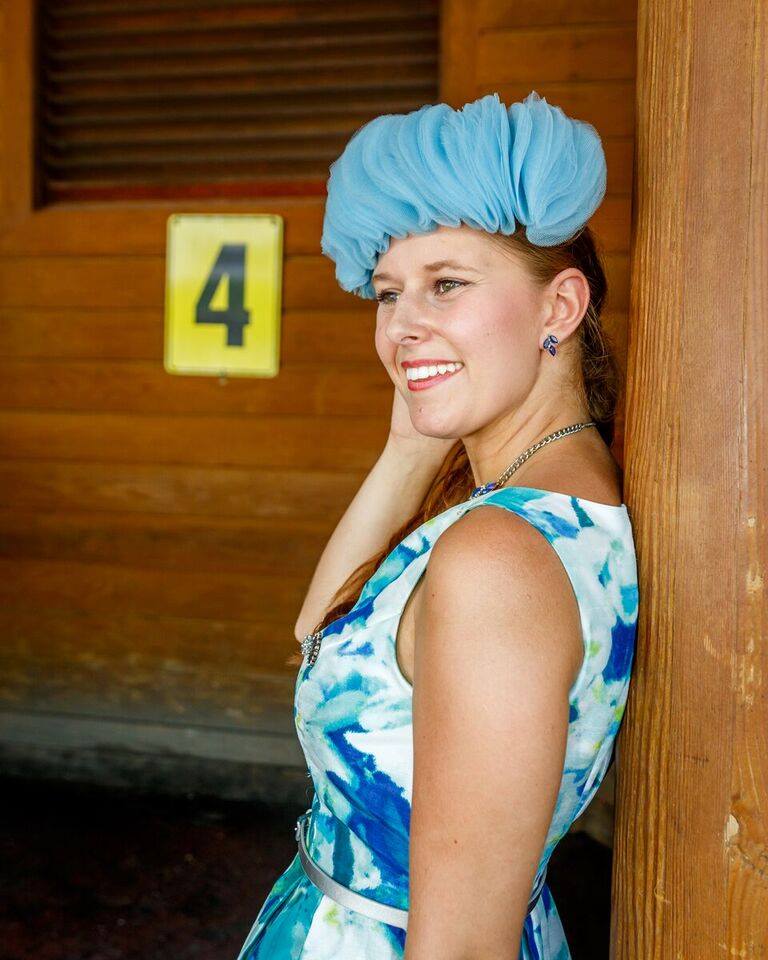 Christine Lund
FATR Assistant, Marketing Specialist
 Christine is a Louisville native, and a recent graduate from The Art Institute of Ohio-Cincinnati, with a Bachelor of Arts degree in Fashion Marketing & Management. At the age of 18, she was approached by a modeling agency, after one year of modeling; she became the face of Fashion at the Races and now she is the Assistant for the CEO and Founder of the FATR Company, Bri Mott. Christine has been with the company for almost four years and just last year she started traveling more with Bri to racetracks to help capture moments of the fashion, the sport and the people. Aside from this, Christine has a deep love for fashion; she is a lover of all things colorful, chic, preppy and printed.