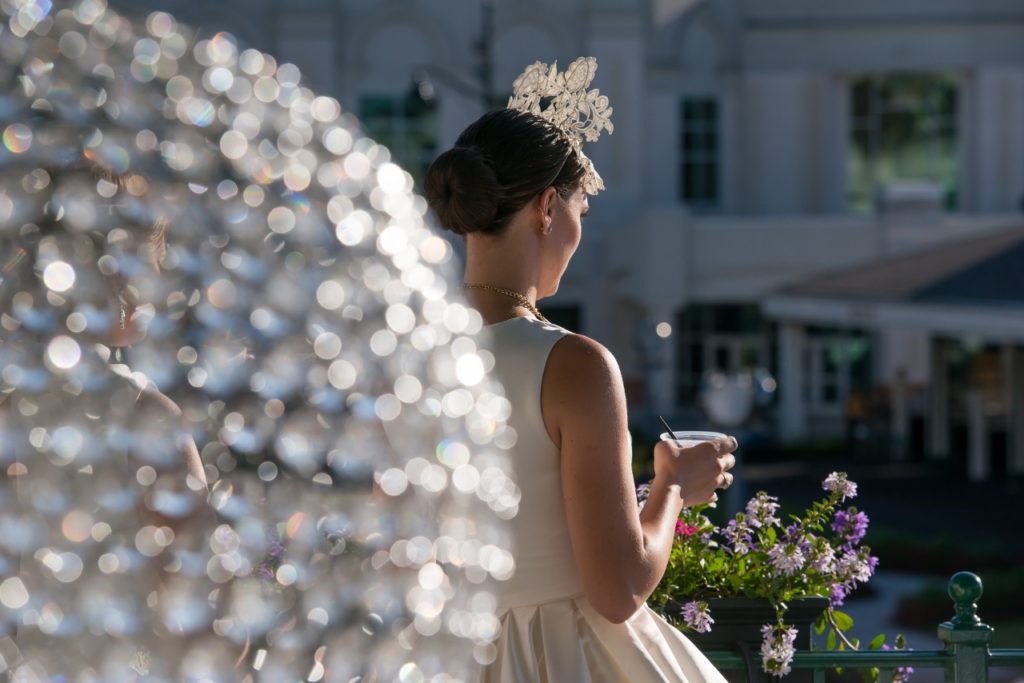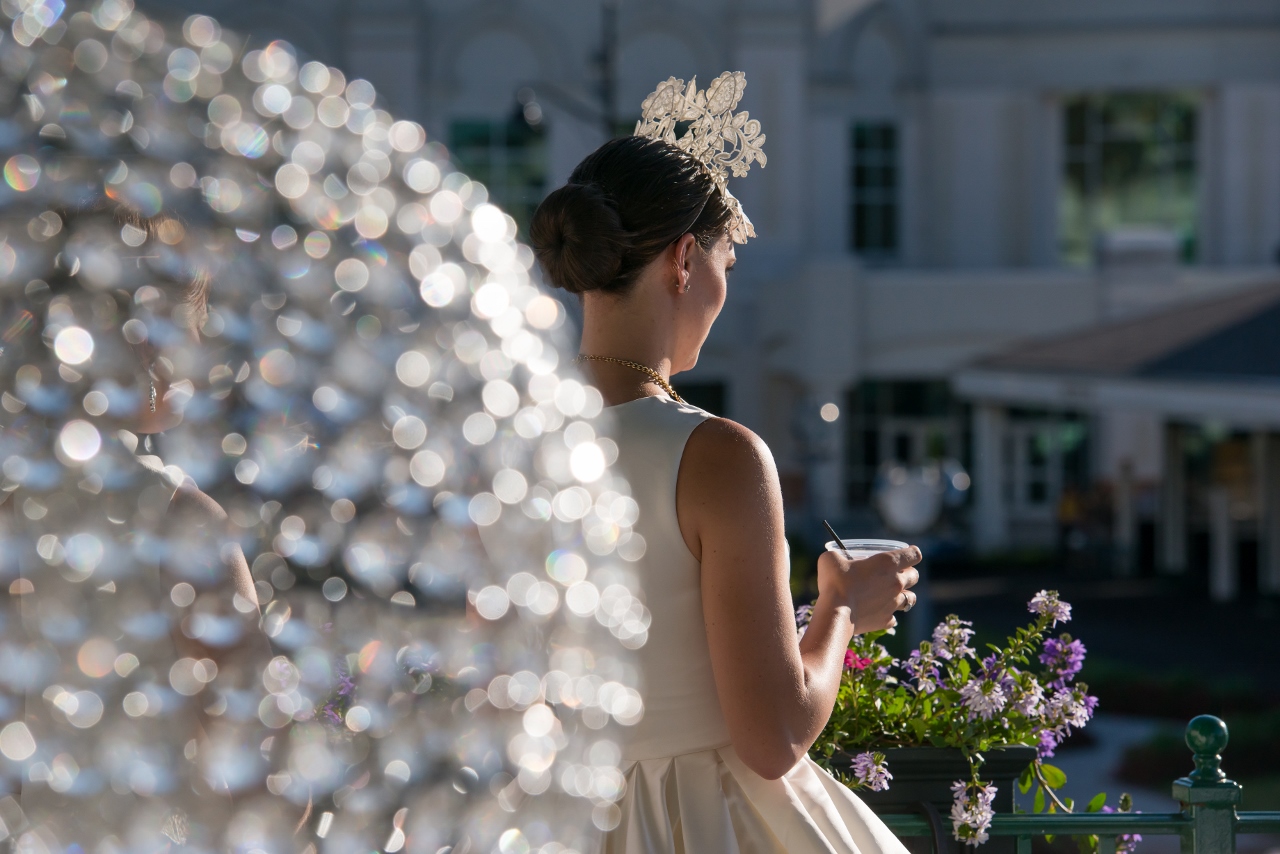 After started Fashion at the Races I've been blessed to attend the Kentucky Derby every year. Each year I choose a new party to attend to experience something different. They've always said "Louisville is a the only place you party for an entire week to celebrate 2 minutes" (meaning the race!) This statement couldn't be more true- there are events and parties pretty much every night leading up to the Kentucky Derby and of course there are plenty of after parties!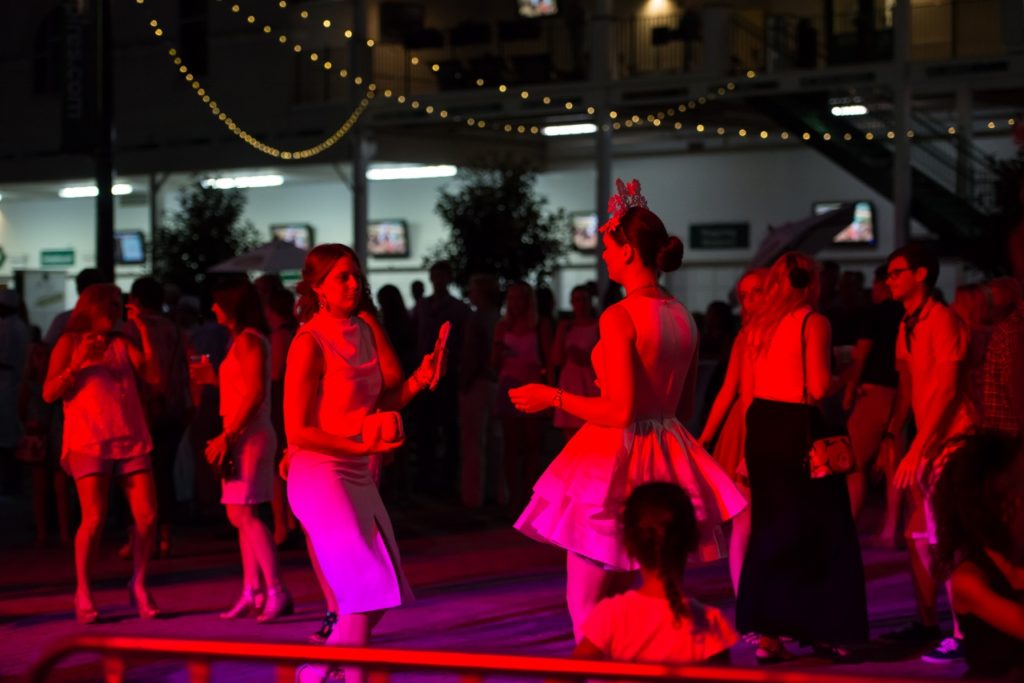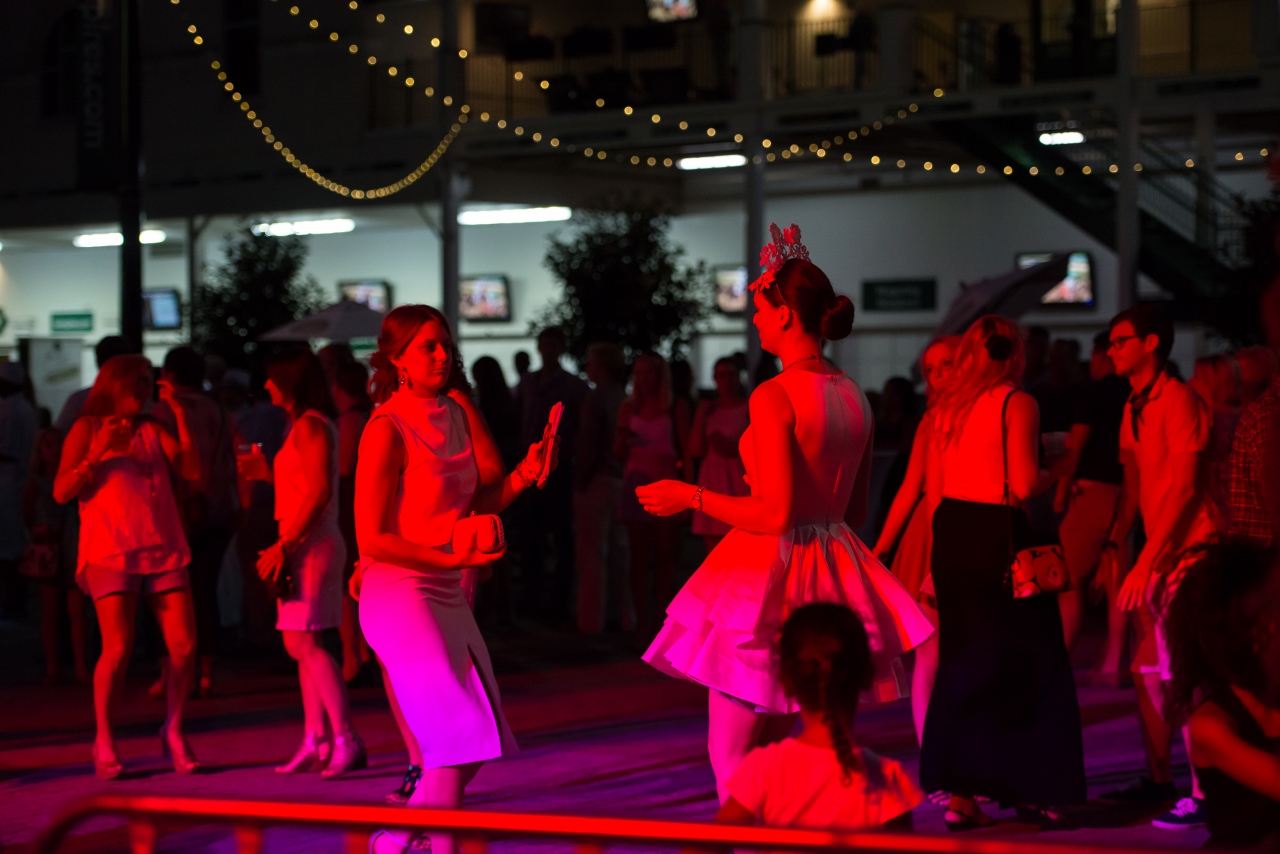 I usually start my 'partying' on Wednesday night kicking it off with JOCKTAILS – one of the most popular events surrounding big races. Besides the electric atmosphere kicking off the week, the jockeys ( you know those shorties that you usually see on horseback) are standing behind the bar making and serving drinks. And let me tell you something- they are horrible bartenders so the drinks are STRONG! DerbyVIP hosts this party which is spearheaded by one of my friends in the business Joey Wagner and any party he throws is going to be a good one.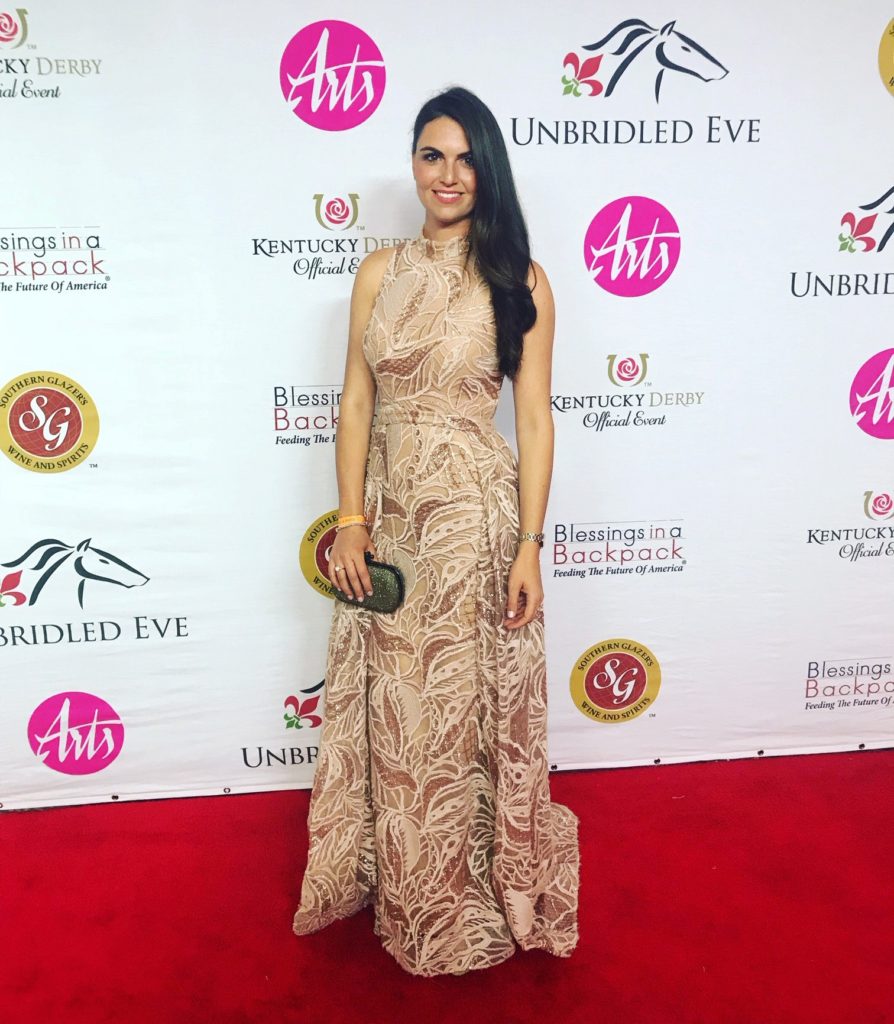 Thursday night brings about some great options including DerbyVIP's Bowl for Roses presented by White Claw (you know- your favorite basic white girl alco spritzer), and if you didn't have enough and wanted an after after party- follow this one up with the Derby VIP Lounge at Sullivan's. I do have to say my favorite event for Thursday is the Taste of Derby Party- listen I'm a foodie and any place that brings in a bunch of top chefs to create small plates to taste has me knocking on the door. This year the Taste of Derby is presented by Angry Orchard and held at the KFC Yum! Center. Live band, fantastic food, drinks a plenty (usually some craft cocktails to taste with the dishes) and 14Hands wine- this is my one of my main choices for a go-to event this year!
Friday night is when things really turn up and last year I acted as if I was back in my twenties hitting up multiple parties after a long raceday- to be determined my level of commitment this year….
I've said it before and I'll say it again- I LOVE a chance to dress up and to wear a gown with your girls (or your man candy!) is always a fantastic opportunity. Last year, one of my main chicks asked me to be her gal-date for the Unbridled Eve Gala. Dressed in one of the most amazing AshleyLauren gowns, we walked the red carpet together and enjoyed a fantastic dinner and cocktails with live music. This was a great option for after the races (quick outfit change in between) and then if you're really feeling spicy you can head to the bumping Fillies and Stallion's Party (again quick outfit change in between- channel your Beyonce girls!)
Besides a sticky floor and hot and sweaty atmosphere- this is definitely the after party of all after parties for Friday night. In the past there have been celebs there so if you are on the hunt for celeb watch- give it a go! The music is loud- drinks are flowing- and the place is stacked. Definitely a clubby atmosphere but if you've got the energy – it's worth a visit!

Like I said above, I always like to try a new party each year for a new experience and talk on the town the hottest party for this year is the Esquire Rabbit Hole Derby Party! Not only does it look like a great time, the ticket prices are VERY manageable for us fashionably budgeted gals- plus you can use my coupon 5FASHION to get 5% off!!! See ticket options below:
·         ($149) Party only access ticket (Sat May 4th | 9pm)
o Join Esquire at Rabbit Hole Distillery May 4th for the greatest Derby closing party in the city. Enjoy our open bar with top craft cocktails as you roam the most modern and immersive bourbon distillery.Enjoy artistic installations and live entertainment all throughout the night.
·         ($199) Dinner + Party (Sat May 4th | 7:30pm)
o In addition to entry into the greatest Derby party in the city, join Esquire at Rabbit Hole Distillery May 4th for a stellar farm-to-table dinner catered by the award winning Wiltshire Pantry.
·         ($599) Esquire VIP Lounge Access (Thurs May 2- Sat 4th | 1pm – 1am)
o This is the premium package Derby night. Not only do you have access to the best dinner and party in the city, but you will also be one of the few that have access to the VIP Esquire lounge in "The Overlook" at the top floor of Rabbit Hole Distillery featuring the most breathtaking views of the Louisville cityscape. The lounge will have its own unique entertainment and experience aside from the rest of the party and you will have access all weekend long with exclusive open bar craft cocktails.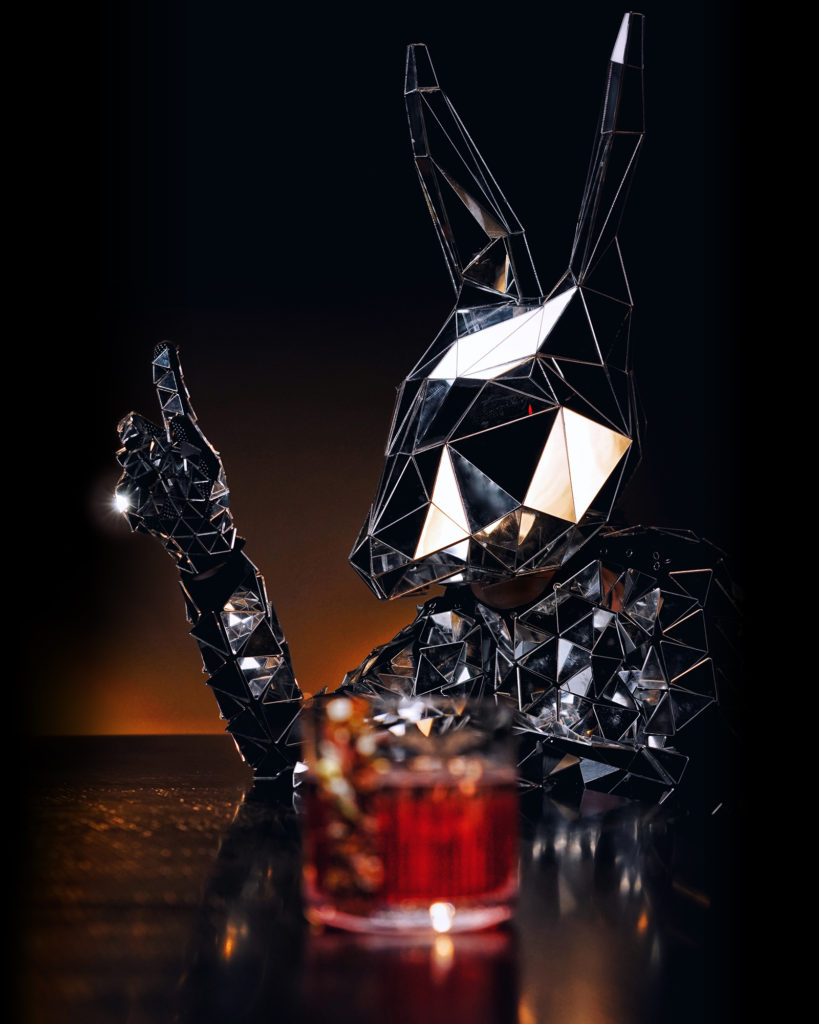 ·         ($999) VVIP Black Card: All of the above for 2 people + $1,000 "Looking Glass" Cocktail made by the Death and Company team (Thurs May 2- Sat 4th | 1pm – 1am)
o Not only will you get the royal treatment for the Derby Closing party for 2 people, but you will really party in style with access and open bar in the Esquire Lounge at Rabbit Hole Distillery with access Thursday May 2 through Saturday May 4 1pm to Midnight. PLUS, you will be the envy of the entire city when you receive one (1) complimentary $1,000 Cocktail "The Looking Glass" created by the famed Death and Company team.
REMEMBER USE 5FASHION TO GET 5% OFF YOUR TICKET PRICE!! CLICK HERE TO PURCHASE
See you at the races and of course the parties! If you have any questions- do not hesitate to reach out on our social media channels! <3 xx, B