Arlington Million in Chicago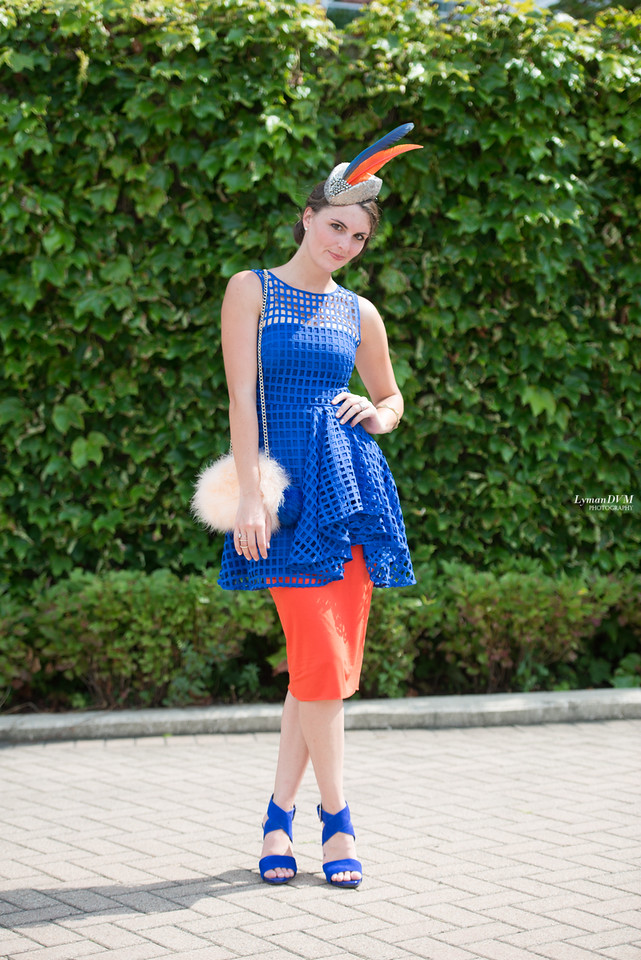 I always like to try incorporating some metallic into my Million outfit. This year I wore a fantastic fascinator by Sophie Hunter that was an in between color to silver and gold. With a beading covering and detail to the front accented with an orange and blue feather. It stays on with an elastic band which is easy to hide. I kept my hair up (thank goodness because the temperatures were record highs for this particular day in Chicago) with a low bun (and 40 bobby pins). Ladies, this piece would be PERFECT for Breeders Cup. If you want a fur shawl to match- we can definitely make that happen.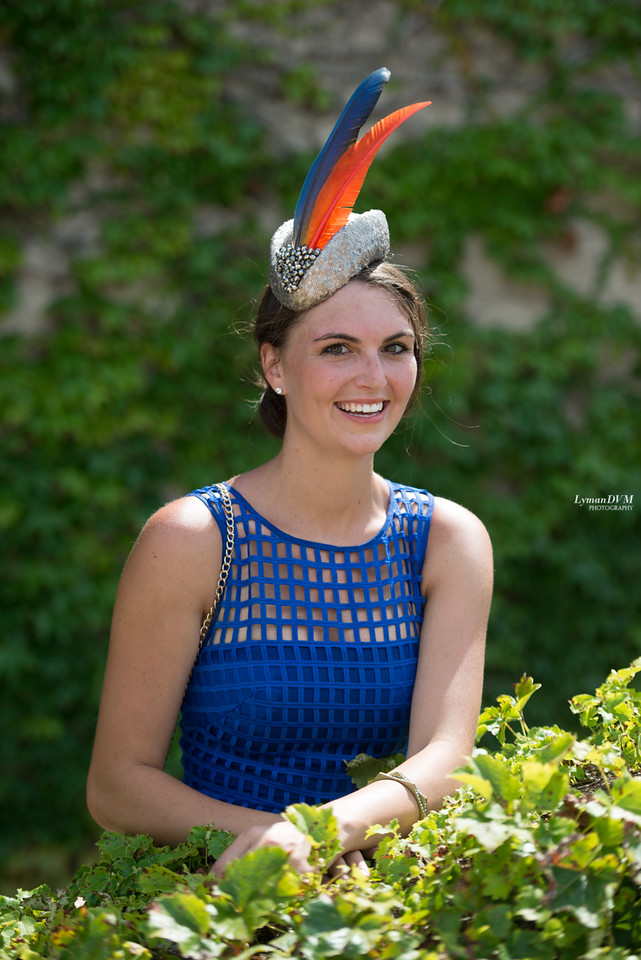 I kept going back and forth between the blue or orange feather and which one I wanted to match, so I decided to match both!
I found this dress on Shopbop.com and noticed that it would be a bit short on me. So I paired it with an orange pencil skirt from ASOS that only cost me $16. The heels may have been my best find as I actually planned on a completely different pair at Dillard's only to find out they were out of my size. Of course I saved it until Wednesday before the race, and started to panic in the store, but my eyes quickly spotted a blue pair on the clearance rack which fit perfectly…and rang up for $29 bucks!! BAZINGA!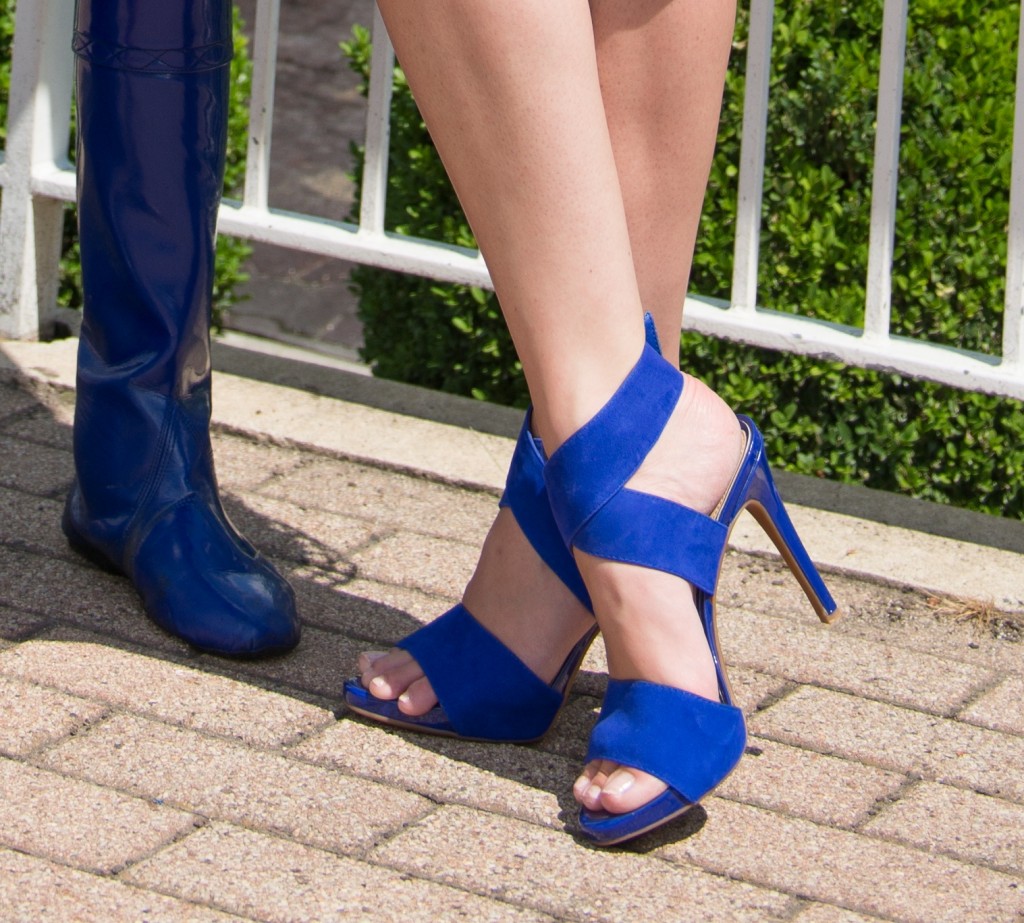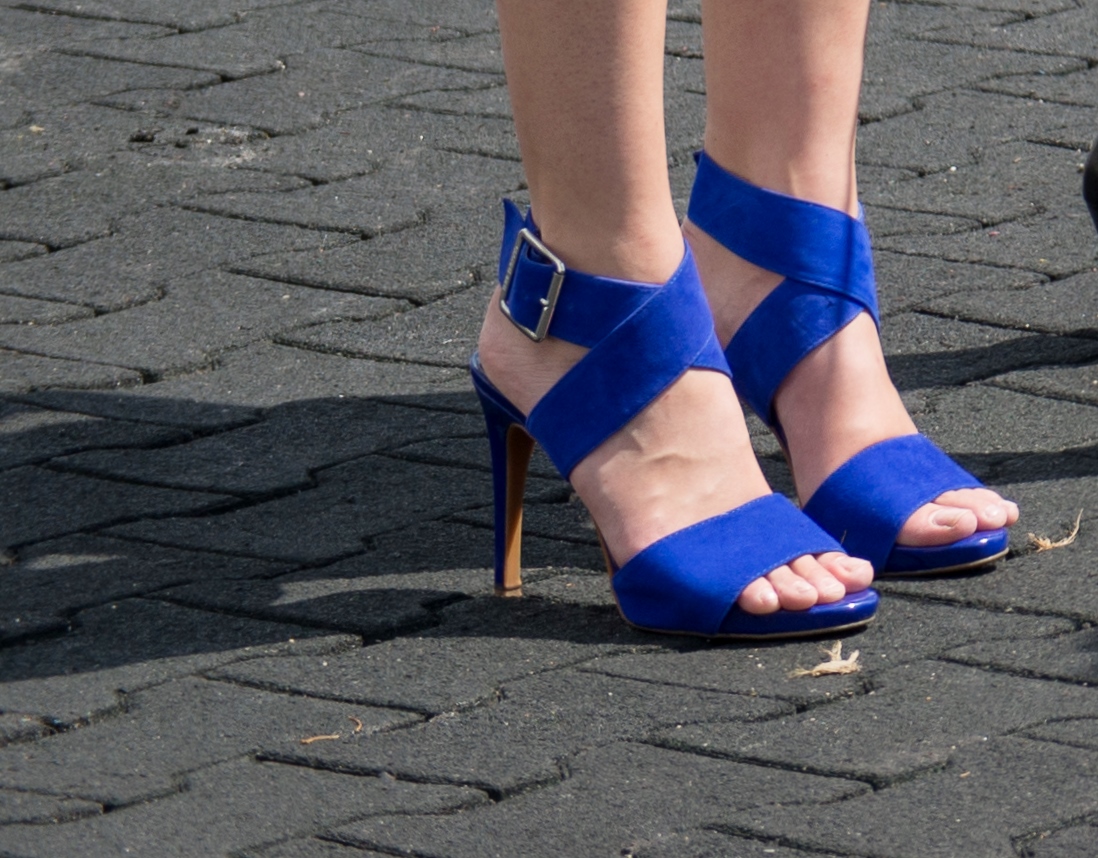 Lastly I know I wanted a fun purse and found this furry baby on ASOS. Knowing that it wasn't quite the perfect color to tie in, I searched the internet for a bright blue fur ball to attach…literally. Found one on trusty Etsy…and we had our Million Day outfit!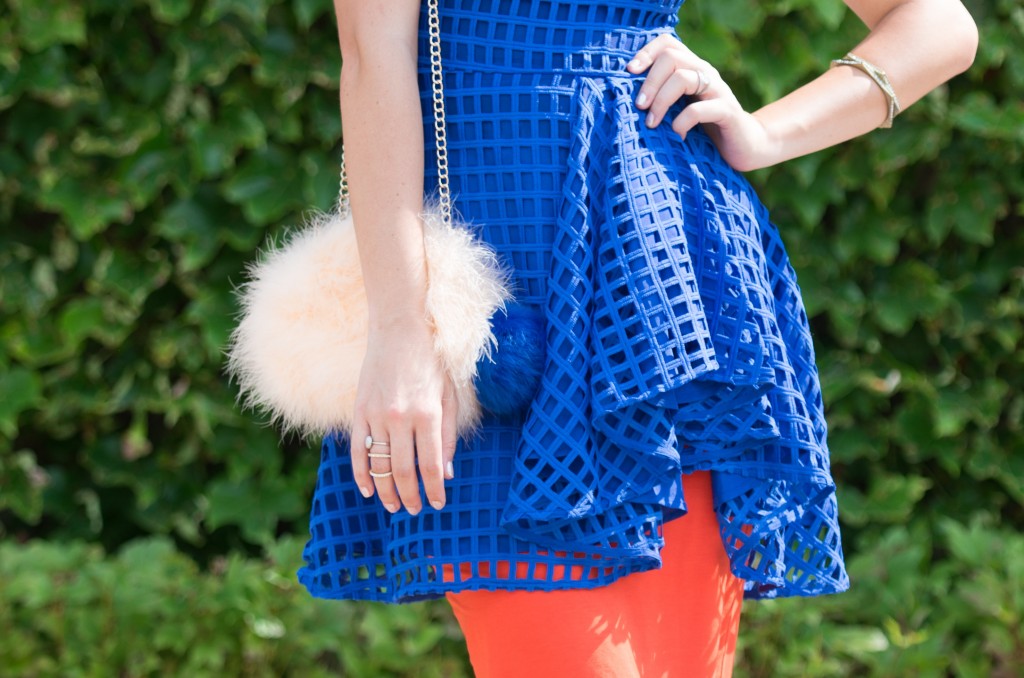 I had so many compliments on my "dress" as people thought it was one piece. I had a blast wearing something so different and the response was wonderful as well. This is what Fashion at the Races is all about. Dress your best and put some effort into the outfit ladies– it will pay off!