August 2016
Outfit Details: BCBG Top |Nicole Miller Skirt|Banana Republic Necklace| Vintage Purse|  Longines Watch 
It was a quick turn around this time from the red and white tents of Saratoga to the sleek metallic skyline of Chicago. I always like to incorporate metallic silver or gold, and this year was no exception.
You always have to have a starting point with your outfit, and mine was this vintage equestrian purse, that was gifted to me from Team Valor Internationals' CEO Barry Irwin and his wife Kathleen. They found the purse while antique shopping in Oregon. We think it's from the 1950s.
The purse has a gold strap and piping, which was the perfect metallic pop to inspire the rest of my outfit. The eyes on the horses were also little red crystals; with metal beads on the bridal giving it added detail. I knew I wanted to style my outfit using the metallic and the equestrian inspiration.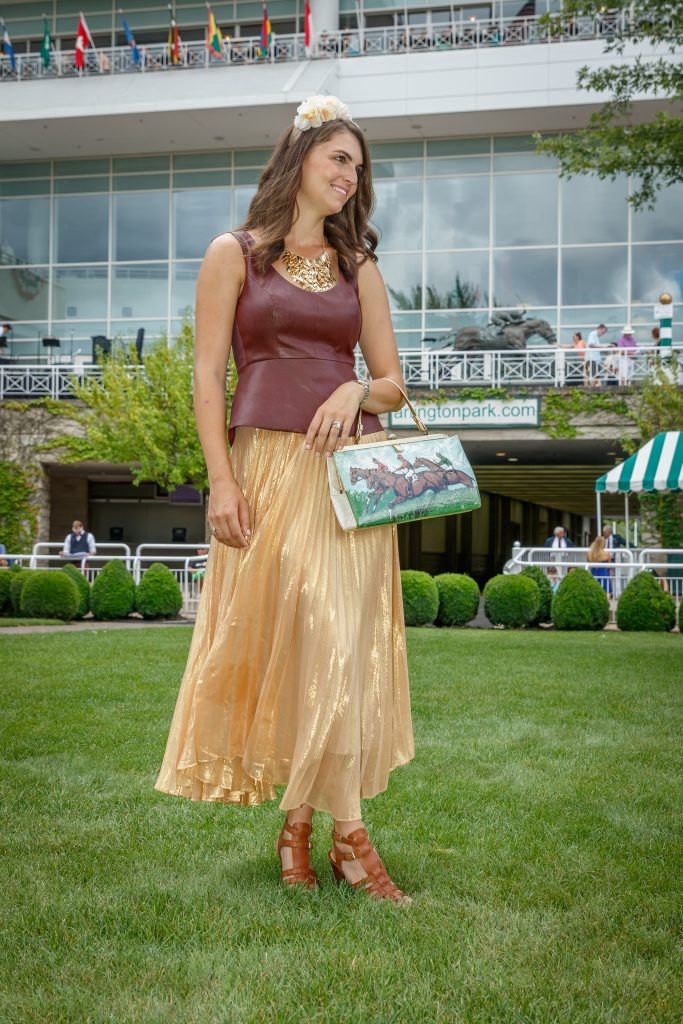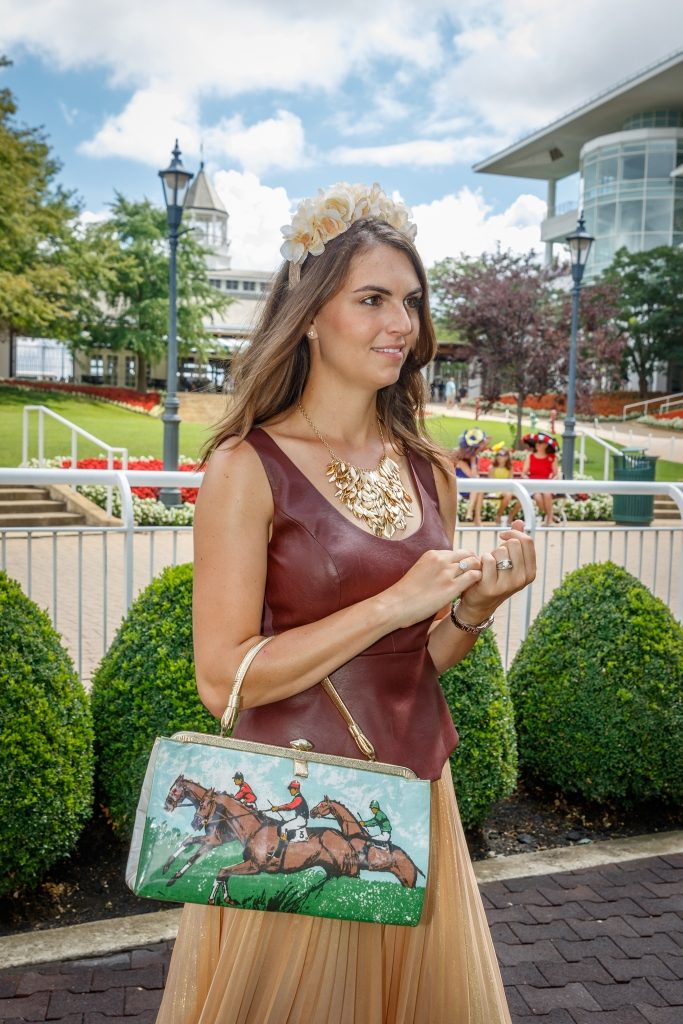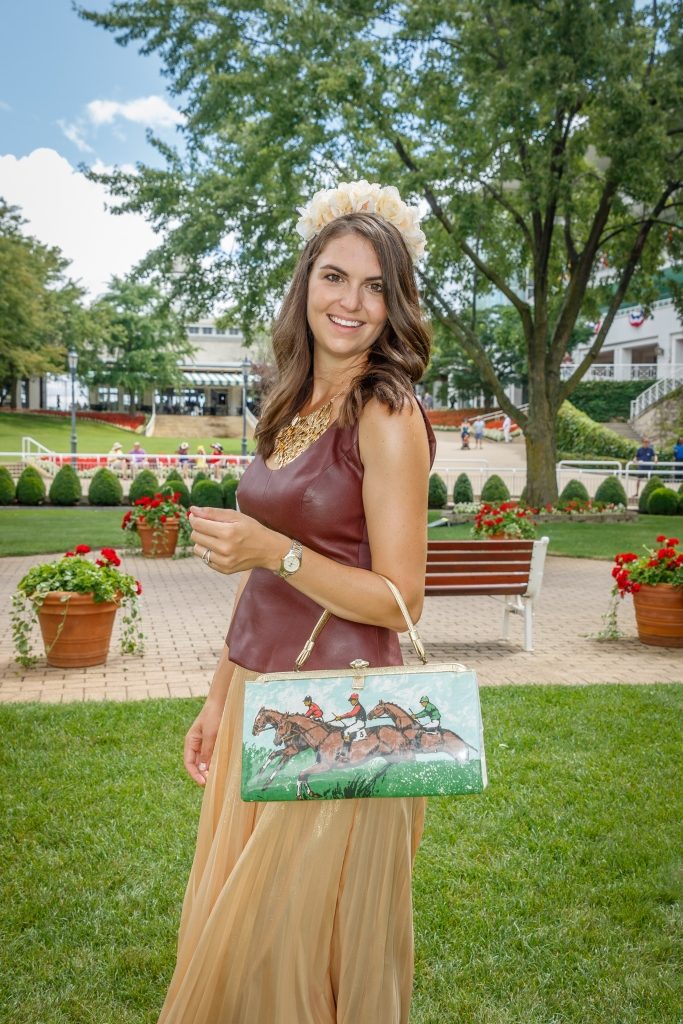 I found my skirt while shopping in New York City at Nicole Miller SoHo. Tying in the brown from the horse's coats from the purse, I picked out the deep brown peplum top from BCBG.
I rarely wear bold necklaces, but I was very excited to rock the gold necklace from Banana Republic! (40%) My two-tone Longines watch (which goes with anything, anyways) tying in to this outfit perfectly, and also kept me right on time for each race and the fashion contest.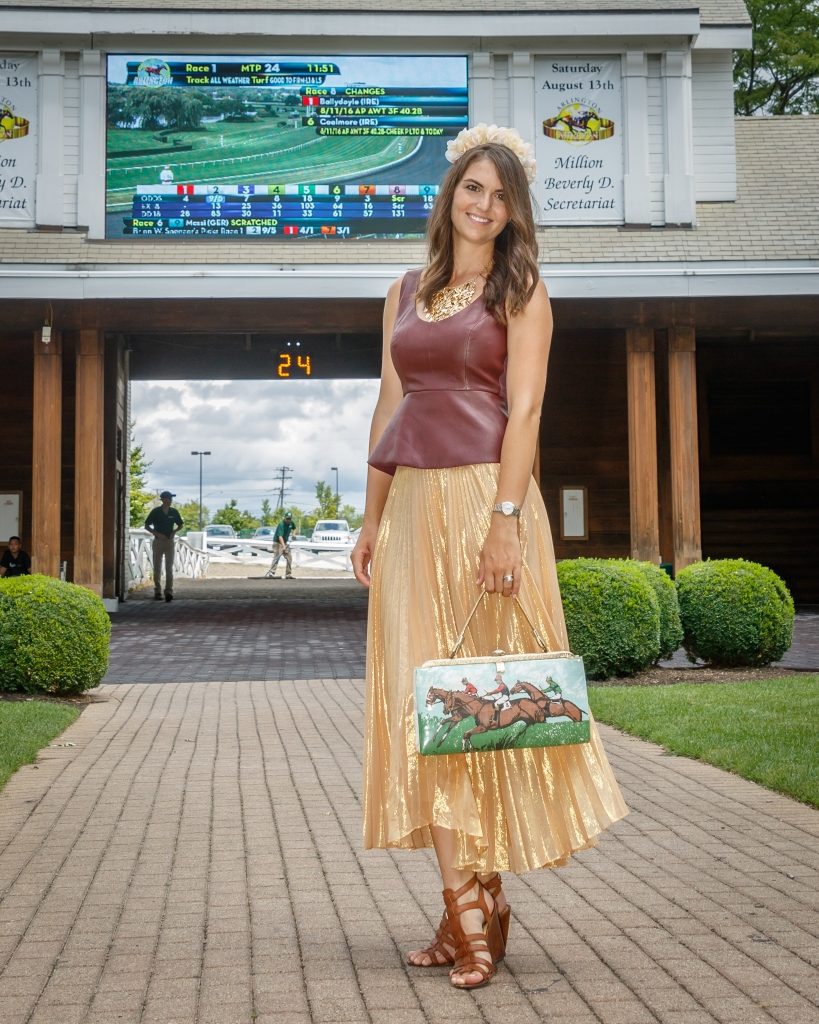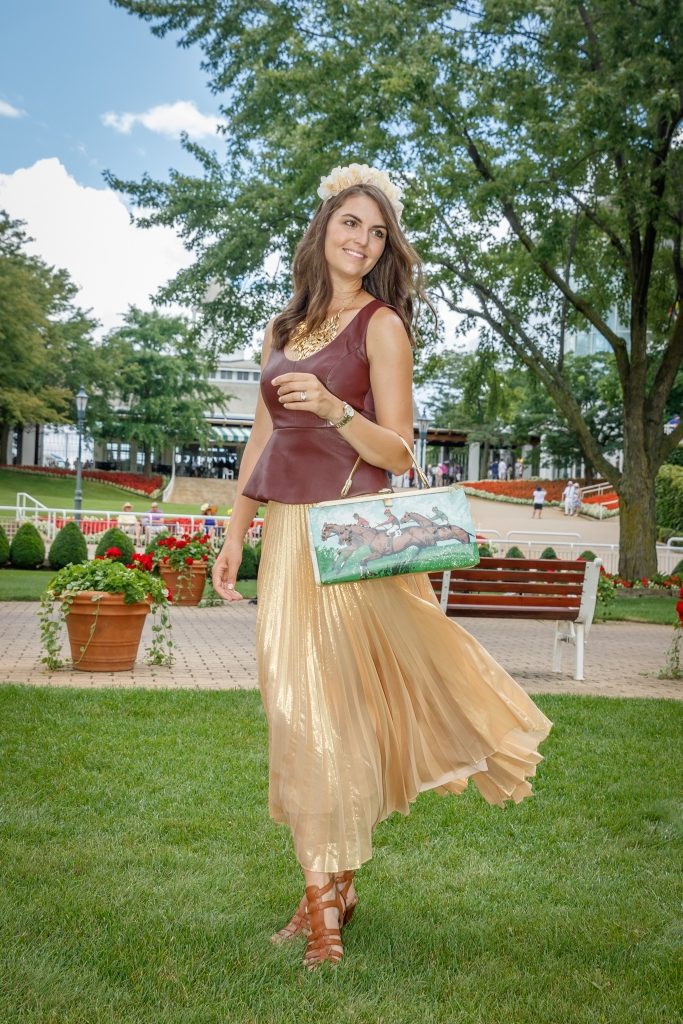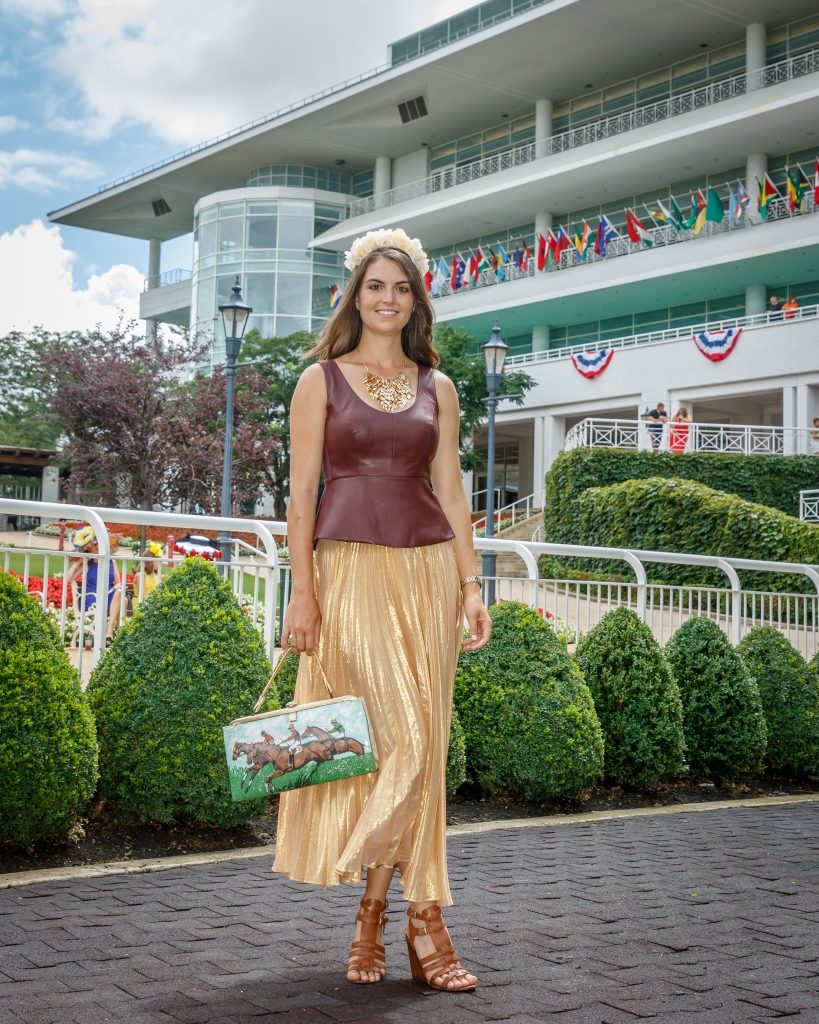 For my heels I had to pull from the archives of Bri's closet. These leather gladiator sandals are probably ten years old, bought at a Nine West outlet store, from way back in the day. They don't even have the lining on the bottom anymore, which I stick my go to Dr. Scholl's inserts in. It might be another ten years before I throw these babies out.
Lastly, my headpiece isn't much to brag about… or maybe it is. I ran out of time in between travels, and couldn't organize a hat for the event. So a last minute late night trip to Michaels provided me with fake flowers and maybe a few other things that weren't necessary for my new home. After a couple glasses of red wine and plenty of time of hot glue gun work, I had made myself a flower crown that would just have to do. You won't be seeing this on the website for sale… its more of a give away.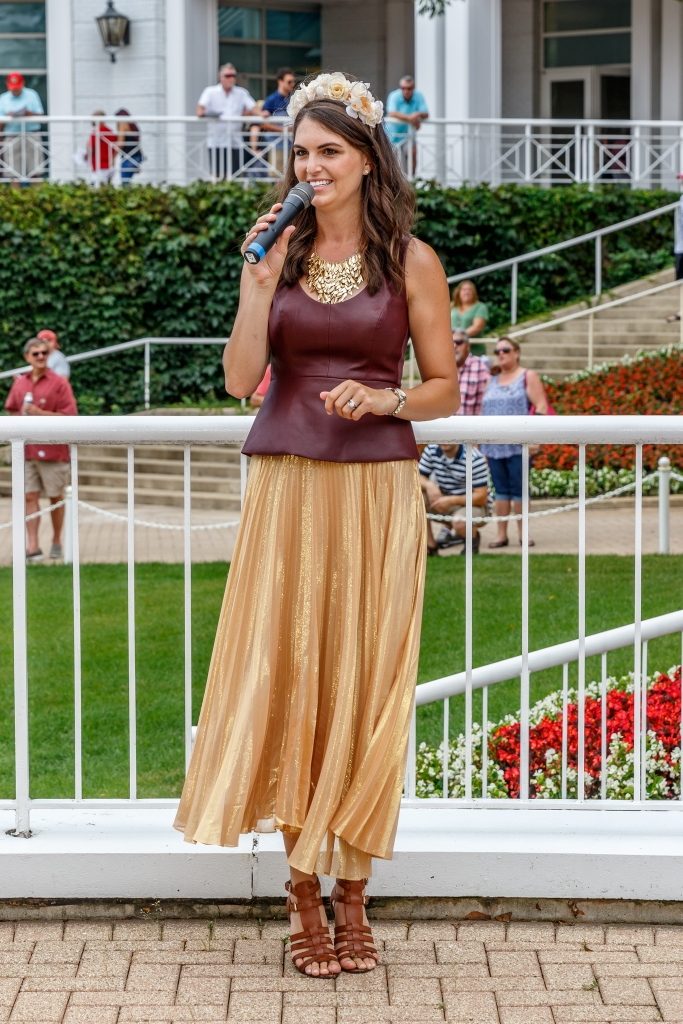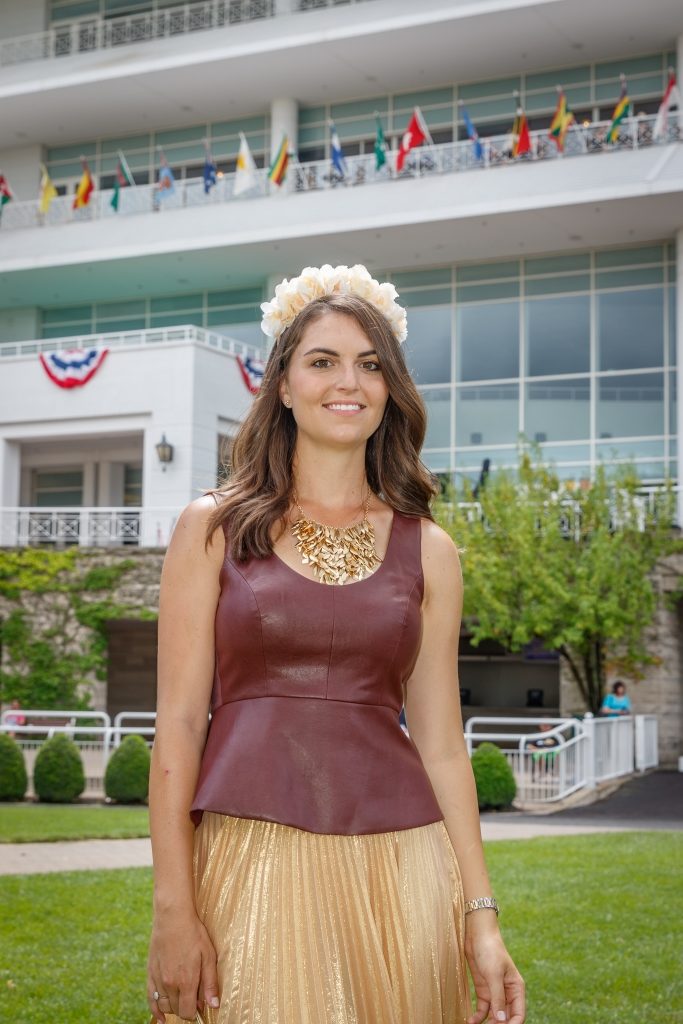 Arlington Million Day was a success for 2016. Our judges at the Fashion at the Races contest picked the most deserving gent and lady for the best dress title. We met so many new friends in a short period of time, that makes coming back next year more exciting. Can't say that my gambling was a success, although, I did win $17.50 on a $15 dollar bet, but you'll have to disregard the other bet with no winnings. Ill stick to my day job.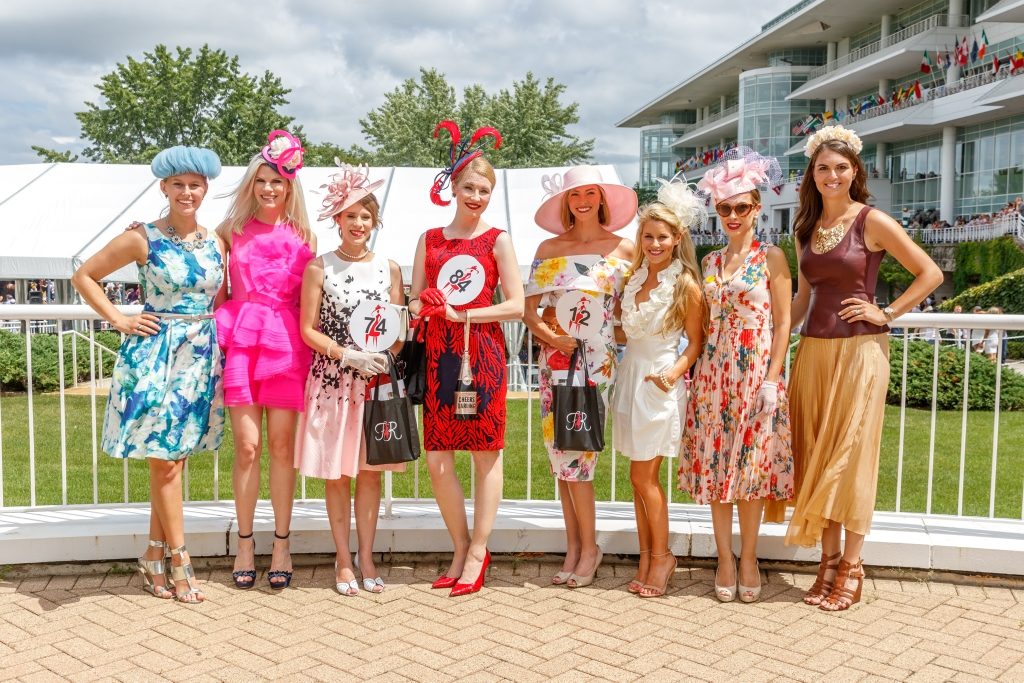 We are already discussing improvements and expansion ideas for the contest next year. If you have any suggestions, please feel free to email us. If you have never attended we would love to host you a day at the races.
xoxo, Bri