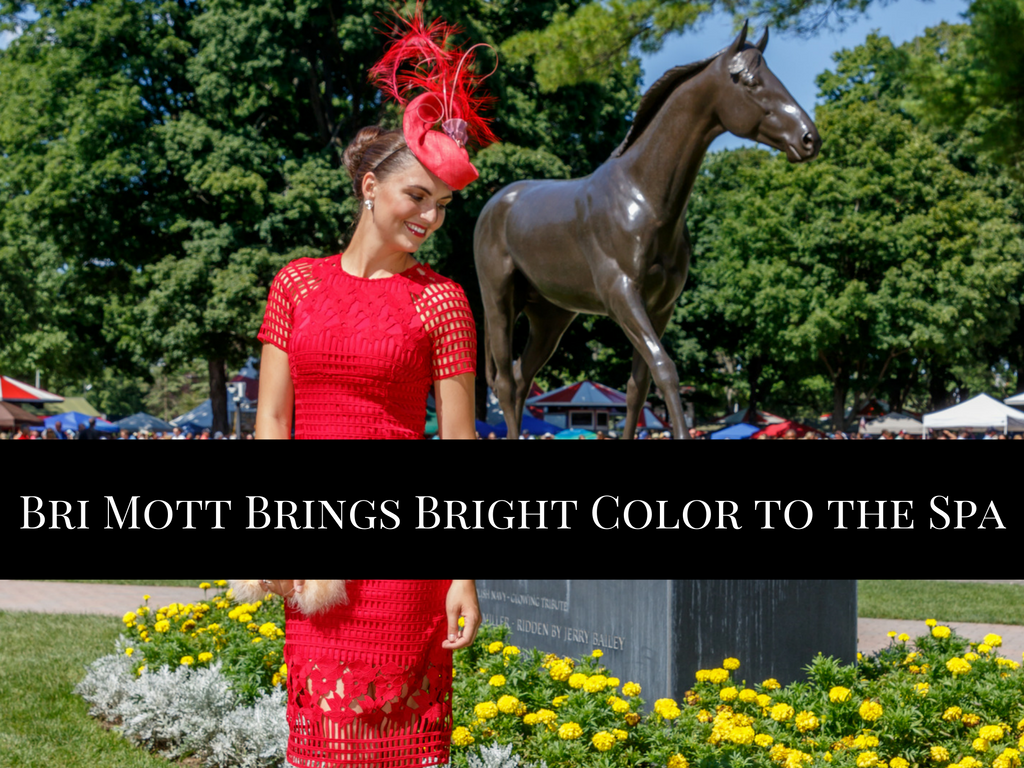 Outfit Details: Warehouse Dress|Karen Morris Millinery | Jessica Simpson Heels| Longines Watch
When I think of Saratoga I think of the white wooden railings and the carnival red and white striped tents. I knew I wanted to rock a bold color when I attended this years meet and at last minute I put this number together (with a lot of luck) and it turned out to be one of my favorites.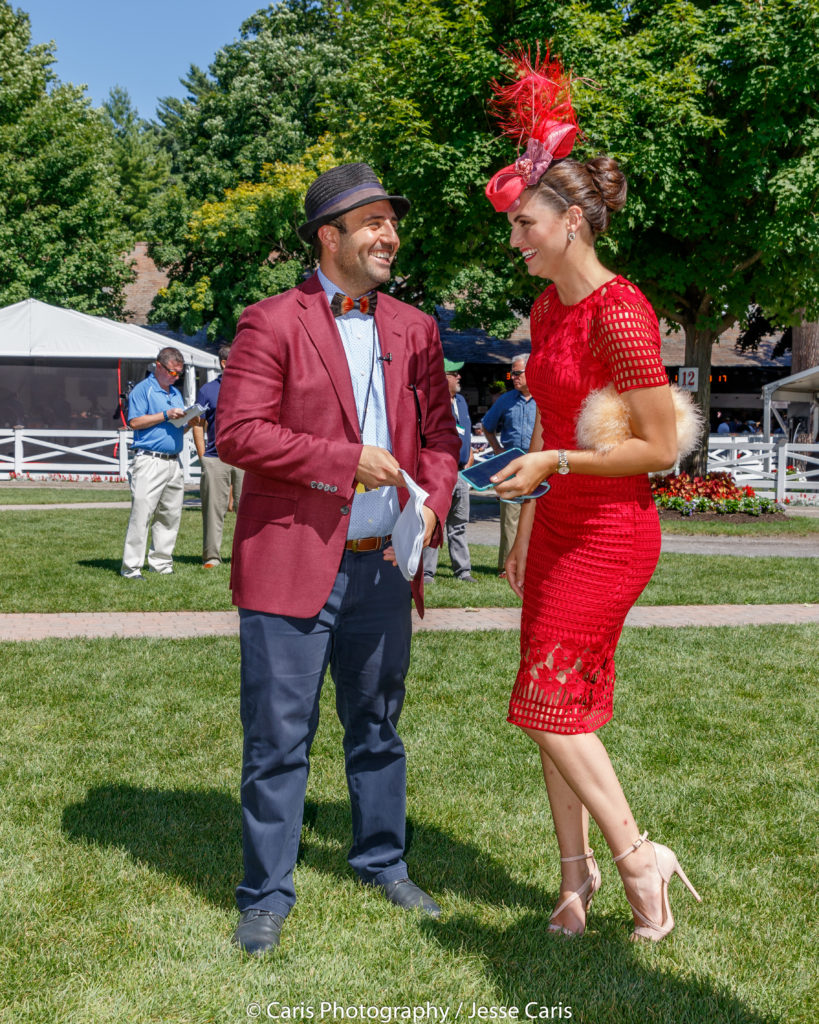 This bright red dress was a Kentucky Derby option for me just in case my white dress didn't come in time. Originally purchased for $160, which in my book is a steal, the dress details makes it look much more expensive. Now on sale at one of my favorite shopping sites asos.com. I love the floral cut outs on this dress paired with the 'tiled' overlay but the back is probably my favorite party. Simple triangular cut out but it gives the dress another detail that makes heads turn.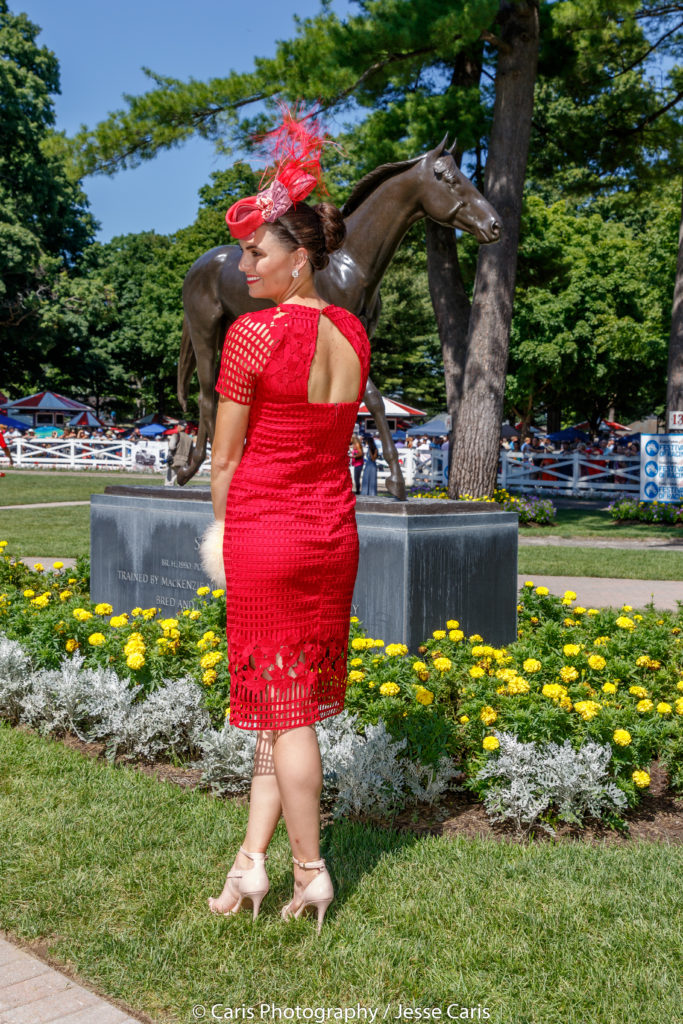 I wanted a unique fascinator that wouldn't slow me down on the fun filled day and Karen Morris is just the milliner for the job. I actually had worn this piece a couple years back at the Kentucky Oaks with a light pink dress so it was very rewarding to be able to wear it again with a totally different outfit years later.
There is light pink in the hat that I paired with a light pink pair of Jessica Simpson heels that I purchased (and tested) for the Kentucky Oaks this year. I ran out of time (as I always seem to do) and couldn't find the perfect purse but I grabbed my go to furry friend and it seemed to work out just fine.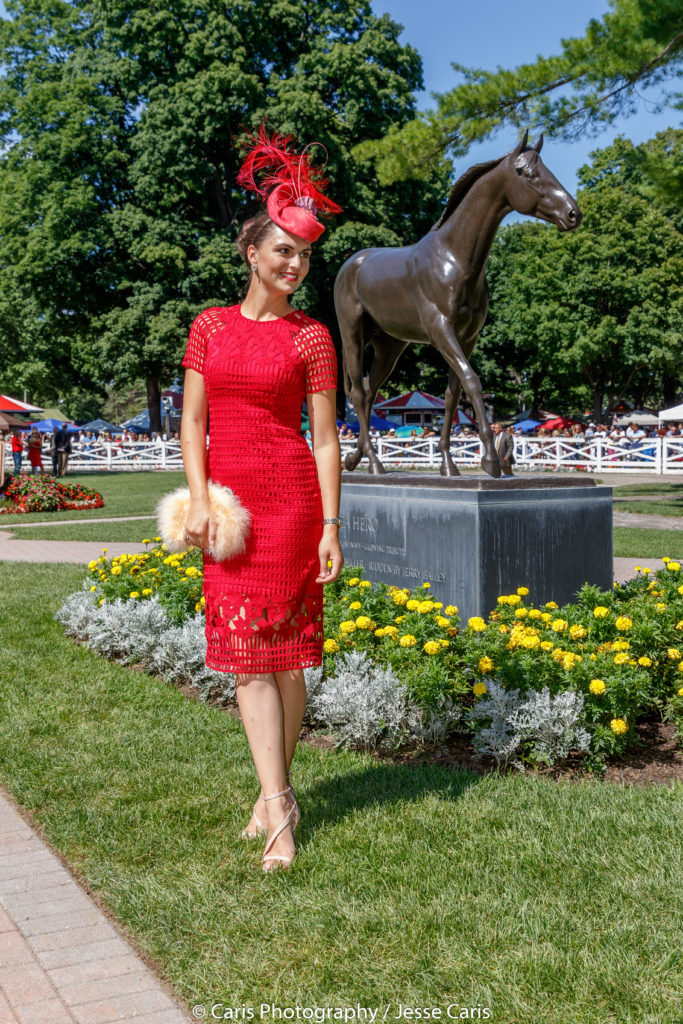 I got asked by a friend who did my hair and make-up which makes me proud to say me! I grabbed one of those nifty hair donuts and put my hair in a high bun (two tries were needed and advice from a friend) and then added some color to my face with a pop of lip color to tie in the pinks and reds of the outfit.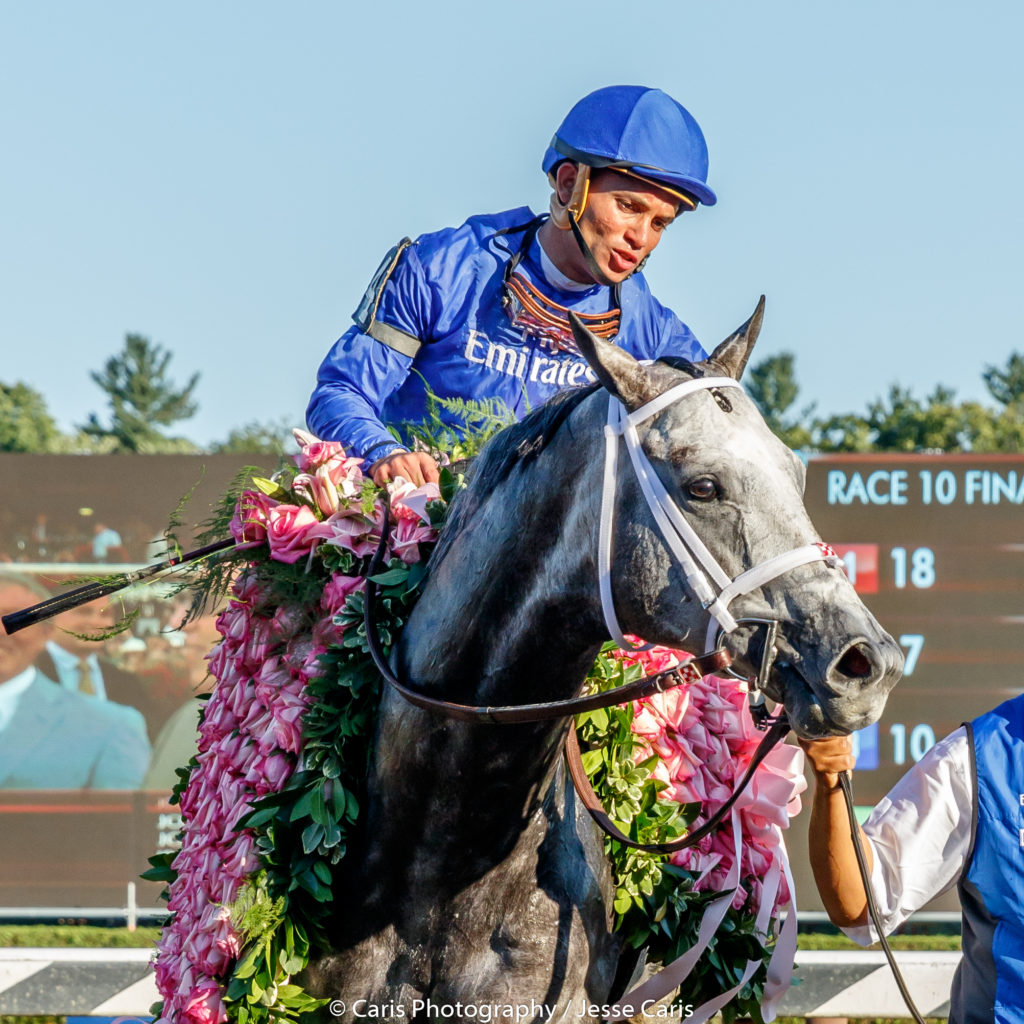 Everyday at Saratoga is an amazing raceday but the Whitney provided my second jaw drop as I watched Frosted easily fight off his competition to win the main card on the day. This beautiful gray really flashes before the crowd as he crosses the finish line.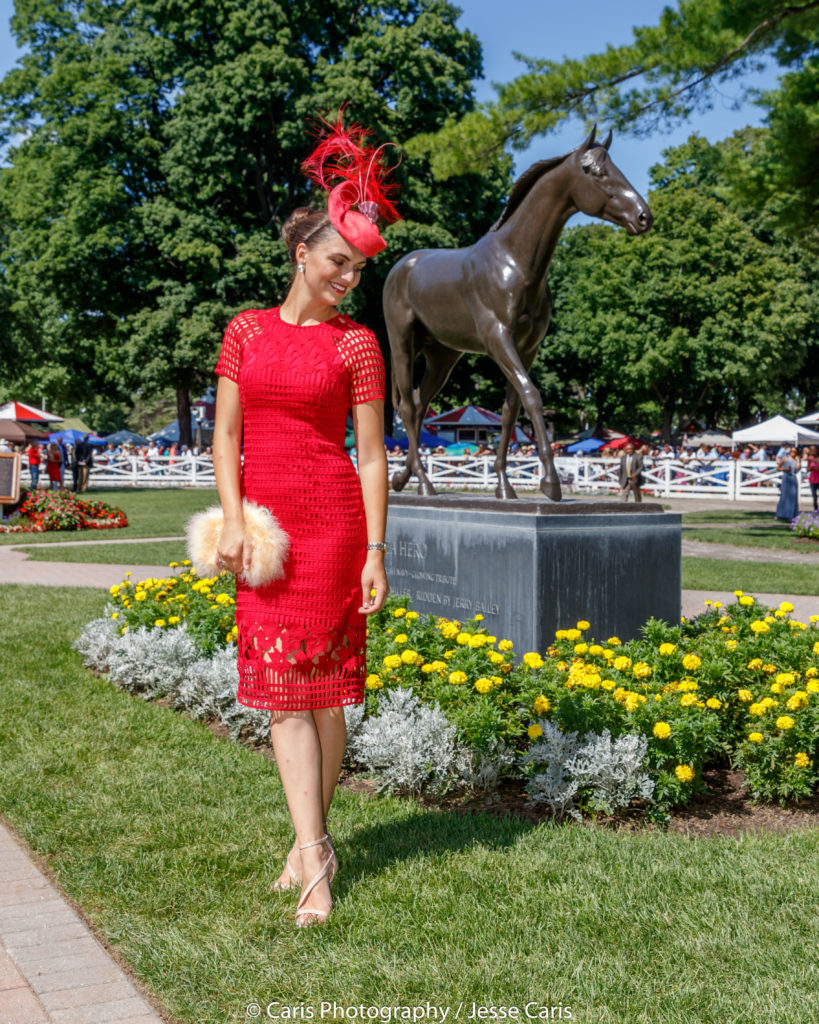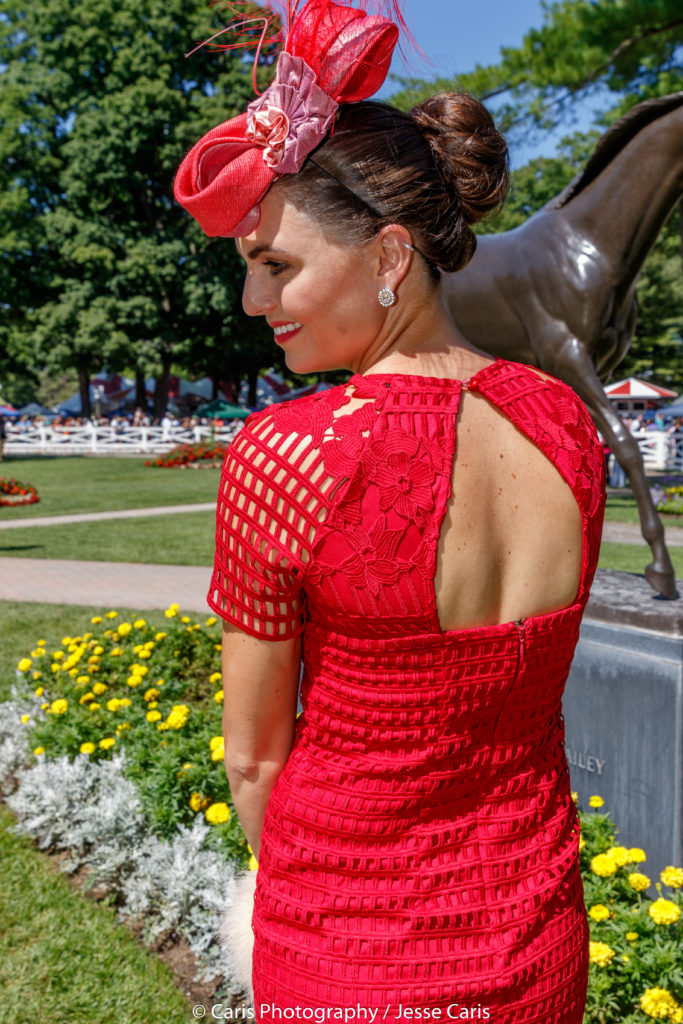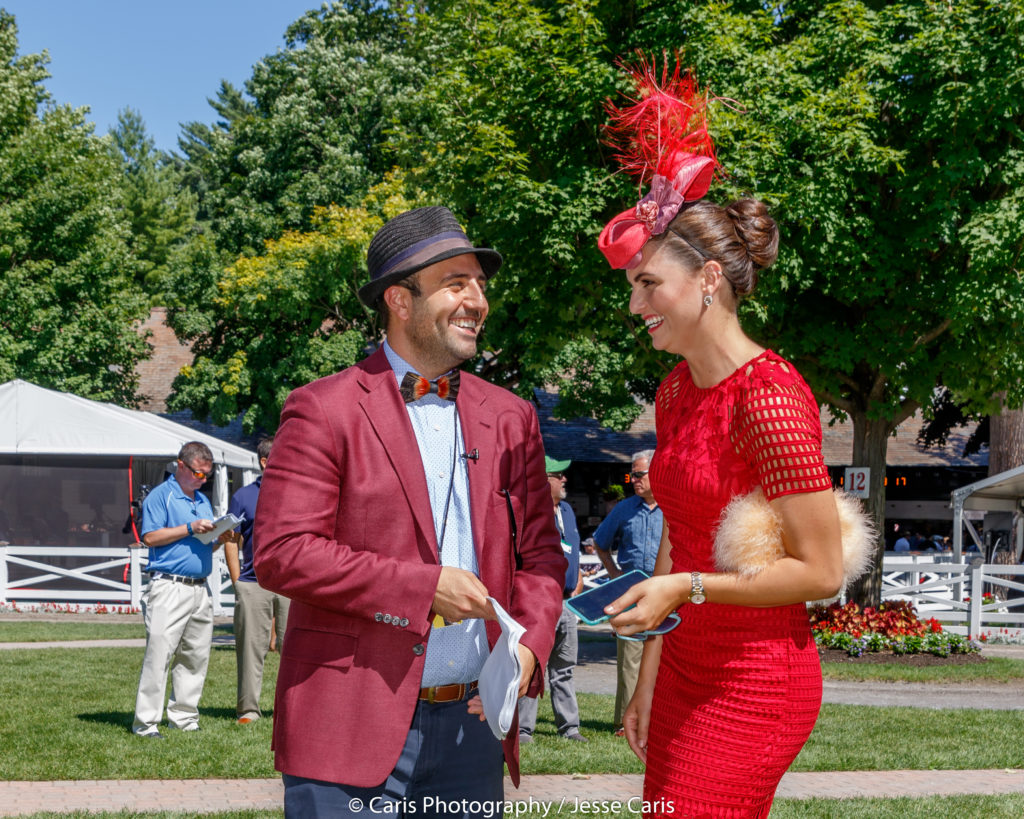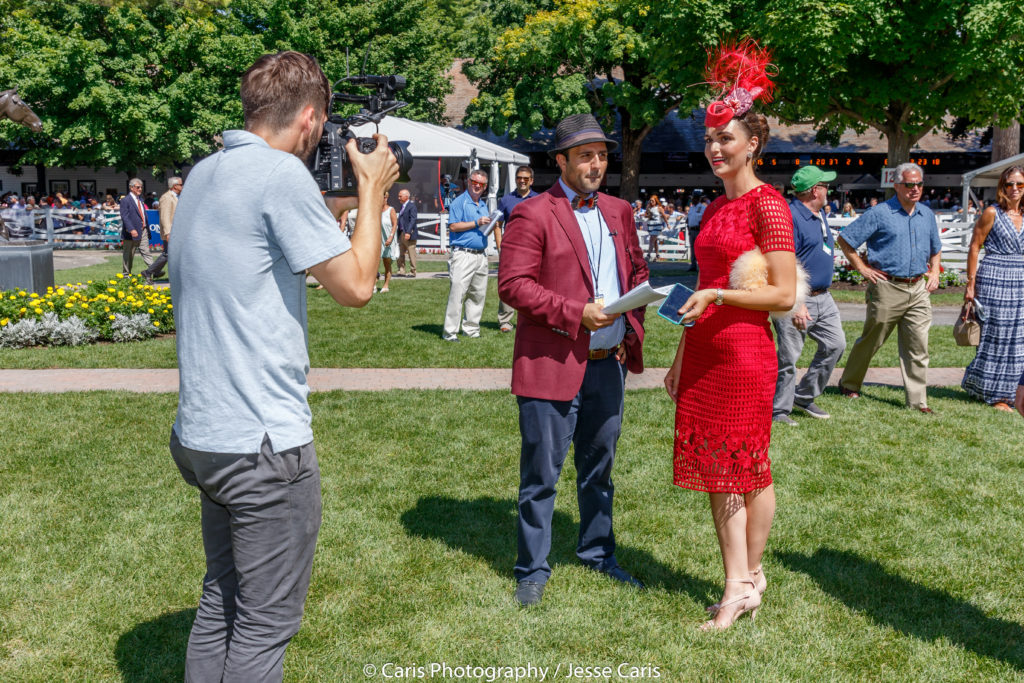 Great photography by Jesse Caris as always!
Shop my outfit here: