The last leg of the Triple Crown is almost here! What an exciting raceday with yet another Triple Crown Contender fighting for that long lost trophy. Will you be cheering for American Pharoah to cross that finish line first?? We sure will!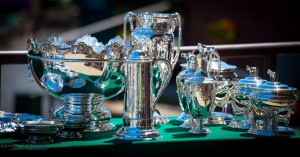 Well enough of the horse racing…on to the fashion! The last jewel of the Triple Crown means its the last Longines Fashion Contest of the summer here in the United States. Women from all over will compete in their best dressed fashion to win a gorgeous Conquest Classic Timepiece worth upwards of $5,000!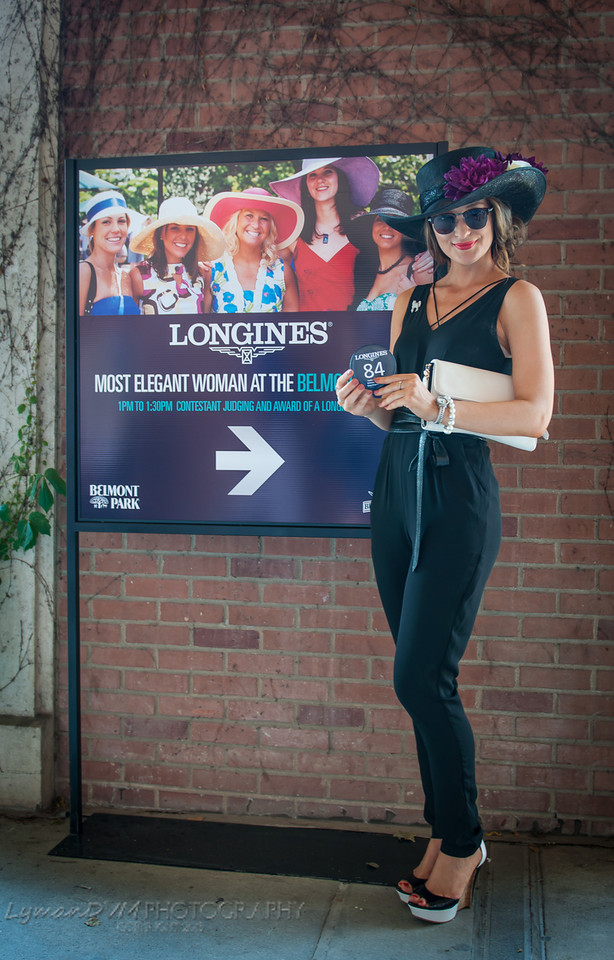 Beautiful two-toned metal with diamonds surrounding the face, why wouldn't you want to dress up and strut your stuff?!
Similar to last year, the Longines Most Elegant Woman competition will take place to the left of the paddock area under the white Longines tent. Fashion at the Races' Bri Mott will be walking around the track finding fashionable ladies dressed in their raceday best and inviting them to compete.
The actual competition will begin at 1:30pm where the 20 finalists will be chosen by the panel of celebrity judges. This years judges include Pro NFL star (NY Giants) Chris Snee, Miss New York Iman Oubou and famous morning show personality Tom Murro.
From the 20 best dressed, only one woman will walk away with the gorgeous timepiece and the title of the Belmont Stakes Most Elegant Woman.
Looking for your own Longines Timepiece? Click here to check out their gorgeous collection.
Winning Tips:
1. Smile! This is a competition but its still fun! No woman looks elegant with a puss on her face.
2. Leave the floppy hats for the beach and short skirts for th e nightclub. This is the horse races! Be Elegant!
3. Black and White is the trend for Belmont. You don't have to follow up- but it definitely won't hurt ya!
4. Wear shoes that you can walk in! Heels are preferred…but not if you wobble across the stage.
5. Make sure that your accessories tie into your outfit. It shows you took pride and put effort into the raceday and the judges always appreciate that!
Have fun ladies and can't wait to see what you've picked out for the big day!