I've been blessed enough to witness some wonderful Breeders Cup races with my first ever being Zenyatta's in 2010 at Churchill Downs (who was sadly beaten by Blame but who talks about that part…).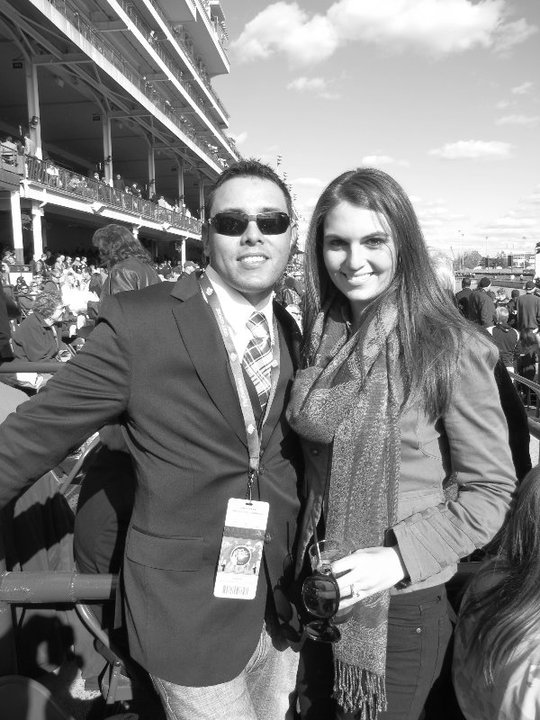 That first year I really had no idea about racing except that the horses turned left (they could have gone the wrong way and I may not have noticed) and that you eat, bet, drink, and probably drink some more.
I wore jeans and a green military jacket with the same brown scarf I still frequently wear. I drove down from Penn State with 5 other people and we all bunked in a seedy motel in Indiana – because us college kids couldn't afford the prices in Louisville close to Churchill Downs.
Although this sounds far from fun, I have to say this was one of my most favorite racing experiences.  Not knowing anything about who's the who of trainers, which jockey has the best stats, and of course who the 'favorites' were made my racing experience the most carefree and fun its ever been. I was there to enjoy the atmosphere with friends and enjoy the sport, regardless of my level of knowledge. They do say that ignorance is bliss!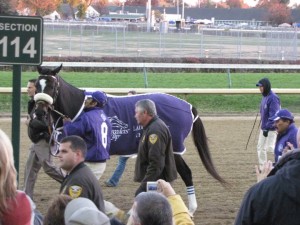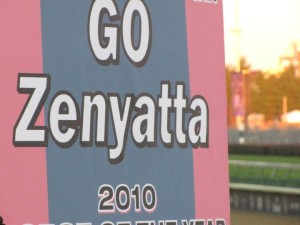 Much time has passed since that weekend and a lot in my life has changed including my first hopes of being an Equine vet to now my happy job of making sure that people enjoy the sport that I do! With that passing of time came an increase in racing experience and knowledge.  I am definitely no handicapper but at least I now know what direction the horses go, how to read a program, and who's who, of course.
This is an important memory for me because so many in the horse racing industry say that we can't have fans because the sport is too hard to learn. I was a fan and I knew nothing- and that was because of the experience.
I have attended the Breeders Cup at Santa Anita the last few years and Fashion at the Races has played a large role in the fashion world there. To have the event in city that I live and adore makes this years a bit more exciting.
Keeneland has it's own level of fashion, famous for equestrian boots, scarves, and dresses. In the past it has not been very fascinator or hat heavy but we have seen a change between last year and this year with more ladies wearing millinery. I still hear some ladies say, "I'm not wearing a hat because it's not what people do at Keeneland," but then hear that others are excited to dress up and sport headwear during the special weekend. I of course will be rocking a piece both days and couldn't be more excited to do so. It will be interesting to see the level of millinery at this years event and I applaud the ladies that break the mold and wear a hat or fascinator to Keeneland.
This is also the first 'fall racing' event that Fashion at the Races will be apart of. I think in the U.S. ladies struggle with dressing up in the cold- (the Irish could teach us a thing or two here). We are so comfortable in our leggings and Uggs (yep I said it) that when it becomes a dressy affair and there is a chill outside, many ladies do not have the attire or the knowledge/effort to dress comfy and be fashionable at the same time.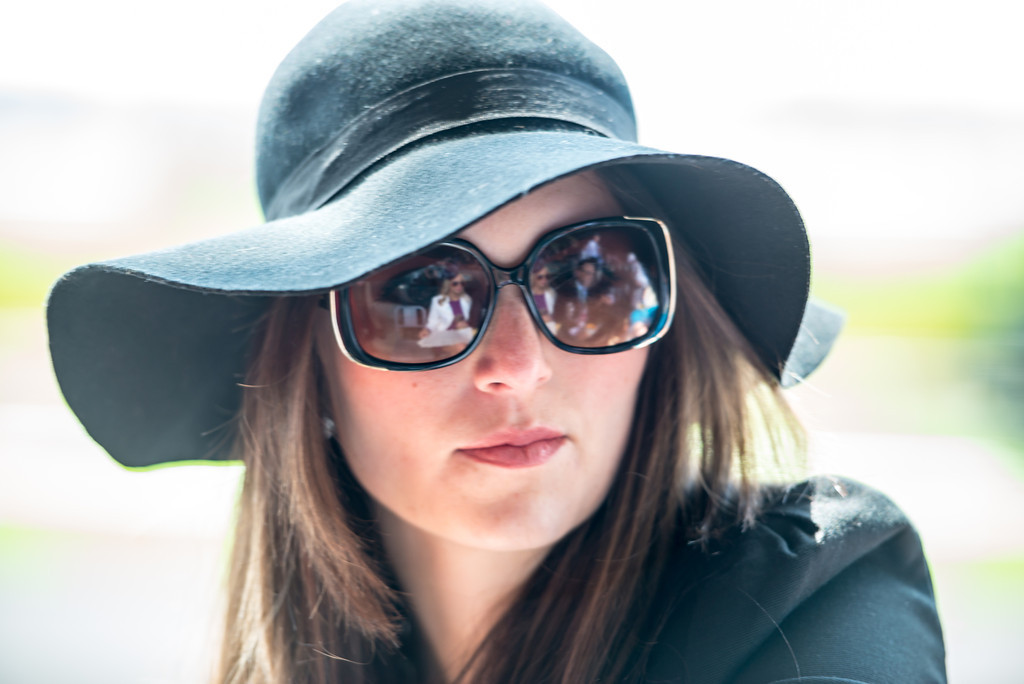 It has been exciting to hear women of all ages talking about coats, and faux fur, scarves, fashion gloves, and of course hats. We have worked hard to bring the Elegance back to the racetracks and this weekend will prove that the FATR 'movement' is working.
Teaming up with Longines once again, I will host the Longines Prize of Elegance competition. It is one of my favorite things to see well dressed ladies and gents proud of their outfits and showing them off. They are obviously there for the horse races first but they also dressed to impress- and we are the last sporting event to be able to do that. Hashtag… Proud. ###
The best thing about Keeneland is although the dress code is only in the clubhouse- EVERYONE will be dressed up. No, there might not be heels and hats on each lady, but you won't see the gym t-shirts and ripped jeans. Each man and woman will be dressing for a day at the races. Hashtag…Proud again.#####
The amazing people at Keeneland and at Breeders Cup did cap the attendance but for good reason. They want the EXPERIENCE to be a wonderful one for everyone- not just the Trophy Lounge or the Clubhouse Chalets.
This is how we attract fans to our sport- not from the TV and not from an online betting game. Get them to the races and show them a good time- that is what happened to me and why I am still here….and here to stay.