Best Place to Stay in New York
The Carlton Hotel NYC
The more I travel for Fashion at the Races the better I get on places to stay, places to go, and how to get there. Horse racing is a great event to attend for the day but can be hard to figure out if you are new to the track and the city its in. Let me make your New York stay easy….
I am obsessed with deals, sales, points, etc… so it is natural for me to try and stay at a hotel chain that gives me some benefits! The problem with this is sometimes I feel like I'm staying in the same hotel all the time rather than experiencing something new. I am a member of a couple groups which include the Marriott family. When I travel to New York, I want a posh place and many of the chain hotels seem to be too ordinary for me….but not this one.
The Carlton Hotel NYC is from the Autograph Collection of Marriott Hotels. Not only is it posh, it is in a perfect spot in the city, and you can still get points for your stay with the Marriott family but you don't feel like you are staying just anywhere!
My Reasons to Stay at the Carlton Hotel:
Location. Location. Location. Within a couple blocks you have great options for food, shopping, and entertainment. A park is just 2 blocks away (which had a BBQ festival going on this weekend!) which is a great spot for a coffee and people watching. If you are there for a touristy experience, you are very close to Madison Square Park as well as the iconic Empire State Building!
Transportation Ease. Not only is it easy to grab a taxi out front (I've stayed a places that it surprisingly is tough) but you can walk to Penn Station and grab the train to Belmont or to the airports. We flew into Newark this time and for $13 we were able to get to the airport in less time than a taxi would have done.
The hotel. Duh. This is not a hotel that makes you feel small. It is a boutique property with a wonderful staff, atmosphere, decor, and room amenities. There is a killer bar downstairs with great cocktail choices and eats, plenty of tv's to keep up with the NBA finals, and a billiards table to shark some fellow guests. Millesime (Esquire Voted Best New Restaurant 2011), provides great dinner options and a fabulous brunch each day. Plus- if you are an Oyster fan: Enjoy $1.00 Oysters , in the Oyster Bar, Monday – Friday from 5:30 pm – 8pm! Slurrrrrp!
The dress I'm wearing is from their latest collection to be released soon!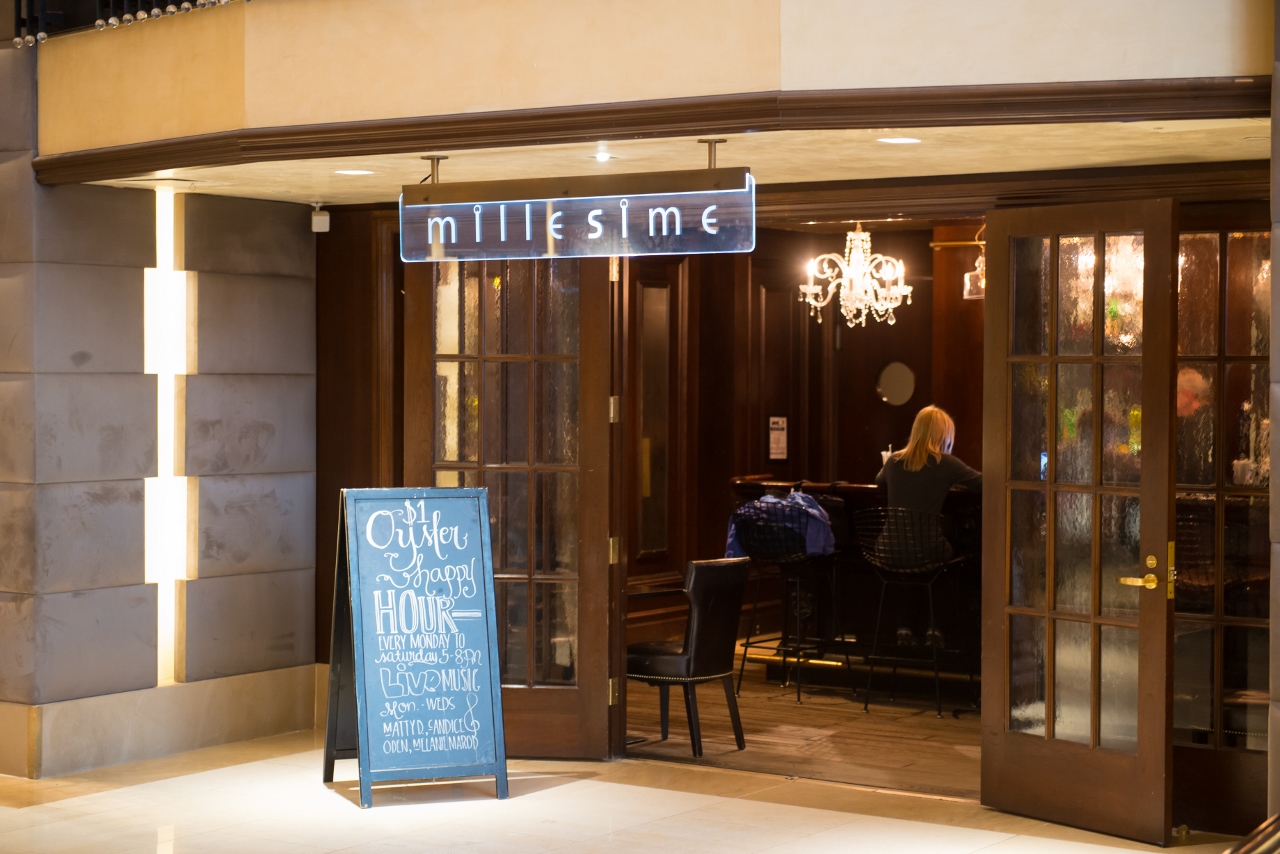 Business Friendly. When I travel for FATR, as much fun as we have it is still a business trip. In order to stay on top of things, I like to get up early in the morning, grab a workout followed by yummy latte and then catch up on emails and social media. This hotel was the easiest spot for me to get this done. Great gym on the first floor, coffee shop right around the corner, and then I had a small office in my suite which kept me focused!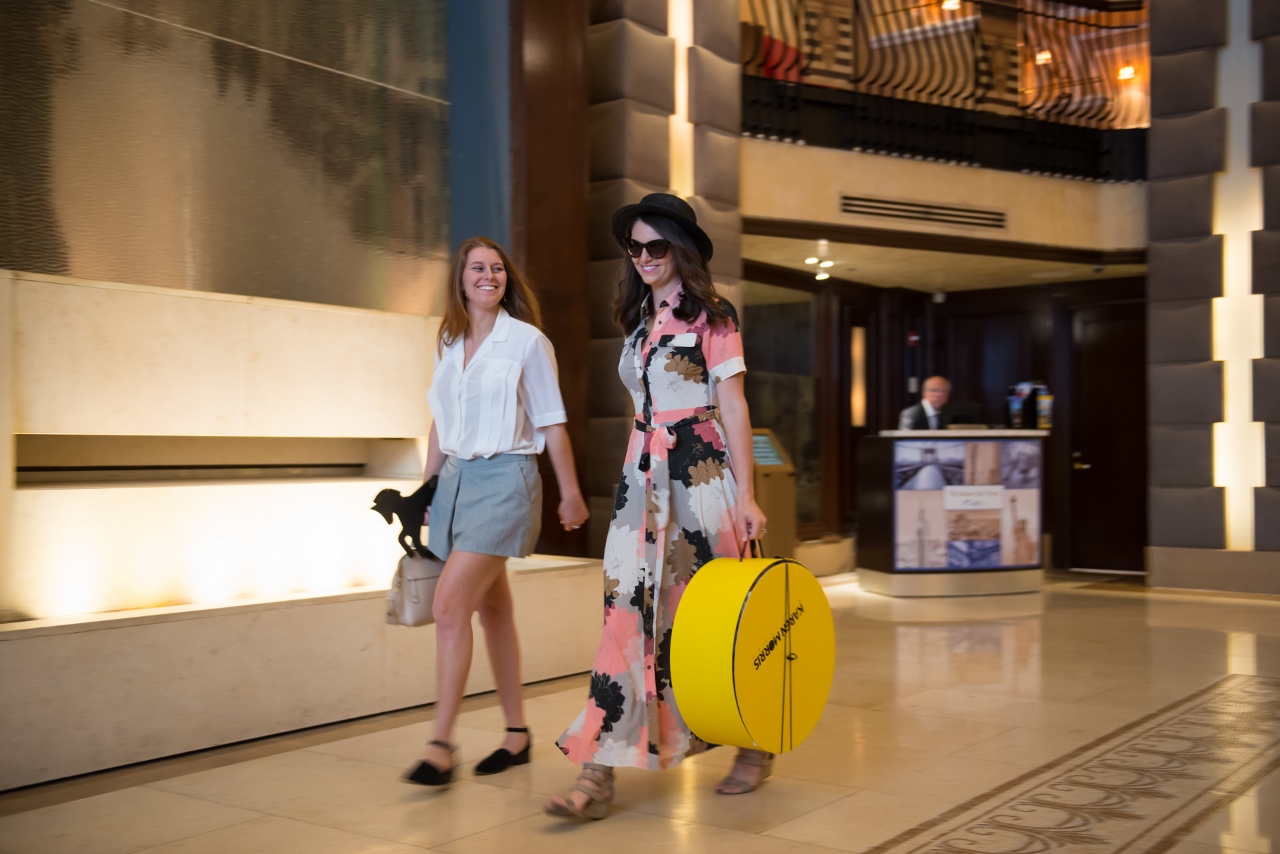 It only going to get better. This fall the hotel will be doing renovations to give the hotel a fresh new update. I mean, I like it as is but can't wait to see what they've got planned.
Lastly, and maybe my most favorite, it is puppy friendly! I did not bring Vera this trip but I can tell you she will most definitely be there next time. And when I say Pet Friendly, I don't mean $500 extra Pet 'Friendly'…they only charge you a $50 cleaning fee. Vera better buy her suitcases…we are heading back to NYC ASAP!
I stayed in the New Yorker Suite which was on the top floor with a great view of Madison Ave. Definitely not the normal New York hotel room, lots of room to relax and entertain if you have friends in town, which always happens when I go racing! I wanted this white chair for my office at home, unfortunately it didn't qualify as a carry-on size with Delta.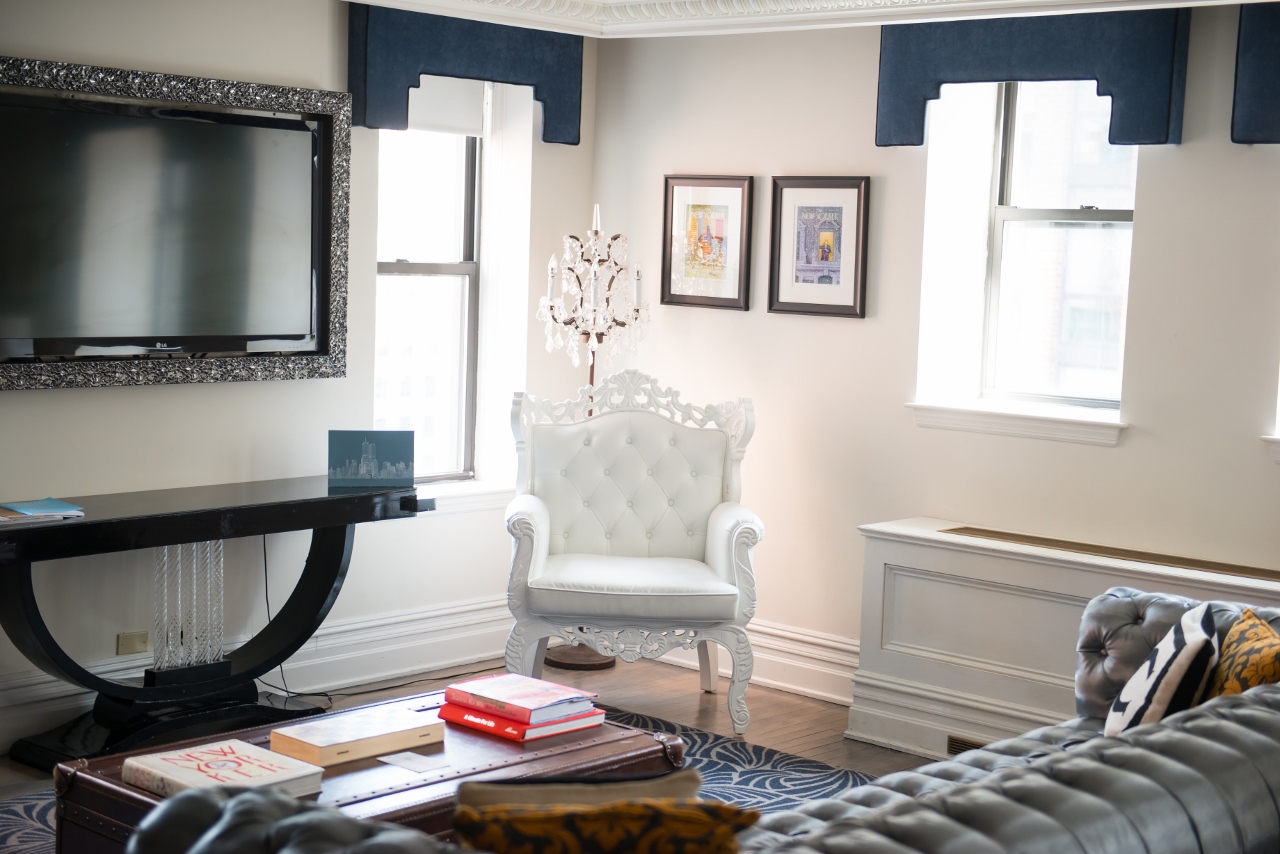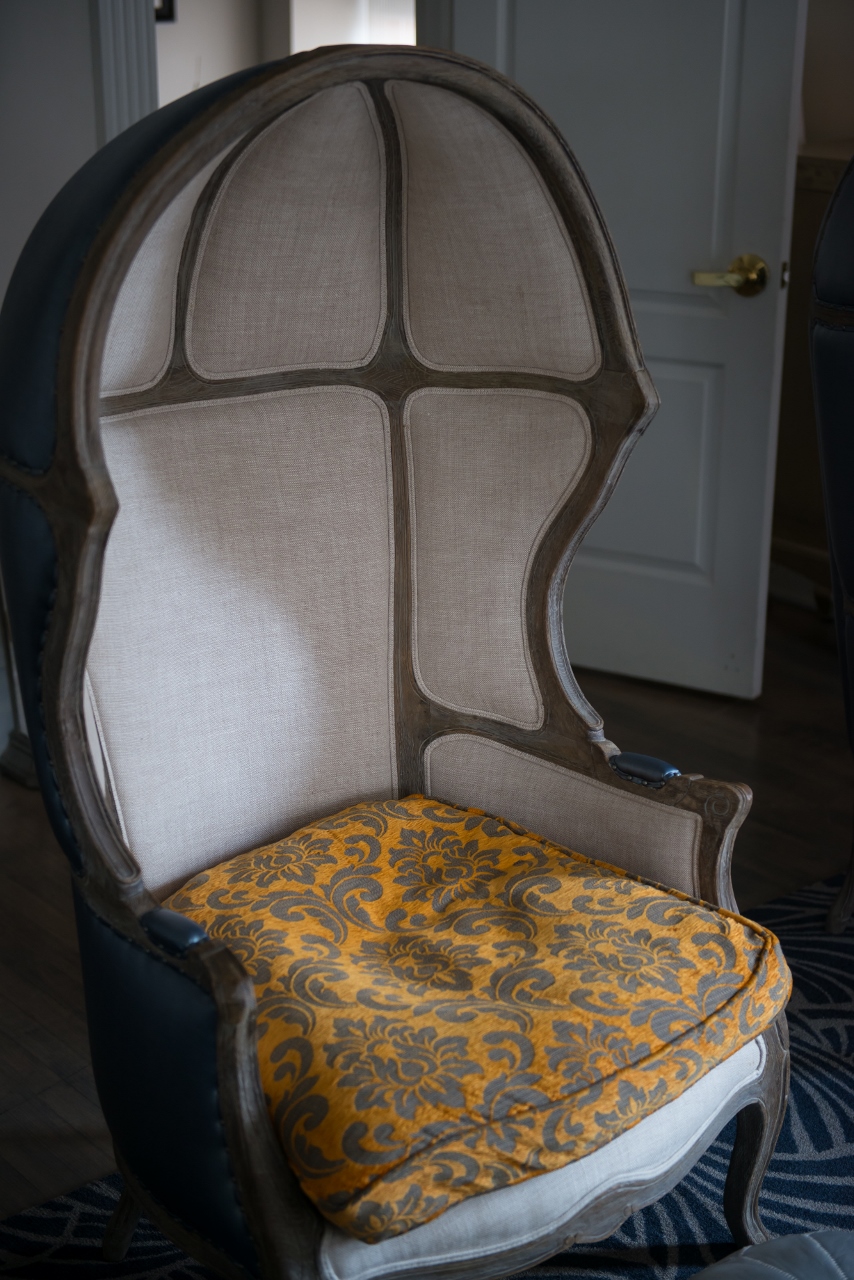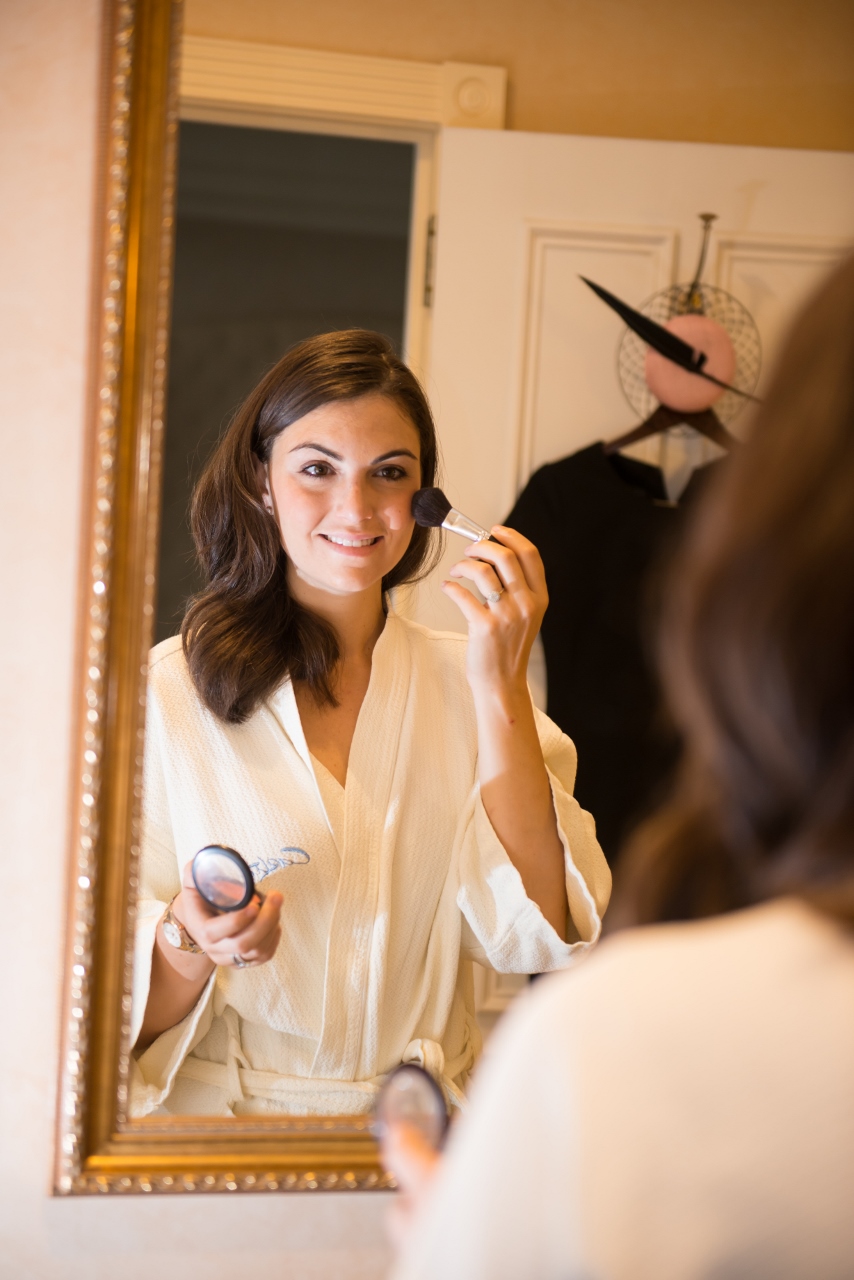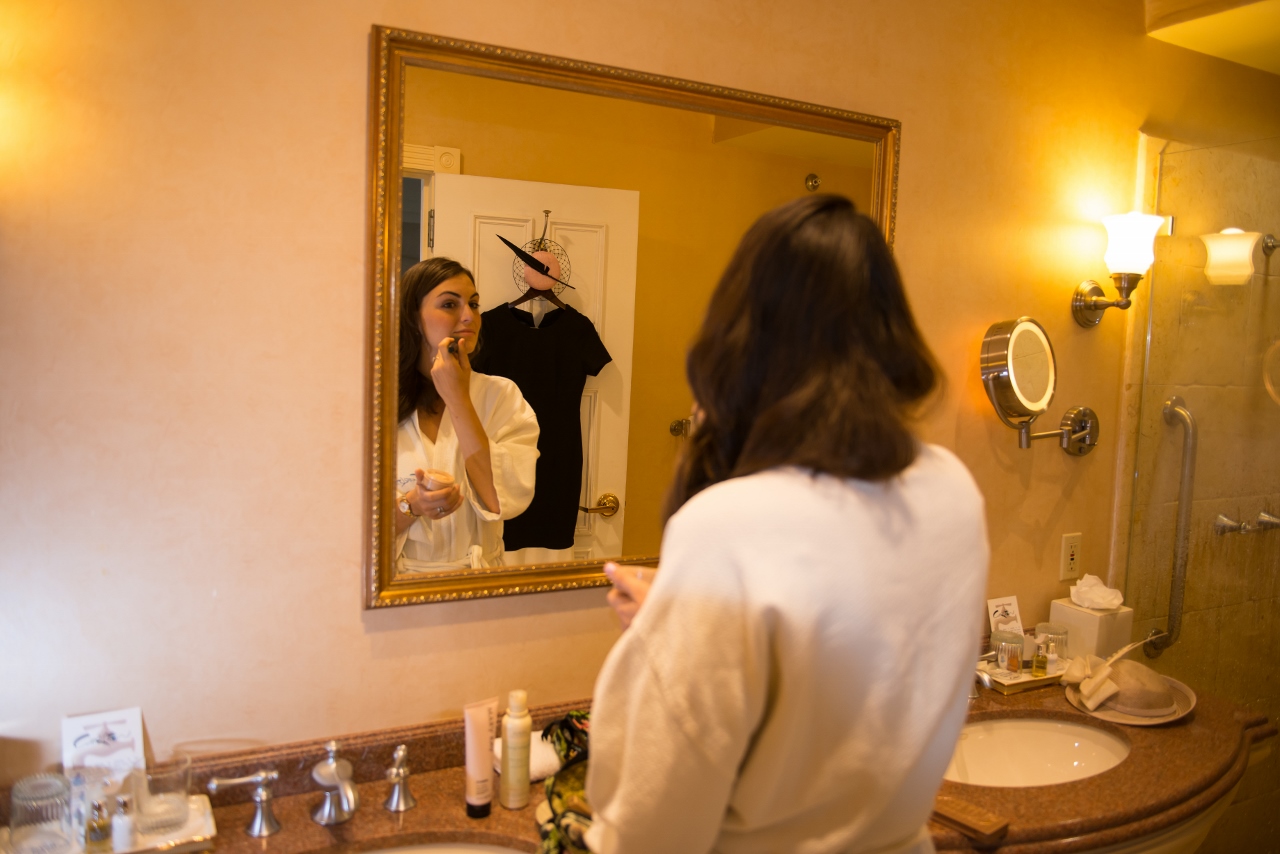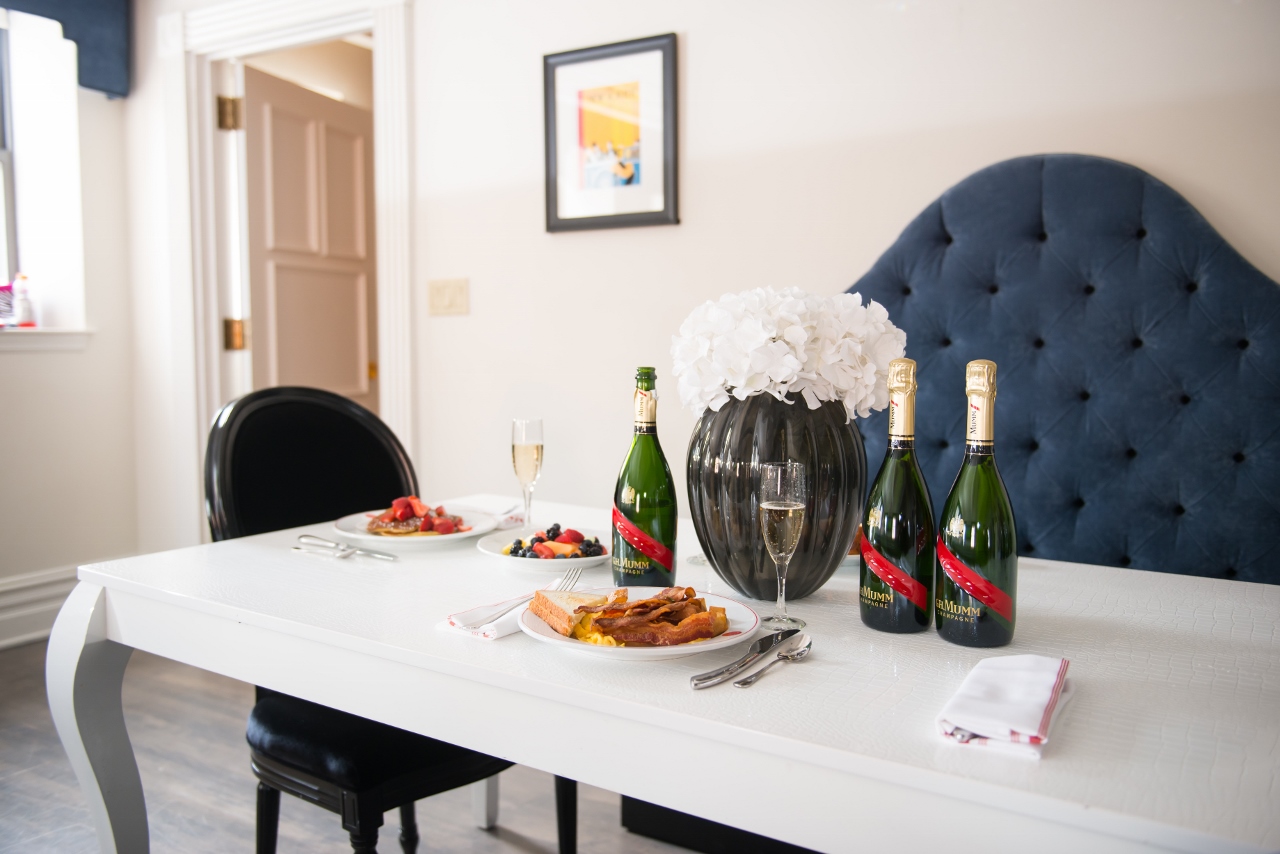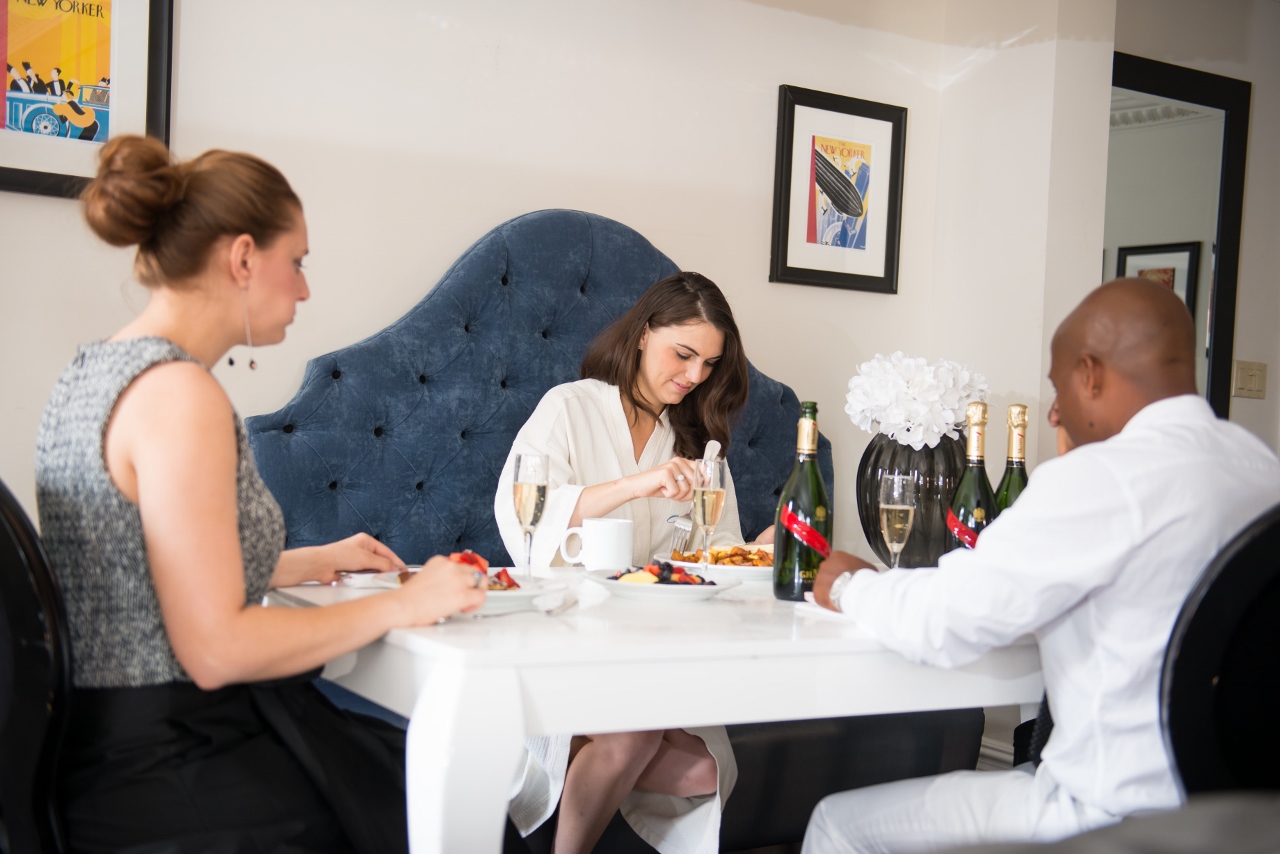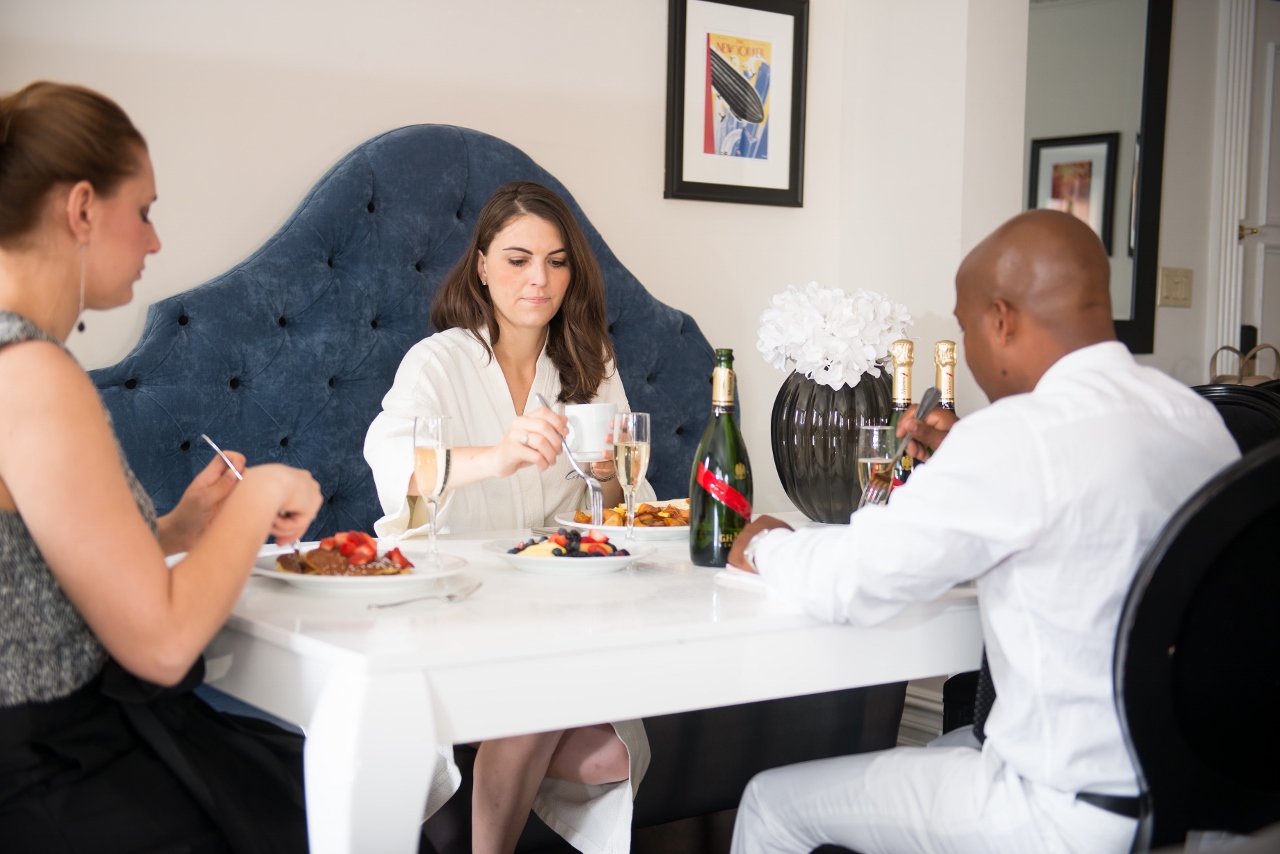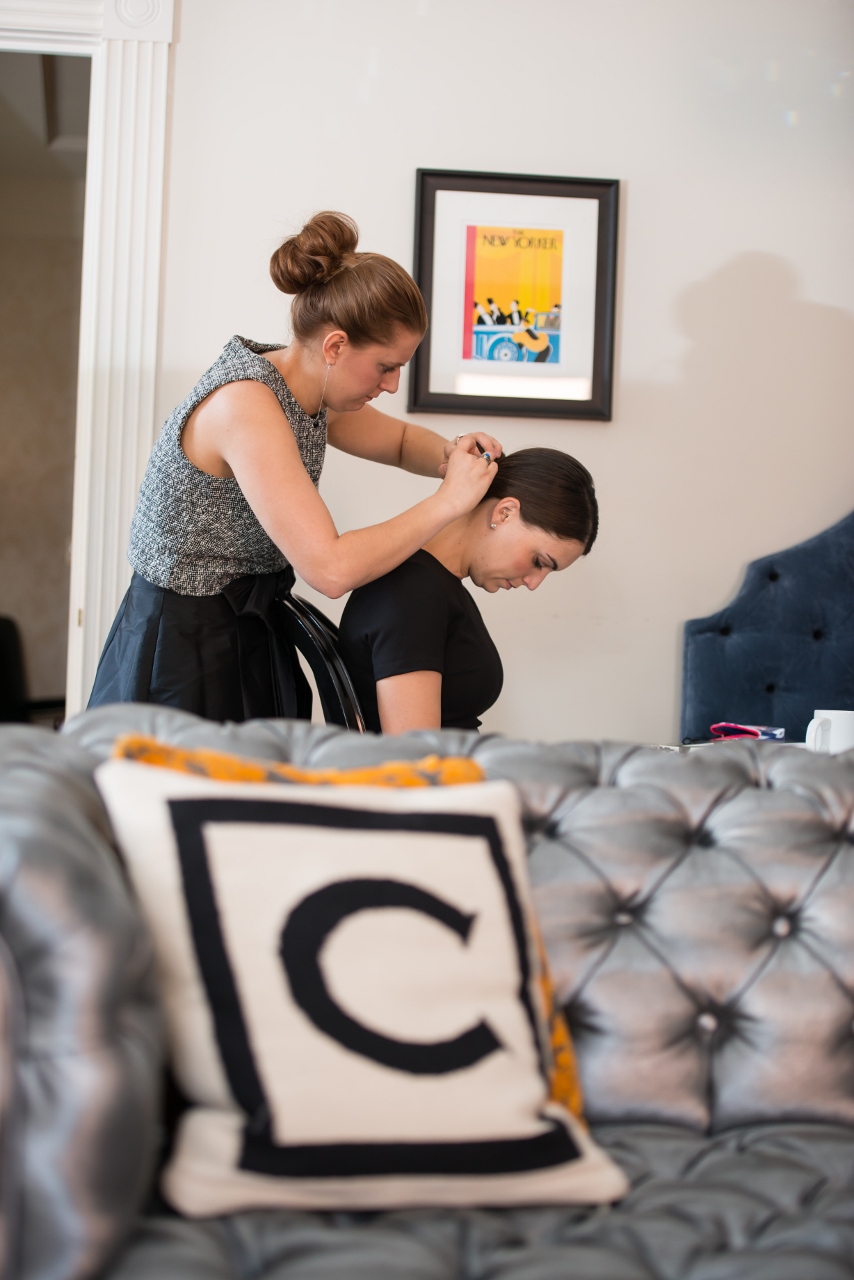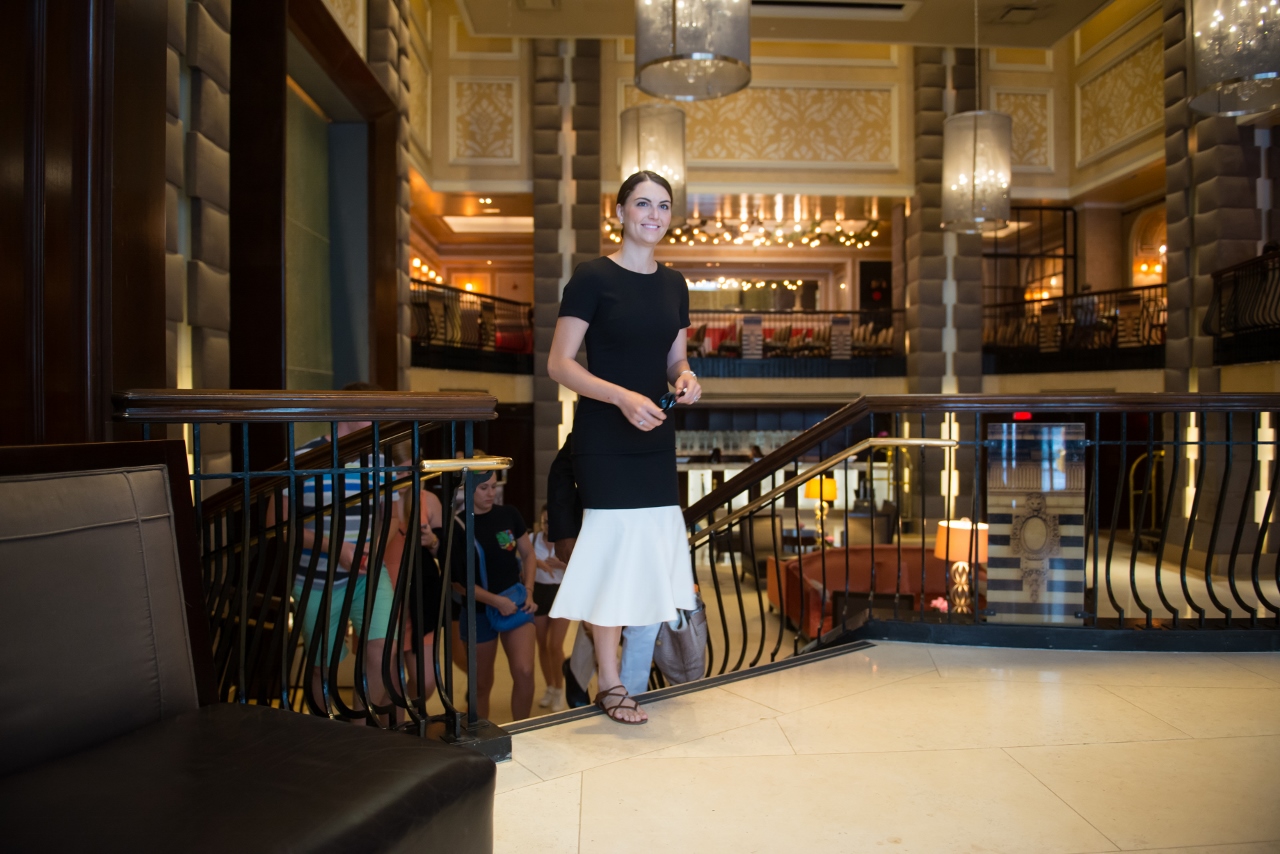 Pictures by LymanDVM Photography
Rooms for The Carlton Hotel NYC started at $225 for the weekend of the Belmont Stakes this year. Lots of different rooms to choose from. There are also four amazing suites which include the New Yorker which is the room we stayed in. Stay up to date with The Carlton via their social media: Twitter | Facebook | Instagram