Photos by Caris Photography/ Nikki Quillen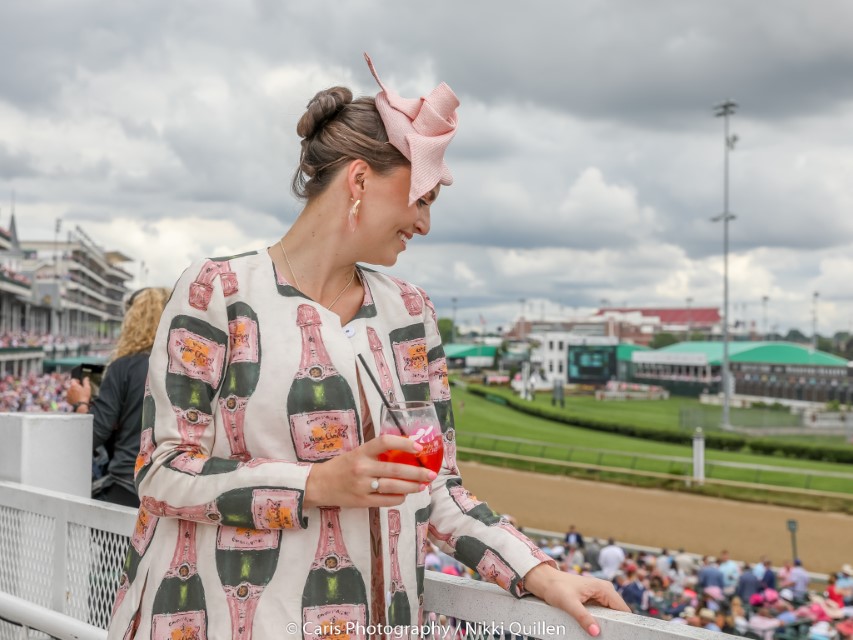 Outfit Links: Jacket | Dress | Earrings | Necklace | Ring | Hat |
So the past few years have not been polite to us when it came to the weather on Oaks and Derby Day. This year, after learning the lesson the hard way the past few, I came prepared!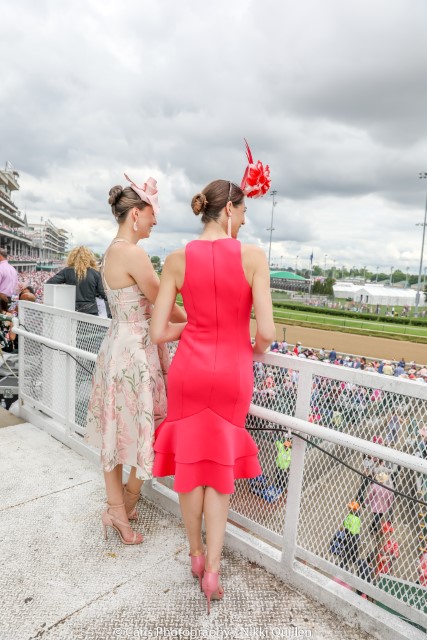 Everyone is asking (and I will tell soon!) where the jacket is from! It was an amazing find and I was super excited for it to make the debut on Kentucky Oaks Day- I mean who doesn't love some pink bubbly Moet? #Guilty
The jacket is the first thing I found for my Kentucky Oaks ensemble and pretty much slowly assembled the other pieces throughout the weeks prior to the big race. I found the jacket while in New Orleans for the Louisiana Derby. There is this adorable shop named Century Girl Vintage- a ton of one of a kind pieces but they do offer many sizes of this jacket and it was just restocked according to their Instagram page. The jacket retails $350.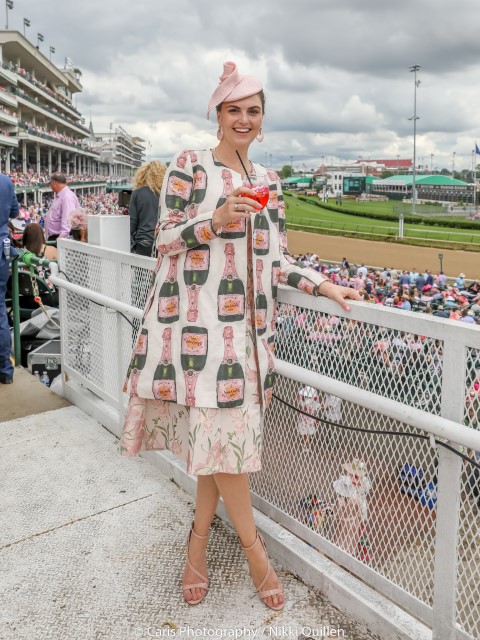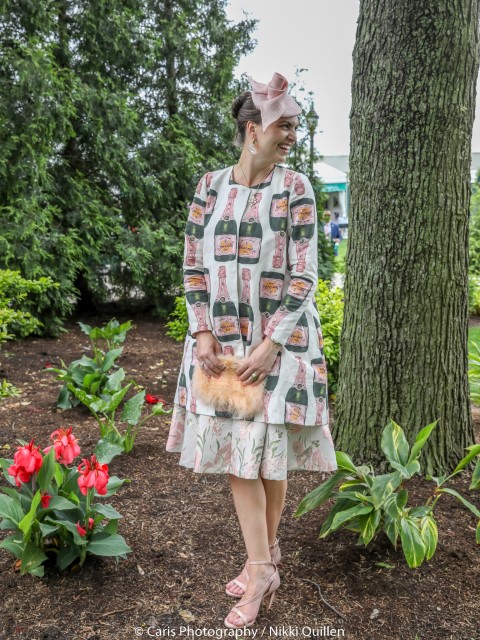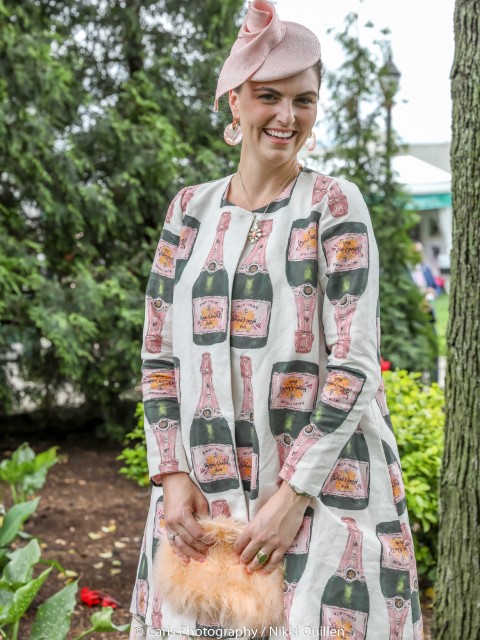 The next part of my outfit I'm super excited to talk about is the JEWELRY!
Some of the best raceday outfits you put together are ones that have stories or experiences associated with the pieces you wear. The jacket was found on a fun trip to New Orleans in a perfect little shop on Magazine St. But the jewelry- well that was something I got to put together myself locally in Lexington with Kendra Scott.
Not heard of Kendra Scott? You are missing out! This beautiful brand of jewelry is headlined by a triple threat in business: Female CEO (my favorite kind), Designer and Philanthropist. Kendra Scott does a ton of fundraising efforts- if you have a non-profit and want to team up with the brand- just shoot them an inquiry.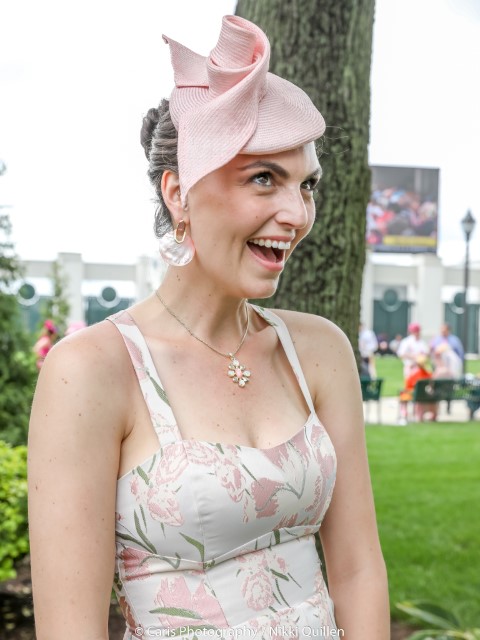 Back to my gorgeous pieces though- I've been familiar with the brand for quite a while but haven't done much shopping myself. I wanted to try out some pieces for the Oaks and was absolutely DELIGHTED to find I can design my own with their COLOR BAR! If you missed my Instagram stories on the day- here's how it works:
You select the metal pieces that you want to design. There are a ton to choose from!
Find the stones that you want to include- mother of pearls etc!
A Kendra Scott designer will put them in right in front of you!
VOILA! You walk out with your custom designed pieces!
One of the best experiences I've had at a jewelry destination because not only are they beautiful pieces but I had a part in their design! This gorgeous necklace that I wore is a part of their Spring/Summer Selection and I picked out the stones/colors to match my Oaks outfit but also knowing I can wear this all summer long. Plus the length of the necklace is adjustable!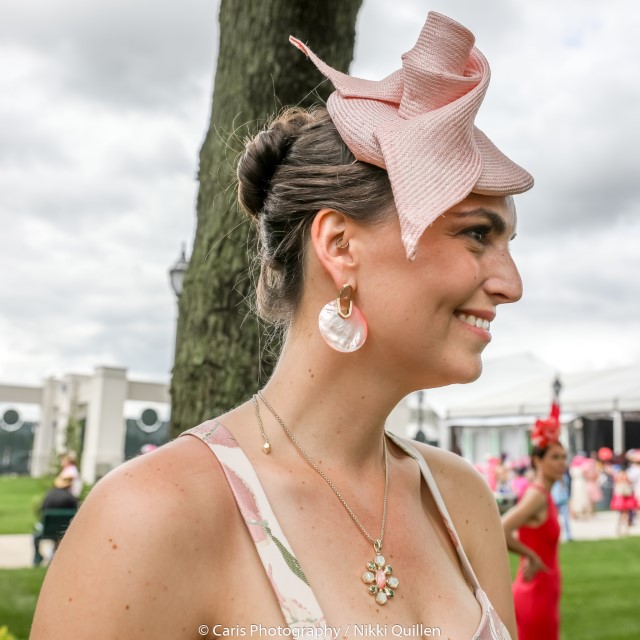 I wanted some statement earrings to sport because I knew I was going to put my hair up (rain = frizz for me) so I chose the pink Mother of Pearl pieces which I know I can wear again and again throughout the year. I love the gold and pink team up with these pieces. Get these earrings here.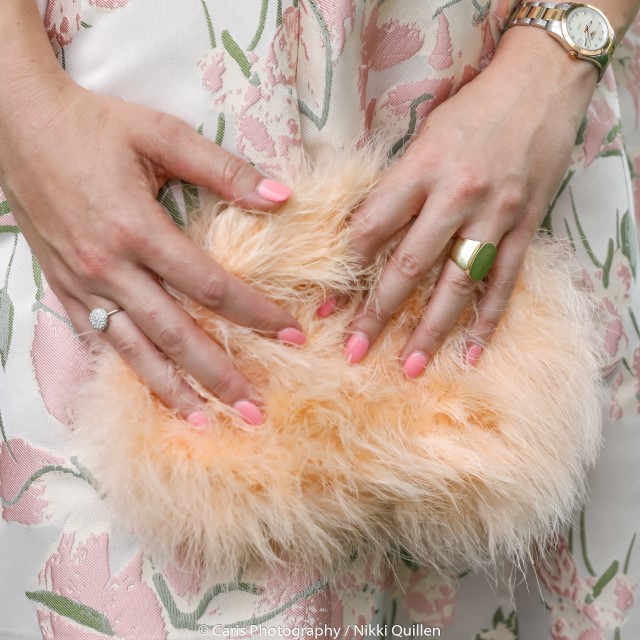 Lastly, I thought a beautiful chunky gold ring would be the perfect accent to tie it all together. If you check out the website- you'll see the model wearing it on her first finger- I love how this ring can be worn on any finger ! I played it safe and put it on my ring finger but would love to try it on the others!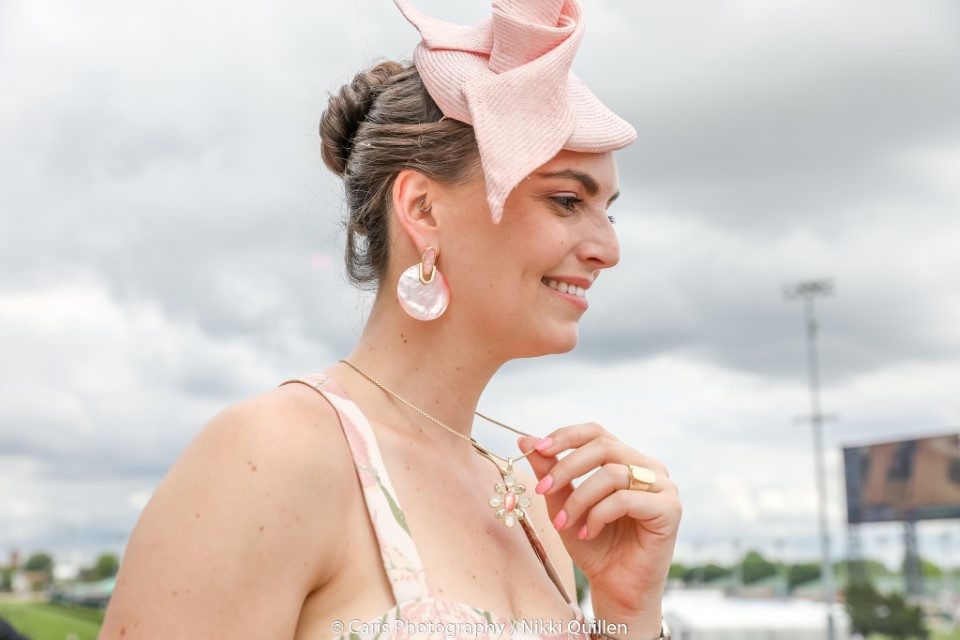 My dress has a fun 40's/50's feel but I feel for it because of the champagne/ivory print. Thanks to Dillard's for always coming through with some beautiful dresses! This hot pink that my girl Darci is wearing is also from Dillard's ! Click here to shop the gorgeous Karen Morris pieces we are both wearing!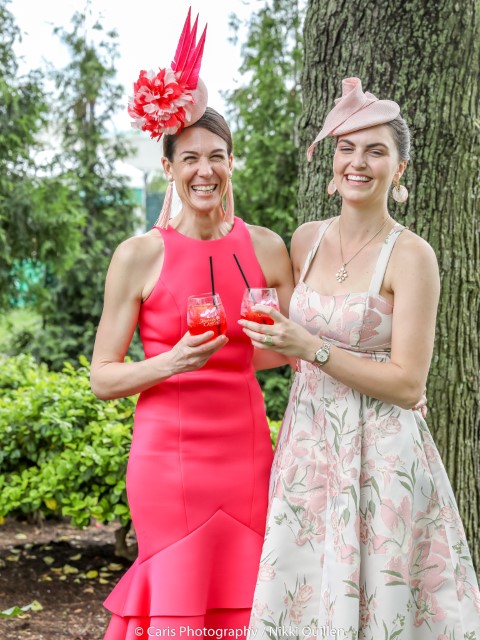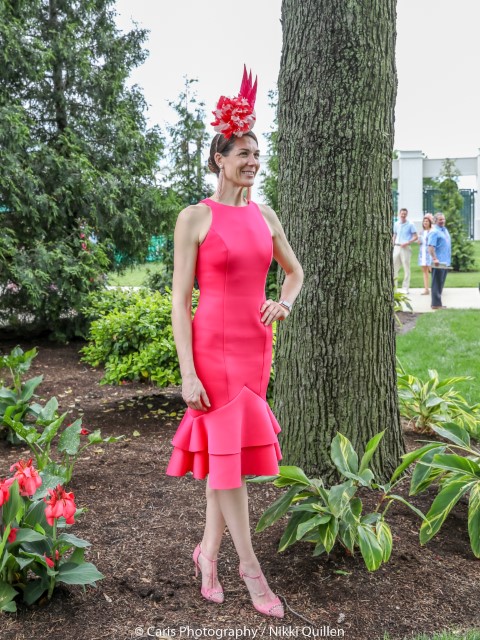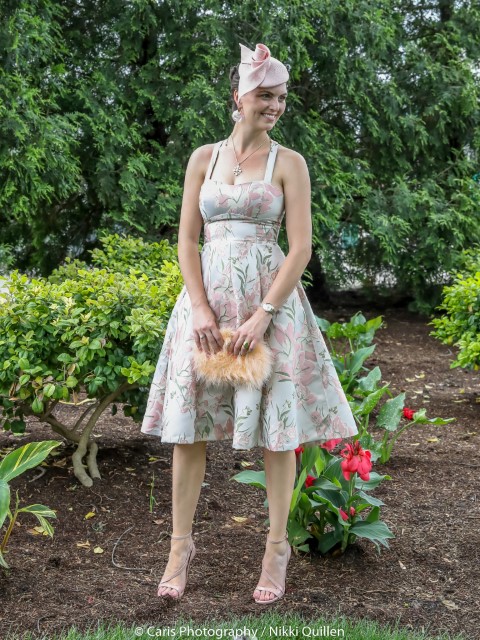 I was so happy for Darci to come to the Oaks with me this year. She flew in from California for a fun girls weekend including Oaks and a few of the after parties! I forced her to dress up (reluctantly she obliged) and she looked fabulous in her Dillard's dress an Karen Morris fascinator.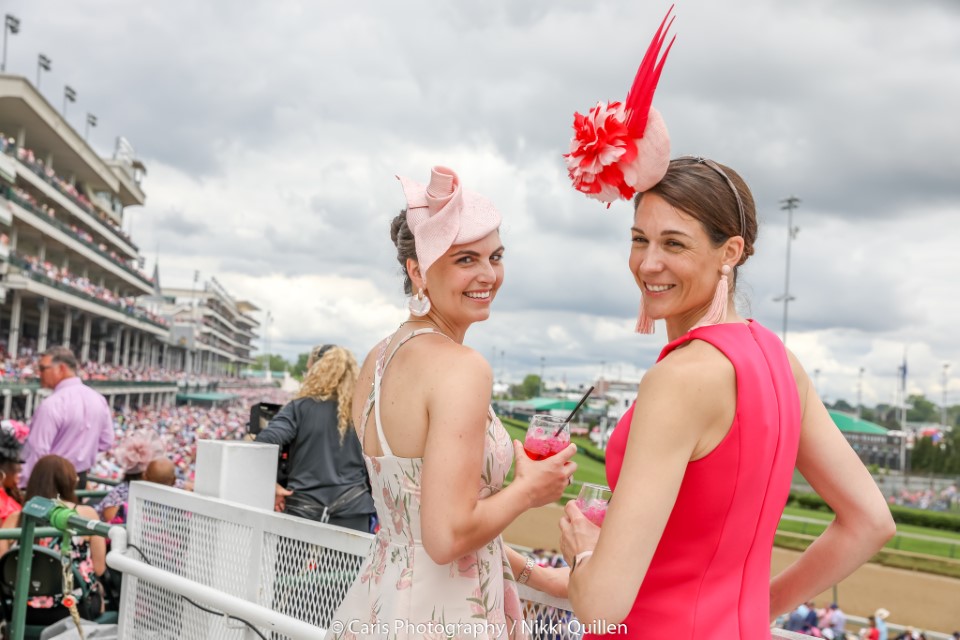 We ALWAYS have fun together even if nothing is planned. Can you tell?
I think this is another great aspect of racing- getting together with friends whether they are local or far away, enjoying a great event, a few too many cocktails, and capturing fun moments. Until next year ya'll <3