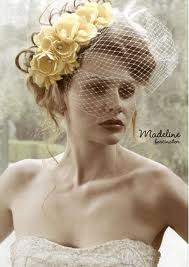 Finding a fabulous piece of headwear to wear for a day at the races can be a daunting experience. Not only are you trying to grab that statement piece that makes you stand out from the crowd, but you have to match it to your outfit and also make it practical (well within reason, because looking fab isn't always practical is it ladies) and comfortable.
One of the things that can catch many ladies out when they are so determined to get it right is not paying attention to this one very important little factor…hairstyle!!
Hats come in so many different shapes, sizes and styles it is impossible to wear them perfectly with just the one same hairstyle. So when deciding on the hat of your choice, it's important to know what your options are in regards to how you can wear your hair with it to maximise its comfort and also its effect.  Contrary to popular belief, hats do not go on your head to hide your hairstyle, it is true that some can, but we prefer to think that the two act together to compliment and highlight one another in tandem.
Since the US is catching up with hats and fascinators at the racetrack, we've found the best salons in London that frequently do hairstyles for the Royal Ascot women here: rush.co.uk  These salons know what looks good at the famous racetrack as well as how to create a fabulous hairstyle around a fabulous hat!
Even if its not Royal Ascot, it's always nice to get pampered! Plan one race day starting out at the salon to get your perfect hairstyle to match your outfit as well as your head piece. Don't forget to bring your hat in and tell your stylist what you're looking for!
If you aren't the pamper type or can't fit it in your budget no worries! There are plenty of do it yourself hairstyles that will look just as fabulous!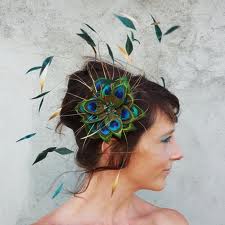 Many ladies choose to have their hair hang down when they wear a hat or a fascinator. They forget that a classic "up-do" shows off their beautiful face, as well as gives them less to worry about during the day. A low bun, keeps the hair out of your face, but still shows that you have it. It's a very classic look that can be portrayed as both modern and vintage. (A win-win if you will). This style goes with most hats and fascinators since they usually don't find themselves at the bottom of the hairline.
A high bun can only work with small fascinators, or if you're really crafty, a hat/fascinator that is designed just for such hairstyle. Regardless of whichever you pick, make sure the bun is secure so that it doesn't begin falling apart in the middle of the raceday, nobody likes a messy bun with a fabulous outfit.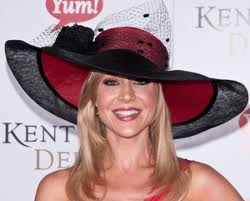 Julie Benz at the Derby
If you are going for the big derby hat you might want more of your hair to show since it covers the whole head. Part of the problem with these big hats, they weigh down on your head and therefore your hairstyle. When picking out your hat, make sure it isn't too tight so that you don't have the "Red line syndrome" when you remove it. Our advice is to have your hair down with a little body of curls at the bottom. When you do remove it finally at the end of the raceday, have bobby-pins on hand to put the hairs around your face back since they will be flattened down. Then you have your going out hairstyle, with your curls still intact!
Fashion doesn't just mean your clothes or your shoes or bag, everything about you is important when creating a fashionable outfit. As said before, hats are very important for the horse races, but your hairstyle complimenting the hat, or the other way around, is equally important.  We have a few examples of how-to hairstyles on our Youtube page at http://www.youtube.com/fashionattheraces.
Besides, why should the horses get all the attention?