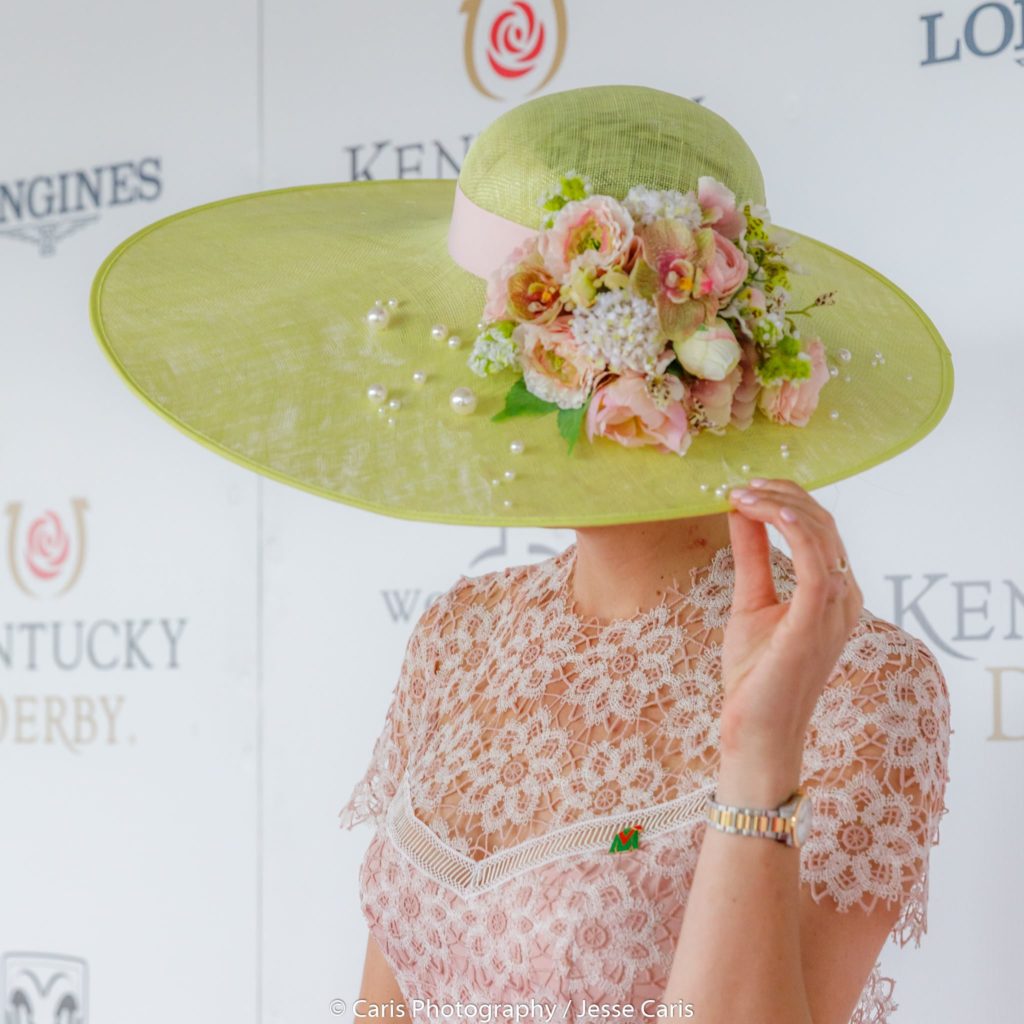 Outfit Details: : Saylor Two Toned Dress |Carol Kennelly Millinery | Jessica Simpson Heels (similar style) | Longines Watch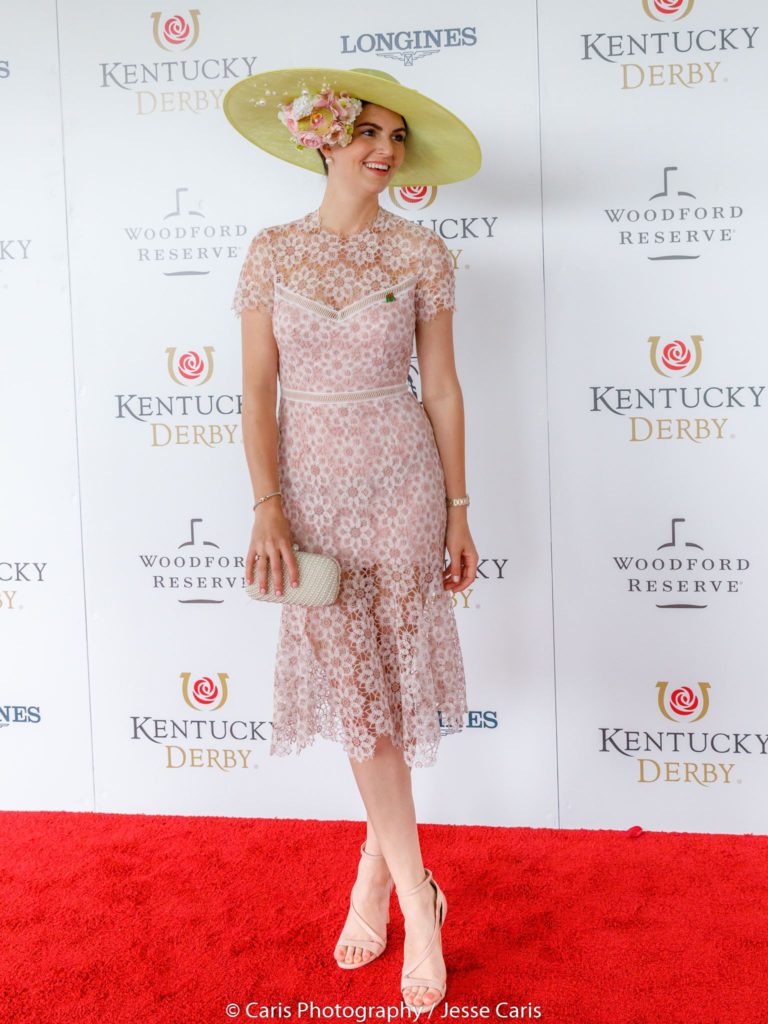 So if you were at or even watched the Kentucky Derby- you can remember lots of rain and mud. So much that we couldn't even try and get photos outside! It was the 'wettest' Kentucky Derby in history! Much of the fashionable crowds were either staying inside under cover or covering up their outfits with ponchos. We opted for option one and stayed inside and grabbed our outfit shots on the Derby Red Carpet after the madness slowed down.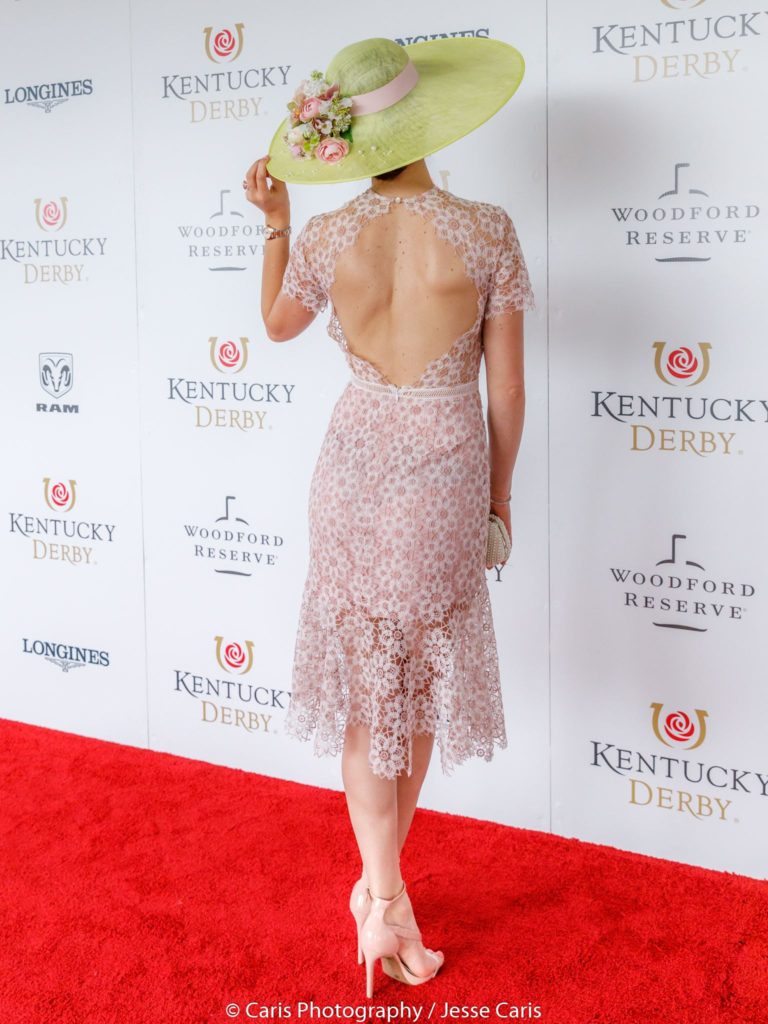 Planning for the weather to be rosy and sunny, I found this dress (using a recommendation from one of my gal pal's) at Neiman Marcus. The flower lace detail was gorgeous enough but the top detail and the open back is what sold me! …again I was planning on NICE WEATHER!
I let the dress detail do its own talking but really allowed my Kentucky Derby Hat to stand out. This absolutely gorgeous Carol Kennelly piece was one that I had been eyeing for quite a long time. As you might have already gathered, I don't normally wear large hats as I don't like to be constricted to the large brim. I thought it would be a fun change up to wear a traditional Derby piece and I was able to do that and still have my personal style come out within this beautiful design.
Be sure to focus on the beautiful detailing of the hand sewn pearls and flowers that make up the feminine accents of this gorgeous piece!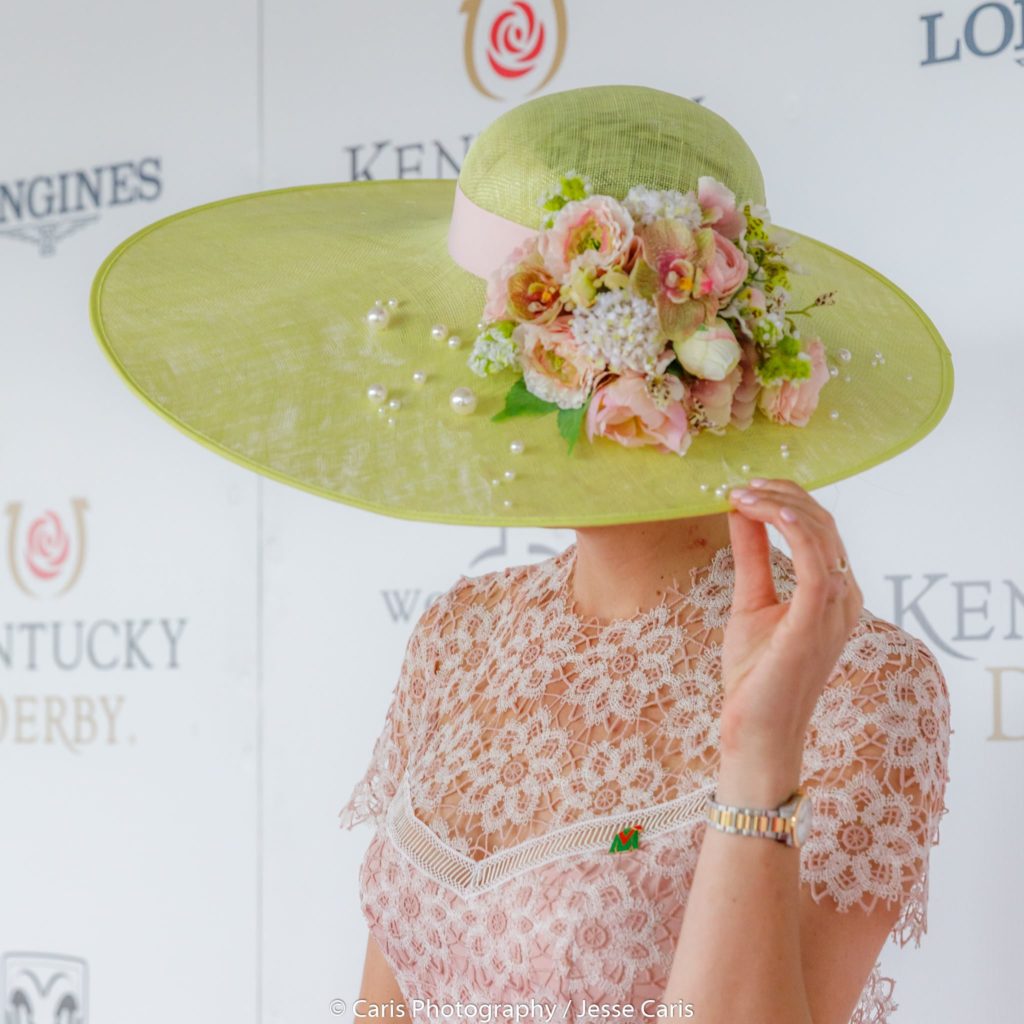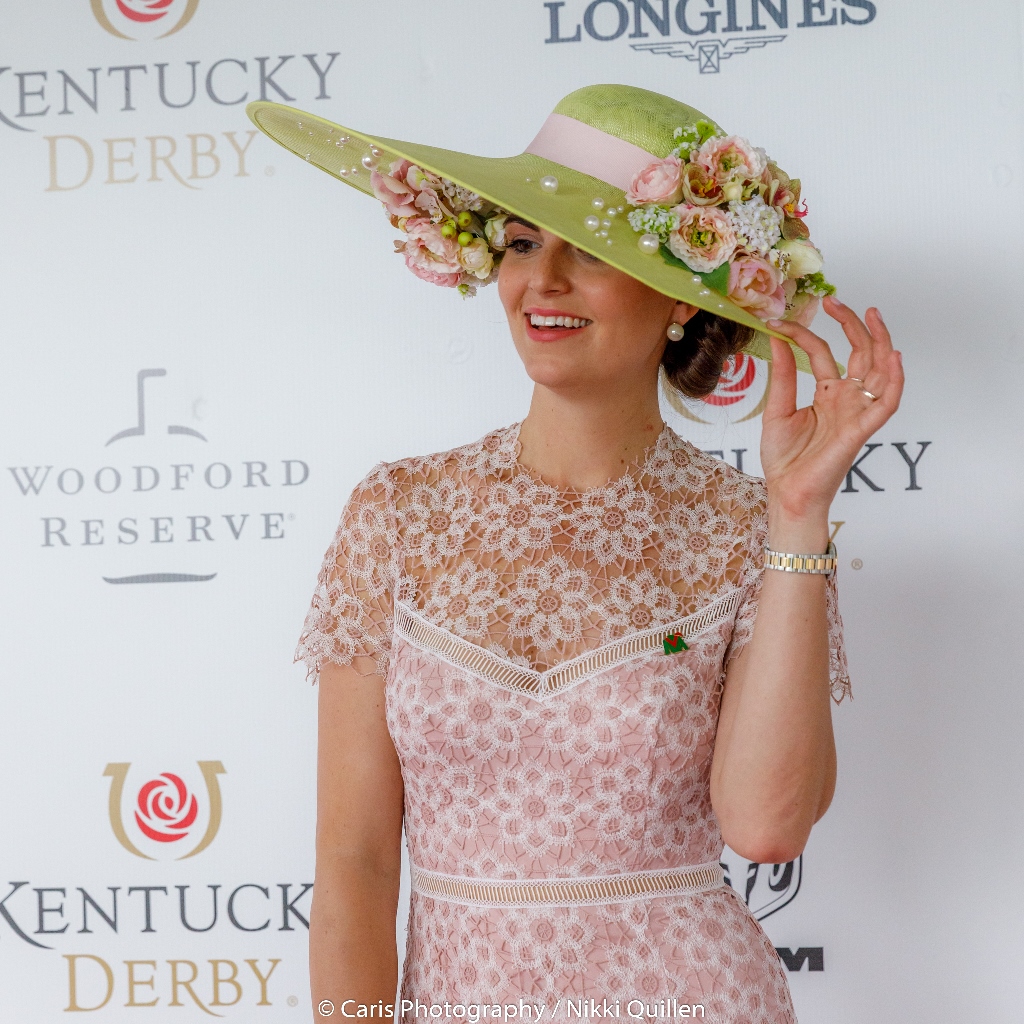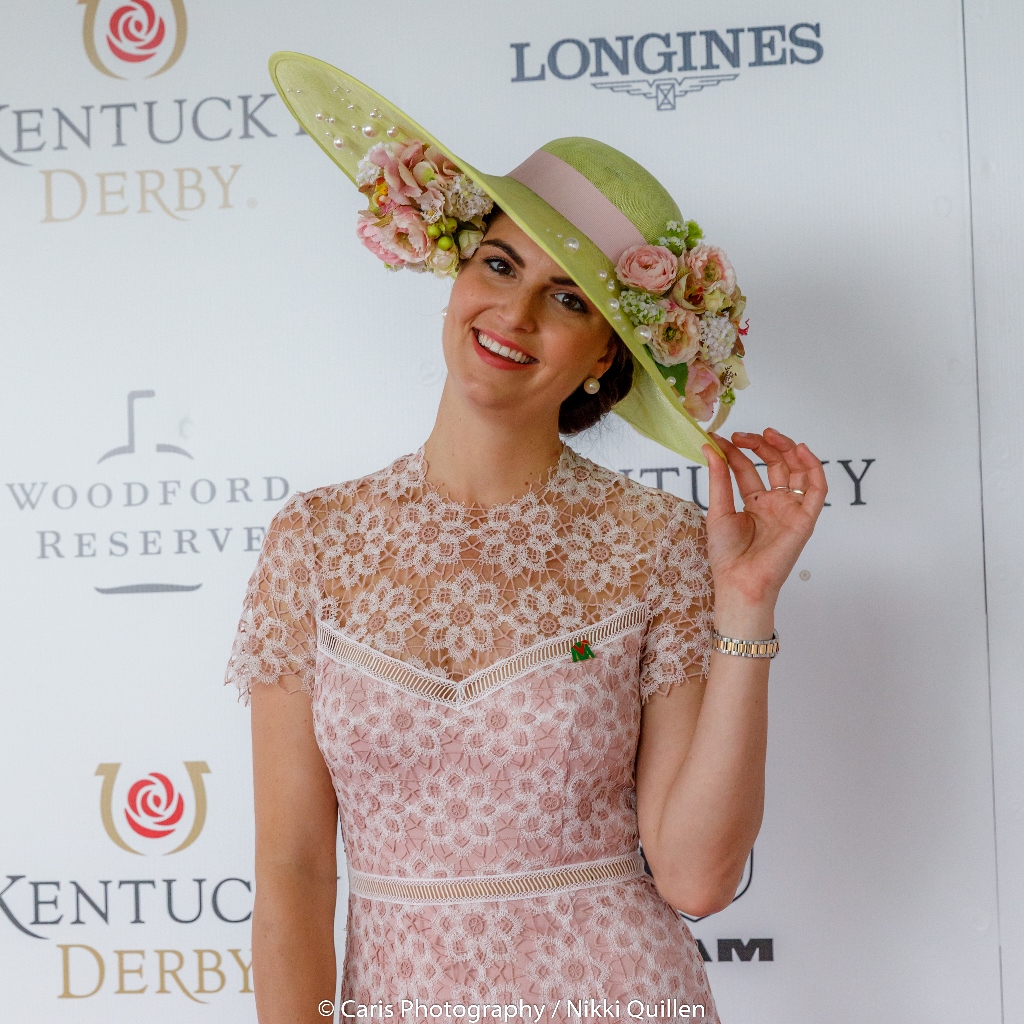 I thought I'd show off my bestie Tini's outfit too! She wore bolder colors and paired this Brooks Brothers dress with another gorgeous creation by Carol Kennelly. Like seriously….she totally out shined me! But isn't that what fashionabl <3