One of the best parts of Fashion at the Races is traveling to different places around the world and meeting new wonderful people. Nonso is one of these wonderful people. We met Nonso at the Queen's Plate in Toronto, Canada when he competed in the Fashion at the Races Contest and was a Top 10 Finalist. We caught up with him after the event to learn about his passion of fashion and also what is behind his amazing Instagram profile: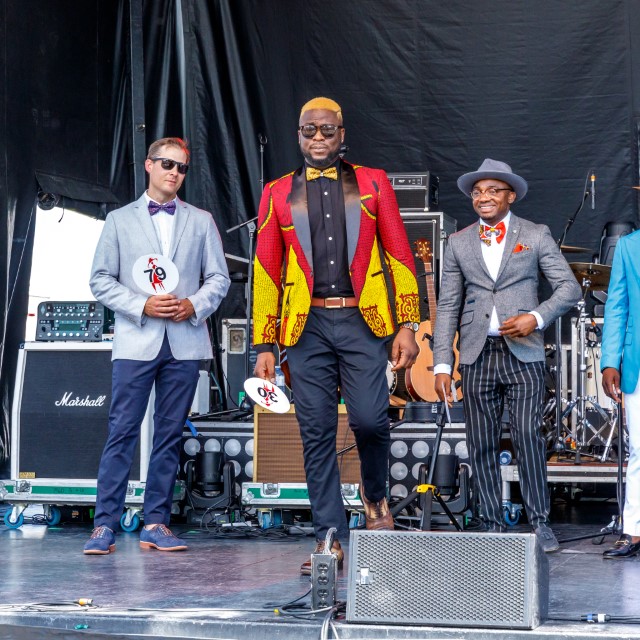 Loved meeting you at the Queen's Plate and of course love following you on Instagram! Tell us about yourself and why you love fashion
The pleasure was all mine Bri. My name is Chukwunonso Ezekwueche (or simply put "Nonso" as my full name is quite a mouthful lol) originally from Nigeria. I have a degree in Pharmacy (PharmD) from the prestigious University of Benin, Edo state, Nigeria. I immigrated to Canada a few years ago in search of greener pastures. You may be wondering the relationship between pharmacy and fashion but fashion is something that has always been a part of me. Currently, I am a men's fashion and lifestyle influencer/content creator. I have worked with several brands both locally and internationally to increase their brand awareness, brand recognition, and brand loyalty. This I do by helping them create visually appealing and highly resonating contents in the form of pictures and videos for my audience. I am also in pursuit of my license to practice as a pharmacist in Canada.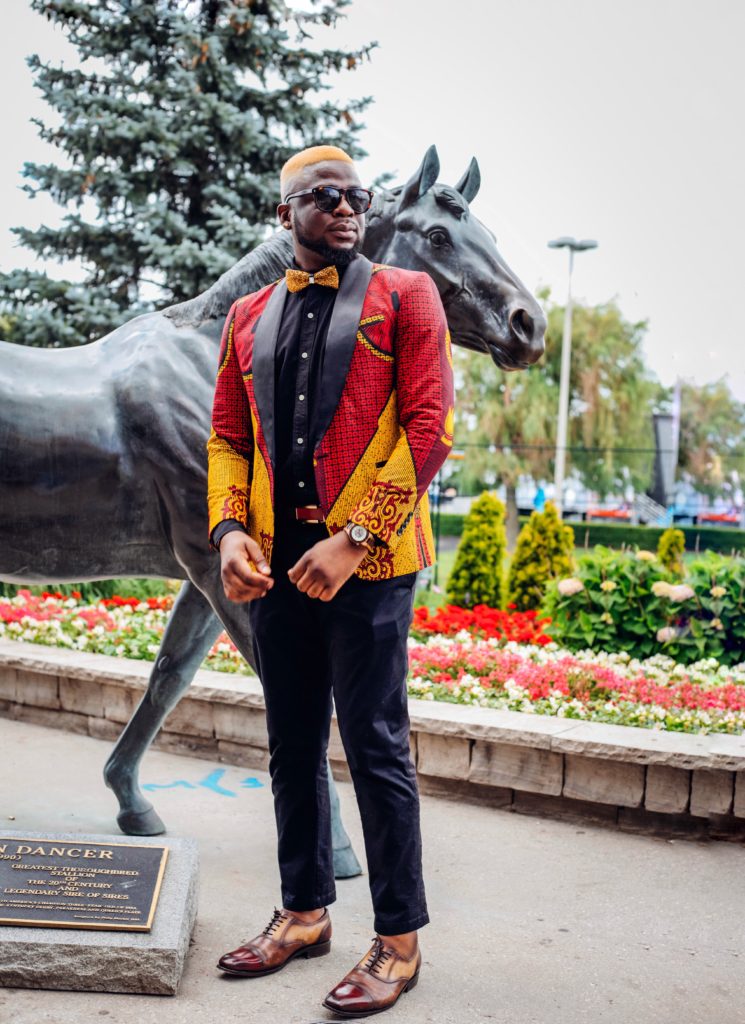 Your Queen's Plate outfit was on point! How did you put that ensemble together?
Haha! Thank you so much for your kind words Bri. You looked stunning as well. As soon i learned about the dress code for the Queen's plate event, I quickly rummaged through my closet to find the most colourful jacket perfect for the occasion. The jacket was an african inspired piece from a brand called "Diyanu" that I work with as their influencer. The matching bow tie was from a friend's brand called Elnukstyles that matched almost perfectly with my blonde hair. The shoes were beautifully hand painted patina by Peter Hunts of Spain.
Your IG profile says "I show men how to dress w/o breaking the bank"- what is your tricks to do that?
First, I let them know the importance of cutting their coat according to their cloth. You don't need to go broke trying to look boujee or make a fashion statement. You most certainly can slay even while wearing less expensive outfits. It's more about your style and how you carry yourself than your outfit. The trick to dressing nice is knowing what suits you, knowing how to combine colors and mix and match what you already have in your closet. For example, I would never wear skinny jeans no matter how appealing or expensive they are because I don't have the best legs in the world and there's nothing i can do about it or wear a lemon green shirt over orange pants. That's simply ludicrous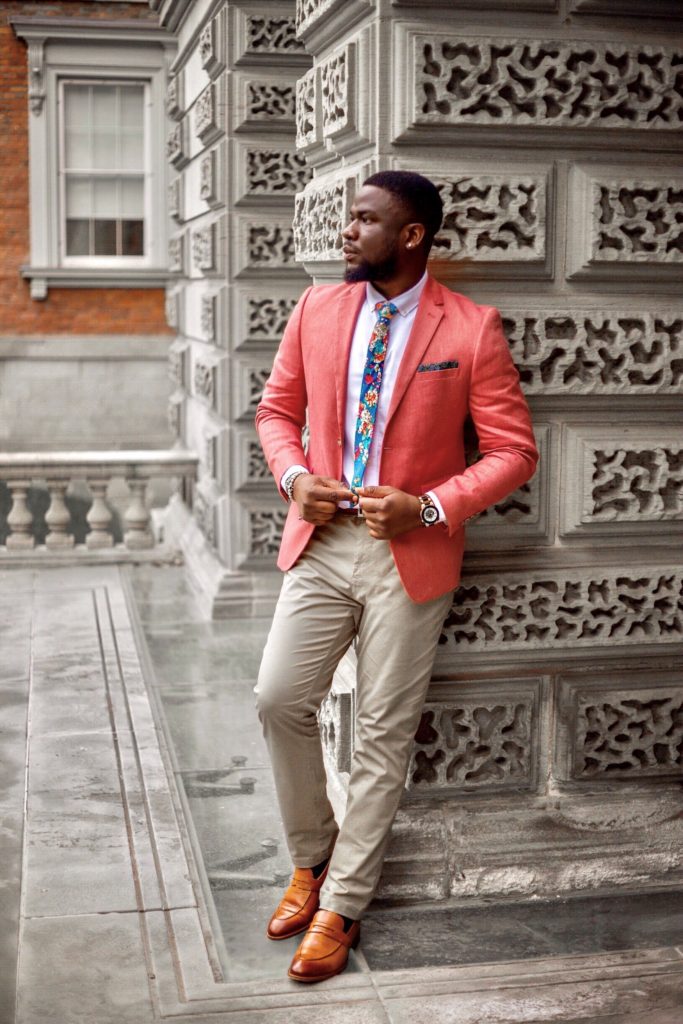 How is dressing for the races different than everyday wear?
Dressing to the races is unique because there is a certain dress code which you must stick to different from what you wear everyday. Everyone dresses to impress in their Derby attire. A typical Derby attire would consist of a nice jacket, a button down shirt and a bow tie which is always a great option. Most men also tend to wear a fedora or bowler hat. The most important thing about the Derby outfit for men is to be confident. No matter what you wear, it's how you wear it gentlemen.
What is your advice to put a fab race day outfit together with pieces already in your closet?
It can be a little tricky putting together a fabulous race day outfit without trading in an arm or a leg. Although thousand plus-dollar designer outfits may look great but that doesn't mean you would win best dressed. Chances are you already have a suit (grey or coloured) and a matching shirt, I would advise you get them dry cleaned and ready to wear. Then pick a matching tie and good shoes (I would wear brogues, double monks or loafers). On the flip side where you have no suit, there are a couple of places to pick them up for cheap such as Thrift shops, eBay or sales at the shops making sure they are the perfect size, nothing too big or small. Don't hesitate to take them to tailor to make the necessary adjustments to achieve a perfect fit. Feel free to experiment with some accessories like pocket squares, colorful socks, lapel flowers and a good wrist watch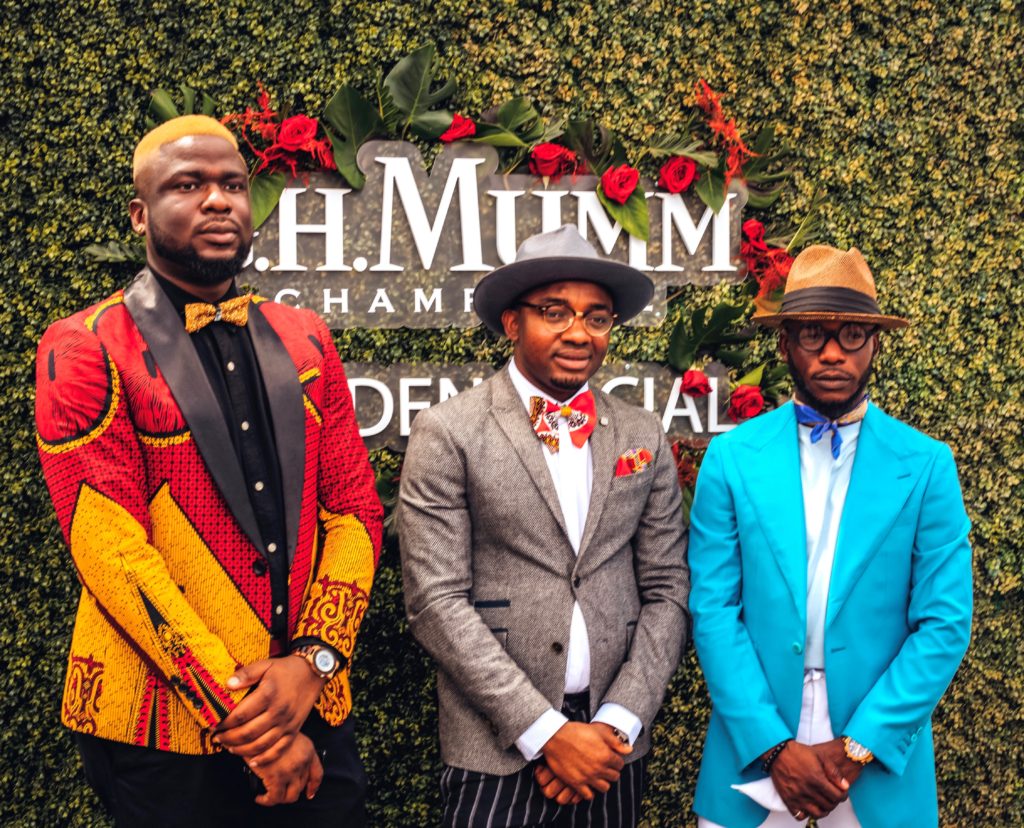 If you could splurge on one thing for the races- what would it be?
It would definitely be my suit, I could probably splurge on a Stuart Hughes Diamond Edition suit that cost $892,500 but who am I trying to impress really? lol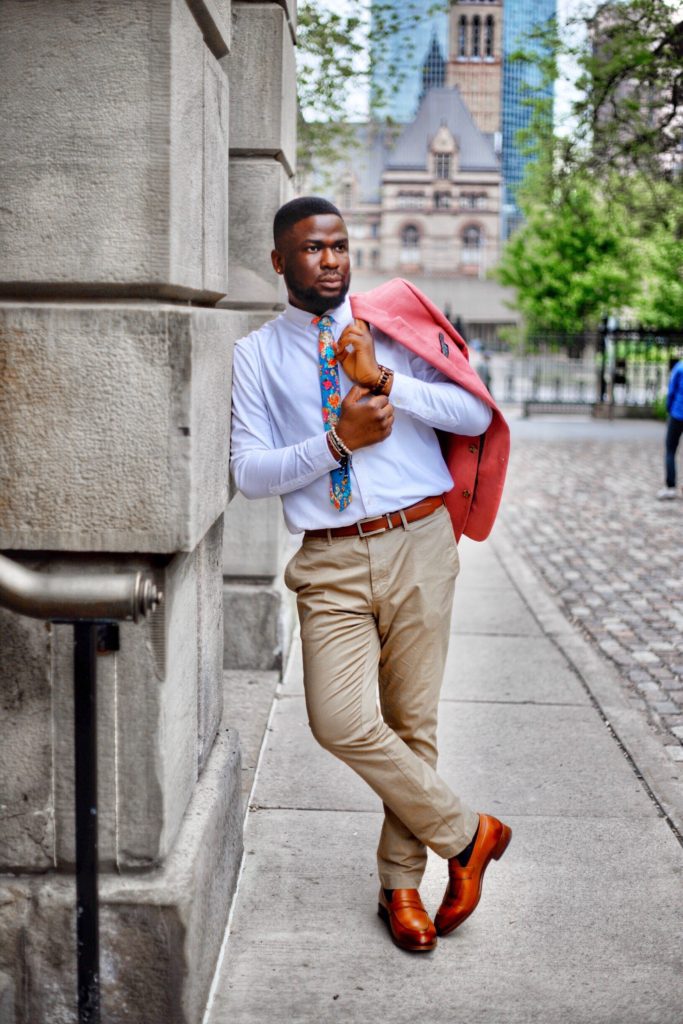 Where are some of your favorite places to shop in Canada? What about online?
There's Zara, Frank and Oak, Gerhard Supply, Uncle Otis and some Thrift shops at in the city. My go to online sores include Asos, Fashionnova, and Bohooman.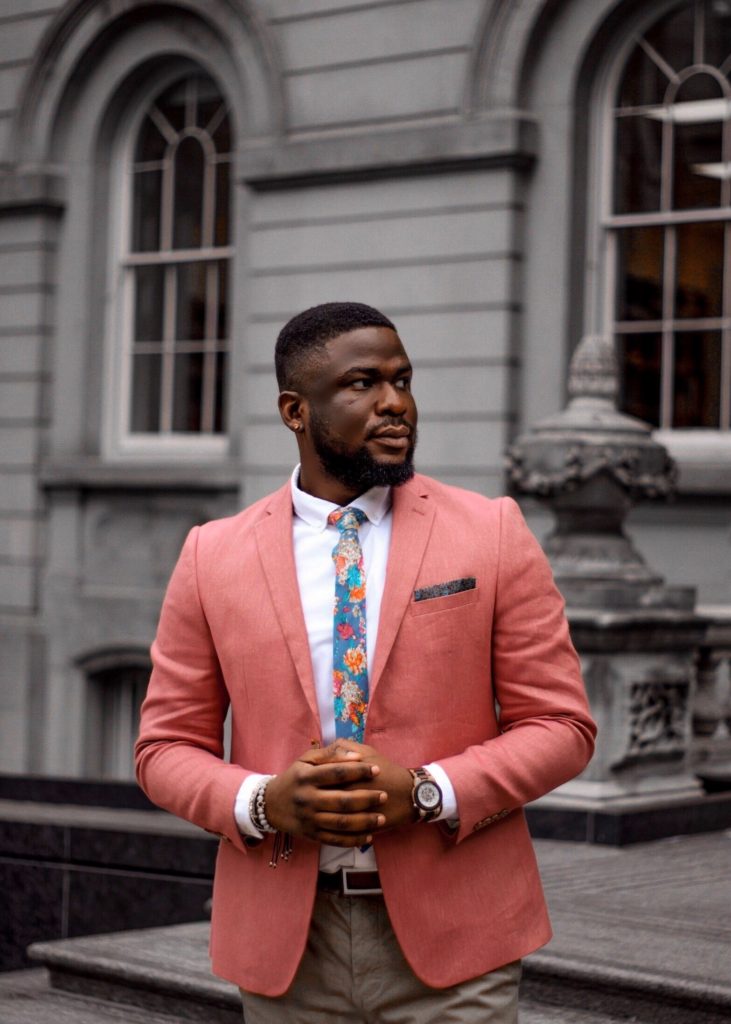 What did you enjoy most about the Queen's Plate?
The endless heart warming compliments about my outfit that made me feel like a celebrity and also networking with and meeting new people.