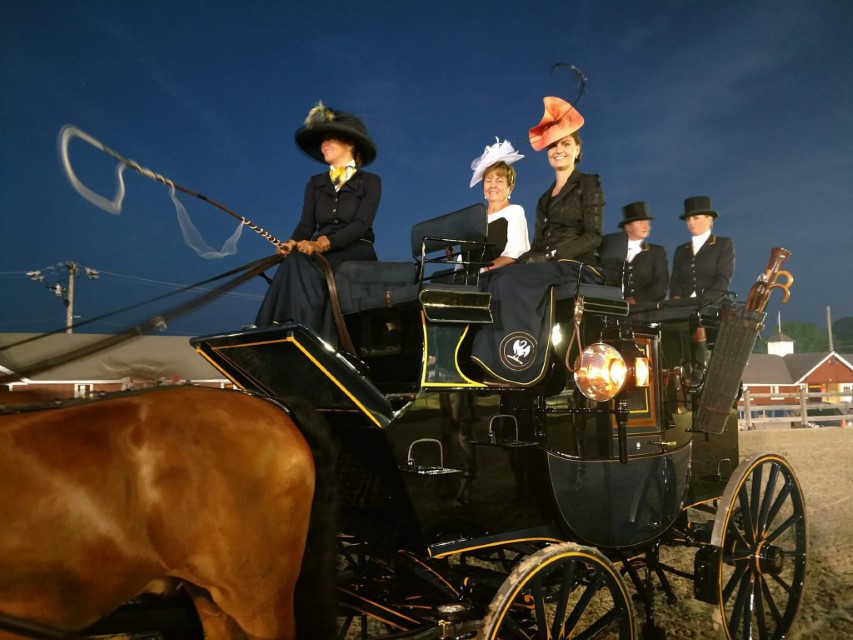 The best kept secret in Pennsylvania
Last year I had a the absolute honor being and invited guest to one of the oldest horse shows in North America. The Devon Horse Show has been around since the 1890's when there "was a new migration into the rolling rich farmlands and small towns of the Philadelphia western suburbs. The railroad lines attracted development to the newly christened "Main Line" area. Although families arrived to the Main Line by train, once settled they used horses as their primary form of transportation. Horse-drawn vehicles were used to go to church, to town, and to the market. On May 22, 1896 a meeting was called by the gentlemen of the Main Line area inviting their friends and neighbors to "effect an organization for the purpose of holding a Horse Show at Devon." Less than two months later the first Devon Horse Show was held!" …from the Devon Horse Show Website.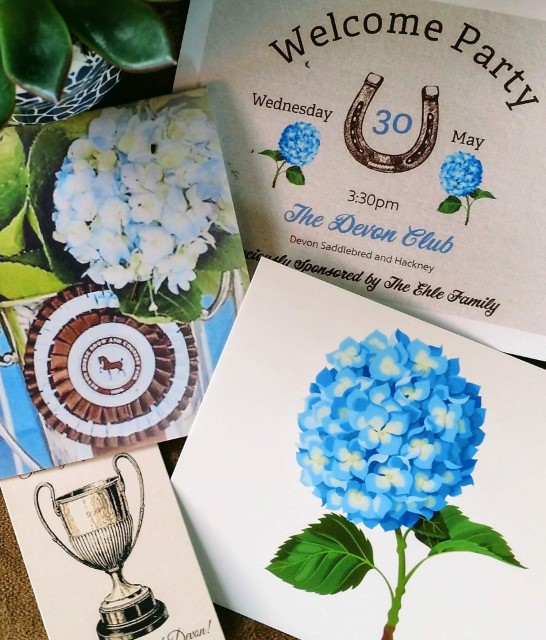 "The first show was a one-day event that consisted of approximately thirty classes. At most, each class had ten entries. The fenced-in show ring was constructed on grass and the judges and officials sat in a gazebo in the center of the ring.
Before long, the show was expanding in response to overwhelming demand. By 1914 show had become the largest outdoor horse show in the entire country. A grandstand was erected for the comfort of the spectators. Even more luxurious were the famed box seats covered by a canvas awning. The elite could now watch the show in complete comfort."
If you visit Devon today you can still see that old-world design that started with the show back in the 1900's. The old wood painted in white with light blue colors surrounding the fairgrounds you feel like you've stepped back 100 years.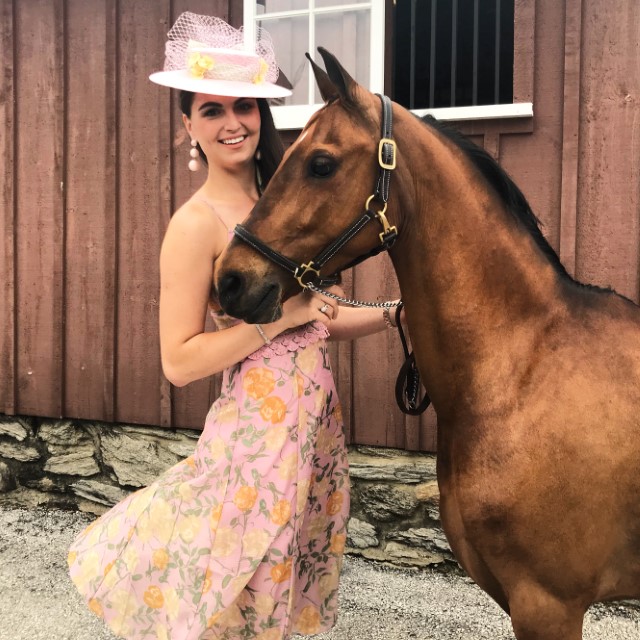 Listen, if you love horses you must visit this event. A ton of different breeds, absolutely beautiful horses practicing all different disciplines. Even if you aren't obsessed with horses, this is an amazing event to visit at least once or every year. There is a Devon Shopping Village with little shops filled with gorgeous jewelry, clothing, leather goods, home decorations- whatever extra money you have to spend, you'll be spending it here.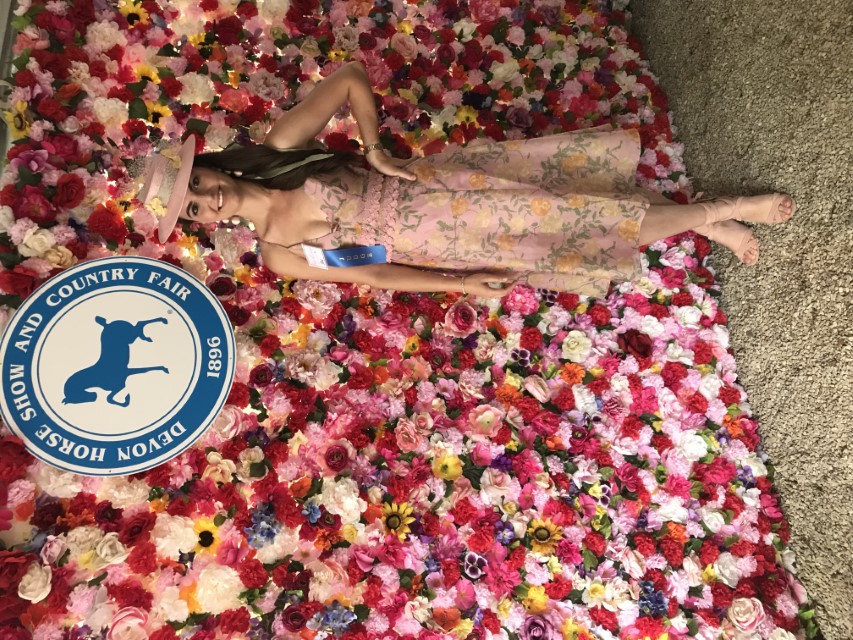 Oh, and of course the fashion! Ladies Day, this year head on Wednesday May 29th, brings well dressed ladies to the show grounds in beautiful millinery, and themed outfits enjoy the atmosphere, cocktails, and of course eachothers company! The judges pick winners for a few different categories including best hat, best group, and overall best dressed!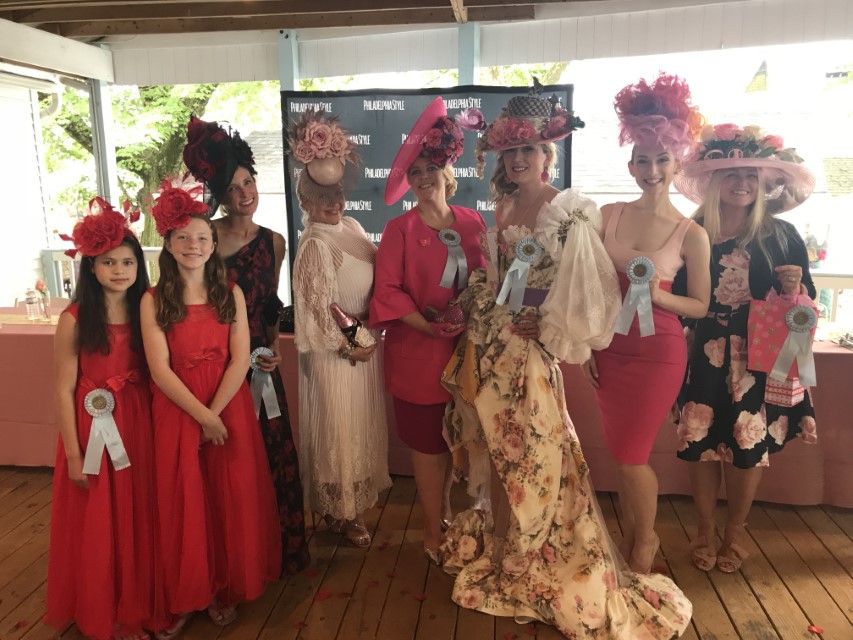 This year there is two ways to enjoy Ladies' Day! See below from the Devon Website:
Our fabulous Hat Contest will include a panel of esteemed judges, exciting prizes, gift bag and an elegant reception with confections and live music at the Pavilion.
Advance ticket purchase is $50 or day of event purchase is $60. Advanced ticket sales will end at 8:00 p.m. on Tuesday, May 28th.
After competing in the hat contest and celebrating in the Pavilion you have the option to continue with a very special luncheon at Terrain Gardens at Devon Yard. Seating is limited and advance purchase is required. Shuttle service to Terrain Gardens will be provided courtesy of Patriot Dealerships.
Advance ticket purchase required, $125, this ticket includes hat contest, reception and luncheon. Each participant will receive a special Ladies Day "swag bag" valued at over $75 including a full sized Kindred Skincare sample, a Vineyard Vines hat, a $25 gift card to Louella and more!
Please note that the hat contest, reception and luncheon are 21 and over events as alcoholic beverages are included in your ticket purchase. If you have any questions, please contact Kathy Moore via e-mail or phone (610) 306-1413.
Last year I was a judge of the Fashion Contest and it was indeed a hard job to do. See the gallery of contestants below:
In addition to the fashion component, I was a guest of a Hackney Exhibitor. Hackney's are the ADORABLE ponies that have an eccentric movement with their high-knee's at the trot. They pull small carriages and are judged on their energy and movements! I had the pleasure of driving a couple and seriously was like a kid in a candy store!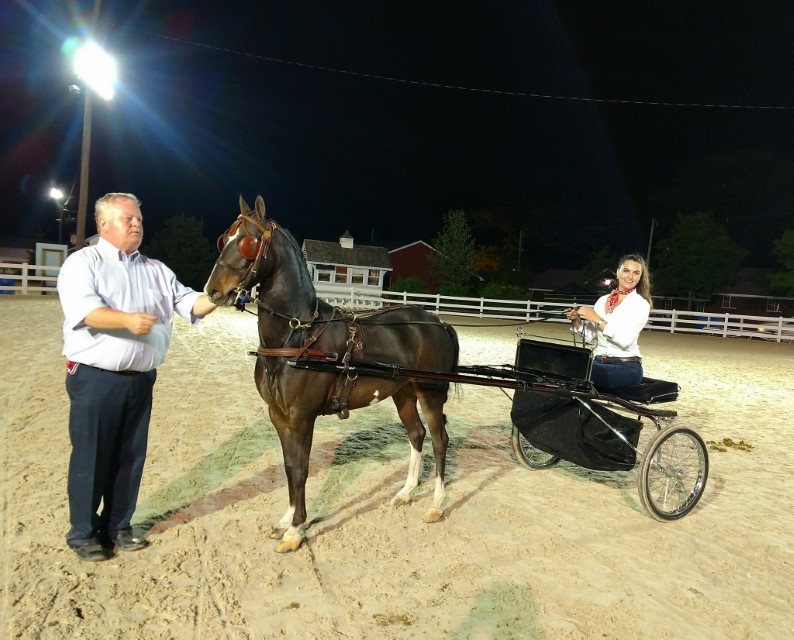 I was also seriously blessed to be riding on the carriage with the amazing Misdee Wrigley- Miller who is the BEST FEMALE DRIVER in the WORLD – no seriously! She is an absolute beast behind the reigns controlling 2, 3, and 4 gorgeous horses through obstacles and/or showing them off in front of a crowd of thousands. Keeping with tradition, ladies and gents dress up to ride on top of the carriage (top hats and all!).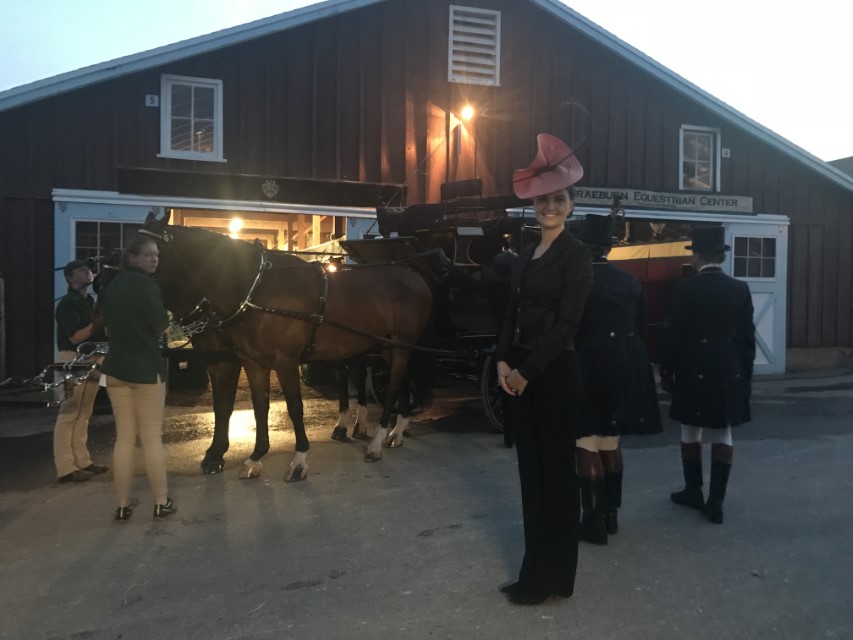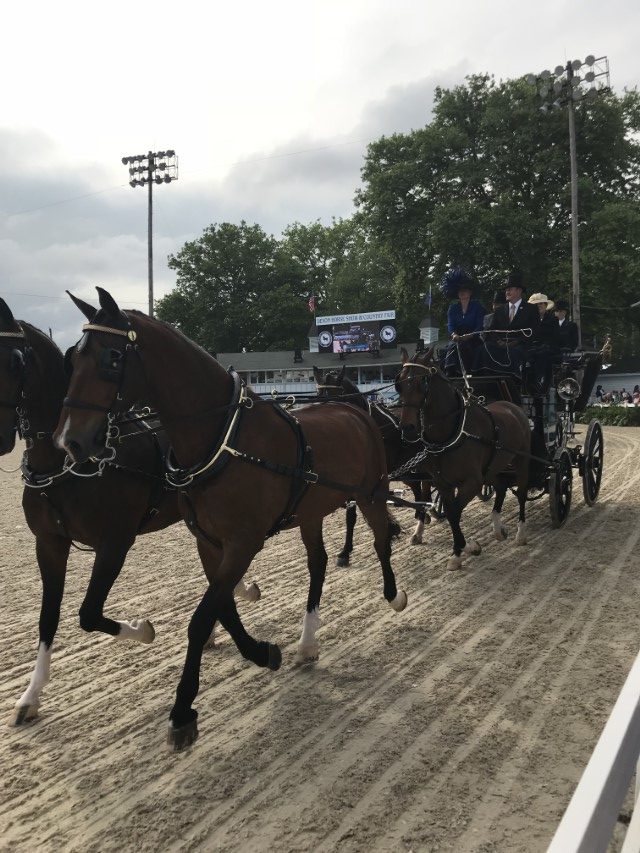 So many fun experiences at this show but I'll only share one more- ya'll know Carson Kressley? Well this is one of the shows he brings his beautiful Saddlebred's to! This discipline also has its pageantry with each rider having their own styled outfit (jackets can run $1500 and up!). The horses are judged on their movement, responses to the rider, and of course energy! You'll hear the crowd hooping and hollering as the horses go by to get their ears up and keep them excited. PS- the horses tails are more flowing than your hair on your best day. Be jealous- I was.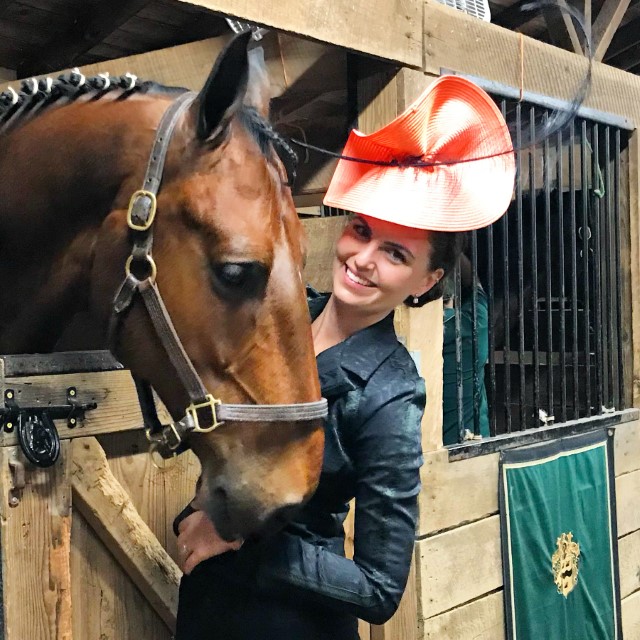 If you are ever in the area in May or want to plan a fun trip for the family, be sure to add the Devon Horse Show to your list. You will not be disappointed.