Triple Crown Trends
Its already that time of year again! The three-year-old colts are busy in the mornings fine tuning their athleticism in preparation for their next race. Each race from here on out will be crucial in determining if they will make it in the Kentucky Derby starting gates.
What does that mean for us gals? Well- we better start planning our outfits! I'll keep an eye on the horses for you and tell you which ones to watch so you have on to cheer for on the big day…you focus on your fashion.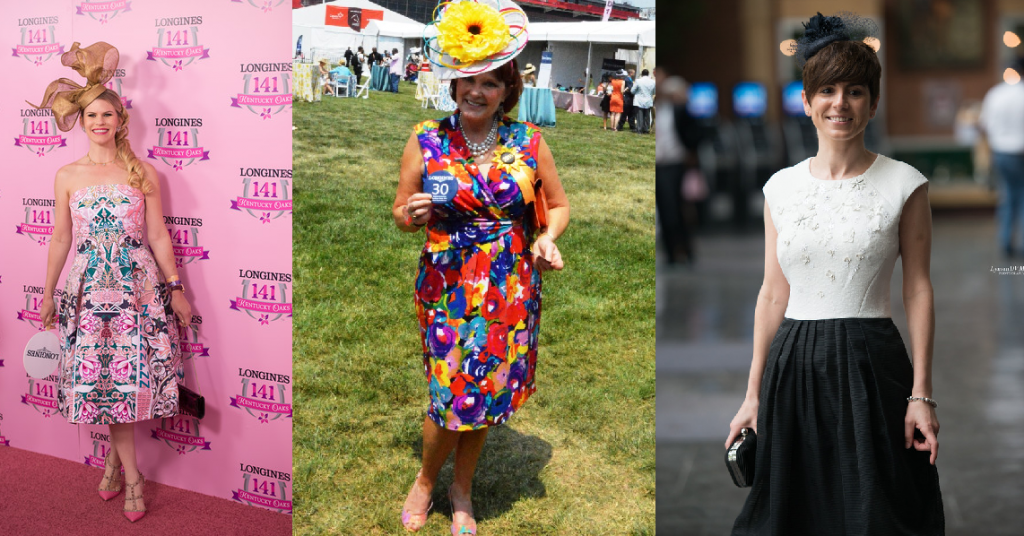 A few years ago, we started the Triple Crown Trends to give each raceday it's own fashion vibe. Kentucky Derby has so much tradition and of course is known for its 'big hat' staple and its Southern Hospitality. Prior to the Run for the Roses, is a day dedicated to the fillies. Oaks is all about the Pink – promoting support for the survivors and ones currently experiencing the awful disease that cancer is.
A few weeks later, all eyes turn to Pimlico racecourse where the Preakness Stakes takes place. #GetYourPreakOn is the hashtag of the hour- and it truly is all about the party at this racecourse. We want to see that party style in your outfit. Grab bright colors, mix and match prints, and add some crazy fun accessories! This is definitely the raceday to push the envelope and have fun with your fashion.
Last but certainly not least, we go monochrome for the Belmont Stakes. Black and White classic style can be worn in whichever way you choose. You like a vintage vibe? Go for it! Is Vogue inspiring you? Strut your stuff! Just because you have two colors (or non-colors?) to work with doesn't mean your outfit needs to be boring. I've worn some of my best stuff at this raceday.
Build your outfit around your hat. Or grab a stand out dress a find a hat to match! Don't forget- we are happy to help with a custom piece.
To Recap:
Kentucky Oaks: Pink, Pink, and more Pink!
Kentucky Derby: Channel your inner Southern Gal! Think florals and light feminine colors.
Preakness: Time to Party! Have fun with bright colors and LOUD patterns!
Belmont: All about the Black and White.

Fashion at the Races has been attending each of the three Triple Crown races for 4 years now. In that short amount of time, there has already been a drastic difference in the level of fashion worn on track. More ladies are adorning themselves in fabulous millinery, more women are attending the races in classic silhouettes, and more girls are choosing an elegant approach over the night-club look.
We are very excited to see each and everyone of you put so much effort into each of your racing outfits and show it off at the Longines Most Elegant Woman contests. It is getting so much harder to pick only one winner of their gorgeous Conquest Classic Timepiece- but that is a great thing.
Need some inspiration? Check out What Bri Mott Wore at the races last year.
Need some shopping help?? Here's some of Bri's Top Dress Picks available to purchase now:
Kentucky Derby / Oaks:

Preakness:
Belmont Stakes:
If you haven't already, check out our full galleries of all the fashion and horse racing fun.