FATR's Tips for wearing heels to the Races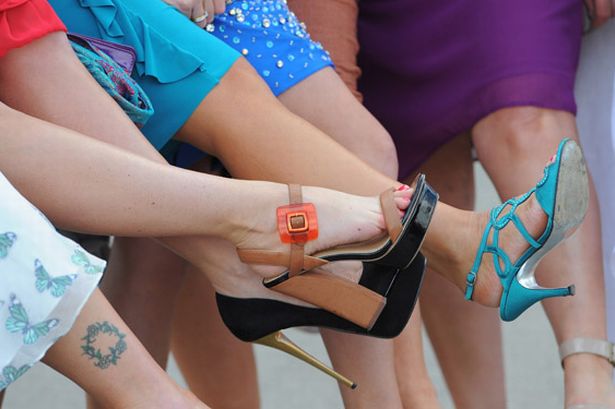 A day at the races is no picnic (no pun intended Saratoga)- it is a full day with your feet beating on concrete, then grass, then more concrete surfaces. If you are lucky, you have arranged seating in an area with soft carpet to give your feet a break. But it not- don't worry! A day at the races in your favorite heels is still absolutely doable!
Let's start with the shoe. It is important to wear the right size shoe. We have all been guilty to finding that perfect shoe but they didn't have our size- so we bought the one size down and crammed our pedicured feet in that amazing heel. This might be the worst thing you can do for a full day at the races. Make sure you wear a shoe that not only is the right size but you have had adequate time to break in. Even if it just means wearing your heels out to dinner or around the house a few times, before wearing them for an entire day at the races – you'll want to take them for a test drive. Regardless there is always the risk of  blisters.  Be ready with your EFK (Emergency Fashion Kit) that will have you armed and ready with Band-Aids and everything else to help the terrifying wardrobe malfunctions. This is something you will definitely thank yourself (and us!) for later.
Heels with a thicker sole or platform are usually less painful providing more space and cushion between your foot and the hard ground . Thicker heels will help you guide your feet over any uneven ground or cracks a bit easier than a stiletto type. .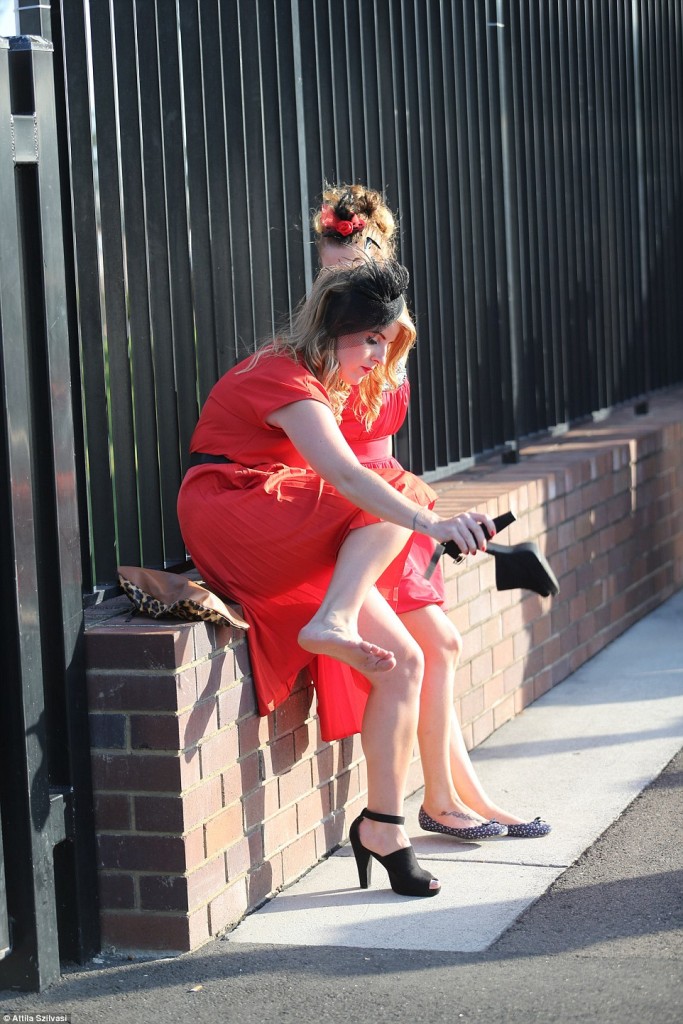 Don't be afraid to buy over-the-counter insoles- our favorites are the Dr.Scholl's DreamWalk Insoles (get a $2 coupon here!) which give you all kinds of options to fit your shoe.  These can be picked up at most convenient stores or pharmacies. There is also a topical foot spray that contains lidocaine, you know that thing that makes your mouth numb at the dentist? It's called "Heel no Pain" and will help maximize pain relief during the long day. It comes in a small spray bottle that conveniently fits in your purse or raceday clutch. It is always a good idea to keep some sort of an aspirin or pain reliever such as Advil, Aleve, or Tylenol to help or prevent any swelling.   Lastly, if you have the room, include a pair of roll up ballet flats, or even flip flops, for the walk home. Most race days you won't need this but for a day like the Kentucky Derby- it is almost necessary. Luckily, you will find vendors on the way home to purchase a pair! No bare feet ladies… please, no bare feet.
We realize that this article makes it sound so grim to wear heels to the races but it is really not that bad!
While you are at the races just remember to take a break! If you have a chance to sit, use the opportunity for your feet to rest. At the end of the day sit back, relax, stretch your feet, and count your winnings!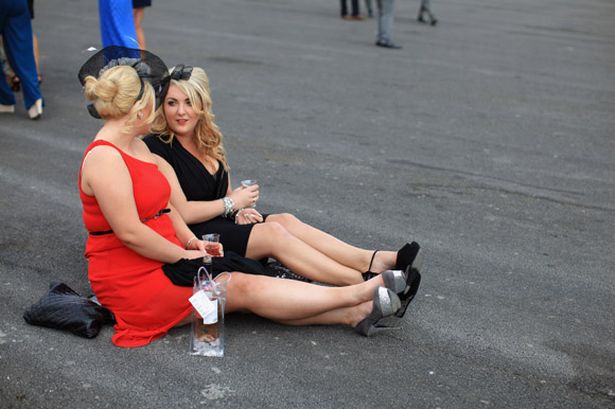 Take it to the next level with HEEL PROTECTORS: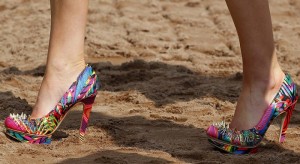 If you will be finding yourself in the paddock or on the track (maybe you had the winning horse!) this product is GREAT to have to not only protect your shoes but also your dignity!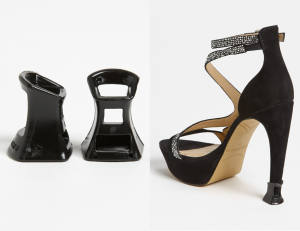 If you are in the Corporate Village at the Preakness Stakes- these are necessity! Plus- you will make all the other gals jealous when you stand pretty and they sink like quicksand…