Magic Millions Fashions on the Field
Saturday January 10th, 2015

From the Magic Millions Website:
Myer Fashions on the Field will once again give trackside fashionista's the chance to showcase their unique summer racing style at the 2015 Jeep Magic Millions Raceday.
The 2015 event will again double as the Queensland State Final with the winner earning a 10 day trip of a lifetime to the 2015 Melbourne Cup Carnival to compete in the National Final on Crown Oaks Day – A Day of Indulgence.
The amazing prize pool doesn't stop there, with more than $50,000 worth of prizes on offer for the 2015 Myer Fashions on the Field event, including Myer Gift Cards, Calleija Jewellery to the value of $20,000, first class weekend stays at The Surfers Paradise Marriott Resort & Spa, R.M.Williams Gift Cards and much more.
With the lure of these significant prizes and the chance to feature on the Seven Network's national broadcast of the 2015 Jeep Magic Millions Raceday, entry quotas are expected to fill quickly.
So don your most fabulous outfit and come along to the JEEP Magic Millions Raceday for your chance to win the title of 'Best Dressed' in Myer Fashions on the Field.


Here is just the First Place Ladies Prize:
| Supplier | Details | Value |
| --- | --- | --- |
| QLD State Final | Return flights from your nearest capital city, 10 nights accommodation staying at Sofitel Melbourne On Collins during MCC, VIP ticketing including hospitality into Myer Fashions on the Field enclosure for AAMI Victoria Derby Day, Emirates Melbourne Cup Day and Crown Oaks Day, Tickets to VRC Oaks Club Luncheon, All transfers to and from any VRC events, The chance to be a part of the Emirates Melbourne Cup Parade Value | $10,000 |
| Myer | Gift card | $2,500 |
| R.M.Williams | Gift Voucher (pair of R.M.Williams boots) | $440 |
| Marriott | Accommodation prize offering 2 nights' accommodation in our Elandra Retreat Junior Suite and breakfast per day for 2 at Citrique Restaurant. The Junior Suite offers stunning views of the Pacific Ocean which you can enjoy from your own private balcony in addition to having access to the Elandra Retreat Club situated on the 27th level of the Resort | $2,928 |
| Moët | Moët & Chandon Imperial Jero (3Litre) | $400 |
| Calleija | White Diamond "Day and Night" Pendant. One side is all White Diamonds, the other side is all Black Diamonds, it's beautiful! White Diamond Pave Set Huggie Earrings | $17,800 |
| Review | Gift Card | $1,000 |
| Antler | Antler Luggage Pack | $700 |
| Casio | Baby G Ladies Watch | $249 |
| All | Total Women's First Place Prize Value | $36,017 |
Spring Racing Carnival
Australia's Most Fashionable Event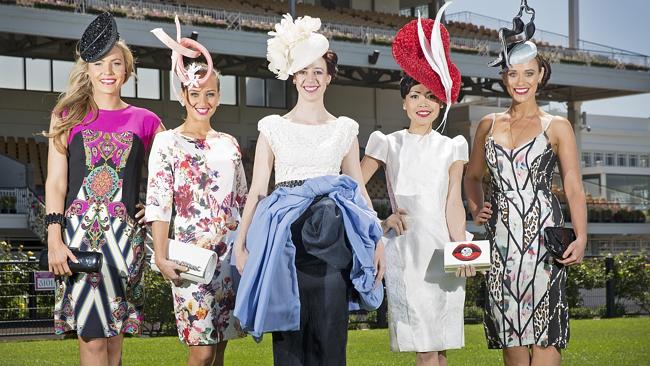 Spring Carnival brings celebs and racing fans from all over the world to Melbourne Australia for the "Race that stops the Nation."
Yes- the news outlets cover which celebs attend…but majority of the time, their fashion doesn't touch the level of style brought by the everyday gals like you to the track. These nurses, insurance agents, or students have all taken up quite a passion in the world of racing fashion. They spend months picking out their outfits for the race weekend…and sometime's it really pays off!
Thank you to Anna Byrne at the Herald Sun for interviewing five fashionable ladies and giving us an idea of what the Fashions on the Field Competitions are really all about. Here is one fashionista's testimony but check out Anna's FULL ARTICLE to see 4 more that really put racing fashion on the map.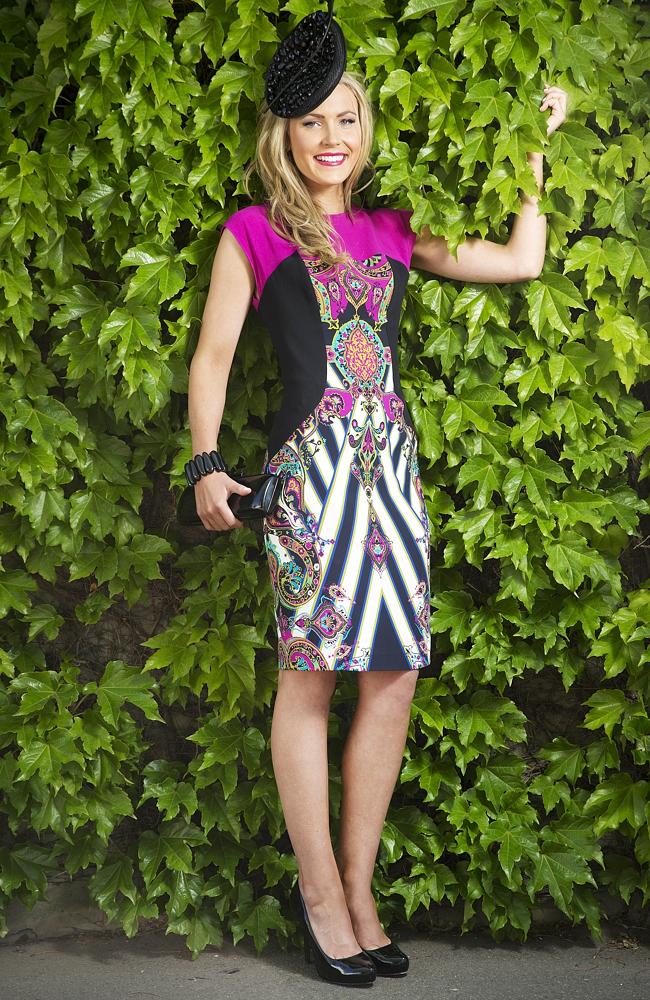 BROOKE WALTER, 20
FOTF events entered: More than 50 over five years
Average amount spent on each outfit: $1500
Most ever spent on an outfit: $4000
Furthest distance travelled to compete: Dubai
Biggest prize: Two business class flights to Dubai Cup (won twice, in both 2008 and 2010)
Day job: Studying biomedical science
A LOT of luck was on Walter's side when she won her first FOTF event at just 15.
"We were stuck in traffic just past the zoo," Walter says. "We knew we would probably be too late to register for the event, so my dad, who is a runner, got out of the car and ran all the way to Flemington to register me in the event. Mum and
I arrived just as the final group was taking to the stage. A security man let me past to jump onto the back of the line and I won."
FOTF continues to be a family affair, with Walter's older sister also competing.
"Our whole family get involved. Mum takes my sister and I shopping and Dad gives us the money — but we don't always tell him how much some things are," she jokes.
For Walter, getting dressed up for the races is a creative outlet.
"My studies are quite intense so it's nice to have this outlet and freedom and get dressed up and forget about reality every now and then."