Royal Ascot Fashion 2019
Whenever the Ascot Racecourse releases their Style Guide for the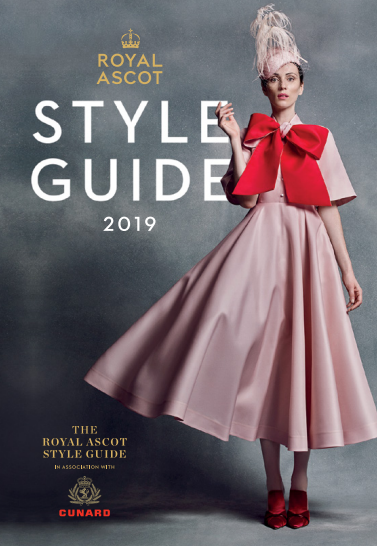 year…everything else MUST stop. Get on your phones or your computers and google until you find their beautiful images. I find it quite a feat to be able to take a style that must remain very elegant and classic and still push the boundaries to move fashion forward. Ascot does this to perfection each and every single year.
With the help of fabulous resident milliners such as Stephen Jones, Philip Treacy, Vivien Sherriff and Lisa Tan- maybe their jobs to put together the perfect ensemble isn't so hard after all….
Regardless- it is always a sight to be seen and strive for when styling your own Royal Ascot ensemble.
Whenever I hear complaints of dress codes around the world and how having a dress code scares away new fans…I snort…sip my tea…eat my crumpets… and then drop the mic with one word: #ASCOT
Recap here is last years: The 2018 Royal Ascot Style Guide in association with Cunard:
Here are some of my "to-die-for" favorite images from the past few years (**these are not my images).  Also, below you can find the infamous dress code (and yes they do enforce these with 'fashion police') and then check out a fun bio on milliner Vivien Sherriff that we put together last year.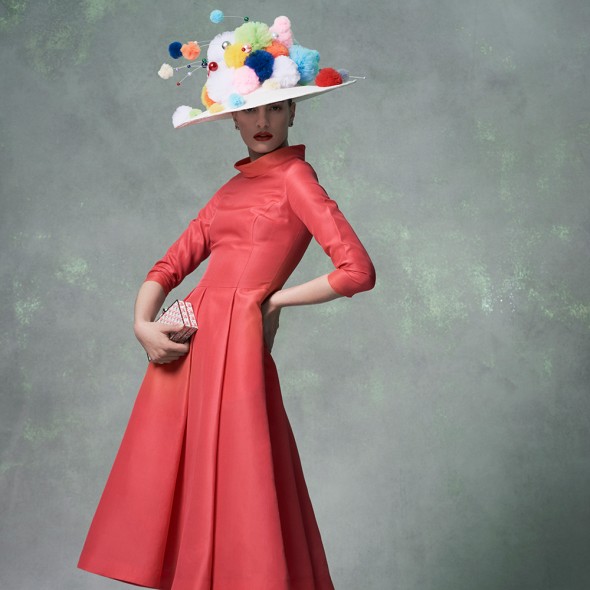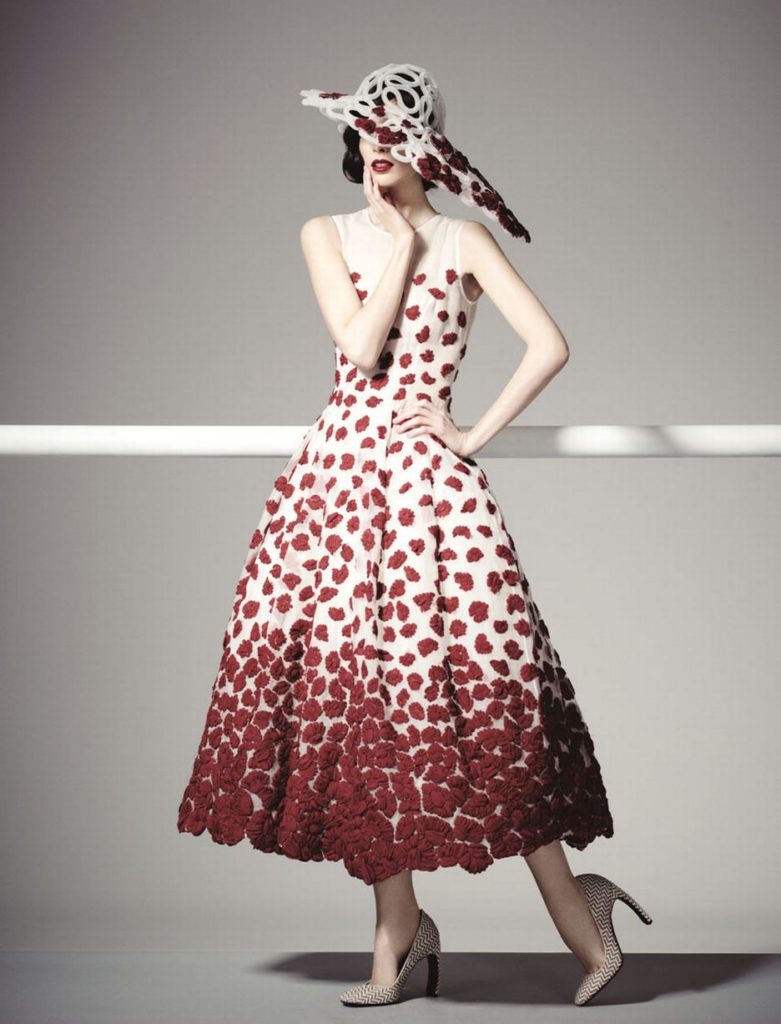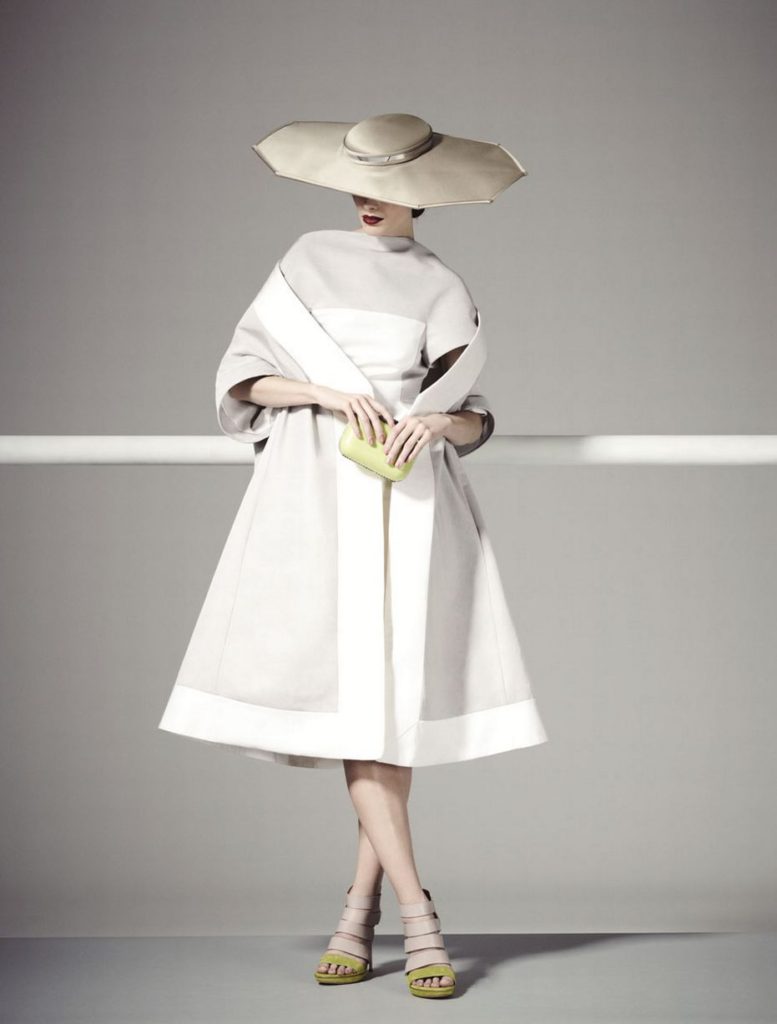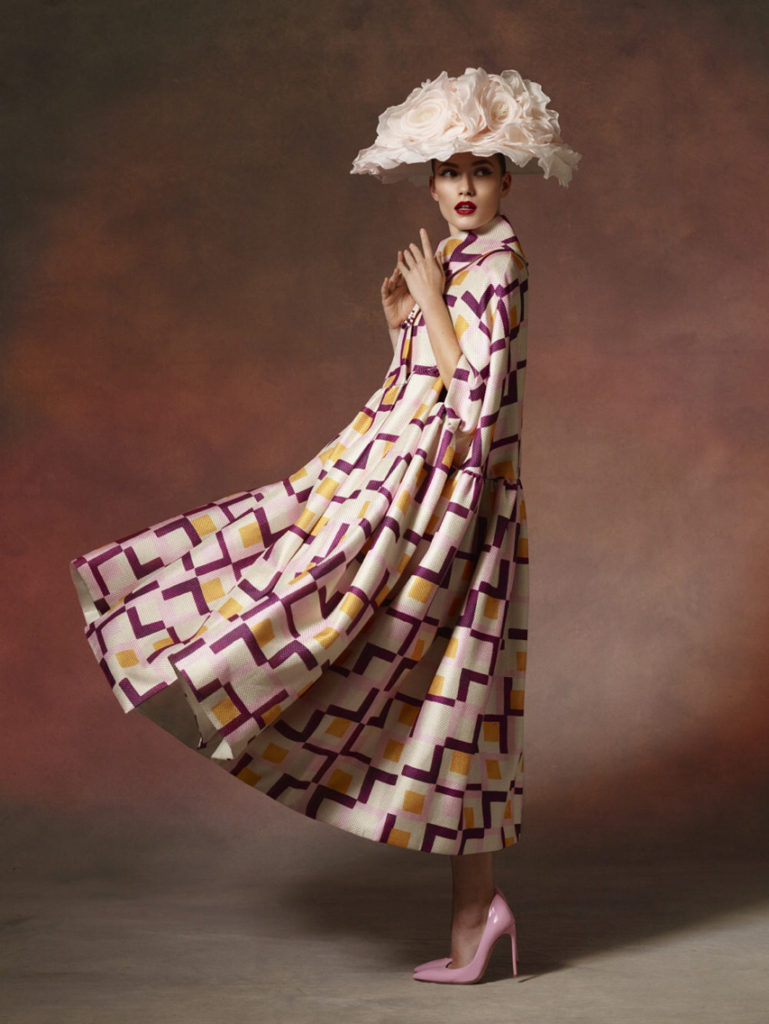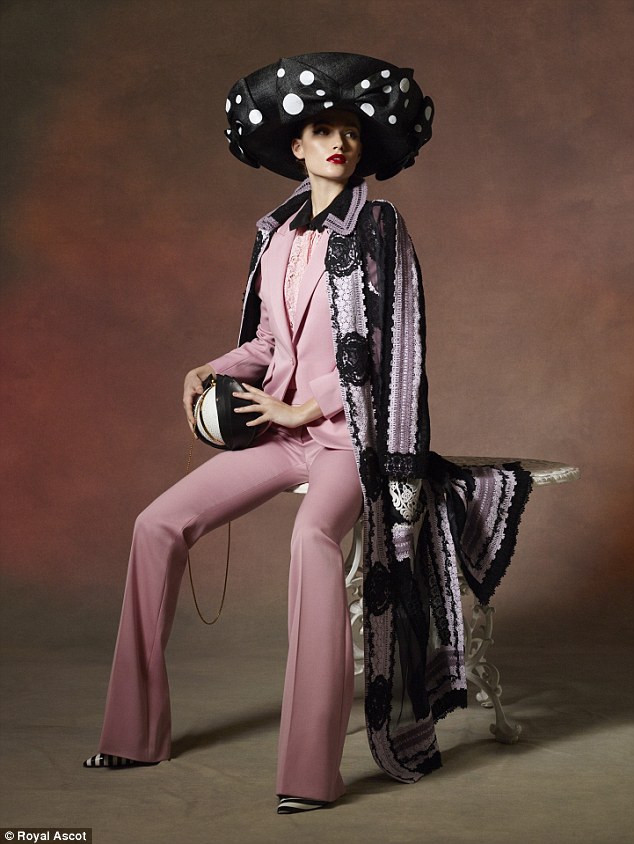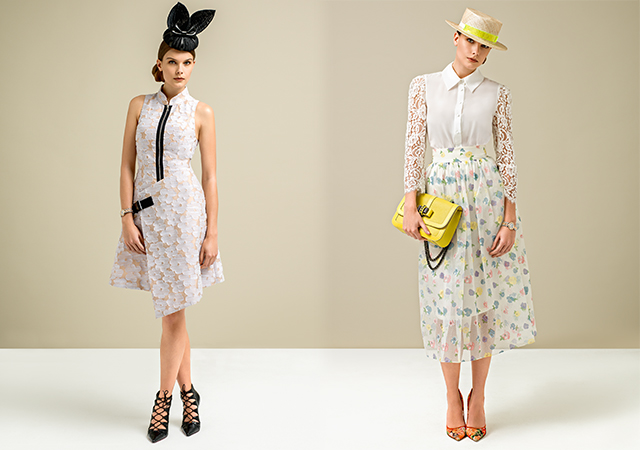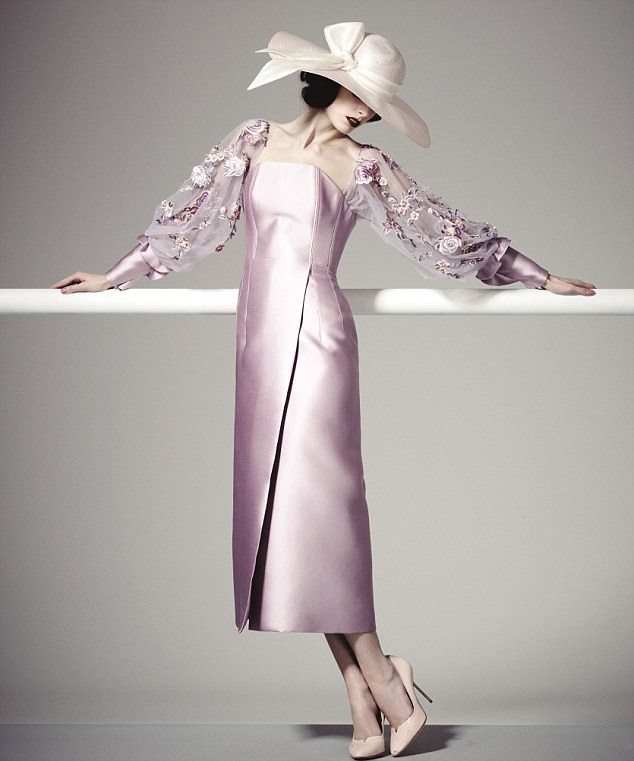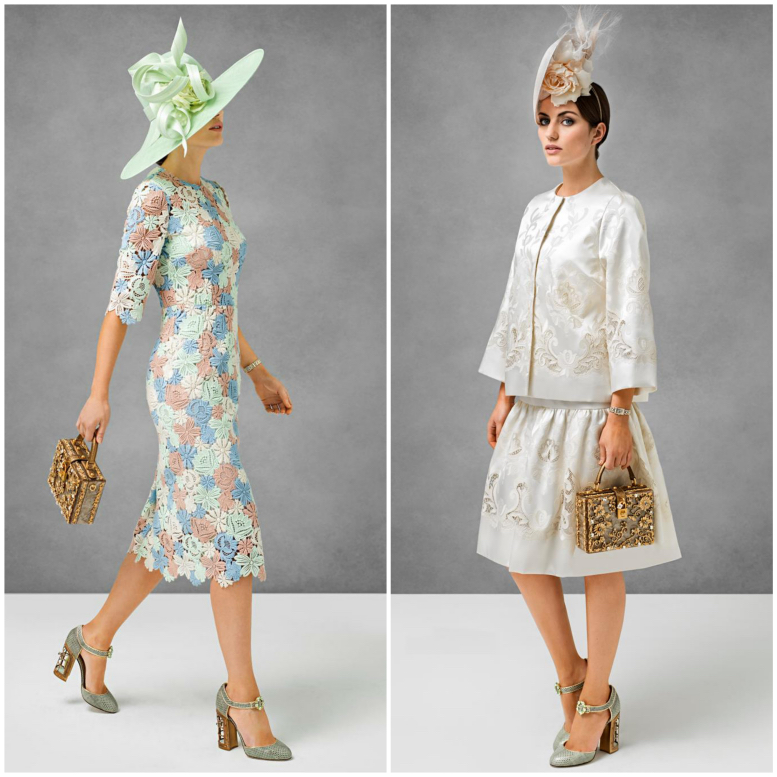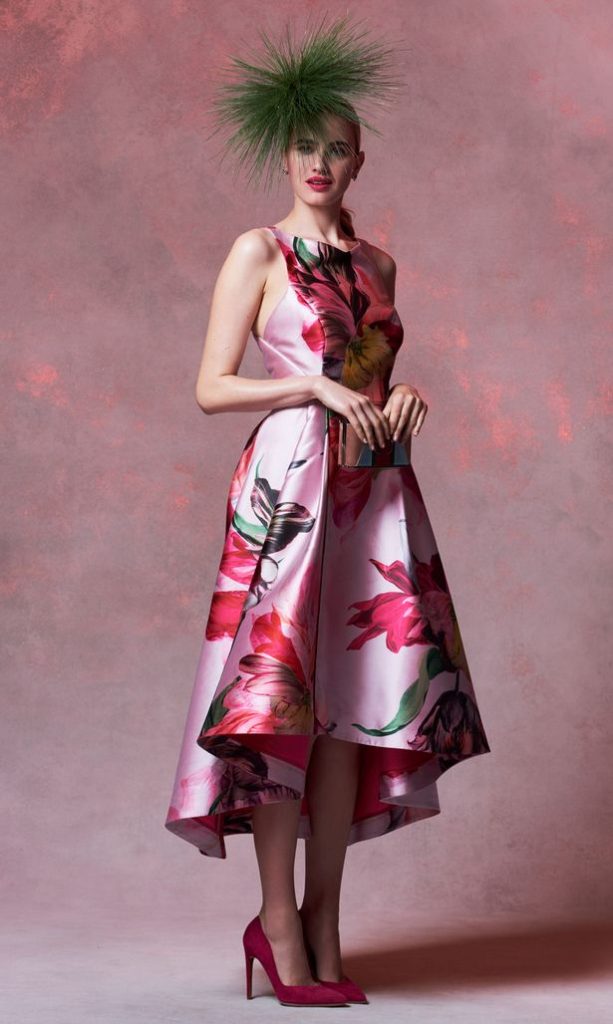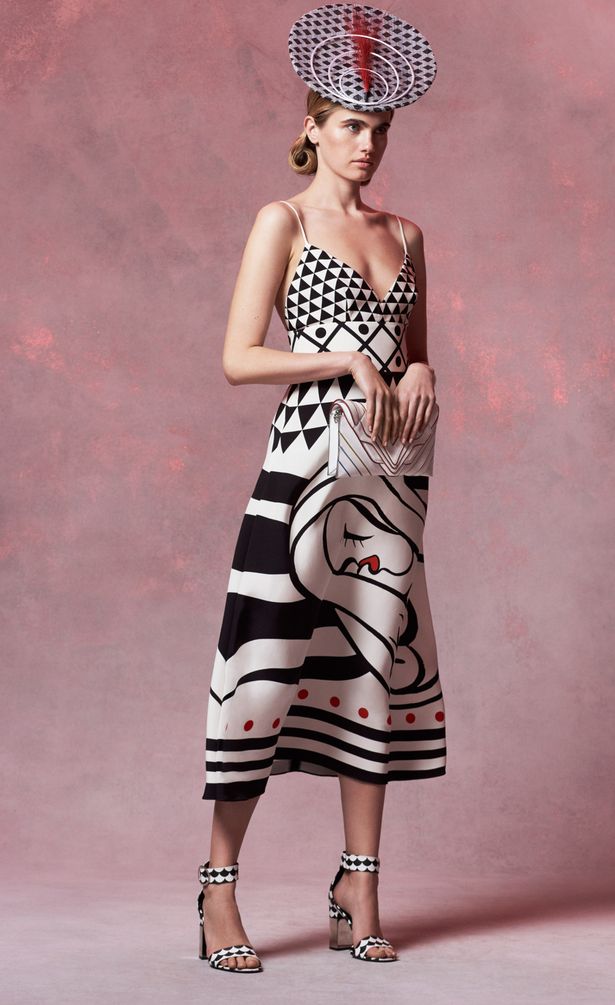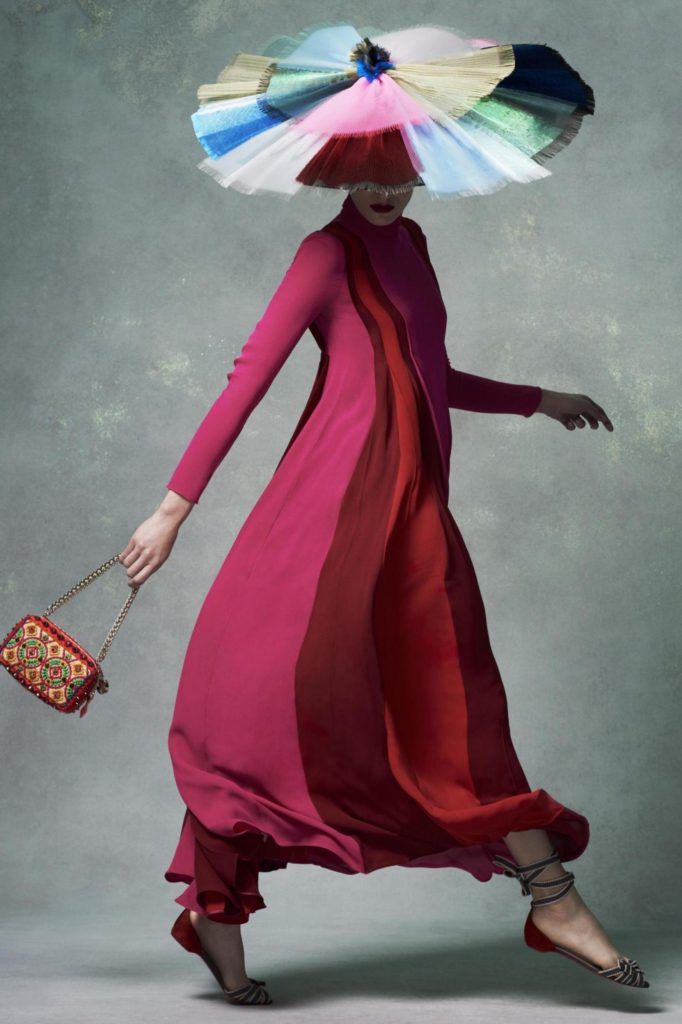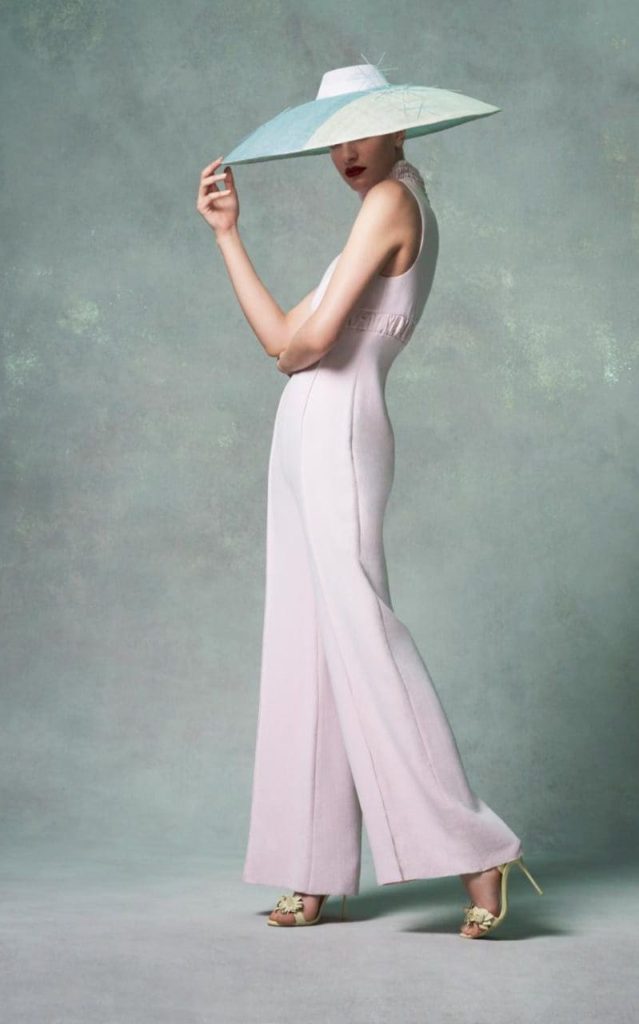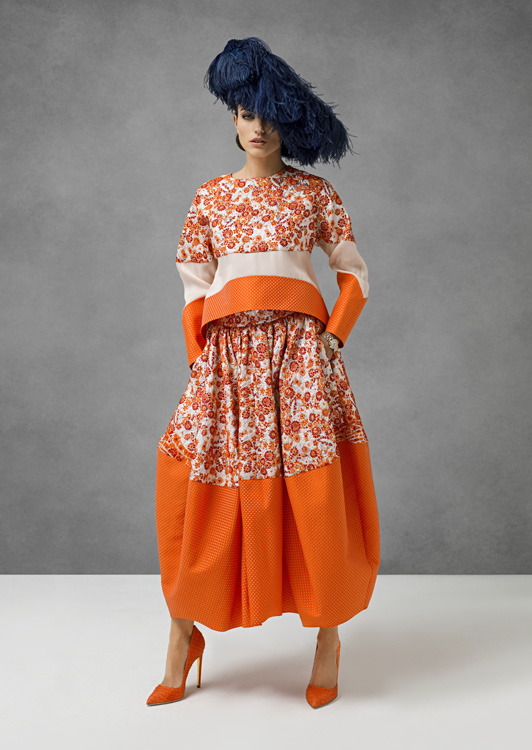 See the Style Guide video from 2017:
DRESS CODE:
ROYAL ENCLOSURE
The dress code set out below is designed to help racegoers dress appropriately for the occasion.
Ladies
Ladies are kindly reminded that formal daywear is a requirement in the Royal Enclosure, defined as follows:
Dresses and skirts should be of modest length defined as falling just above the knee or longer.
Dresses and tops should have straps of one inch or greater.
Jackets and pashminas may be worn, but the dresses and tops underneath should still comply with the Royal Enclosure dress code.
Trouser suits are welcome. They should be full length and of matching material and colour.
Hats should be worn; a headpiece which has a base of 4 inches (10cm) or more in diameter is acceptable as an alternative to a hat.
Ladies are kindly asked to note the following:
Strapless, off the shoulder, halter neck and spaghetti straps are not permitted.
Midriffs must be covered.
Fascinators are no longer permitted; neither are headpieces which do not have a base covering a sufficient area of the head (4 inches / 10cm).
Gentlemen
Gentlemen are kindly reminded that it is a requirement to wear black or grey morning dress, which must include:
A waistcoat and tie (no cravats)
A black or grey top hat
A gentleman may remove his hat within a restaurant, a private box, a private club or that facility's terrace, balcony or garden. Hats may also be removed within any enclosed external seating area within the Royal Enclosure Garden. The customisation of top hats (with, for example, coloured ribbons or bands) is not permitted in the Royal Enclosure.
Black shoes
Girls
Girls (aged 10-16) should dress for a formal occasion. Smart summer dresses are suggested. Hats, headpieces and fascinators may be worn but are not compulsory.
Boys
Boys (aged 10-16) should dress in accordance with the gentlemen's dress code, or may wear a dark-coloured lounge suit with a shirt and tie (no hat required).
Overseas visitors
Overseas visitors are welcome to wear the formal National Dress of their country or Service Dress.
Serving military personnel
Serving military personnel are welcome to wear Service Dress or equivalent.
GRANDSTAND ADMISSION
Grandstand Admission racegoers have the choice to follow the dress code for the Grandstand or that of the Royal Enclosure.
Ladies
Ladies within the main Grandstand Enclosure are encouraged to dress in a manner as befits a formal occasion.
Ladies are kindly asked to take particular note of the following:
A hat, headpiece or fascinator should be worn at all times.
Strapless or sheer strap dresses and tops are not permitted.
Trousers must be full length and worn with a top that adheres to the guidelines above (i.e. strapless or sheer strap tops are not permitted).
Jackets and pashminas may be worn but dresses and tops underneath should still comply with the Grandstand Admission dress code.
Midriffs must be covered.
Shorts are not permitted.
Gentlemen
Gentlemen are required to wear a suit with a shirt and tie.
Girls
Girls (17 or under) should be dressed for a formal occasion. Smart summer dresses are suggested. Hats, headpieces and fascinators may be worn but are not compulsory.
Boys
Boys aged (13-17) should wear a suit or jacket with a shirt and a tie. Younger boys (12 or under) should be dressed smartly but are not required to wear a jacket or tie.
SILVER RING AND HEATH ENCLOSURE
Although no formal dress code applies in the Silver Ring Enclosure and Heath Enclosure, racegoers are encouraged to wear smart clothes.
Please note that bare chests are not permitted at any time.
FANCY DRESS
In addition to the dress code advice, please note that fancy dress, novelty and branded or promotional clothing is not allowed within the racecourse during Royal Ascot. There may be instances where a degree of discretion is required in determining compliance with the Royal Ascot dress code. In such instances, reasonable judgement will be exercised.
Get inspired (and excited!) with Longines Ambassador Aishwarya Rai
Milliner to the Royals
Vivien Sherriff is no newbie to the Royal Ascot scene. Her brand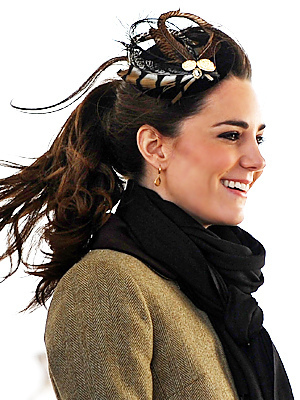 exudes the essence of British Millinery and the Royal's have worn her pieces to prove it. Her Royal Highness, The Duchess of Cambridge, wore a Vivien Sherriff piece to her first Royal Engagement after her wedding to Prince William. Vivien has also designed headwear for Pippa Middleton and Princess Eugene.
The Viven Sherriff brand has forged itself as one that is on the forefront of contemporary British Millinery. With a studio located in the picturesque British Countryside in Wiltshire, there is no doubt the gorgeous surroundings inspire this milliner's designs on a daily basis.
In preparation for the Royal Ascot races, we caught up with Vivien to ask her a few questions: 
How did you get started as a milliner? 
I didn't actually come from a traditional millinery background. I have just always had an eye for design and a love of beautiful and interesting shapes and forms. 
I think this shows in our brands style of millinery, not having a classical framework of how a hat should look has maybe given a degree of freedom to our collections. I encourage innovation and experimentation in terms of materials and shapes.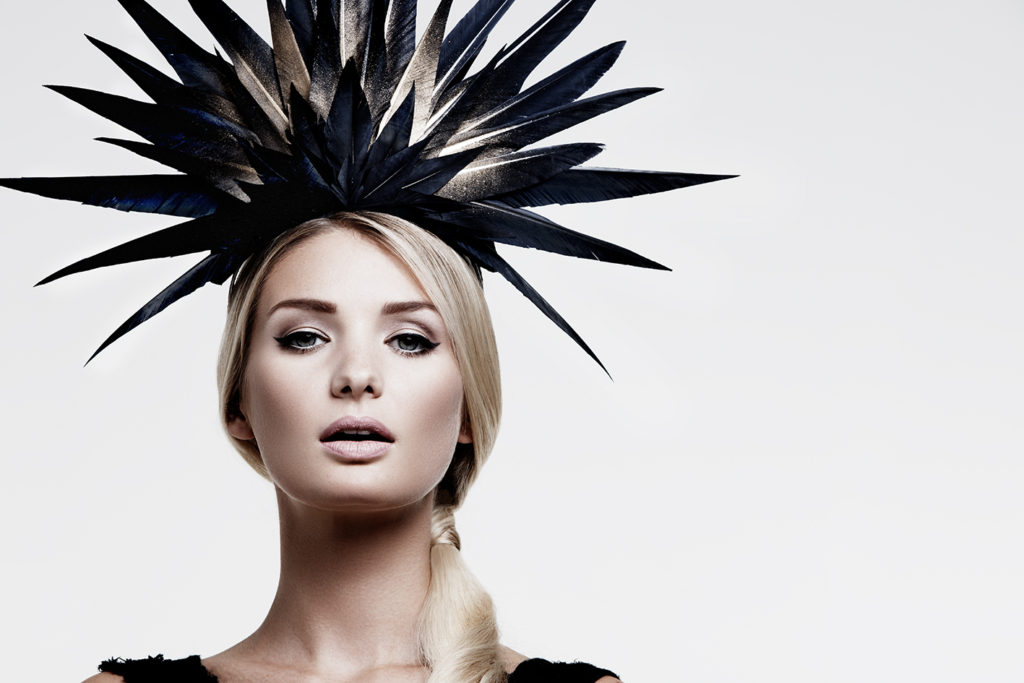 I'm very fortunate to have run a close knit design/maker team from our Wiltshire Countryside atelier, with whom I have worked with for a number of years. We're quite intuitive with one another now. It can take time to develop a connection like this with a team but we certainly benefit from being on the same wave length. 
What inspires your collections? 
Each season we sit down and begin our creative brain storming process. Everyone contributes with suggestions on what direction we should take. At this stage, there are no rules in our studio, accept to be as creative and expressive as possible. The next stage is to begin thinking more comedically, cutting down the number of designs, making sure only the strongest pieces make it into the collection. It's simply not enough to look beautiful. They have to be light weight, balanced and secure.
We have also developed a more accessible diffusion collection called
Vixen Millinery
 which is really gaining in popularity. 
We have taken some of the shapes from the main Vivien Sheriff collection and it certainly has aspects of the VS handwriting, however, it is much more of an entry level price-point and I think that people really love the fact it is maybe more accessible than the main brand. www.vivenhats.co.uk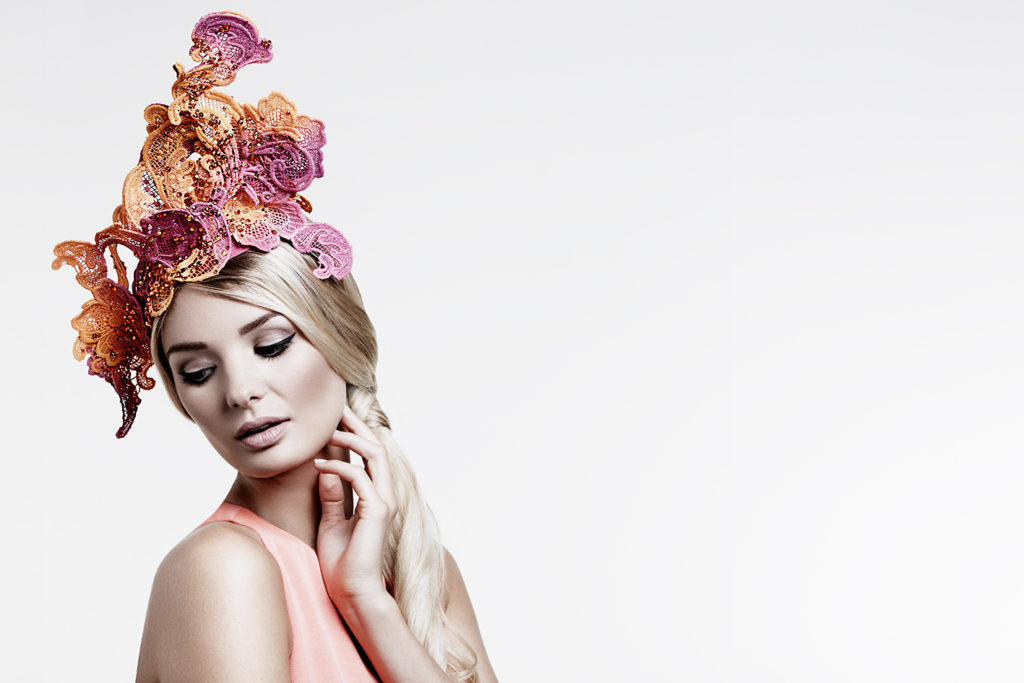 There's the stereotype of the prim and proper English lady and gent, and I think for the main part this rings true, especially within the Royal Enclosure at Royal Ascot. Everyone's dress is traditional and formal. The style is steeped in heritage, ceremony and that really reverberates within the boxes and the Royal Enclosure. Women tend to be quite refined and classic and I think the Duchess of Cambridge has definitely perpetrated this on the global stage. 
This approach to fashion really differs from many of the key global race circuits. I would say the Melbourne Spring Carnival certainly comes to mind; I was there to judge the best dressed last year, and while I saw some of the most innovative and impressive headwear I have seen anywhere in the world, I would say they differ from the clientele in Royal Enclosure in terms of being generally more avant grade, more daring and experimental in their outfits. 
Royal Ascot is regarded as the most elegant racing festival. What do you expect to see in this years fashions? 
Well Royal Ascot as a brand and institution have been trying to preserve and enhance their heritage and prestige via their rules on fashions. In terms of headwear, it's always really varied, but this season we have had quite a lot of ladies asking for more traditional classic hats with up-brim sweeps, as opposed to more contemporary headpieces, which is interesting.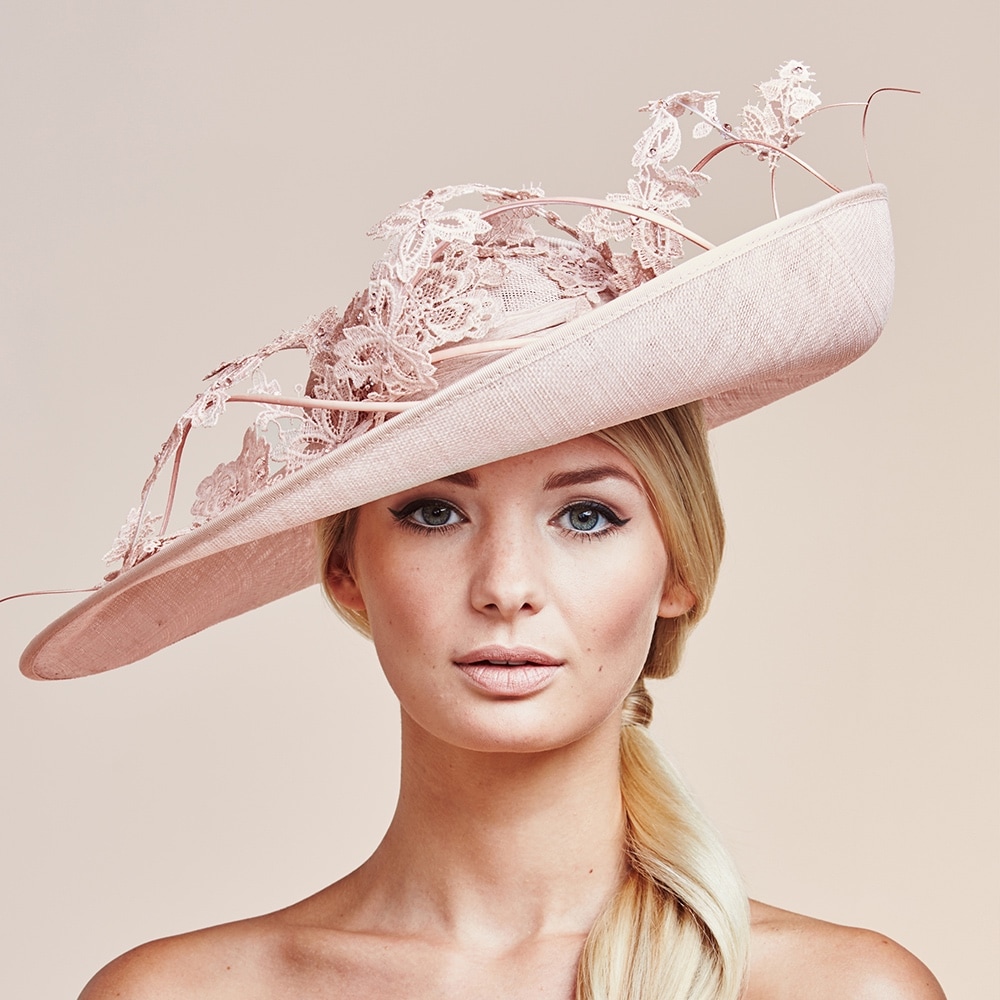 Some tracks in the US are dropping their dress codes. How do you feel about the strict codes of Ascot? 
I fully commended their decision to protect the class and elegance of racing tradition. The racing experience should be open to as wider a range of demographic as possible, but surely part of the fun is getting dressed up in something you wouldn't usually wear… ? You can still have a huge amount of fun in a beautiful headpiece or hat! It juts adds something when peoples outfits are more considered.
In terms of Royal Ascot, people take it really seriously and are terrified about wearing a headpiece with a base shorter than 4cm (key ascot rule). In reality they wouldn't deny you entry based on this, (lots of our most impressive Ascot show-stoppers are smaller than that at the base) I think they're just looking to protect against people not making any effort, and showing up in a $10 hair accessory, which can only be a good thing for the millinery tradition in general. 
What is your favorite part about being involved in the Royal Ascot scene?
I suppose it's the seeing the culmination of the years hard work. We usually take our friends and colleagues from the brands and retailers we work with such as Harrods and Fenwick Bond Street. 
It's a chance to see all of your creations on the stage that they were made for. There is usually quite a lot of press coverage and activity to do in the mornings, but once that is done we can let our hair down, have some champagne (s) and a bit of a flutter on a few races! 
If you are getting ready for Royal Ascot, be sure to take a look at Vivien's designs from both her main collection and her new Vixen Collection. 
Here's a few of our favorites: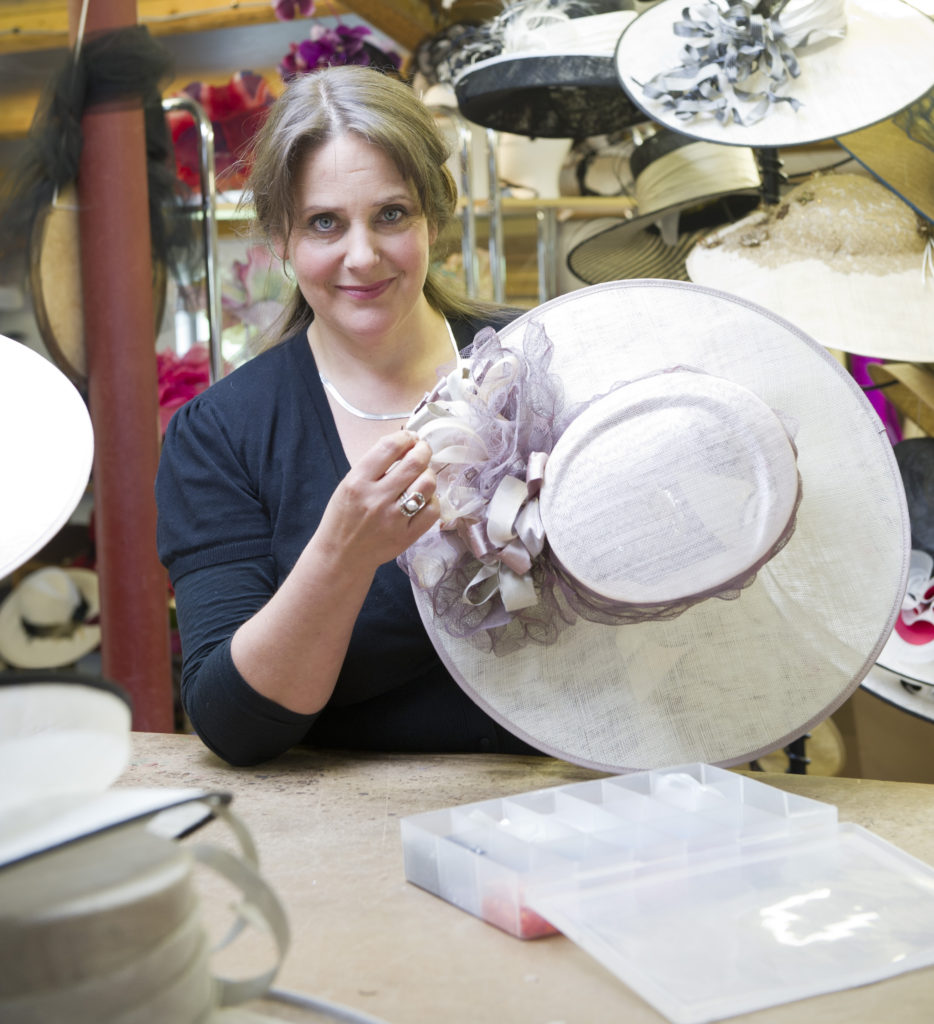 Royal Ascot Fashion
All images by Mathea Kelley Photography