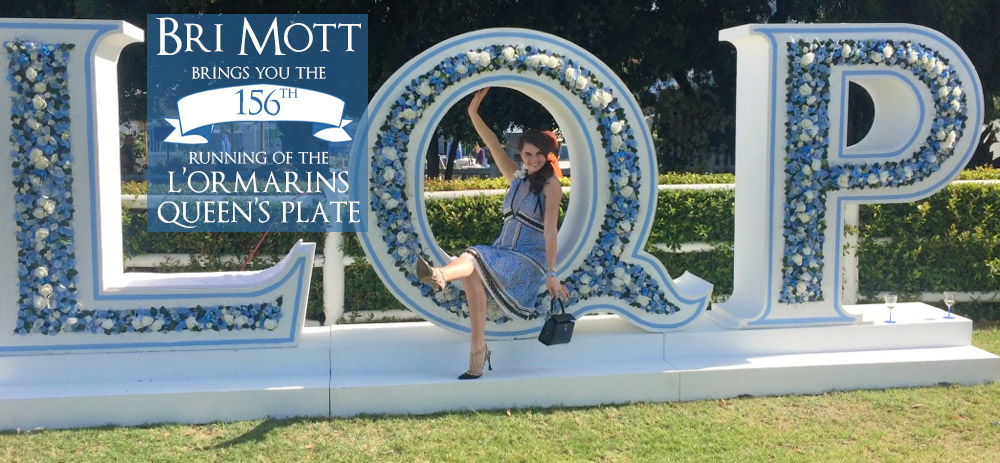 Outfit Details: Self Portrait Dress (on sale!!) | Vana by Vanashree Purse | Valentino Pumps
In all honesty, I've never had the "Travel Bug." However, in my recent years and opportunities I've been so blessed to have traveled to countries that many never think about visiting or have the chance. Korea, Dubai, Hong Kong and now South Africa! Seeing different parts of the world and different cultures really opens you up and teaches you a lot about life and the happiness it can provide.
South Africa was truly an amazing trip that gave me a new perspective on everything in such a good way. I hate to play favorites as each place has its reserved seating in my heart but of all the trips, South Africa was most definitely the hardest to leave and the one that I'm most determine to return to.
I even missed my first flight…the higher powers didn't want me to leave either…or maybe it was the wine tasting.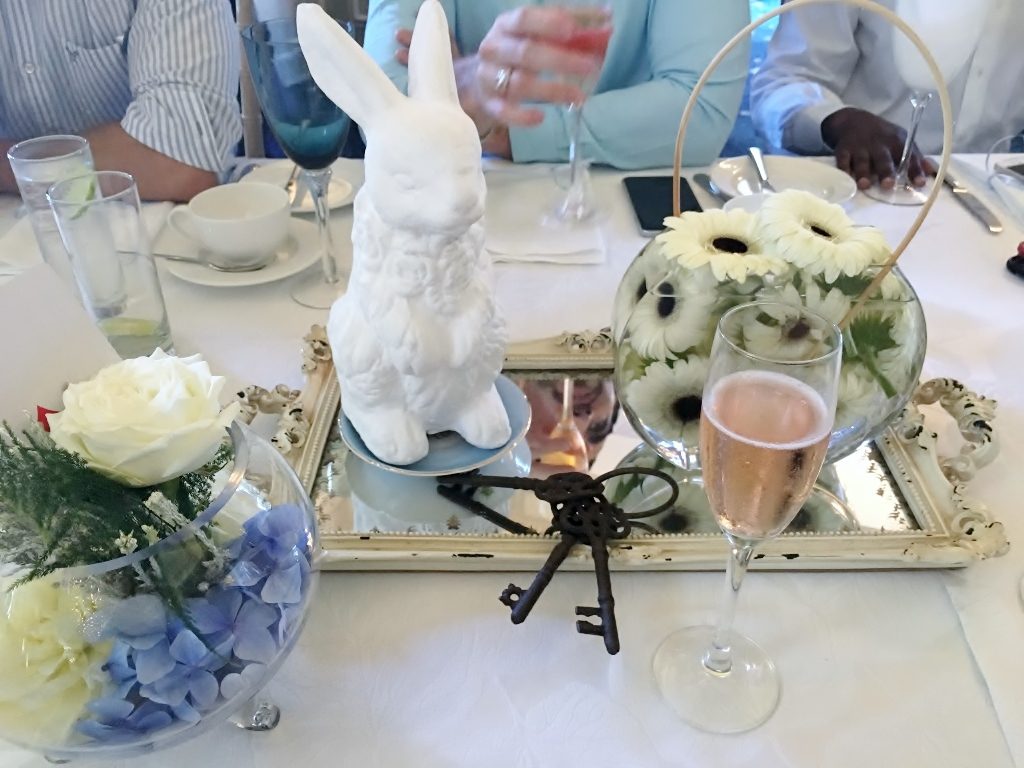 The main reason I made the 21 hour trip to South Africa was for the L'Ormarin's Queen's Plate which for the first time in the event's history has been made into a 2 day (really a week long) festival. Friday and Saturday had some fantastic racing to experience but ahead of those two days included a 'celebrity' Cricket Match as well as a High Tea with some wonderful people in the racing world. Of course there were plenty of 'after-party' drinks by the beach as well and some sleeping in between.

I did have a pretty packed schedule but I had a wonderful driver who helped me squeeze in some sights along the way. From the gorgeous wineries, to the windy beaches, and the high mountain tops, there wasn't an angle of Cape Town that you didn't want to capture in some way.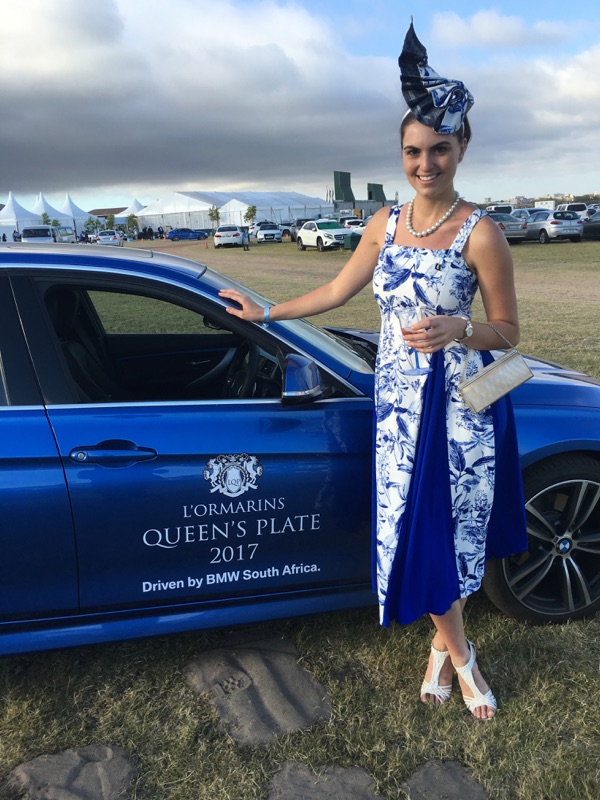 Outfit Details: Sarah Lai Dress | Vana by Vanashree Clutch | Forme` Millinery Fascinator
I arrived to Johannesburg on the 2nd of January where I was escorted to my hotel to have a rest before flying the 2-hour flight to Cape Town the next day. That night I headed down to the Protea lobby for a glass of wine and a meal and befriended a 2-year-old Uguanda boy who I taught to blow kisses. Priorities. He was my hot date for the night…and probably one of the easiest dates I've been on!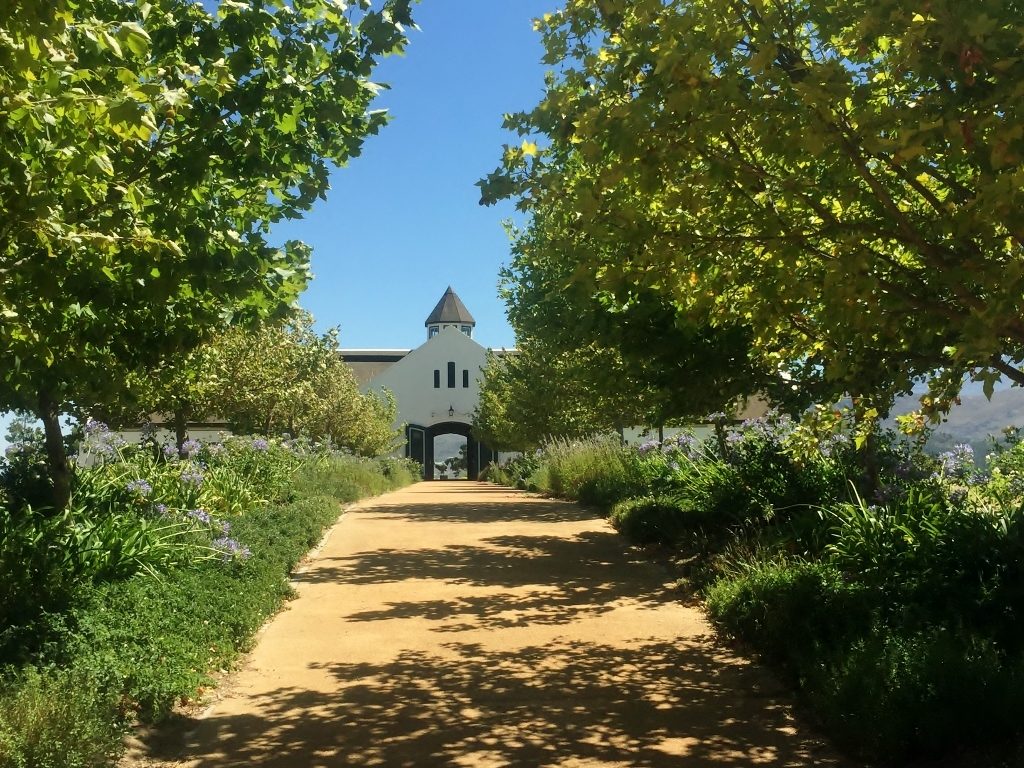 The next morning I headed back to the airport and grabbed a flight to Cape Town with the help of my fabulous travel agent, Cleo Aires with And Beyond Travel. She gave me amazing advice, answered all my questions (there were a lot) , and arranged my flights, hotel, and transport to and from the airport. Truly, if you are making the trip, shoot her an email first and have her help you along! She will help arrange tours, safaris and then of course the travel in between. (No paid endorsement here!)
My activities for the L'Ormarins Queen's Plate started the next day with a Cricket Match that included many of the racing participants including trainers, sponsors, and friends and family. Us gals laid in the shade while sipping on the Protea wines from the L'Ormarins Winery. I got my first taste of the South African sun with a hefty ankle burn that would carry me through the rest of the week. It provided some nice tan lines with my gladiator sandals (not!). That night I went into the city and had a lovely and very cultured dinner with 4 South Africans, 1 German, 2 Russians, and 5 Italians. The food was fantastic as well as the conversations.
The next day we traveled to downtown Cape Town to the gorgeous Mount Nelson Hotel (it's pink!) for a High Tea hosted by Snaith Racing. Justin Snaith and his brother Jonathan (very successful South African training team) put on a fantastic event with delicious food and of course wine and champagne at the ready. I don't actually think I had any tea!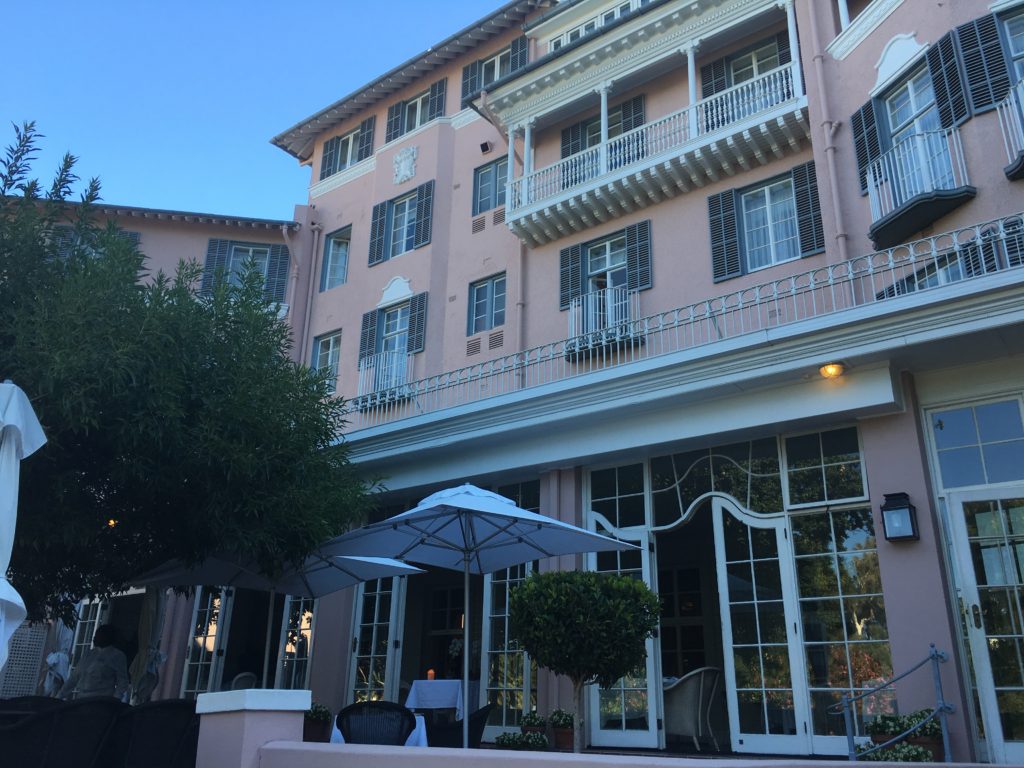 Friday was the first of the two racedays and was a great way to get the lay of the land before the busiest day Saturday. Great racing with great food and wine (of course) followed by laid back conversation in the Garden Party sitting out in the sun. The hot spot was definitely the LQP sign adorned with gorgeous blue and white flowers, everyone wanted their photos taken.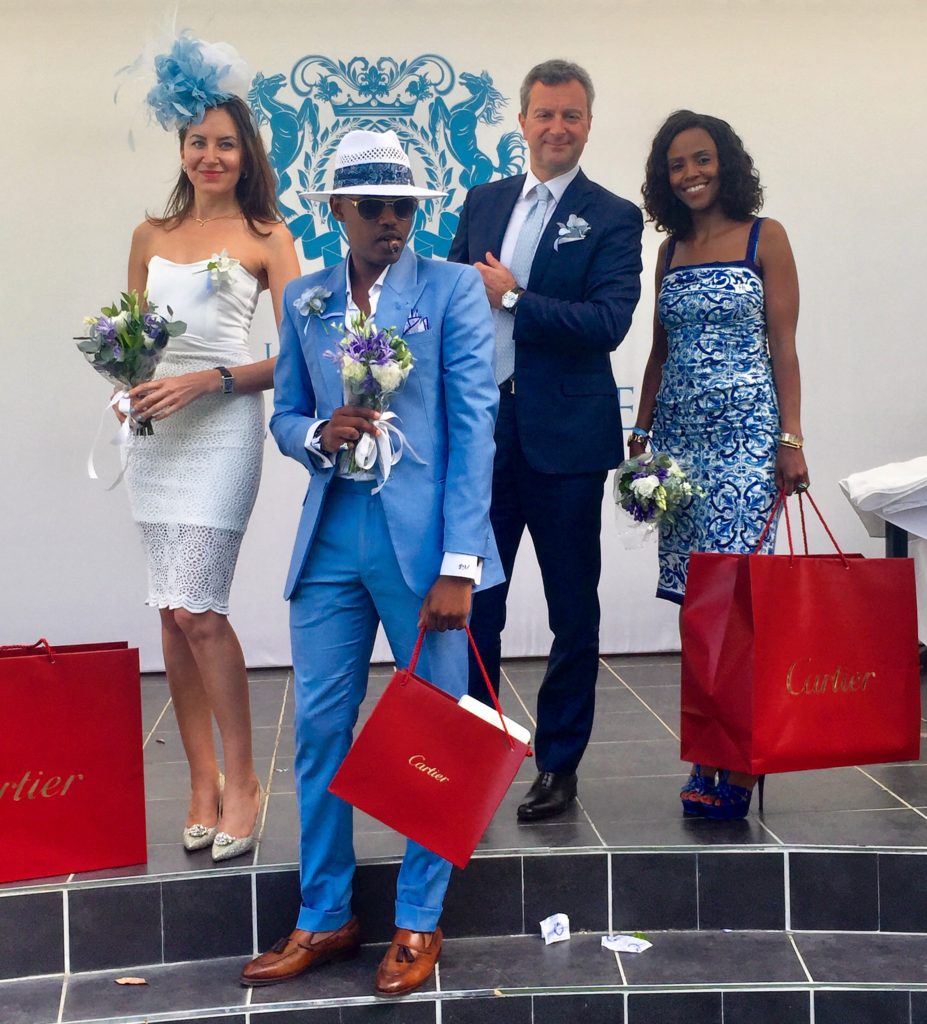 There was a quick contest looking for the Best Hat, Best Dressed Male and Best Dressed Female. I was on camera while the contest took place but quickly shuffled over to grab some photos. The Best Dressed Male was definitely the main attraction this day. He had the fashion and the attitude!
I wore a Self-Portrait Dress with my favorite Valentino shoes and a Vana by Vanashree purse. I had a hat made but unfortunately it did not get to me in time, but it was a very windy day so maybe this was a blessing in disguise!
The next day, the crowds came out in high fashion. Adorned in blues and whites, fedoras and fascinators, the entire event was dressed to impress. We were blessed with gorgeous weather mixed with a strong wind. Luckily where we were we we were able to find breaks from the gusts. As with each event, you had a wonderful selection of L'Ormarins wine and champagne (which I have now become obsessed with!) and I opted for the Rose Champagne (pink bubbles…seriously doesn't get much better than that) and positioned myself by the rail for the beginning part of the day.
We were soon called in for lunch where we were greeted by gifts on our table from the L'Ormarin's Estate including Olive Oil (I actually forgot to grab one so I bought a bottle the next day) and honey, and Cartier gave a delicious smelling bottle of perfume.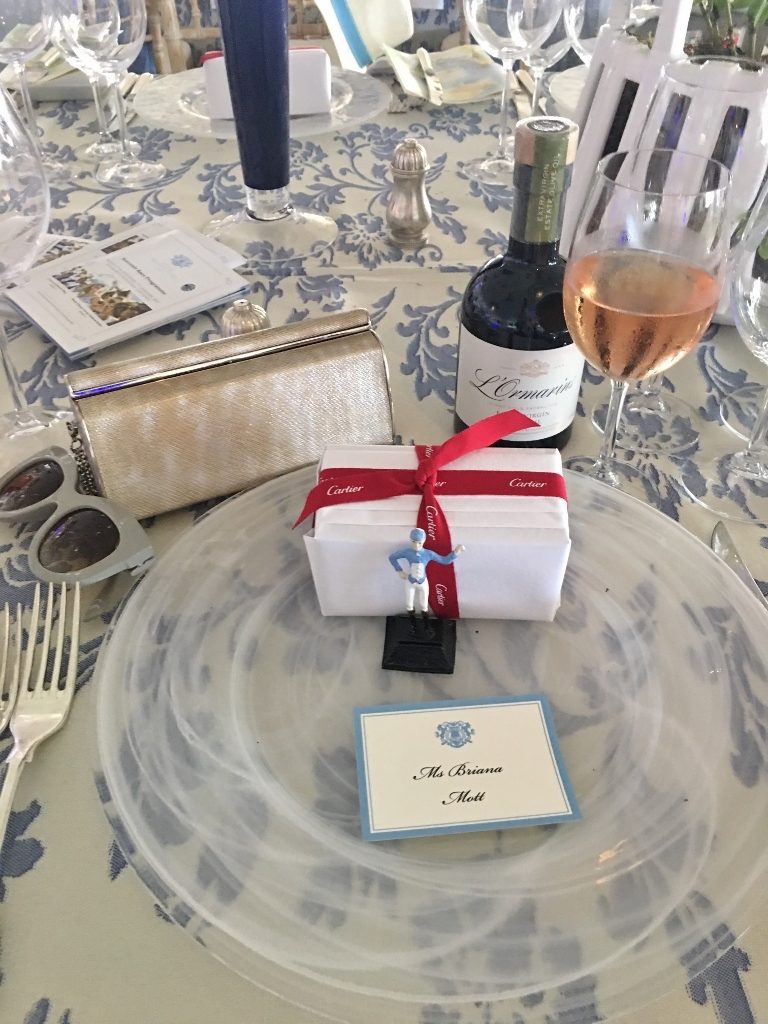 After lunch it was time for the fashion portion of the program. We headed across the turf to the Garden Party where the fashion stage was located. Finalists were chosen earlier in the day and contacted to come to the stage. Best Hat stood on stage first and showed some fabulous pieces either personally made or purchased. I recognized a Philip Treacy piece but we loved a Percher piece to take home the prize.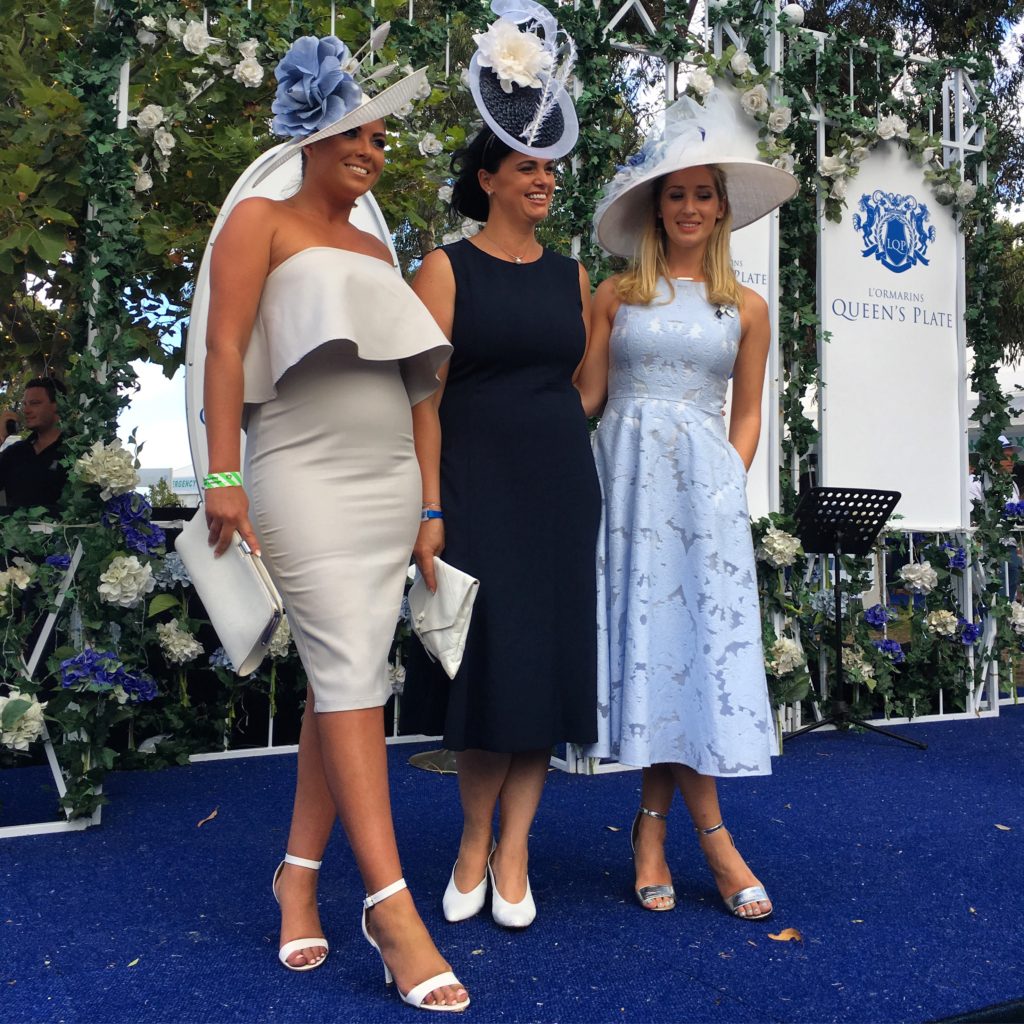 The Best Dressed Male Contest followed with all the men up there exuded confidence in their fashion. Dark blue fitted suits, to light blue three pieces and of course some crisp white ensembles made the competition tough. The judges went with a three piece blue suit topped off with a fedora, a bit similar to the winner on day one actually.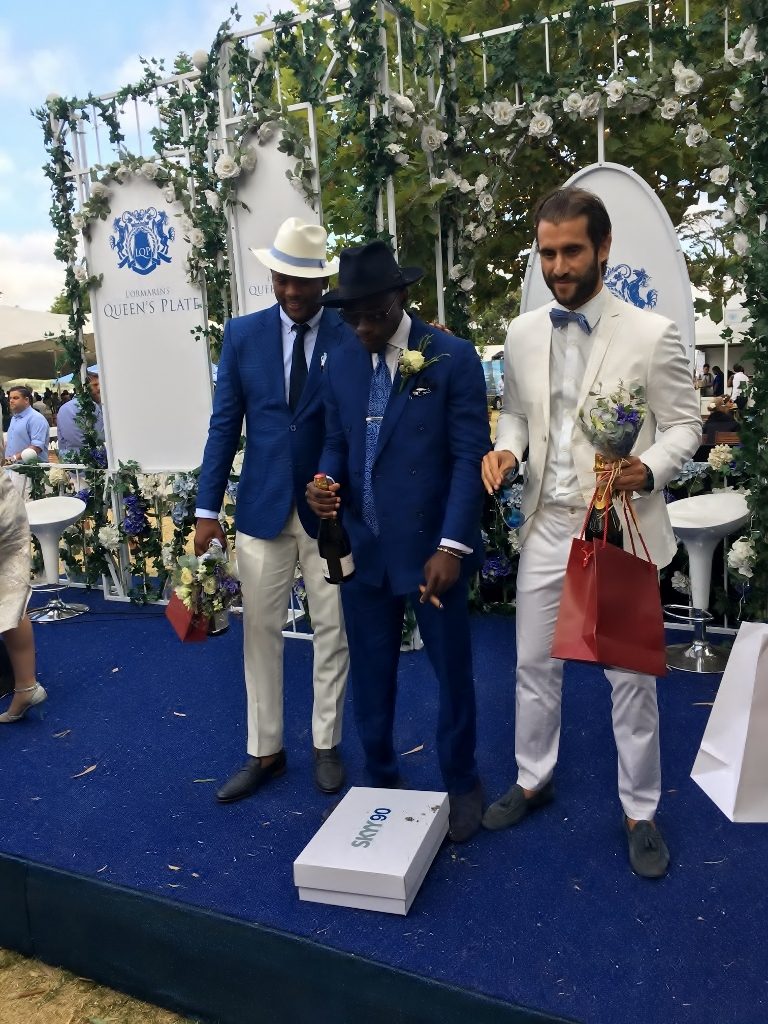 The Grand Finale included the Best Dressed Females. The fashion styles were all different with some more laid back summer dresses to fitted jumpsuits. The judges selected a light blue and white outfit, with a dress by Ted Baker and hat by Philip Treacy (very London!). All the ladies looked truly fabulous and deserved their spot up their on stage. It was tough to slim it down to three and then to pick a winner.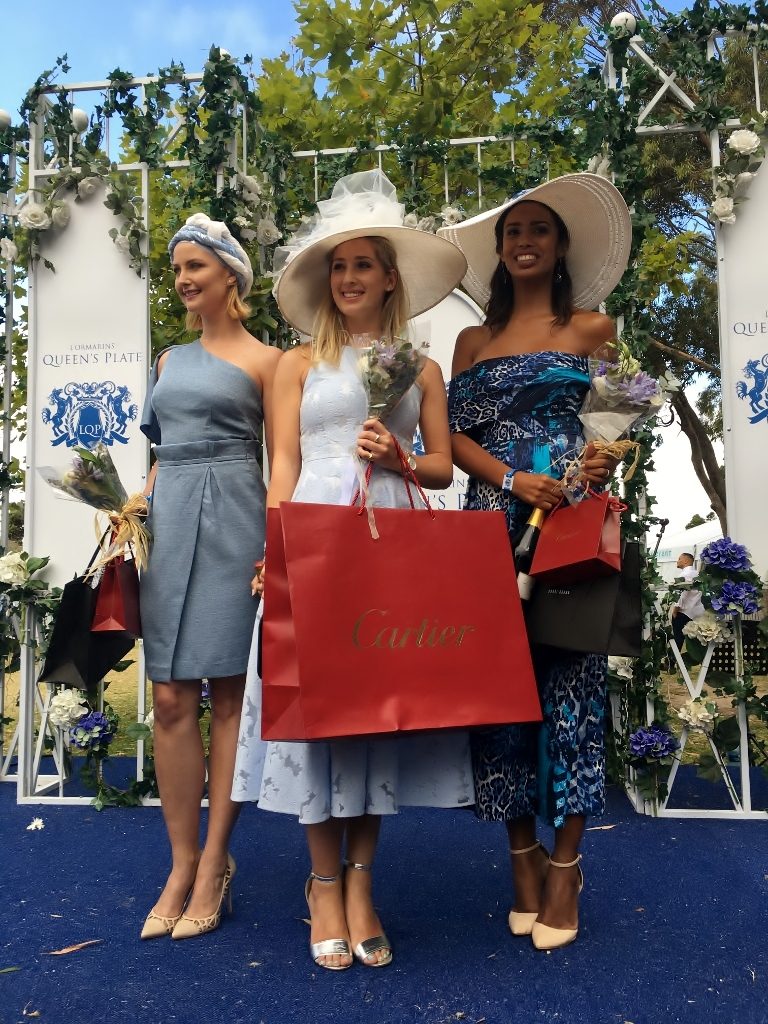 The contest was a bit of a crazy blur with a large crowd pushing on the photographers who lined up in front of the stage. I look forward to watching this contest grow in size and see how the fashions develop. The Queen's Plate is an International festival with people from all over the world traveling in to enjoy the two days of racing. It isn't a surprise that a foreigner won the contest but I look forward to seeing the locals step up their game and really bring the South African Fashions to the stage. Each fashion competition has its own feel and the L'Ormarins Queen's Plate will surely have the same next year!
Oh and this happened…I met Royalty!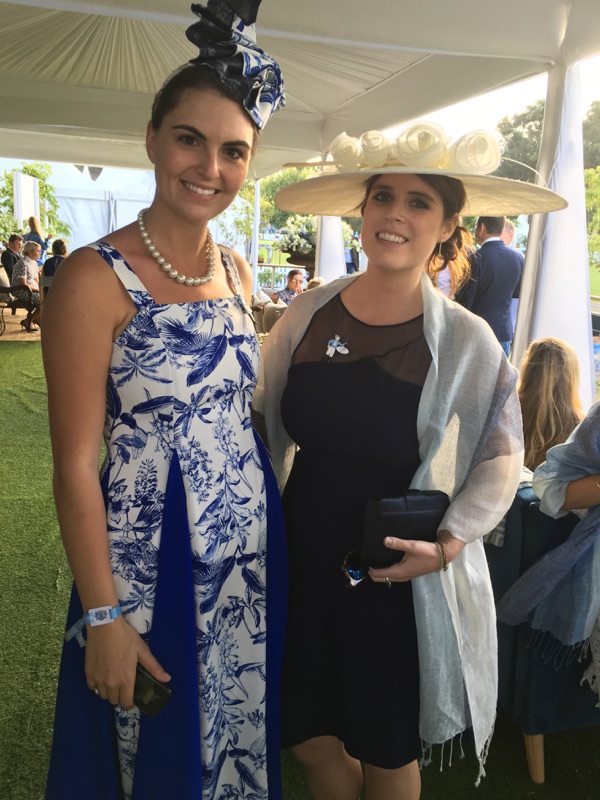 I cannot recommend the trip to South Africa enough. If you have any interest in the horse racing world and traveling, add Cape Town to your schedule. Visit the many wineries, head to the beach for dinner, drive up to Signal Hill for a photo opp! You will need at least a week to enjoy the area and can stay inside the city or find a nice spot a little bit outside. Don't miss out on the Queen's Plate either- a beautiful day of racing followed by one of the best after parties you will ever experience (you would have seen it on our SnapChat but luckily that erases after a while 😉
MARK YOUR CALENDARS: JANUARY 2018- LETS TAKE A TRIP TO CAPE TOWN!
Here's some more photos of my amazing trip:


About the Event:
L'Ormarin's Queens Plate
"2017 marks an exciting new chapter in the 156-year history of L'Ormarins Queen's Plate and we are thrilled to announce that it is becoming a two day festival which will be a much needed and successful development to the brand. Two days will also allow for local and international guests who travel to the event to enjoy two days of racing," says LQP festival co-ordinator, Katherine Gray.
Listed by The Telegraph in the United Kingdom in 2014 as one of the top five race days in the world, LQP is ranked alongside other illustrious races, including the likes of Prix de l'Arc de Triomphe (Paris), Breeder's Cup (California), Melbourne Cup and Dubai World Cup.
As is tradition, the running of the Grade 1 L'Ormarins Queen's Plate will take place on Saturday with racing enthusiasts and socialites from all corners of the globe expected to watch South Africa's finest thoroughbreds compete for the R1 million purse.
The Cape's premier horse-racing and social calendar event, the L'Ormarins Queen's Plate, has announced that an additional day will be added to the line-up of festivities for the 2017 event, to take place on Friday & Saturday 6th– 7th January, at Kenilworth Racecourse.
Click here to Purchase Tickets
Date: Friday, 6th – Saturday, 7th January 2017
Venue: Kenilworth Racecourse, Cape Town
Time: Friday, 6th from 11:00 – 17:30, Saturday, 7th from 11:00 – 23:00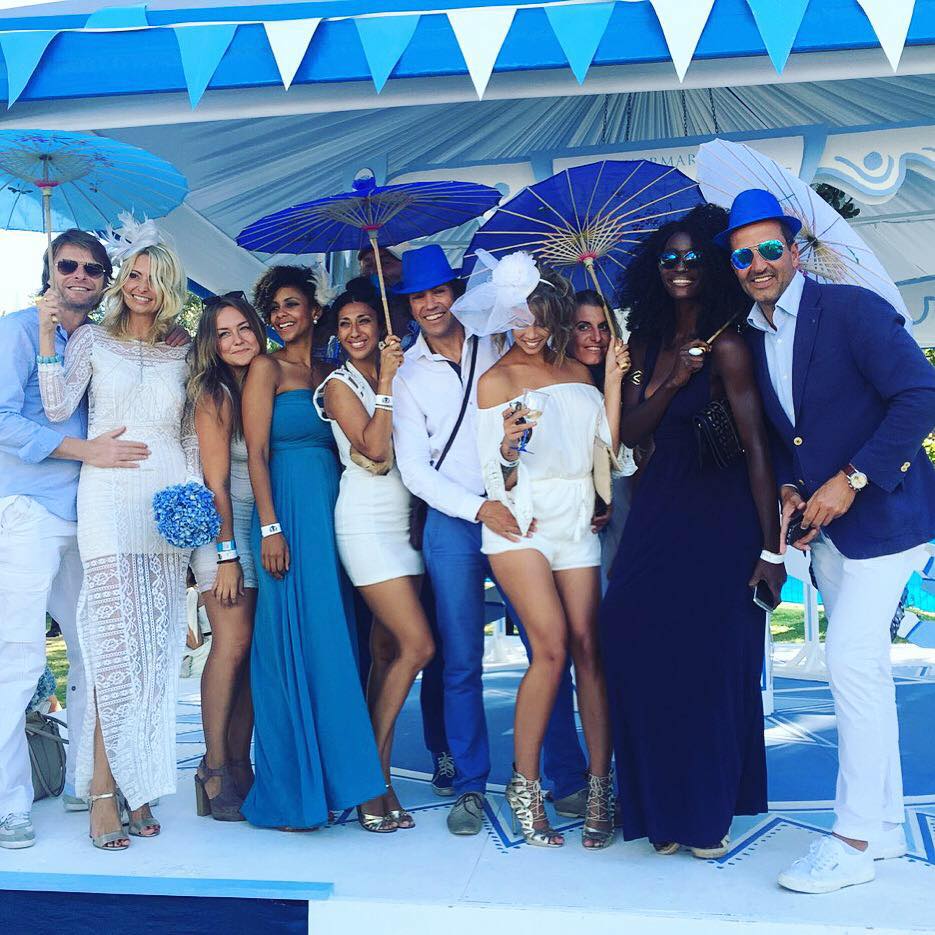 For More Information:
Cape Town's Most Stylish Event
Dress Code: As one of the most stylish events on the Cape Town calendar, all guests are asked to comply with the blue and white dress code.
Both Friday and Saturday will boast a fashion contest looking for the Best Dressed Lady and Gent and the Best Hat. For the L'Ormarins Best Dressed and Best Hat competition only ladies and gentlemen who are appropriately dressed will be eligible.
The coveted prize for the Best Dressed Lady is a trip for two to London, United Kingdom. The winner and a partner will enjoy return flights from South Africa to London, a five night stay at a wonderful hotel during the British summer, and two tickets to attend the L'Ormarins Luncheon at Glorious Goodwood in July 2017. The winner will also be a part of the judging of the Best Dressed Competition in 2018.
FRIDAY
BEST DRESSED WOMEN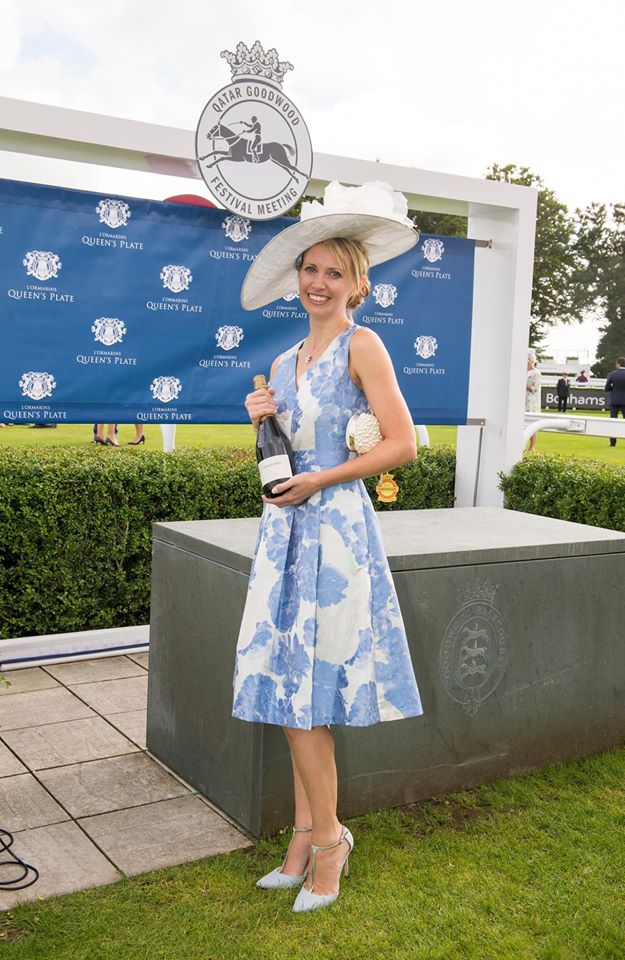 1st
Cartier Cashmere Scarf
L'Ormarins Brut
2nd
Cartier Trinket Tray
L'Ormarins Brut
3rd
Cartier Fragrance
L'Ormarins Brut
BEST HAT
1st
Cartier Cashmere Scarf
L'Ormarins Brut
2nd
Cartier Trinket Tray
L'Ormarins Brut
3rd
Cartier Fragrance
L'Ormarins Brut
BEST DRESSED MAN
1st
Cartier Note Book and Gold Plated Bookmark
L'Ormarins Brut
2nd
Cartier Passport Holder
L'Ormarins Brut
3rd
Cartier Fragrance
L'Ormarins Brut

SATURDAY
BEST DRESSED WOMEN
1st
Trip for two to London, England to attend the Qatar Glorious Goodwood Racing Festival on August, 3rd 2018. The prize includes two premium economy flights, airport transfers, accommodation for five nights in London, tickets to attend the L'Ormarins Luncheon at the Qatar Glorious Goodwood Racing Festival and return transfers to the event.
Mini C de Cartier
L'Ormarins Brut
2nd
Cartier Trinity Cord
L'Ormarins Brut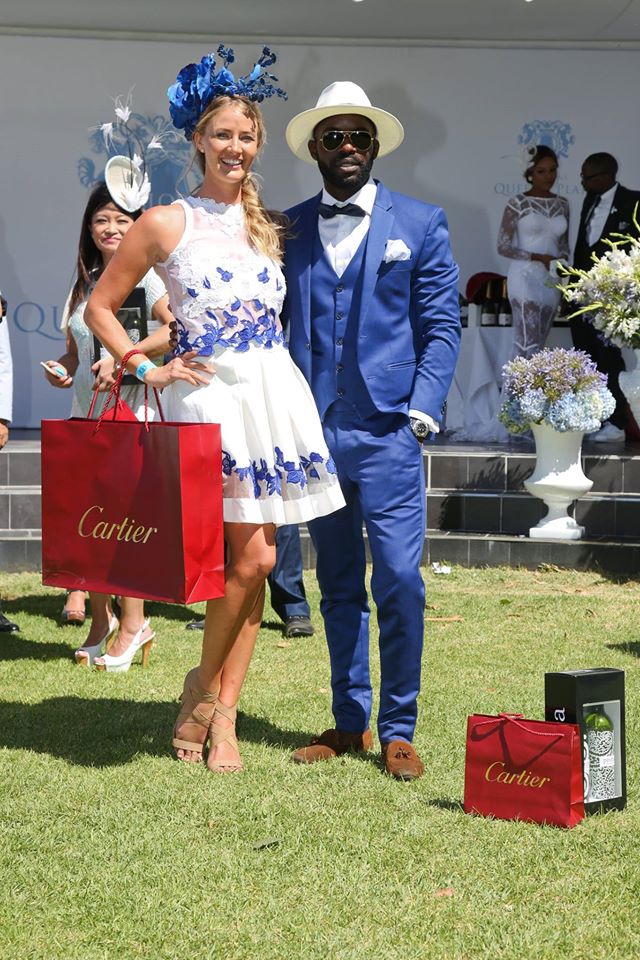 3rd
Cartier Fragrance
L'Ormarins Brut
BEST HAT
1st
Mini C de Cartier
L'Ormarins Brut
2nd
Cartier Trinity Cord
L'Ormarins Brut
3rd
Cartier Fragrance
L'Ormarins Brut
BEST DRESSED MAN
1st
Cartier Sunglasses
L'Ormarins Brut
2nd
Cartier Cufflinks
L'Ormarins Brut
3rd
Cartier Fragrance
L'Ormarins Brut
Spotters will be roaming through the grounds for the most part of the afternoon, identifying and photographing potential winners. Guests shortlisted for the Best Dressed and Best Hat prize will be contacted and told where to be and at what time.