We are just one week away from the Arlington Million where Fashion at the Races will be on site to find the Most Fashionable Lady on track.
This is one of my favorite racedays to go to. Arlington Park is a big gorgeous track just thirty minutes outside the bustling city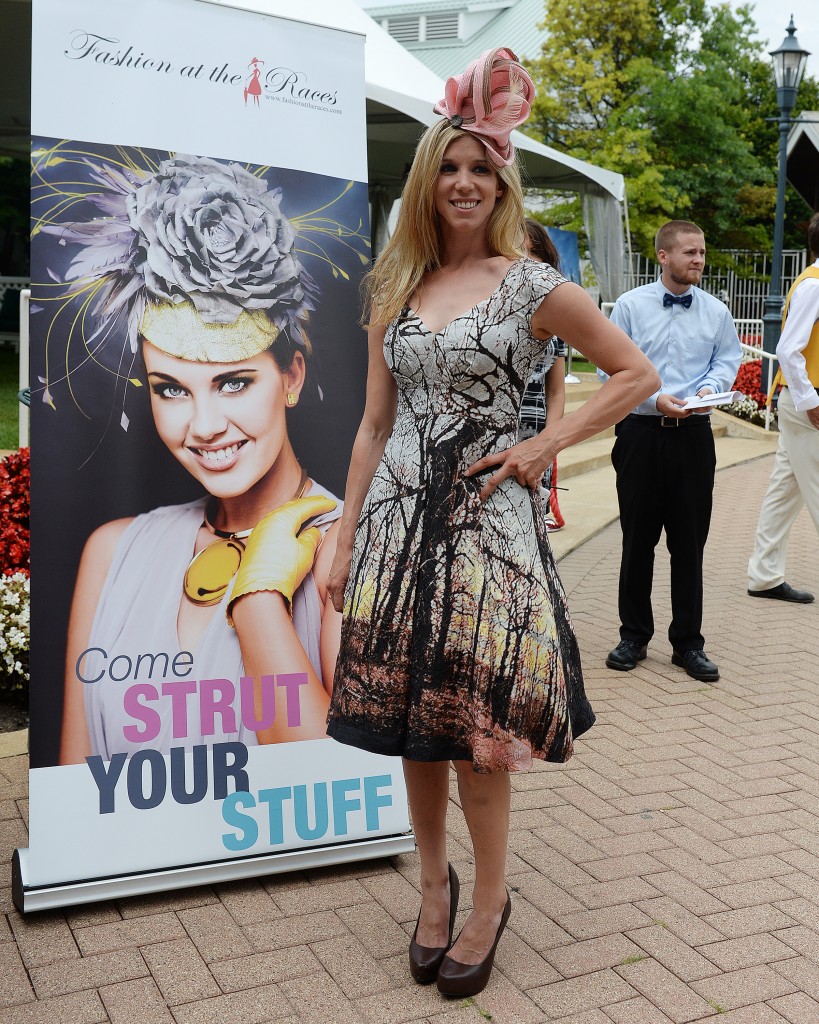 of Chicago. I first attended this track about 5 years ago, and already in that short time we have seen the fashion go from casual, to racing chic! Its only been three years since FATR helped move the contest from just a hat line up (yes jeans were worn) to a full on fashion contest. The women who attend the Arlington Million really do bring their A-Game for the big day. We had vintage fashion, modern, and all together unique!
Ladies vary their hat choices from the traditional Kentucky Derby Hat, to the fun fascinator but last year was the first year that not one contestant was hatless! Very impressive Arlington!
This year we have a vintage maven on the judging panel. I'm so excited to have Rachel Jensen from Chicago Chic Blog sitting on the judging panel with me. My love of vintage plus the envy of her pin-up look might have me a little speechless when I get to meet her in person. She is getting a fab fascinator made from one of our fabulous milliners, Milli Starr. Stay tuned for her finished look!
So what should you wear??
Rule number one: Dress to Impress. This is already Chicago's biggest raceday and will have amazing races on the day. The Fashion Contest just adds to the hype already and we want to get some fabulous pictures of your racing fashion!
Make sure your dress choice is suited for a day at the races, and not the nightclub afterwards. Show some leg but not all your thighs! Midi lengths are perfect for the races  (especially for us tall gals) but just make sure your dress is long enough that you could sit comfortably and get a picture taken.
"Dresses should be tight enough to show that you're a woman, but loose enough to show you are a lady." Love that quote and I live by it.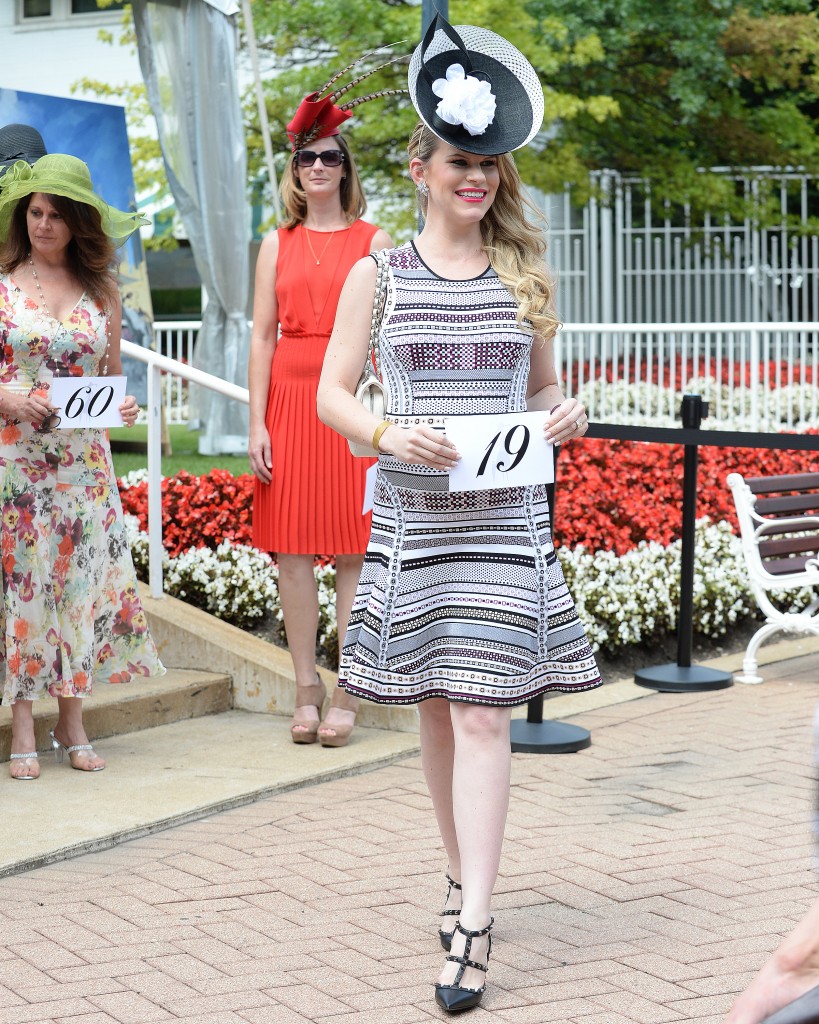 Of course you should grab some fabulous millinery! The contest is not picking the person who spent the most money on their outfit so don't think you need to break the bank on the headwear. However, a great hat or fascinator is what will make your outfit complete. We have budget fascinators available on our site as well as couture millinery. Either way, make sure it ties into your outfit. No black dresses and black shoes with a red fascinator and that's it. We want to see you tie it all together and show that you put thought and effort into your outfit! Check out Bri Mott's past outfits for inspiration.
When you are walking in front of the judges at the contest, don't fly by! Strut your stuff, smile and make eye contact…and have fun! This is once a year at Arlington and it is your time to shine! Don't be nervous (I know its not that easy…) but you are not the only gal up there and you're all up there for a reason! To have fun, show off your outfit…and maybe win big!
See the details of the competition here and get excited. Can't wait to see you all at Arlington and we shall toast champagne when it's all over!!