No Crop Tops?! How will we survive?!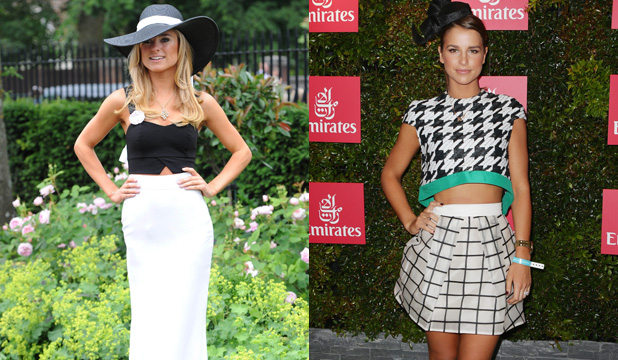 Hoping you caught the sarcasm in that title ladies…
Just a few days ago it was announced that Flemington is banning crop tops in certain areas during Melbourne Cup day.
From the Herald Sun:
WOMEN can expect a crop top crackdown at this year's Melbourne Cup Carnival.
Racegoers have been urged to cover their midriffs to enjoy the race that stops the nation, with fashion police patrolling­ Flemington racecourse to stop women with exposed stomachs entering vast sections of the track.
Women entering general admission areas will be able to flash their flesh in midriff-exposing crop tops.
But members and their guests trying to enter the Members' Grandstand and enclosure, VIP Birdcage and popular carpark picnic precincts, such as The Nursery, will be subject to a belly top ban and turned away.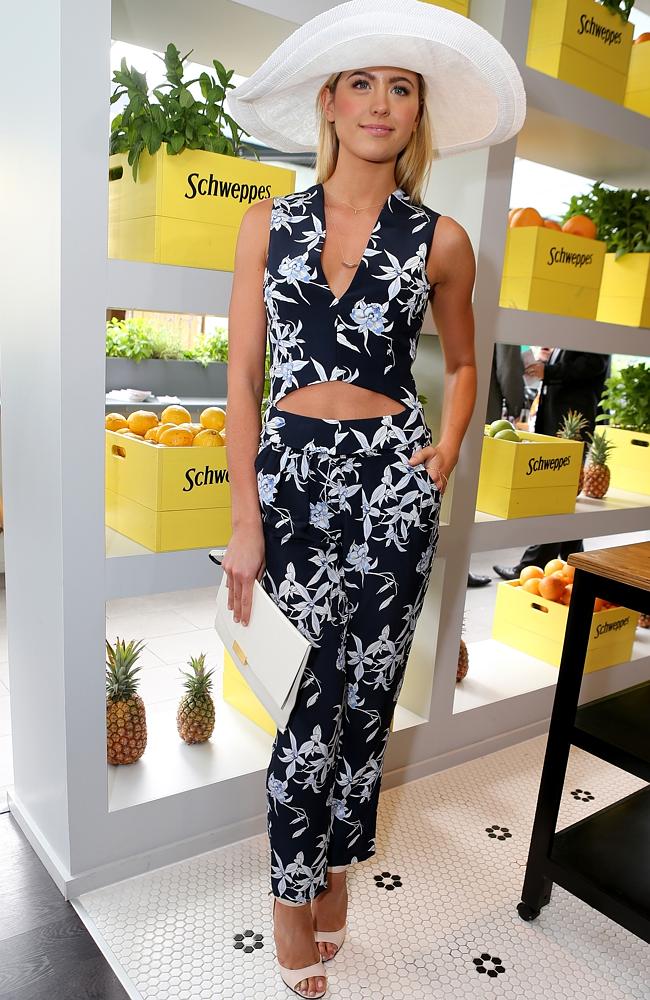 Interested to see what the masses thought, I put the press-release link on our facebook page and asked for opinions.
Here are a few of my favorites:
Pro-Ban
Paula R: "Agree. The races are for classy women, not trashy girls with skimpy outfits."
Hannah M: " – there is hope for the fashion industry yet!"
Tracy W: "Bring back the days when going to the races was all about CLASSY LADIES the fashions of yesteryear were stylish and sophisticated but sexy in their own special way. Leave showing your torso or whatever for the beach or clubbing.!!
Ladies of today should dress to impress with respect and regard to the Ladies of the Racing Fraternity of Yesteryear."
Anti-Ban
Raymond H: "New era, and as society evolves and change so do the way people dress… "
Marge O: "Anything is fine as long as it is pleasing to the eye! If it makes you feel good…wear it."
Well in all honesty- I completely agree with the Crop Top Ban of 2014. Hear me out: I don't think that the ban was just because one young lady showed up to the races with a subtle peek-a-boo slit in her dress. I also don't think that the ban was prompted because of the classy separates that depending how you angle yourself can show a little skin.
The horse races has been known for fashion for decades. As I always say, it is the last sport alive where there can be a level of class expected in your fashion. When I say class- I don't mean the class system- I mean more of how you represent yourself and also how the event is represented by you. This is an important point because major pressure is on for Flemington to represent as not only a fantastic racing spectacle but also fashion spectacle. What the press takes pictures of and posts or blogs about is a representation of the event as a whole. If I only show the bad fashion that is worn at the track- why wouldn't anyone want to dress up? If I show the high fashion and leave out the night club dresses- the hope is that more women will drop the lengths of their skirts next time-because that is what they see.
My next point is if I pay for membership at a racetrack it is so that I can enjoy the membership benefits which are not offered in the general admission area. Some tracks this is as simple as a rug beneath my heels (merciful on my feet) to less of a line at the bar for my champagne. Part of the attraction of membership for myself is that yes-people dress up a bit more – even if forced by a dress code. Therefore I can put more effort i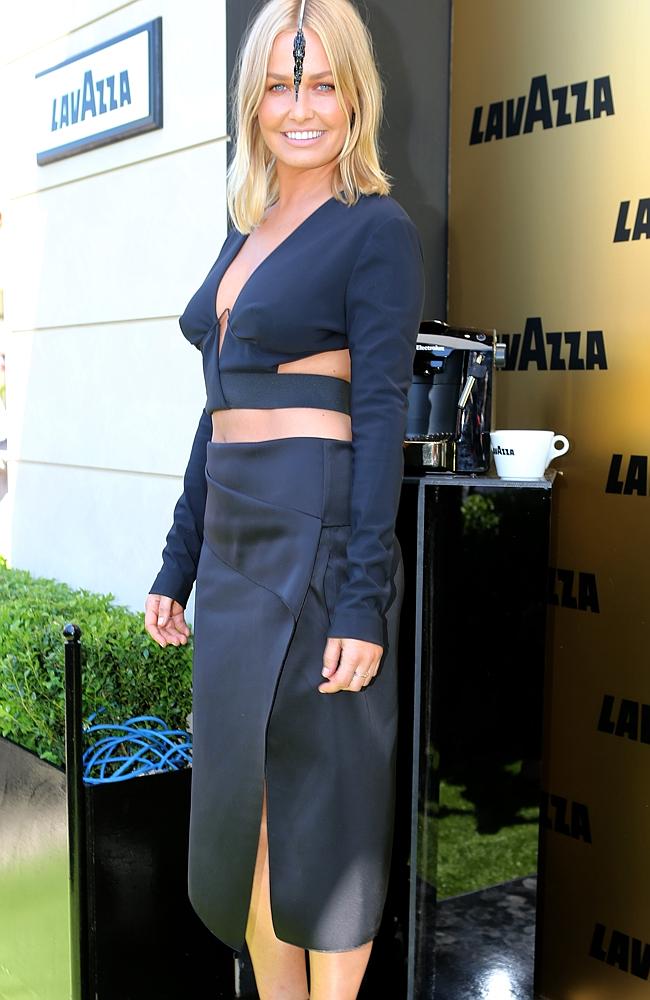 nto my outfit and enjoy a dressy day away from my everyday life. This is what kept racing so popular for so many years, by the way. It was an escape and a place to feel like a king or queen even when you weren't.Two venues survived during the Great Depression-the movies and horse racing…why? ESCAPE!
My last point is the importance of a dress code overall. If you don't already know, I live in the United States and have been involved with horse racing ever since I graduated from college. In just a few years, I have seen multiple race tracks close down for good, and others drop their dress code with the idea that it was stopping people from coming in as their books are in "the red."  I feel it is quite the opposite, racing has created such a bad image for itself in that it is a "no-class" sport. By literally encouraging people to dress up LESS, we are only doing our sport an injustice. Now when people see the races, they won't see those hats and fascinators anymore- they will only see jeans and t-shirts with a betting ticket and beer in hand.
I can stay home for that event.
The Melbourne Cup  and the Spring Carnival have such an amazing reputation as being an event that everyone needs to be at. Largely in part this is due to the fashion. You must realize without the degree of fashion that those days showcase (and have worked so hard to reach), Flemington wouldn't have the celebrity crowd or the international coverage that is has. It wouldn't be at all what it is today if there were GIRLS in short skirts and floppy hats (ehem…) rather then stylish LADIES in fabulous millinery. Plus if you say yes to a crop top- next will be shorts, bra tops, and maybe bathing suits! Extreme? Yes- but I've seen it all and it ain't pretty.
So when they say no crop tops, I think it is doing us all a favor. Yes- there are some classy versions-absolutely- but they cannot bring a ruler on the day to measure the width of the slit and give you a stamp of approval. Remember the flack that Ascot received for "fashion police??"  It is either it is allowed, or its not. And I choose not.
So….
Bravo Flemington, you made the right decision. I'll cheers to that in my dress, with no tummy showing, with a glass of bubbly.