July 2016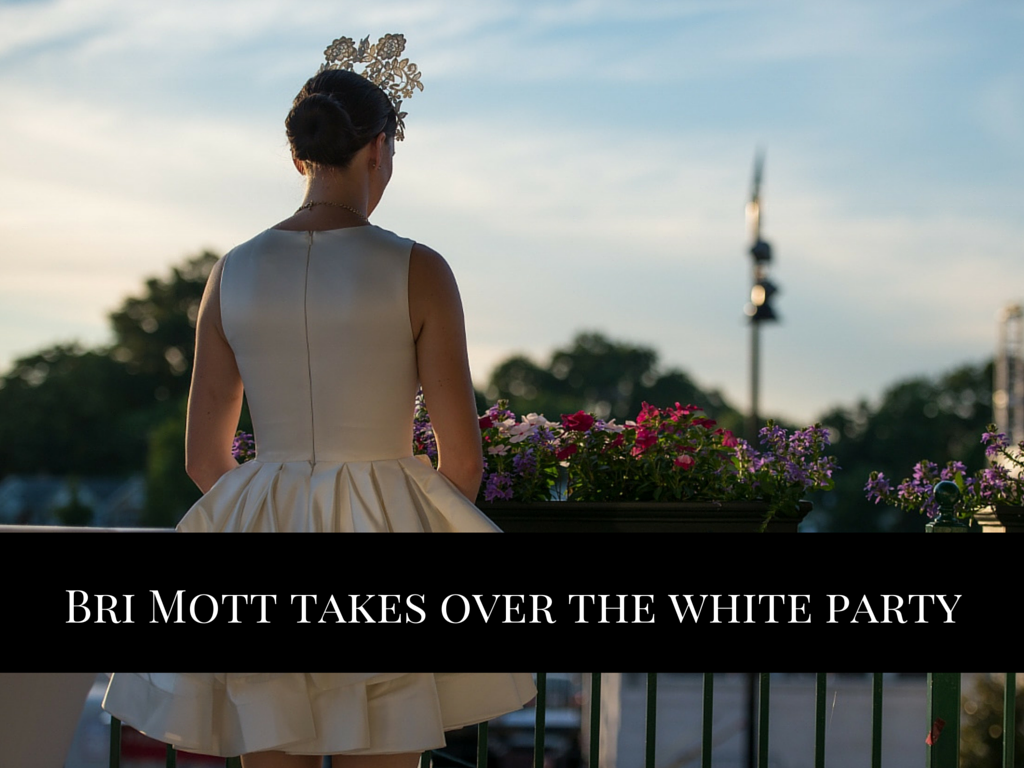 Outfit Details: Ashely Lauren Dress |Locopa Designs Fascinator| BCBG Heels| Longines Watch
Photos by LymanDVM Photography
Churchill Downs always throws a good party and the White Party on Stephen Foster night is no exception. Night racing is where horse racing meets the night life. This years Downs After Dark White Party presented two thrilling stakes races which are both Breeders Cup Challenge Series Win and You're In: Stephan Foster (G1) and Fleur De Lis (G2).
Of course the horse racing was the main event but Churchill Downs incorporated high fashion (yay!) into the night with a fashion show from KMAC Couture. See the gallery here.
I was on site to host the nights special events and introduce the fashion side of things…so of course I needed to dress the part. I saw this dress on the Belmont Stakes Longines Fashion Contest winner and thought if it came in white it would be a perfect dress for the White Party. The skirt is SO FUN! I felt like a fashionable cupcake and LOVE it! If you flip through my past styles, you'll see I usually like midi dresses as I think they fit me better but I had a blast with this shorter number. Plus, for night racing, the fashion calls for a bit more night-life and that is exactly what this outfit gave.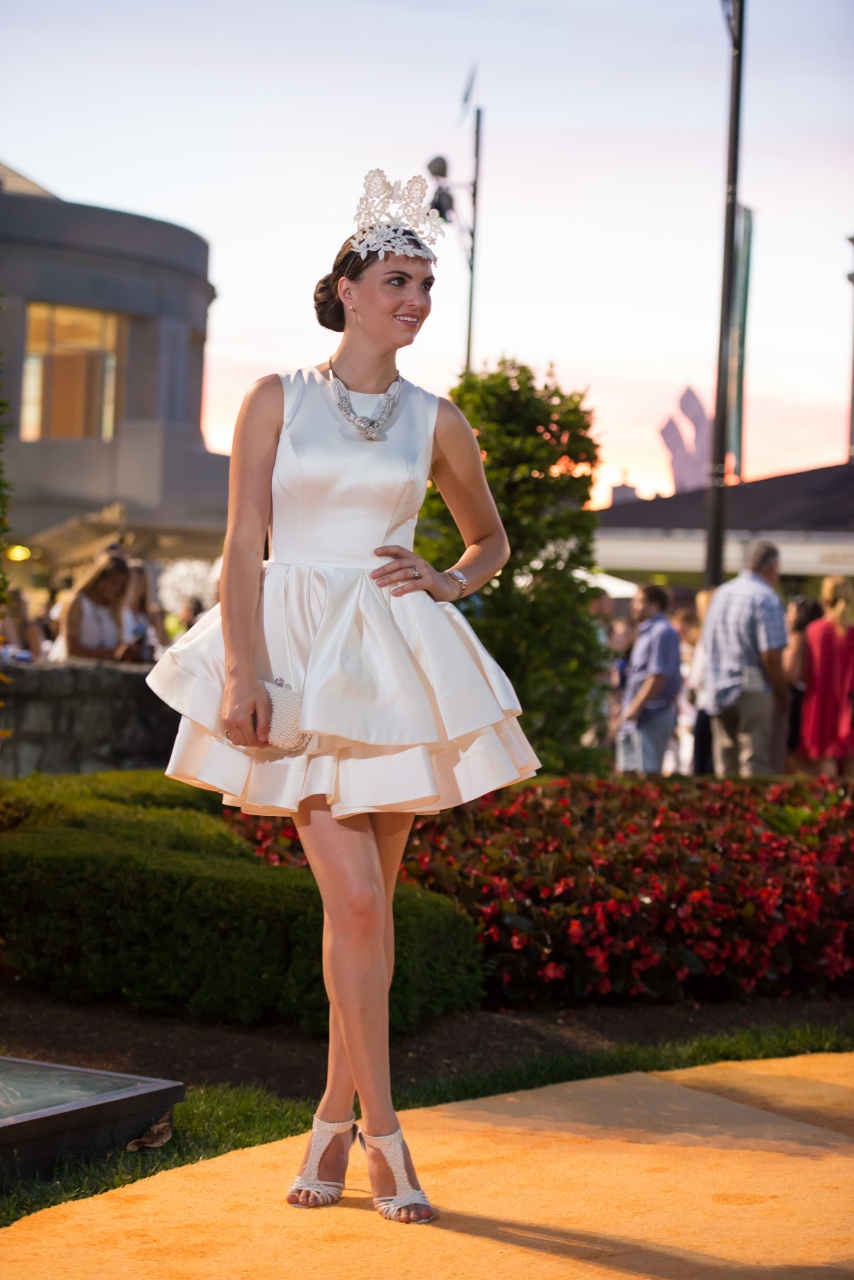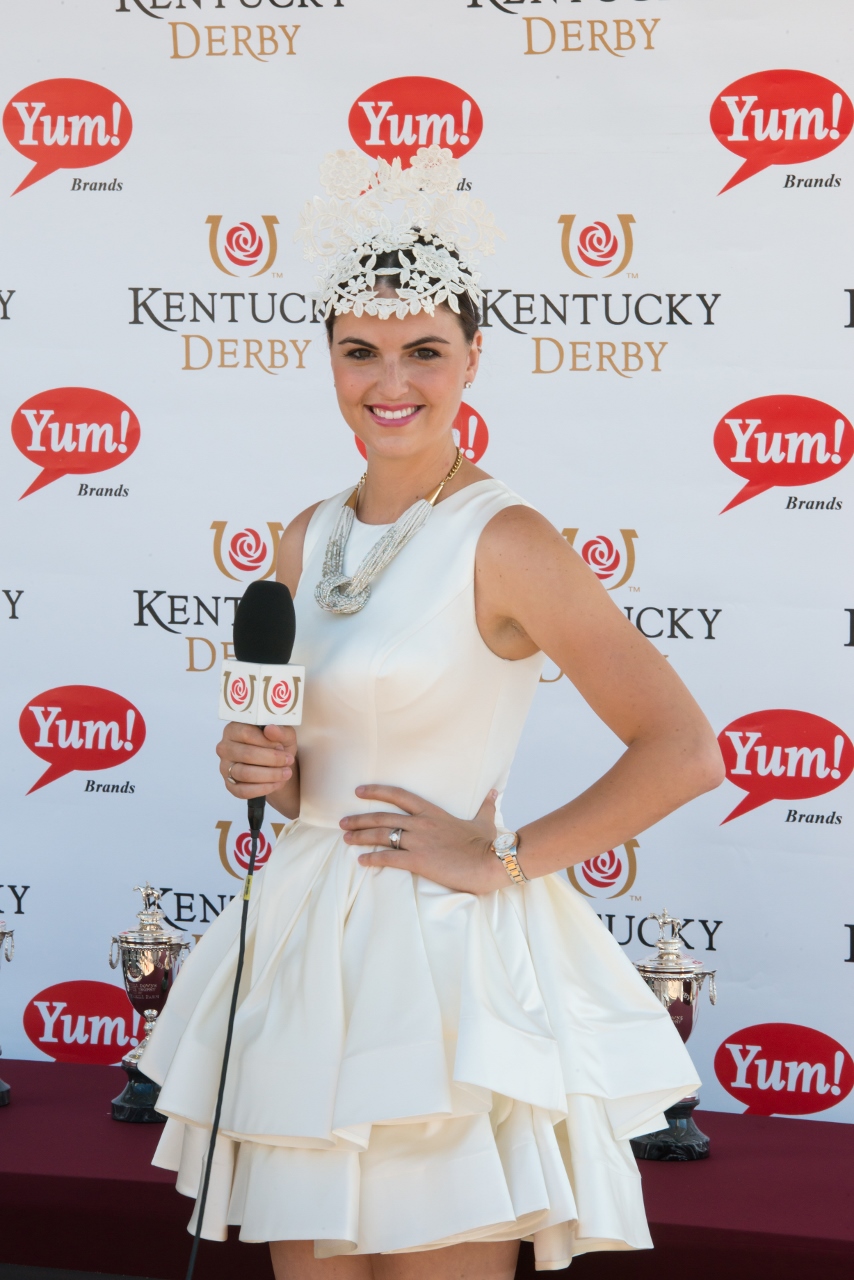 I can't say enough about this lace fascinator from Locopa Designs. The piece was something I acquired a few years ago and have worn to the Preakness Stakes and in numerous photo shoots. I will never get tired of this easy to wear piece. It is so simple yet such a head turner. I wore my favorite low bun to keep everything in place on the humid evening. I normally try and hide the elastic but I did my hair way in advance because I needed to be at the track four hours before the first post. I actually did not mind the elastic showing!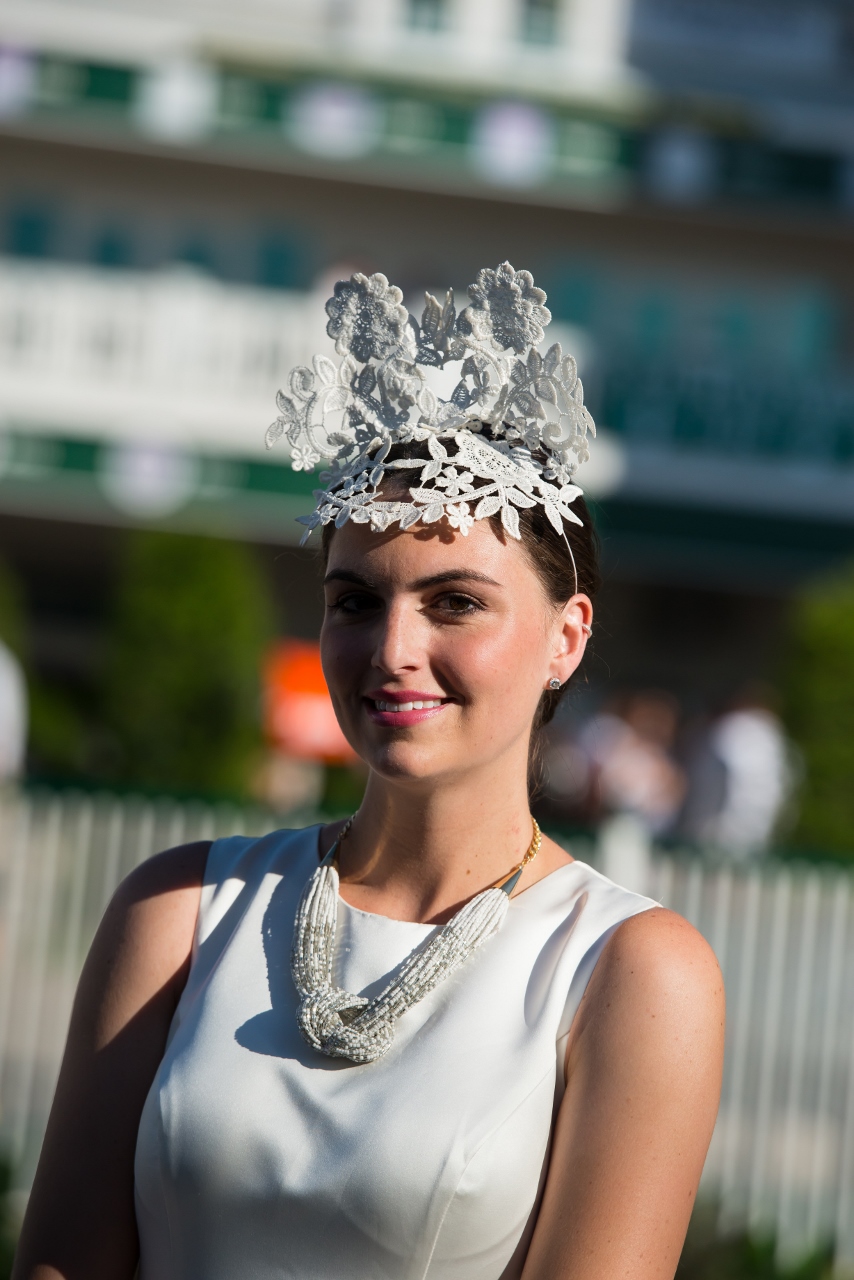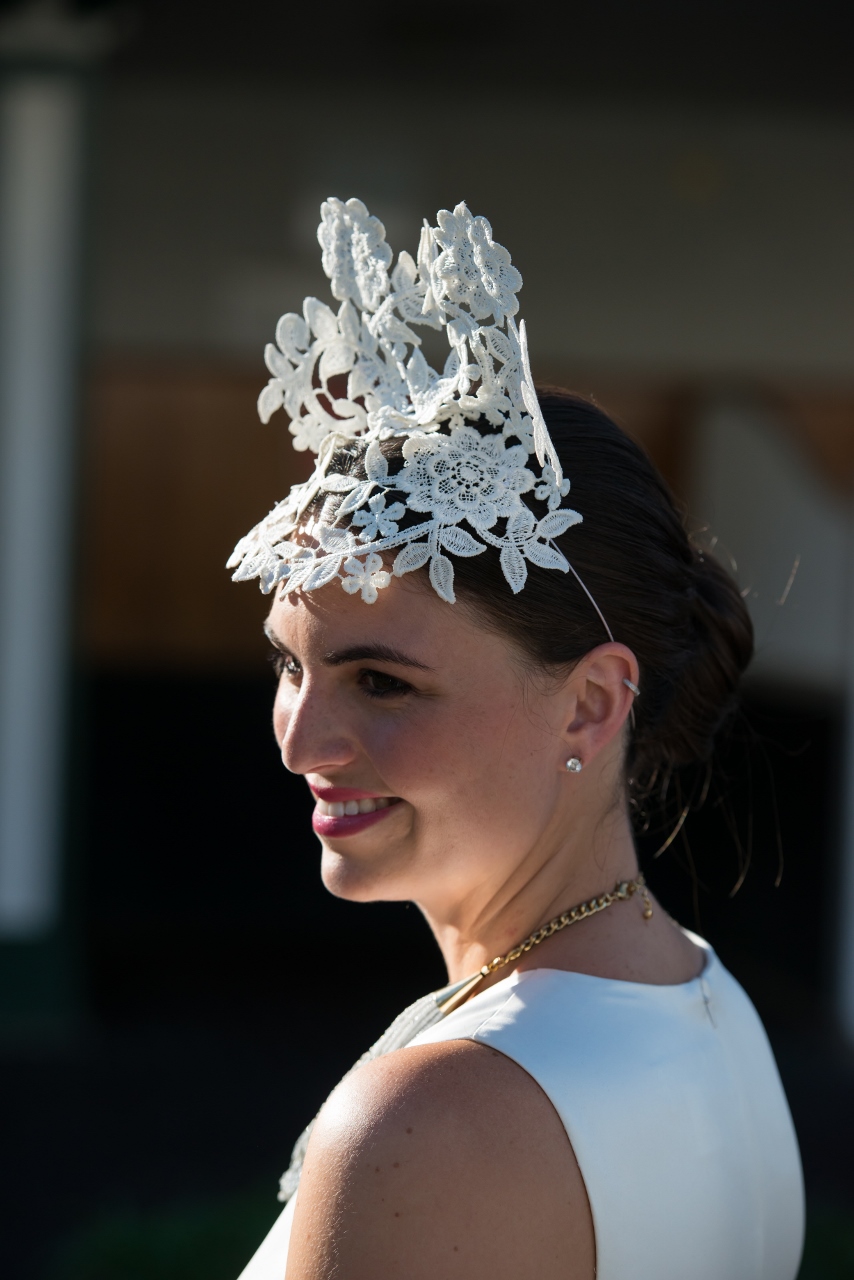 Besides the video work on the night, Churchill Downs closed off the Plaza Balcony for a VIP Party which we invited the fashionable crowd to head up and enjoy the night. The balcony had a great view of the live band, TV's to watch the races or a short walk to the grandstand, and this is the area that the jocks walked through to head down to the paddock.
Decorated with crystals, white linens and white leather couches, this was definitely the place to be. Christine and I enjoyed a few cocktails at the end of the night and got our liquid courage prior to hitting the dance floor!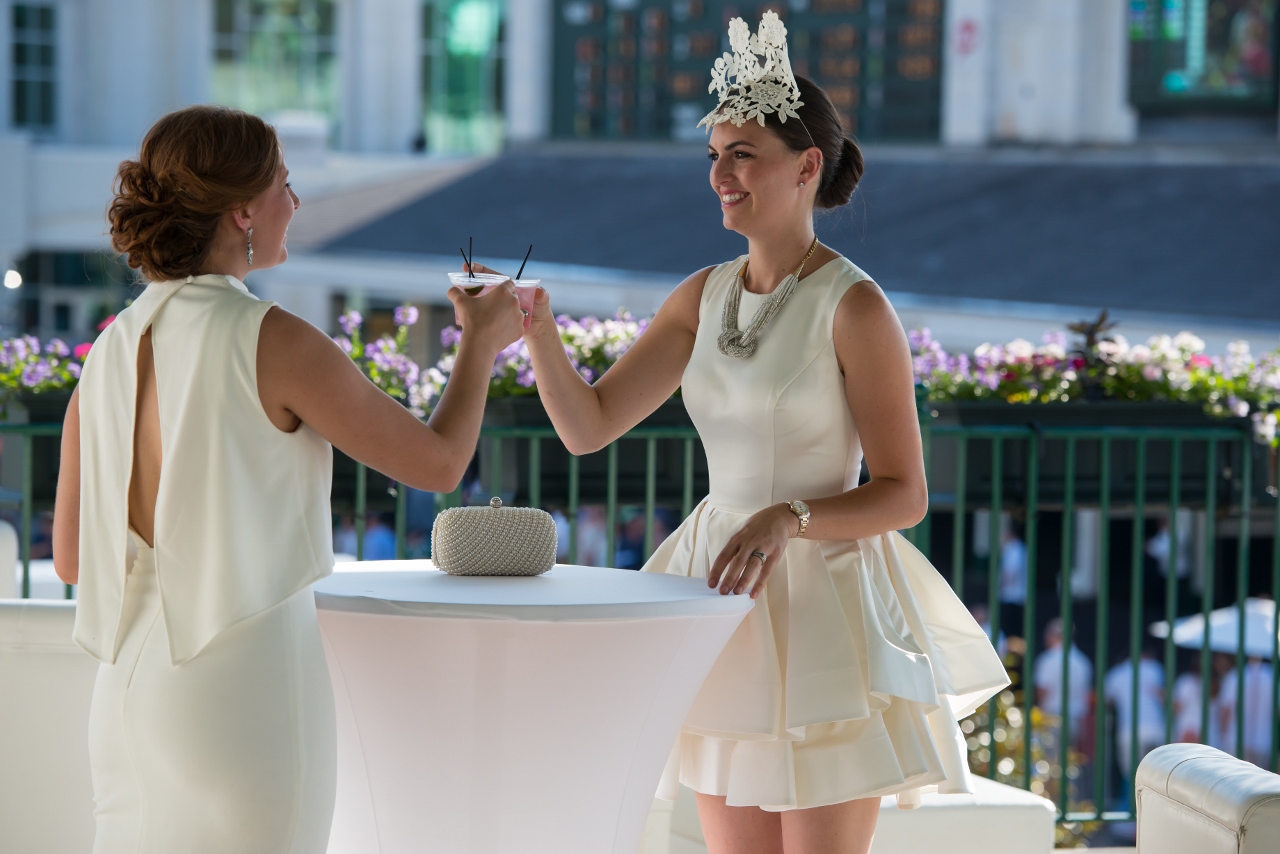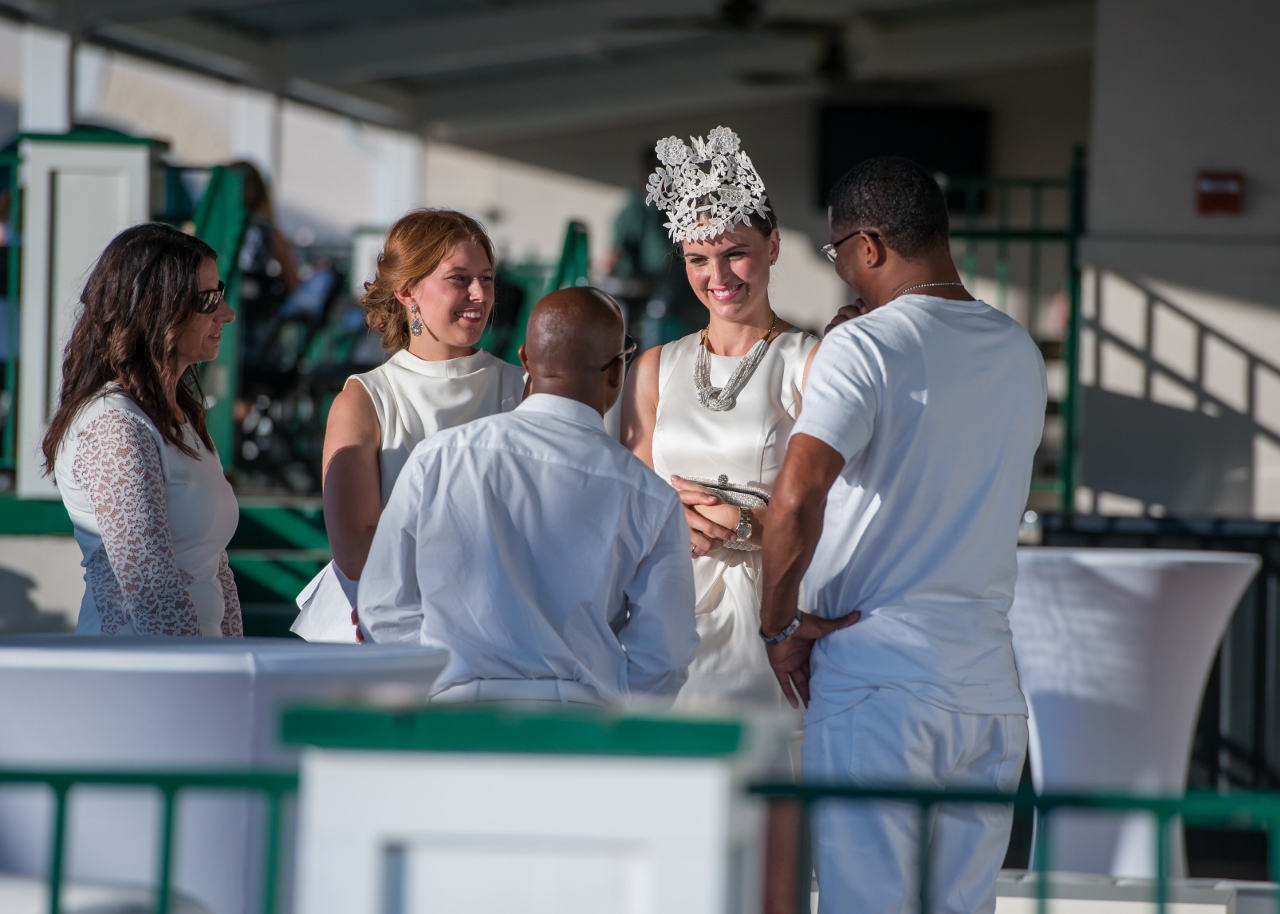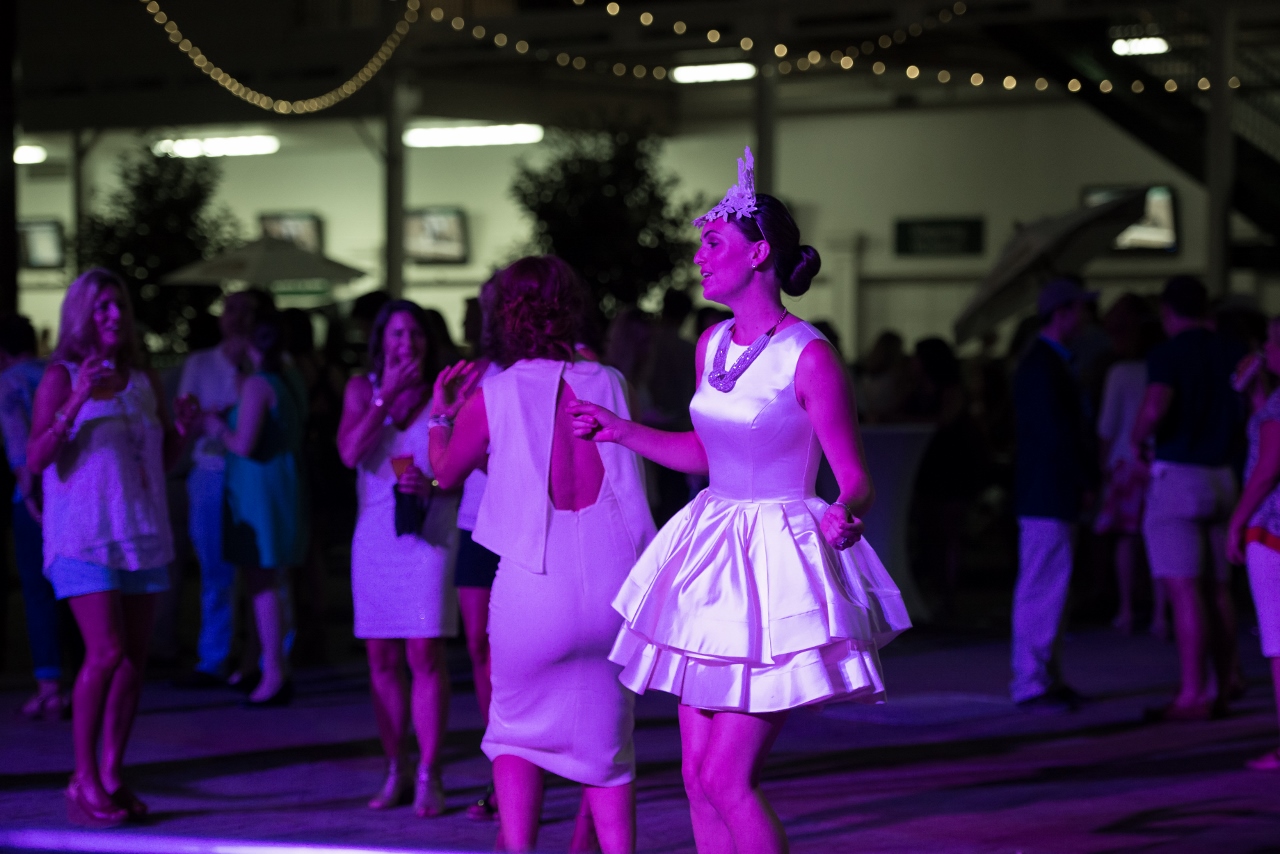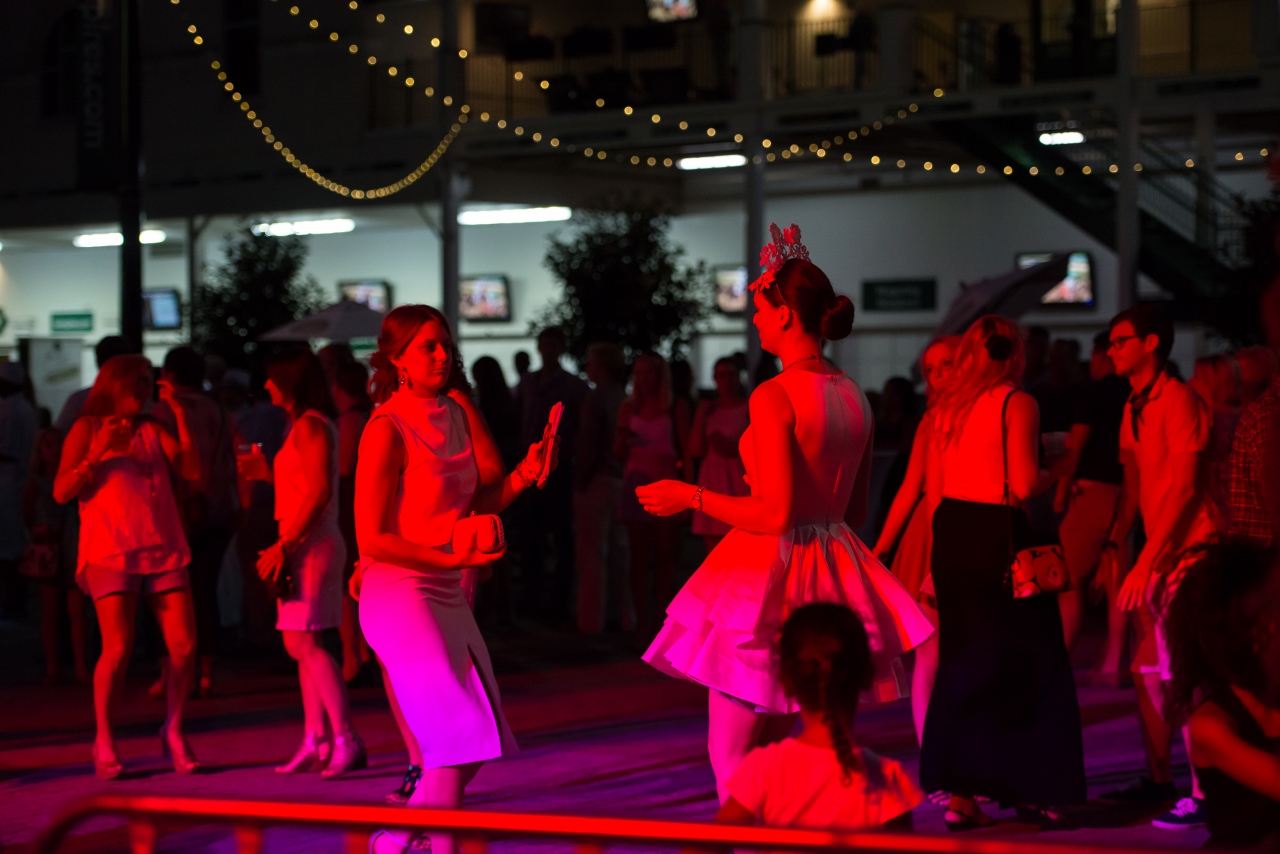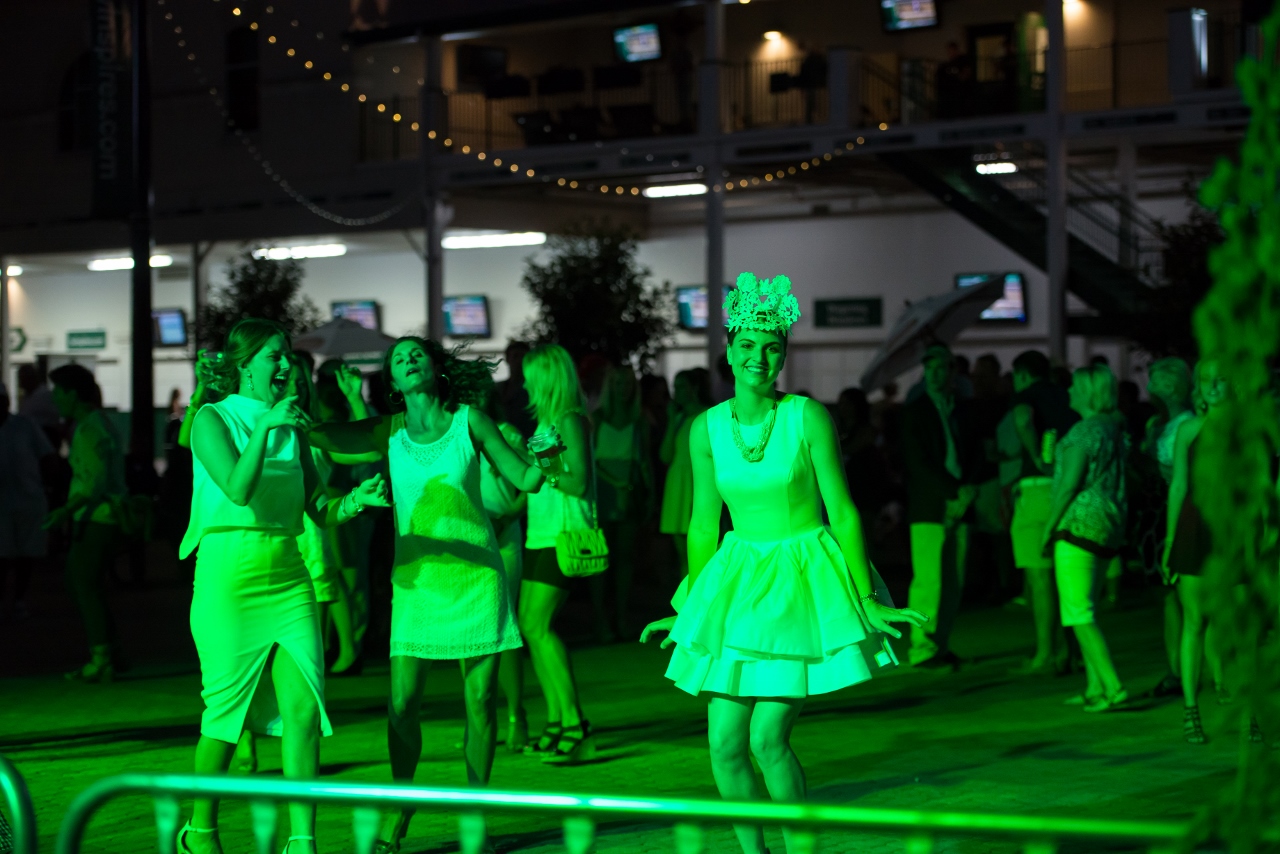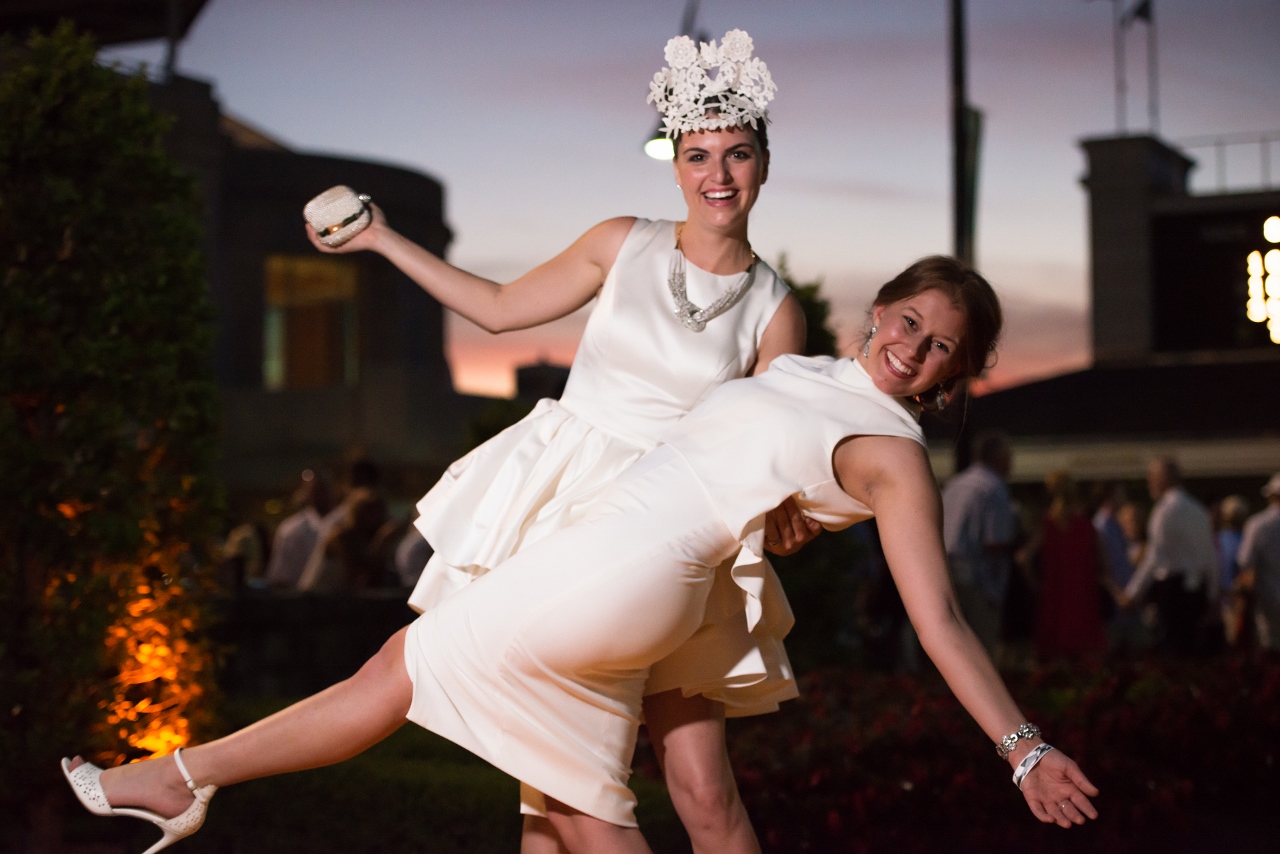 PS- if you love the dress Christine is wearing (I also wore to the Kentucky Derby)...it is on sale!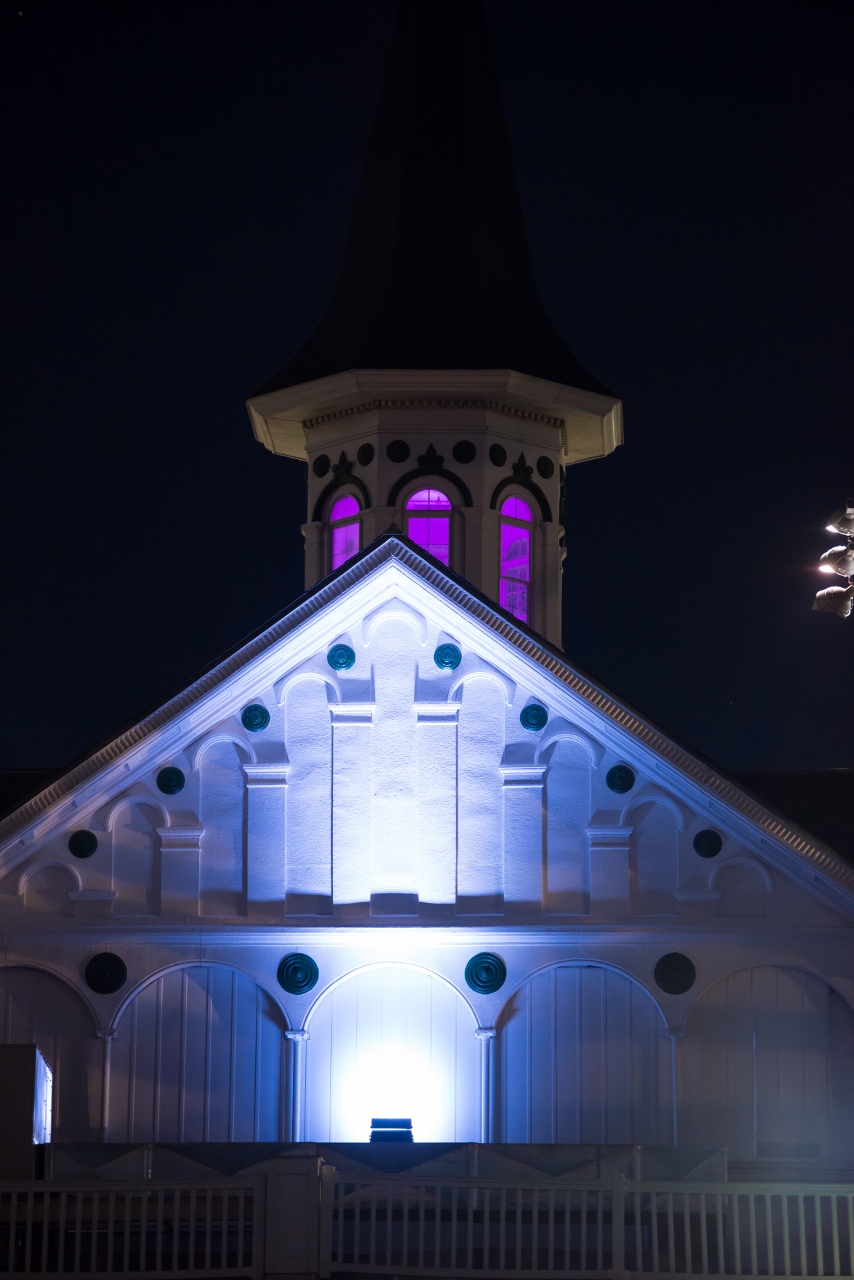 The White Party is definitely one of my most favorite summertime events. Live music, food trucks, cocktails, fashion, and horse racing is the recipe for a good time.