Breeders Cup at Keeneland
Saturday
The second day of the Breeders Cup, I went for more of a girlish (less Cruella Deville) softer look with different shades of deep red. I had chosen this gorgeous Karen Morris piece from our store and then selected the outfit pieces to match. I stayed with the risky choice of Rent The Runway and had the dress arrive on Friday (when I was actually at the races). The coat or cape/poncho came in with my original order and although it was more of a wine color than a red, it worked out well with the full outfit. I had a pair of shoes that I had purchased from eDropOff on Ebay that were an in between color of red and wine.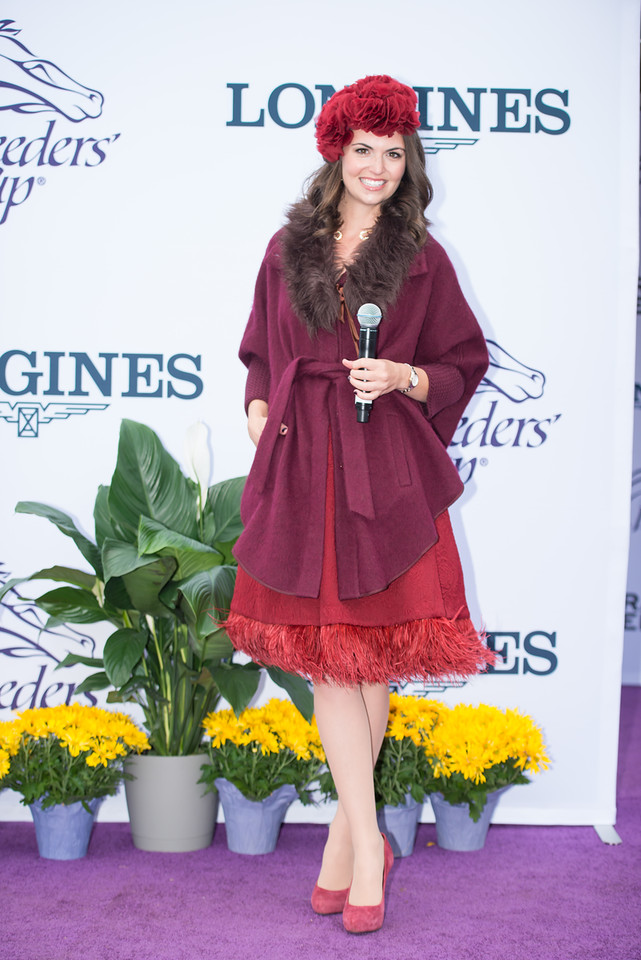 Today I wore some tights and it was amazing! No more goosebumps on the legs and it kept me much warmer than I would have imagined. DryArt did another fabulous job of hair and make up giving me a more natural look with warmer tones in my make up and soft curls. I ventured out and put fake eyelashes on (so fun!) which gave me more of a Dolce & Gabbana look.
I again wore the  Giles & Brother gold necklace that was rented and worn on Friday and also added a faux fur collar for extra warmth. The Tracy Reese Flutter and Fly dress was such a hit and it was both comfortable and fun!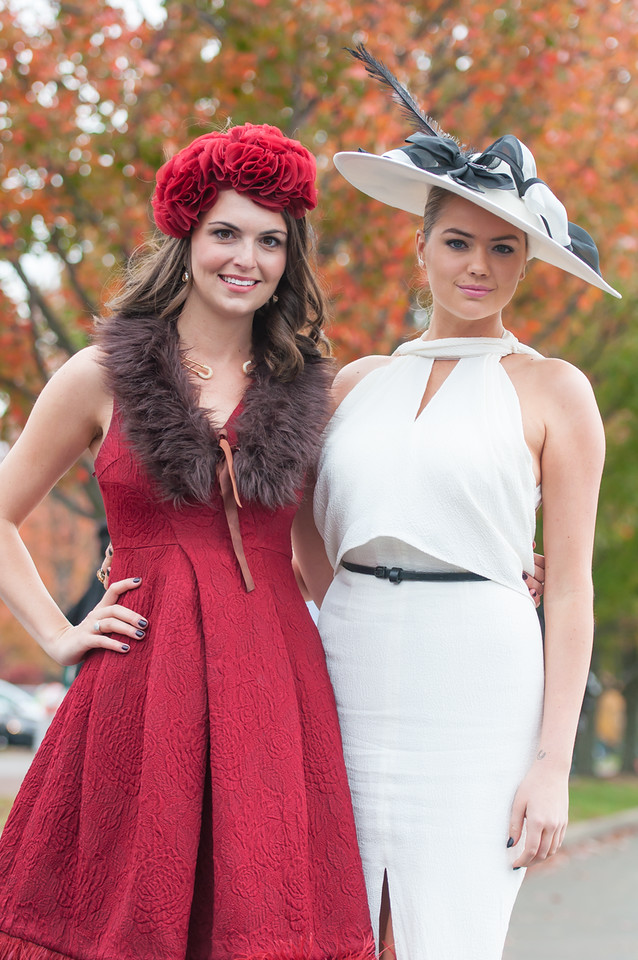 I had a lot of people tell me how this outfit was "more me" than the one the day before. I loved both outfits and how they were so different! My feet needed some nursing after wearing heels both days and standing on the concrete all day but other tha n that- the weekend was a successful one with What Bri Mott Wore!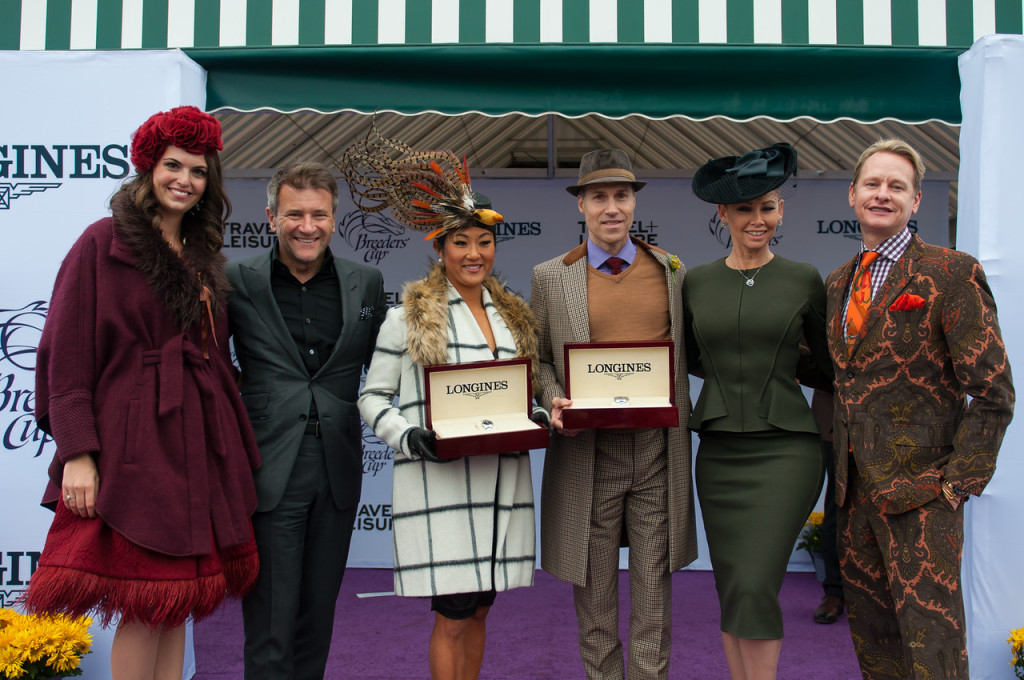 Friday
I chose to try a different route for this weekends races. Instead of purchasing two different outfits which would not only include a dress, a coat, shoes, etc…I chose to rent! I am the first to understand that buying an outfit for the races can get expensive. It is not just a dress that you need, its the whole ensemble including a hat! The hope is that you can usually use a bag that you already own and shoes but once you start to go all out- you really want to go ALL OUT!
While I was in Saratoga, I visited an antique fair just to kill some hours and maybe find some fun housewares. Instead- I walked away with a few vintage furs and a feathered pillbox (for $14!) . I knew this was a piece that I wanted to wear to the Breeders Cup here at Keeneland and therefore build an outfit around.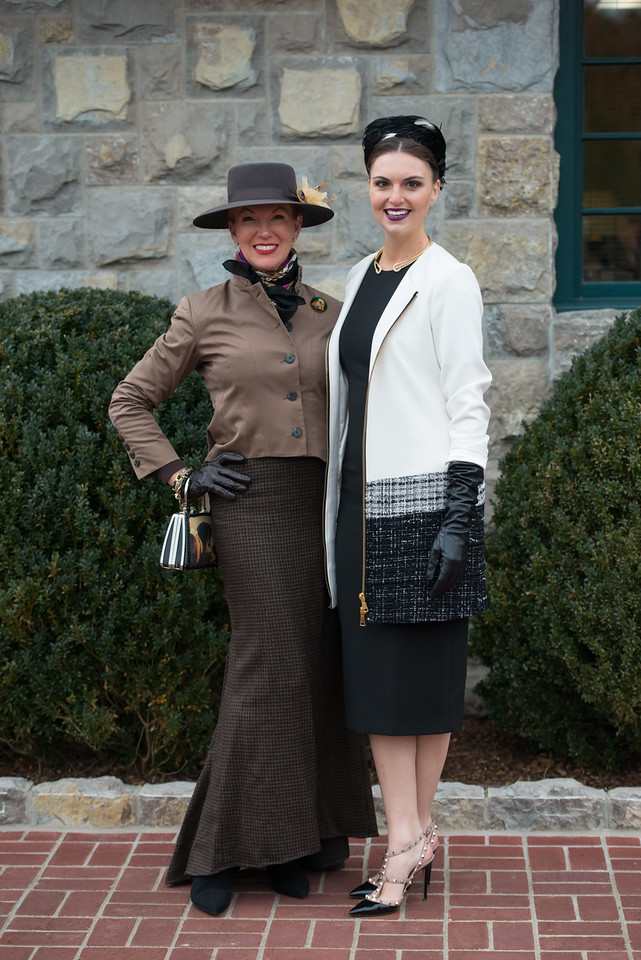 As usual, all of a sudden we are just two weeks out from the event and I have yet to find an outfit. I began the usual search online checking out a few of my favorite sites but couldn't find any standout pieces. The only one I found was a purple dress (I was trying to wear purple for one of the days) which was $500…and at this point I wasn't in the mood for that price tag.
Then I gave Rent The Runway a chance and in a quick sit-down, picked out a jacket, dress, and Giles & Brother necklace that would go with the hat. The Milly jacket had ostrich feathers surrounding the bottom which was going to be PERFECT with my feathery pillbox. The dress was just a piece to wear underneath and had that 'tea length' that I am in love with and the necklace had 'horseshoe' looking ends with a little glitter.
All of these items were due to arrive the Thursday of Breeders Cup week…giving me no time to fix a possible disaster. Although there wasn't a disaster, there were some problems with my initial order. Two sizes in the jacket were supposed to be delivered but after a late night email on Wednesday, only one (the larger) was on its way. RTR did send another style although it was no where near a substitute for my  original coat choice, it did give me something to wear to one of my dinners. The larger issue was that when the chosen coat did arrive, the feathers, that were the reason I picked the jacket out in the first place, were nowhere to be seen. How do feathers just disappear? We will never know.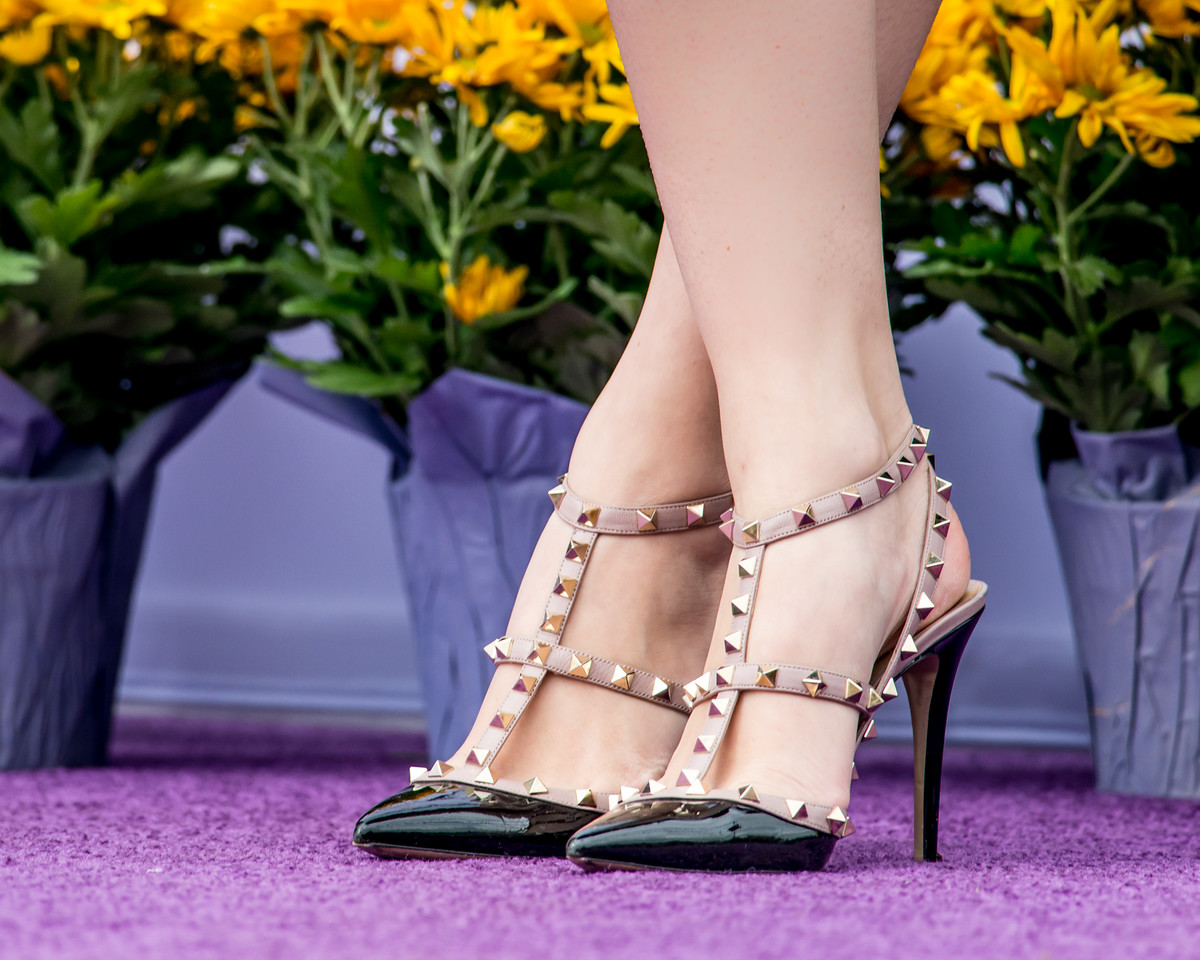 In the end my outfit came together just fine. The Elizabeth and James black dress ended up being my favorite part of the rental- fit like a glove and was stand out by itself. I had so many compliments on the necklace so much that I wore it a second day on Saturday. For accessories,  I grabbed a pair of long leather gloves from the FATR store, strapped on my trustee Valentinos, and went daring with a purple lip from Marc Jacobs. If it wasn't for the amazing hair and makeup job by DryArt Lex- I probably would have looked like Wednesday from the Addam's Family. Instead I looked like Morticia- in her madeup and fashionable younger days. It was Halloween weekend after all…..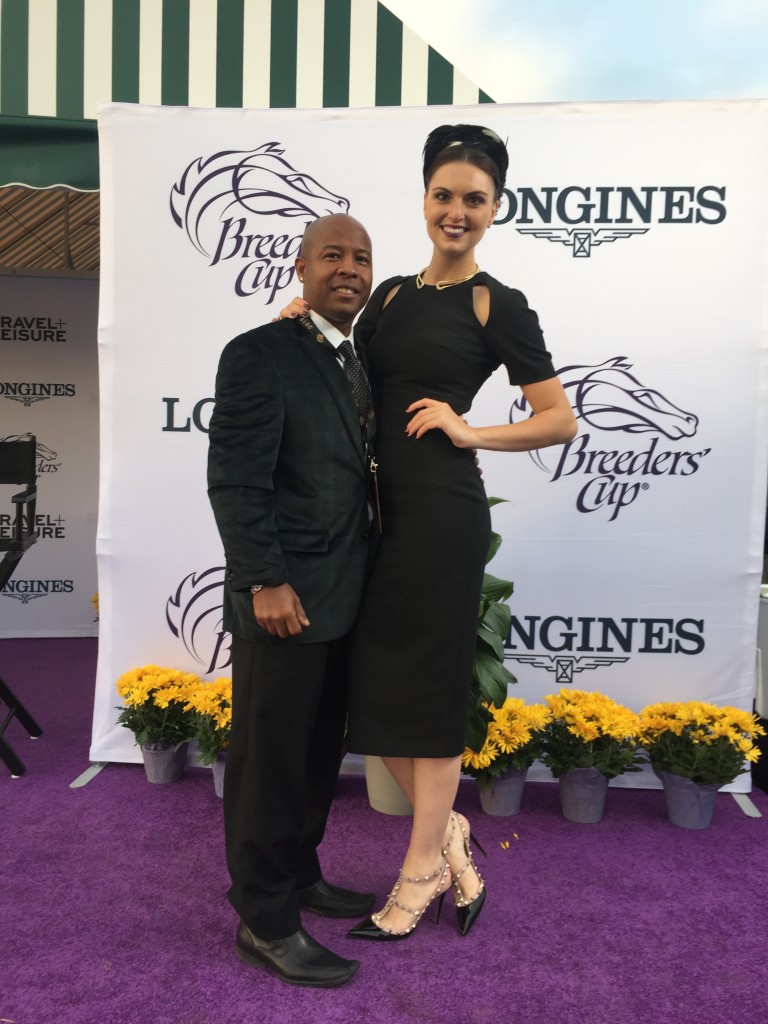 Here's a few of my instagrammy's: