Welcome to the Gentleman's Club

(Not that kind of club…get your mind out of the gutter!)
Check out these great tips for picking out your next racing suit:
MENS RACEDAY ACCESSORIES – THE WATCH

Once upon a time, men wore watches to keep track of the hours. Not so much anymore. If you're like most guys, you have a smartphone that tells the time just fine. So nowadays, timepieces have become even more of a fashion statement! You wear one as an accessory to match your outfit or communicate something about your style.
And the race track is a place to make sure that you have the ladies very much of the opinion that you're a gentleman of style and sophistication. Like any other piece in your wardrobe, your watch needs to make sense with the rest of what you're wearing. Here's what you should keep in mind.
 A. It may sound old-fashioned, but when wearing a leather-strap watch, you're always safe matching the strap to your shoes—brown and brown, black and black.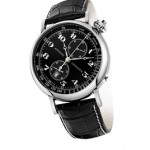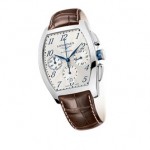 B. If you sport a distinct style—let's say you're into the whole prepster thing, or maybe you're a minimalist guy—keep it consistent. Your watch should be of that style, too.
C. A watch with a plain black or white face—and a leather strap or a steel bracelet—will go with everything.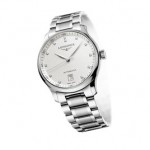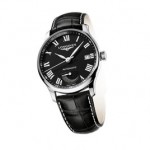 D. Finally, if you're heading to a classy event, make sure you've got a formal-minded watch. Leave the dual-compass waterproof rock at home. Instead, opt for a slim, unadorned timepiece with a black leather band. A formal watch should keep time, not flash it.
Depending on your personal style and preference there are plenty of different designs and looks to choose from these days for men, and LONGINES are one of the world's leaders when it comes to making not only fantastically well-crafted pieces, but also designs and looks that will have the ladies definitely checking you out.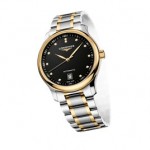 Check out some of Longines fantastic designs right here
 THE IMPORTANCE OF SHOES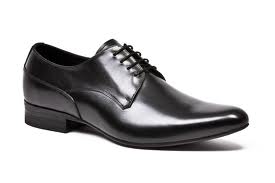 Hello boys!!
The girls in the office have been having a solid debate over the importance of a gentleman's footwear when he is out in public and especially at the races! And let me tell you, it was a unanimous decision by us all, that having a nice clean pair on your feet will most definitely get you noticed by the fillies off the track.
Men just never seem to get the thought through their heads that it's important to make sure the whole look is great! Sure, you can get a nice suit and tie (bow-tie) together, add in a pocket square to give yourself that debonair touch, but so many of you forget to take care of the footwear, and were telling you, it's actually one of the first places our eyes wander when assessing a potential suitor.
So, in the spirit of giving you all a chance at the track with all the fine fillies in attendance, were here to help and make sure you don't trip over yourself! Here are just a few basic pointers on making sure that things are all good!
1. If your socks are white, we don't want to see them. A hint of a fun printed or colorful dress sock? That's in style. But if you didn't do the laundry on the good socks and all you were left with was gleaming white, they better stay tucked away.
2. Match your shoes to your belt. This rule is an oldie but goodie. Wearing black shoes? Black leather belt. Even better is the camel shoes + camel belt combo.
3. Keep them clean. The cardinal rule! We don't care what you paid for them or how old they are, all shoes need to be taken care of! If you're walking out that door and trying to impress, then they better be looking like they just came out of the box, I mean, we want to see your reflection in them! Learn how to waterproof your shoes in this classic article and then learn how to shine your shoes here.
4. Cowboys Boots. Guys, these do not work with suits…unless you are a real honest to god cowboy! Then we won't mind one darn tootin bit!
5. Invest in quality – Not every man can afford to spend hundreds of dollars on his shoes; however, many of those who can instead choose to waste money elsewhere and buy new inferior shoes every few years.  This is never a winning strategy. You can save money in the long term by buying more expensive shoes that last for decades.
Amaze-balls Bowties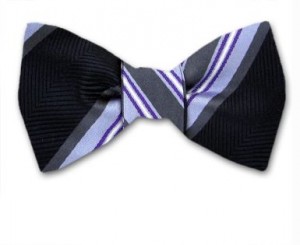 Bowties have become widely popular at the horse races. Its a cross between that vintage classic look with a little bit of risk. Men of all ages from young boys to the fashionable seniors have embraced the little bow around their neck to bring their racing outfit to the next level. Many even match their bowties to their pocket squares (but that's for another day).
For many of you that have never ventured down the bowtie path we know it can be a bit daunting as the fear of tying a bowtie can get to you! Well have no fears! Tying a bowtie isn't that hard…and then there are always clip ons! See the picture below to start practicing: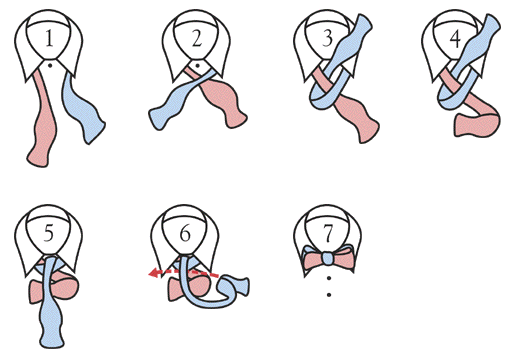 Now that you know how to tie a bowtie, its time to go shopping! If its your first BT, you either want to go "balls out" with a fun print or design, or play it safe with a solid. Either way there are plenty of places on the web to purchase your perfect bowtie!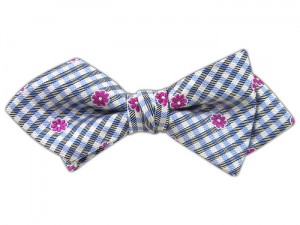 Nothing beats finding a small town shop with fun ties but if your not in the mood to search on the streets check out these websites:
The Tie Bar : Hundreds of bowties of all shapes and colors…including knitted ones!
SuperAwesome Bowties : Small shop handmade with all types of prints from kaleidoscope to Wonderland…great to check out!
The Perfect Necktie : Very easy online shop to look around in. Lots of different styles and patterns. Use the menu on the left to find your perfect bowtie!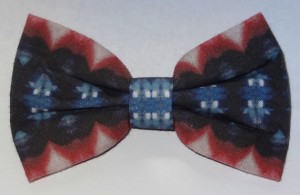 Each style is their own…there's no best bowtie for the races! Stripes, polkadots, paisleys, and more…regardless of your choice just rock the bowtie and have a great day at the races!
Belmont Stakes for the Boys
The Triple Crown road is unfortunately coming to an end in 2 weeks with the final leg, the Belmont Stakes to be held and Belmont Park in New York.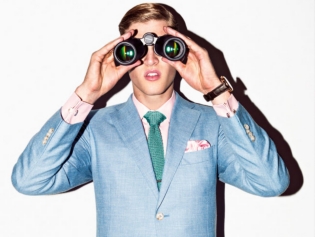 Unfortunately this year we will not have the thrill of watching the potential for history, but the field is shaping up to be an absolute cracker, and that means its time to get yourself dressed up for a big day.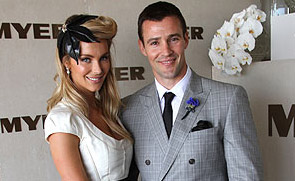 The Triple Crown trends this year have all been spot on, we've seen some fantastic outfits and designs at the previous two legs in Kentucky and Baltimore and we don't expect any less here right on the doorstep of fashion mecca NYC!
The women will be treading the path of the predominantly classic Black and White trend so it's up to the guys to provide their partners with a bit of color to offset it. Really, it's pretty much the skys the limit here for you boys, you can just about set yourself up in anything and it's going to blend in and match the sea of gorgeous gals in black and white. So let's not make it too complicated, make sure you've got a nice suit and tie combination ready to go, maybe throw in a pocket square for a little NYC suave and get out to Belmont and have a fabulous day with your friends.
Check out some of our suggestions if you're a little unsure with what you might want to put together.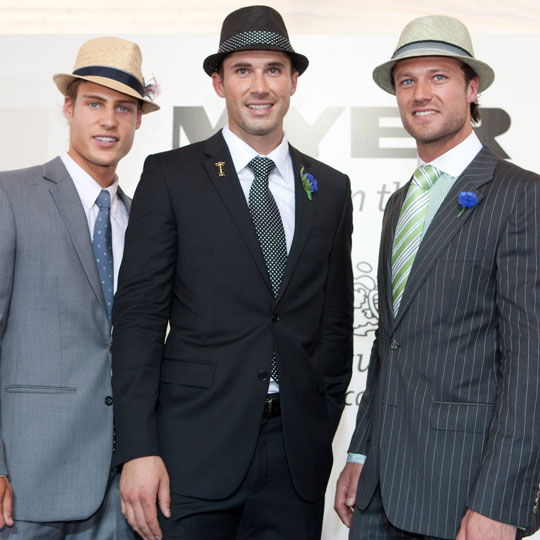 Spring has sprung!! Finally!!
That's means it's time to get out there guys and start looking your best for the ladies!
We visited Keeneland this opening  Spring weekend and saw some fantastic style on the men and some that need some guidance. We know it's been a long winter and it can sometimes take a run to get yourself back into peak form, so we thought we might just help you with some possible gear changes that could see an improvement next time at the track….
Suits…again
Guys, we cannot tell you enough how good you look in a nicely fitted suit!! Jeans and a white T can look great as well, but nothing and we mean nothing, looks as good and more importantly gets a woman interested than a man in a good suit!! So try something different if it's not your normal thing, spend a day at the track in a suit and you'll notice a big rise in the attention you'll get from the ladies. There are so many different styles and types, it's impossible not to be able to find one that makes you look great.
And don't be afraid to depart from the classic Grey/Black/Navy. This spring men are being encouraged to try a little colour like the ladies!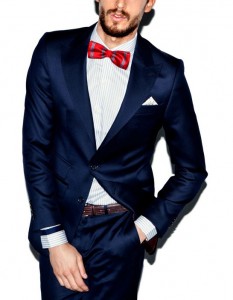 Shirts and Ties
Okay, you've heeded our advice and you've gone and got a new suit or you've just decided to pull it out of the closet and give it a run at the track…well done!!
Now, this is where you can just let loose and have endless possibilities. There are so many stunning options for a guy when it comes to shirts and ties, so don't be afraid to just explode. Make a great combination with the two or go simple with a block coloured shirt and then let the Tie say something about you by making it a bold pattern.
Check out some of these styles…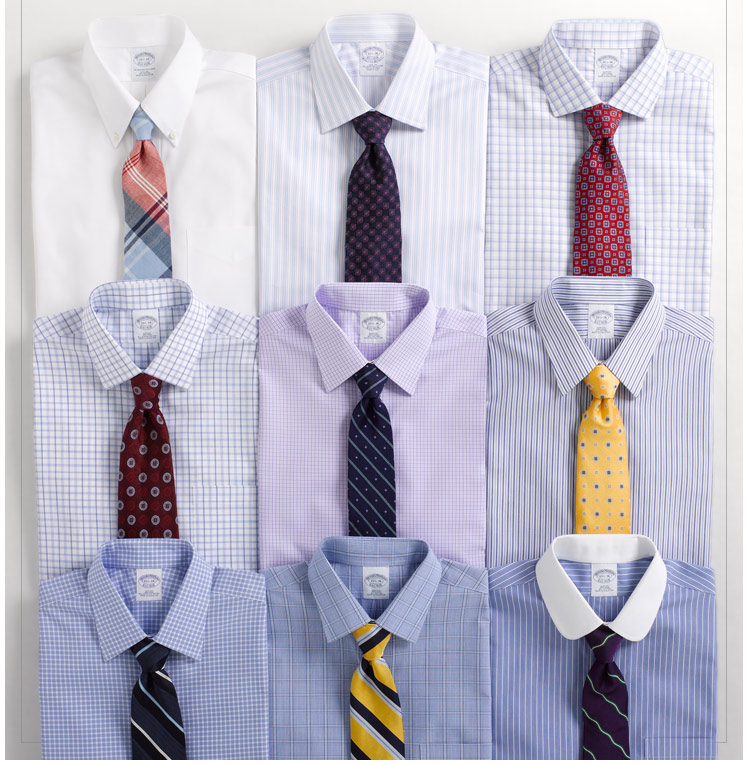 Men's Accessories that will take your racing outfit to the next level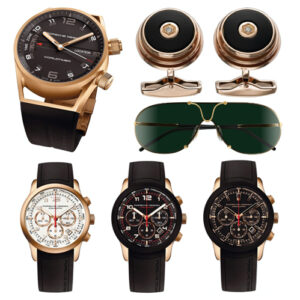 Spring racing season is upon us in earnest and it's time to start looking at ways to give you the edge in the style stakes!
We know, we know! You don't really have the advantage that us ladies have when it comes to accessorizing an outfit, with amazing shoes, fabulous handbags, gorgeous jewellery…sorry, I'm getting of track…it's just so easy! Ha Ha
Right, where were we? Oh, that's right, getting ahead in the fashion stakes and standing out a little for the ladies. It's pretty straight forward when it comes to guys in regards to the options that can exist here, so let's keep it simple and have a look at the "Fab Four".
CUFFLINKS – These little beauties are a fantastic way to either put a little classic style into your outfit, or if you're so inclined…have a little fun.
If you're looking to display that edge of class, be a little suave, then the best thing you can do is make sure that the cufflinks somehow tie in with the colors of your shirt and tie. They can still have a style or pattern of their own, but matching these things shows the ladies that you are aware of looking good and not afraid to make an effort to portrait that.
On the other hand (or Wrist) you can also choose to display a little flair, a peek into your own style or just pay homage to hobby or something that displays a bit of humor. There are plenty of novelty cufflinks that you will find that may just at as the starting point for a conversation with the ladies, so don't be afraid to be a little different either.
Just be yourself and choose whatever makes you most comfortable, nothing is sexier than a man who knows who he is and makes no compromises…that comes when we get hold of you! Ha Ha!
Check out these sites…
http://www.cufflinksdepot.com/
http://www.cuffart.com/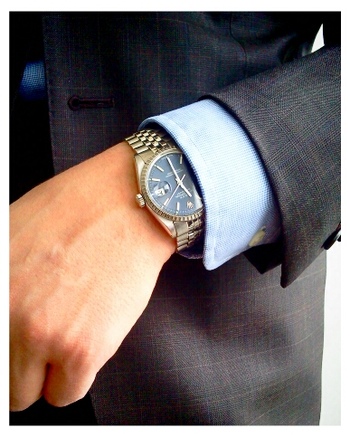 WATCHES – Sigh!! Boys…this is one of the really important ones, trust me!!
The watch on a man's wrist can determine in an instant (be it fair or not) exactly how much attention may be afforded to you by that stunning lady you've got your eye on. The races is a not a place for digital watch, especially your super-duper training watch complete with GPS and heart rate monitor, regardless of the fact it may state your fit and keen on keeping healthy, it's a no no, enough said!
A man's watch is statement of who he is, what he's done and where he is going! These are three very important things when we ladies are looking around for potential suitors. There are so many classic styles that can be chosen and it seems to be the one area when men can easily outspend women when deciding on their choice. But don't despair guys, we know that not every man has the $$$ to splash out for a Tag Heuer, Breitling or Raymond Weil, but there are plenty of nice watches out there to make you look like your rolling quite well.
Take a look here…
http://www.worldofwatches.com/MenWatches.asp?g=38
http://www.watchshop.com/Mens-Classic-Watches.html
TIE PINS – We won't go into too much depth here, but the Tie Pin can be much neglected when it comes to adding something fresh to your outfit.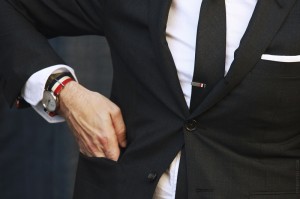 Basically used as an anchor to keep that stunning tie in place and protect you from having it blow up in your face on a windy day, Tie Pins have been around since forever as they serve an obvious purpose but also bring your outfit up a step.
The beauty of them (like Cufflinks) is that you can choose to display a little class and keep it simple or wear one that has a little pizazz and shows your personality.
Either way, feel free to give one a go when your next out at the track for a big day, you might be surprised at the attention it gets you.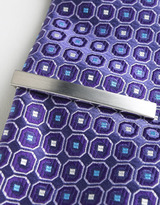 See what's on offer here…
http://www.swaggerandswoon.com/index.php/men-tie-clips-c-285_28?gclid=CLaU1KGlqbYCFUhfpQodbVIAiQ&currency=AUD
http://www.justcufflinks.com/tiebatiecl.html
SUNGLASSES – Ahhhh, covering the windows to our soul is important business, and it gives you the chance to check out the fillies without attracting their attention and alerting them to your presence, well until you're ready to engage them anyway! What? You think we don't do the same, pleeeeease!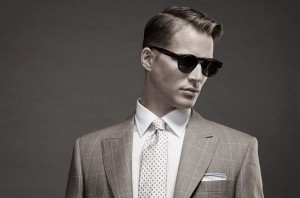 This is a landmine; a pair of sunglasses is something you should really choose carefully, as not all types suit all people. Believe me, some sunglasses look great on one guy and horrible on his best mate, it's just an unfortunate truth!
Pay attention to your face type, decide on whether a metal frame is better than a plastic one, these things will help you get a pair that looks smart on you. Oh, and please please please, neon sunglasses and those 'Flys Eyes" versions that you see on music videos…are not race day worthy, unless you're in the infield at the KY Derby or Preakness Stakes. Also…keep them off when you are inside…please.
Look for a solid brand like Ray Ban or Carrera; there are plenty of great designers.
Shield your eyes here at these sites…
http://www.ssense.com/men/designers/all/sunglasses?gclid=CO-lnbujqbYCFUYhpQodZEkAbA
Pocket Handkerchiefs or Pocket Squares?!
These little beauties are an often forgotten piece of the puzzle when it comes to putting together that race day outfit.
For something that really is just a very small addition to a man's outfit, they sure can make a big difference!
Just like with ties, there are plenty of different options and no "set in stone" rules you have to follow when choosing how you want this eye catcher to look, so here's a few of the options…
Puff-Fold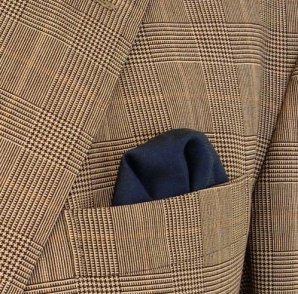 A fold so simple your six-year-old nephew could make it. Leave ample time for tucking and tweaking with this fold; there's a fine line between laid back and lazy, and the puff fold walks it with aplomb.
Lay your square out flat on the table; pick up the square from the centre and pull to a point. Fold the pointed end up to the 'ruffled' end and neatly tuck into the breast pocket.
Point Fold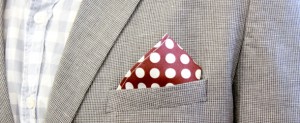 A simple, elegant fold that peaks up out of your jacket, adding height to your torso area. A timeless classic, always fold the bottom up three quarters of the length for added rigidity so your pocket square doesn't droop.
Fold your square into quarters. Position the square so it appears diamond-shaped and fold the left and right corners into the centre. Fold the bottom up three quarters of the length of the design to add stability. Tuck into the pocket exposing the top half of the design.
Square Fold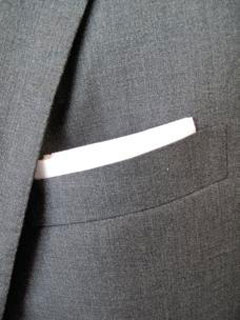 Another timeless classic. The square peeks out the top no more than half an inch – much more and it looks like a badly misplaced napkin. Don't be tempted to simply fold into quarters; it won't slip neatly into your pocket, plus it'll sag or slide without the added support of the correct folds.
Lay your square flat on the table; fold the square over to the right. Fold over to the left ensuring the resultant rectangle is the same width of your jacket pocket. Fold the bottom up three quarters of the length of the design to add stability. Tuck into the breast pocket leaving half an inch exposed.
Multipoint fold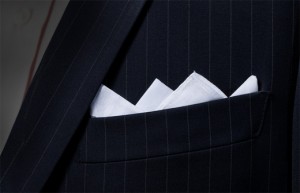 This is a beautiful, decorative fold that should be reserved for the most elegant of occasions; remember, it's a highly ornamental fold, which will naturally draw much attention – don't upstage your groomsman or special guest speaker with this design!
Fold the square roughly in half along the diagonal so the points don't quite meet. Pull the two ends up and over far enough to make four points. Fold the edges in to match the width of your pocket. Pull up the bottom and tuck into the jacket pocket.
So next time guys that you're getting ready for that day out at the races and you want to stand out and make a statement, give it a try, tuck one of these little beauties into your top pocket and show the ladies that you've got a little class.
We are 'For' Fedoras!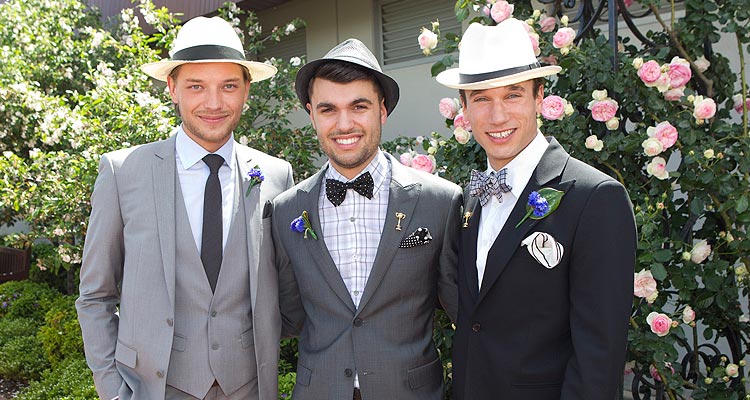 The spring racing season is upon us, so that means getting ready for some fun in the sun!!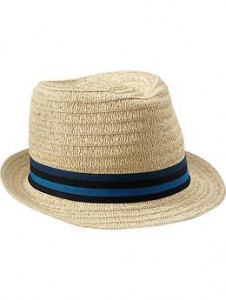 A lot of the fashion talk at the races is directed at women, and we all have to admit they are the ones who on general ramp it up the most. But that by no means is an excuse for you handsome guys to take things easy and not try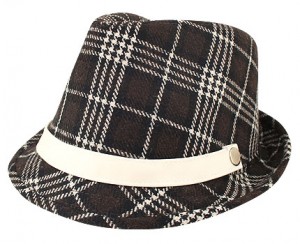 something new to spruce up your look.
So, with that in mind, let's take a look at fedoras for men! The Fedora hat is typically creased lengthwise down the crown and "pinched" in the front on both sides, Fedoras can also be creased with teardrop crowns, diamond crowns, center dents, and others, and the positioning of pinches can vary. They are a fantastic way to add a little culture to your look as well as a practical way to protect you from the sun and other elements of the weather.
When most men are getting ready for a day at the races, making sure that their suit is ironed and their tie matches their shirt is about as far as they go, but the addition of a nice fedora can really make them stand out and give the ladies a clear indication that they are their own man and have a certain level of confidence, something we ladies are definitely drawn to!
Take a look at some of these snazzy combos produced by men at the track…
So the next time you're getting ready for a day at the track, don't be afraid to try something a little different guys, trust me, if you take a little time and make an effort, not only will you look and feel great…the ladies will take notice of you as well.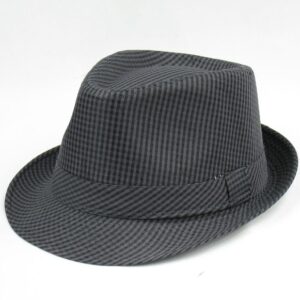 And here are a few quick tips on how to wear your fantastic new Fedora…
When wearing your fedora with formal attire, position it straight on your head.
The hat should be centered on your head, and the brim should be parallel with your eyebrows and perpendicular to the bridge of your nose.
The brim of the hat should also tip down no further than your eyebrows
Check out this video of the men competing at the BMW Fashions on the Field at the Mornington Race Club in Australia. The winner looks snazzy!! For more of a run down visit our Style Section page.
Okay guys!! Your turn.
I'm tired of looking at photos from around the world where the male counterparts at the track are going to just as much trouble with themselves to look go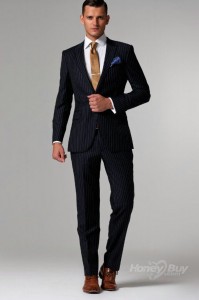 od as the women.
So, with that in mind, and a little patriotic pride kicking in, we've decided that we would put a little something together as a "Style Guideline" to help make sure that if you're up for the effort but not 100% sure what you should be looking for, you've got a guardian angel here to make sure your turning the ladies heads as the Triple Crown season starts to kick in.
Gentleman, let me tell you something that all women universally agree with…there is nothing more appealing than a man in a well fitted suit looking dapper! So let's take a look at some do's and don'ts when it comes to sprucing oneself up….
DO – Spend money on a good suit, and get it fitted! Nothing looks better than a man who oozes both class and confidence whilst enjoying a day at the track and a fitted suit is a beacon to all the glamorous ladies you'll want to be talking to! Here are some solid tips on "How to tell if your suit fits"
1. Shoulder pads end with your shoulders.
2. Your flat hand should slip easily into your suit under the lapels when the top (or middle) button is fastened. If you put a fist in, the suit should pull at the button.
3. The top button of a two-button suit — or the middle button of a three-button suit — should not fall below your navel.
4. With your arms at your sides, your knuckles should be even with the bottom of your jacket.
5. Jacket sleeves should fall where the base of your thumb meets your wrist.
6. Between a quarter and a half inch of shirt cuff should be visible.
7. One inch of break.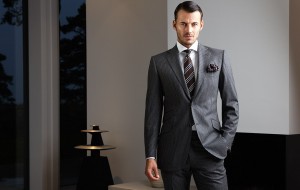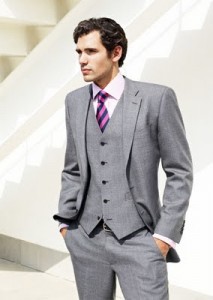 DON'T – Go to all the trouble of wearing a nice crisp suit and ruin it with a pair of below average shoes!! Women really do look here first, so make the effort and get a nice pair, and clean them before you head out the door race day!
DO – Try and incorporate a little colour into your outfit. Ladies are not against the "Banker" look, but we also like to know that you have a little wild side to you. Matching a bright patterned tie and shirt combination is a great way to spruce up that gorgeous grey or black suit.
DON'T – Do up your tie like it's your first go and you're off to the junior prom!! Spend a little time learning about the different ways of tying a good tie and then choose the one that you feel most comfortable with…we may be a little biased towards the classic Windsor.
** Here's a good site to learn from…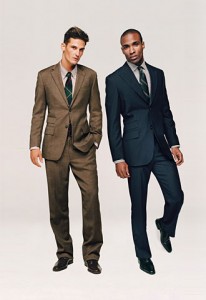 DO – Buy a pair of cufflinks! These are like a piece of jewellery for a man, often underrated. There are millions out there, so look around, try and match them to a certain extent to the tie that you are wearing, it shows the ladies that you have an eye for detail and care about how you look, we like that…a lot!!
** This will get you started, but don't be afraid to look around…
DON'T – And I will repeat DON'T wear a pair of ghastly socks that you just pull out of the laundry hamper before you put on your shoes! So many great looks have been absolutely ruined by a pair of bugs bunny or Yosemite Sam cartoon socks being displayed when a good looking man in a great outfit, sits down and reveals his ankles. You'll undo all your hard work in a split second and the ladies will be looking to move on, trust me!
Okay, I think we've given you a good little base for knowing what you should be doing when preparing for the races, so we've attached some pics of different styles for you to look at as examples of great combinations when getting ready for a fun day at the track and the chance to impress the ladies…

From the Runway to the Paddock:
Gucci's got some great suits to inspire your racing outfit