Welcome to The

Style Section
The Ms. Racing Queen Pageant is back!
In 2013, the Stronach Group decided to do something completely different and hold a 'pageant' searching for one young lady to represent the racing industry for a year. With over 100 contestants from California to Florida, young ladies competed for their chance at the Title which also awarded them $100,000! After such a successful year for the 2013 Ms. Racing Queen, Tatiana Schoeppler, The Stronach group has decided to go forward and hold the competition for a second year. We first met Tatiana Schoeppler at the Preakness Stakes. She was a breath of fresh air to the races, as a new comer yet also an obvious fan; she championed the importance of gaining new fans to racing by showing them how much fun it can be!
F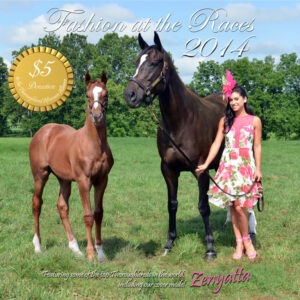 ashion at the Races began dressing Ms. Racing Queen for her big race days and press opportunities. In June of last year, we were so excited to have her as our Cover girl of the 2014 Fashion at the Races Calendar. A gorgeous day at Lane's End Farm brought Tatiana and the other Queen of Racing, Zenyatta together for the first time. With Z's 2013 colt running around half the time, and chewing on Tatiana's dress the other half, it was a wonderful and fun experience for all involved. 
If that wasn't enough, we were able to have Ms. Racing Queen star in another month in our Calendar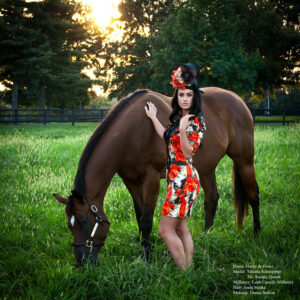 with the $10 million mare, Havre De Grace. If you don't already have one, get your copy here:
To incorporate the importance of race day fashion into the competition, the Ms. Racing Queen pageant has a Derby Wear Category where each girl struts their stuff in their race day fashion for the famous Run for the Roses.
Fashion at the Races' own Bri Mott has been asked to judge the competition this year and we cannot think of anyone better qualified to judge this category??
Here's her advice on how to look your best for the Derby Day Fashion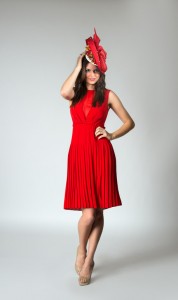 Category:
The Kentucky Derby is known for its mint juleps, southern hospitality, and fashion of course! When people think Derby, they think big hats! So of course there is a bit of focus on the adornment upon your head but we will save this focus for last.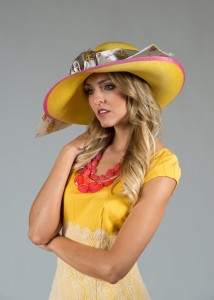 Wear an outfit that compliments your frame in a feminine way. Nothing to tight and nothing too loose. Short skirts and dresses should be left at home as they have no place at the races, especially on such as tradition driven day. Skirt lengths should be just above knee (2-3inches but no more) or below, such as a tea cup length. (To learn more about Tea Cup lengths keep reading after this article!) In our eyes, Maxi dresses are not proper for the Derby. They have more of a West Coast vibe about them but also in the crowds at Derby, they will be stepped on and ruined, if you don't trip on them first.
Lace, florals, and pastels are three trends to aim for. You should be your most feminine self and any one of these will help execute that. Leave the dark colors for fall and the black for the Belmont Stakes. Feel free to mix colors throughout your outfit your with accessories and shoes. Last and most importantly: Your Derby Hat. Your millinery or headpiece is what brings the whole outfit together. Most frequently seen at the KY Derby are the bigger brimmed pieces; however, bigger is NOT always better. Especially in this competition! If you walk that stage with a huge brimmed piece that hides half of your face, you aren't doing yourself any justice. You would do much better to pick a medium or smaller brimmed piece, or even a 'Hatinator.' A Hatinator is a cross between a fascinator and a hat. These types of pieces are perfect for any race day and you can find one that fits your style perfectly! Also, don't overdo it with trimmings, or the
flowers/feathers etc. that are on your hat. Keep it chic and simple! It's not a hat competition, it's a head to toe competition and you want to carry your hat and your fashion with a smile and a good deal of confidence!
If you are new to the concept of purchasing millinery, don't fall from the idea that the pricier it is, the better it is, because sometimes this couldn't be further from the truth. One of the great things about Fashion at the Races' Estore is we offer all different styles at all different prices. Take a look to find something in your budget as well as what best fits your style!
If you haven't found anything, drop us a line and let us do the finding for you!!   The races are a place to have fun and look great. That's what this category is all about in the competition. Be sure to remember that as you look for your winning millinery piece as well as the rest of the outfit. If you have any questions, feel free to email us at info@fashionattheraces.com! Be sure to follow us on Facebook and twitter for the latest and greatest of all things horse racing fun and fashion!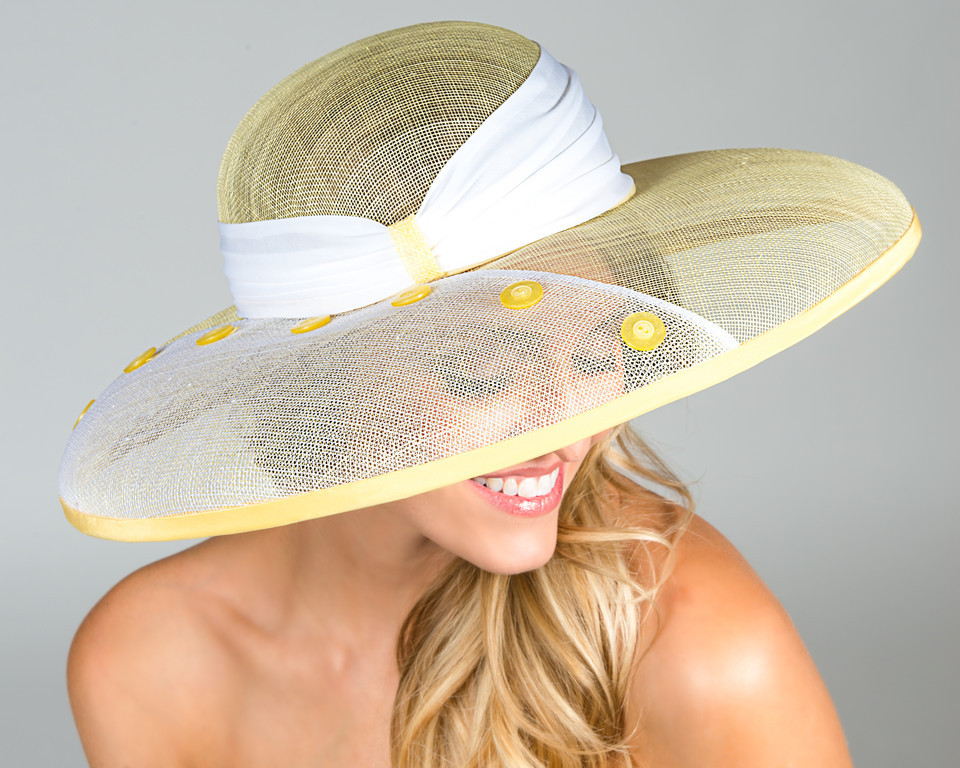 Tea Cup Anyone??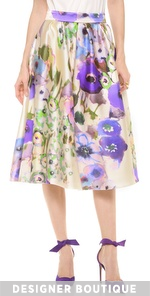 Although the races has a sort of elegance as a proper 'Tea Party,' this is not why we are referencing the length of dress or skirt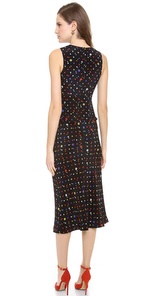 as a Tea Cup. It truly has nothing to do with a Tea Party or the Races for that matter. A Tea Cup Skirt is a length that falls below your knee into your calf area. Some would say it's the in-between of a midi and a maxi. However, we say it's virtually the same as a midi (as we hate anything maxi for proper racewear). This is the perfect length for any raceday as well as a trend for Spring 2014. Its more elegant than a skirt that drops to your knee and of course the mini skirt (which as a reminder should never be worn at the races). Whether it be in pencil form or a free flowing full skirt, this is the length to try out. It looks fabulous both in a dress or skirt form. If in a skirt, opt for a high waist fit which will elongate your body making you look slimmer and taller. On the shorter side? Pair it with a pair of nude heels… this will elongate you even more.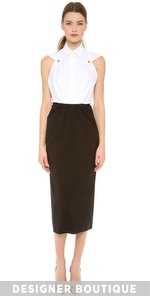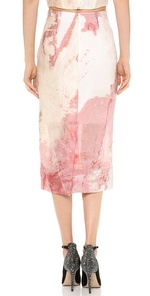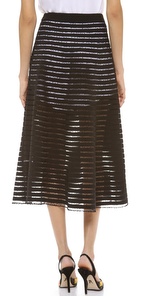 Lady like yet still modern-exactly what racewear should be.     ShopBop: http://www.shopbop.com/clothing-dresses-midi/br/v=1/2534374302204904.htm?baseIndex=0
 Check out our Kentucky Derby Fashion advice on WHAS11 ABC in Louisville!
 5 Quick Tips on Dressing for the Races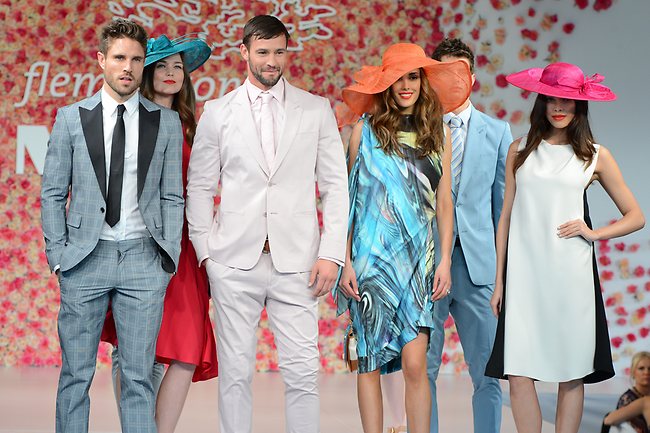 Women
Be comfortable-no one looks good in "someone else's" clothes or shoes

Leave the night club dress at home. Think classic and feminine when putting together you race outfit

Wear headwear! Hats and Fascinators are very fashionable and take any outfit from pretty to STUNNING!

Dress for the weather–if it's hot– don't risk "pitting out"–chilly? Wear stockings or a shawl/sweater.

Lastly, SMILE. Too many times girls are too busy giving the b**** look to each other–and it's never flattering.
Men
Shine your shoes before you arrive. Girls do pay attention to this. (Obviously NO SNEAKERS)

Tie your tie or bowtie correctly–need help? Check out this link: http://www.tie-a-tie.net/

Make sure your suit fits. It's so easy to recognize when your suit isn't fitted. Spend the extra and Get R Done!

Sunglasses…great for outside…UNNECCESARY INSIDE. Take them off or look like the tool—your choice

Smell good (PLEASE!) We are all attracted to good smells…don't find yourself in the other category.