Where the Surf Meets the Turf!
Del Mar Opening Day is on! This racetrack known for its sunny skies and summery fashion is a great place to show off your fantastic racewear. Time to get ready!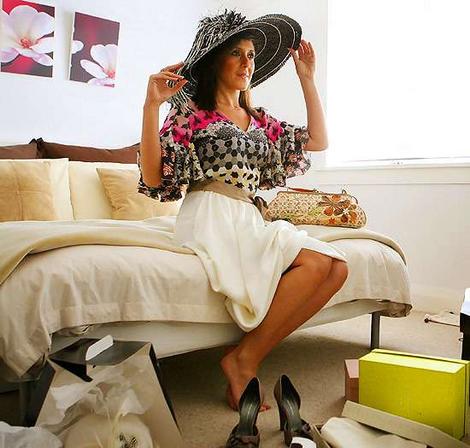 This is the place to grab that summery, flowing fabric dress, and pair it with a fabulous fascinator or hat. Del Mar is more open to the wedge heel and espadrille sandal which brings out the vacation feel from the close city of San Diego.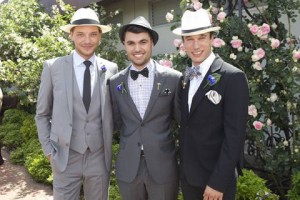 Opening day is the biggest day of the Del Mar meet. Ladies and gents dress up to see and be seen on this day of great racing. For the men lighter colored suits are the way to go here. Light blue, khaki, white pinstripe with an accent colored shirt and tie would be great picks for the (hopefully) sunny day. Rather than the regular black dress shoe, find a fun loafer that ties in the colors of your shirt and tie.
Never worn a bow tie? Today's the day to try one out! Grab a fun one with polka dots, stripes, or a unique print from Martha's Vineyard. Fedora's are not a must have but are a great accent for opening day, especially with the Hat Contest. You can also try a boater instead which will have you stand out a bit more in a sea of Fedoras. Ladies you have a ton to play with here! Go for 'happy' colors and bright prints! Florals, graphics, and pastels are great trends to aim for.  Canary yellow would be a fantastic color to incorporate into your racewear. Ladies will flock toward the color pink so instead of being one of many, take the color pink and pair it with a color of the opposite color wheel.  Pink and yellow, pink and green, pink and blue etc. If you choose a print put in the extra effort to tie it into your millinery. If it's a rose print dress, pick a millinery piece with a rose flower. If it's more of a modern graphic piece, find millinery that compliment that trend. Big hats are welcomed here but make sure there is still a standout factor in your big brimmed piece or go for something more fun and risqué! Show the lookers that you put time and effort into your outfit and…it was worth it!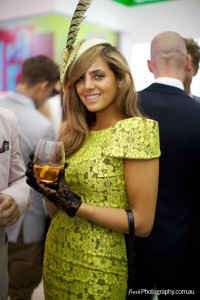 Go-to accessories for the day include gloves, lace or biker-leather, statement necklaces, and bold color bags to compliment your outfit. Pick a fun wedge or platform for your feet. It's going to be a long but fun day in the sun and you don't want your heels slowing you down. Even if it's a wedge, don't be bashful buying Dr. Scholl's heel inserts…trust me…you won't regret the extra padding.  If you're like me and usually don't pick a wedge for the races, flock toward a high platform. Del Mar is more of a modern racetrack with young and old dressing in the current trends. Instead of the vintage pick for this track, head more toward the risk taking stand out fashion that will have people talking all day long. If you have a big enough purse, slip a pair of flats in there for the walk home! This track is the place to have fun with your fashion! Incorporate the classic attributes with a more modern flair! Beautiful lace…in a neon shade! Classic gloves…but leather biker style! It's time to show off your best racewear! Besides, why should the horses get all the attention?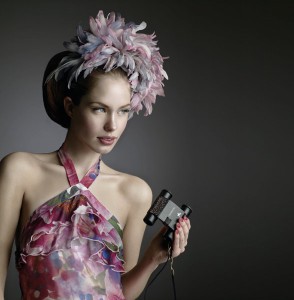 Show us your #WAYI #BCBEST today at Hollywood Park Racetrack! Tweet us your fantastic raceday fashion including @FashionatRaces @BreedersCup @CamHatsNYC with both hashtags for your chance to win 4 FATR champagne glasses and a $100 gift card to the Breeder's Cup Champion's Store at the end of the month… BUT WAIT, THERE'S MORE! By winning our monthly prize stated above, you are entered to win the grand prize of a custom millinery piece made by Christine A. Moore Millinery! Win the BC STYLE SNAP CONTEST and you won't have to worry about what millinery piece to wear to Breeder's Cup in November! Folks…it doesn't get better than this! For the full details, click here.